Looking back at the titles we've loved in 2019, it's obvious that audiobooks are only increasing in popularity. Across the board, audiobooks are continuing to be more creatively cast and produced each year, offering an abundance of must-listens. We've rounded up 19 of this year's best new audiobooks (listed in order by run time), spanning a diverse range of genres and listening experiences. The most popular audiobooks of 2019 (according to Paste) explored below offer hours of entertainment to enjoy throughout the holiday season and into the new year. Our selection of the best audiobooks of 2019 includes both fiction and nonfiction titles.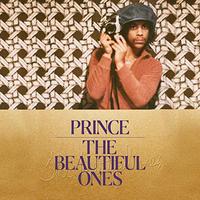 The Beautiful Ones by Prince
Narrated by: Esperanza Spalding, Adepero Oduye, Dan Piepenbring
Run time: 3 hours and 4 minutes
Audible | Libro.fm | Overdrive | SoundCloud
Formatted like a literary collage, The Beautiful Ones is exactly what you'd expect a Prince memoir to be: innovative. Framed by an introduction from collaborator and co-writer Dan Piepenbring, the audio version is narrated by a pair of women with equally compelling voices. Jazz bassist and singer Esperanza Spalding and audiobook pro Adepero Oduye trade off the narration of The Beautiful Ones' four main parts: the memoir of his childhood Prince was working on with Piepenbring before his death, a scrapbook of his early career, a biographical survey of the later part of his life, and his original "heroic journey" treatment of Purple Rain. There's only a dash of Prince's music included in this recording, but it's a dash well-used—just enough to get you in the Prince frame of mind, but not too much to tempt you into jumping away from the memoir itself for a full-on Prince listening party. You can savor his songs after finishing this captivating audiobook.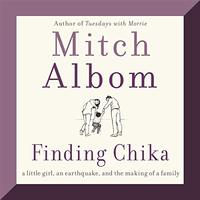 Finding Chika: A Little Girl, an Earthquake, and the Making of a Family by Mitch Albom
Narrated by: Mitch Albom
Run time: 4 hours and 54 minutes
Audible | Libro.fm | Overdrive | SoundCloud
If you're looking for a reason to get teary this year, this is a great place to start. Mitch Albom's Finding Chika is part reportage and part memoir, focusing on the short life of Chika Jeune. A Haitian orphan that came into the Albom family's life not long after the devastating earthquake of 2010, Chika was diagnosed with an illness doctors in Haiti weren't equipped to treat at the time. Albom (Tuesdays with Morrie) narrates the audio version of this book himself, but while his performance is clear and comfortably paced, it's the recordings of Chika interspersed between Albom's longer narrative passages—bubbly and silly and in vibrant conversation with the world around her—that make the production stand out.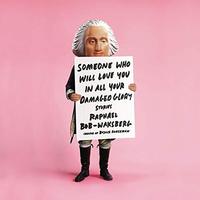 Someone Who Will Love You in All Your Damaged Glory by Raphael Bob-Waksberg
Narrated by: Raphael Bob-Waksberg, Baron Vaughn, James Urbaniak, Kimiko Glenn, Colman Domingo, Natalie Morales, Raúl Esparza, Will Brill, Stephanie Beatriz, Emma Galvin, Nicholas Gonzalez
Run time: 6 hours and 5 minutes
Audible | Libro.fm | Overdrive | SoundCloud
You know that feeling when you see a social media post so outside your frames of reference that you feel like you've slid into an alternate reality? That's what it's like listening to Someone Who Will Love You in All Your Damaged Glory, the new collection of short stories from BoJack Horseman creator Raphael Bob-Waksberg. Read by a real murderer's row of Paste TV faves, the collection starts at the top of an intergalactic stone god roller coaster and just never stops dropping. If you listen to just one of these stories, make it Raúl Esparza's performance of "Most Blessed and Auspicious Occasion," an audacious story that would collapse under its own surreal weight if Esparza let down his guard even once. Listen to this book!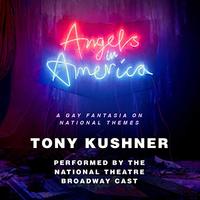 Angels in America: A Gay Fantasia on National Themes by Tony Kushner
Narrated by: The National Theater Broadway Cast (Andrew Garfield, Nathan Lane, Susan Brown, Denise Gough, Beth Malone, James McArdle, Lee Pace, Nathan Stewart-Jarrett, Bobby Cannavale, Edie Falco)
Run time: 6 hours and 53 minutes
Audible | Libro.fm | Overdrive | SoundCloud
Whoever had the genius idea to turn the National Theater production of Angels in America into an audiobook deserves a raise. Where the Broadway production is inaccessible to most people and the six-hour HBO miniseries is either daunting or paywalled, an audiobook adaptation is eminently democratic. Featuring the Broadway cast, Angels in America is not simply a recording of the proceedings on the Broadway stage, but rather a unique take on the play developed with audiobook audiences in mind. All of the voice performances are exceptional, but the experience of having their voices beamed so directly into your brain adds a layer of intimacy to the story that couldn't be accessed in any other form. If Angels in America is on your pop culture bucket list, this is a terrific way to experience it.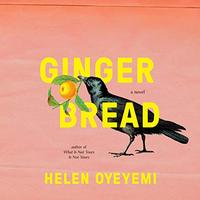 Gingerbread by Helen Oyeyemi
Narrated by: Helen Oyeyemi
Run time: 7 hours and 28 minutes
Audible | Libro.fm | Overdrive | SoundCloud
We'll drop everything when given a chance to read Helen Oyeyemi's books, and her surreal writing translates to an even more entrancing oddness in audiobook form (the audio edition of her short story collection, What is Not Yours is Not Yours, is so compelling that it's the only audiobook we've ever finished and then immediately started over from the beginning). So it's no surprise that her newest work, an impossible-to-describe novel titled Gingerbread, is also spellbinding in audio form. Oyeyemi's choice to read the work herself complicates the listening experience in the best, most unsettling way—the smallness of her voice frustrating the heaviness at the story's heart. We can't promise you'll start this one over again the moment you finish listening, but with Oyeyemi weaving her signature magic in both word and voice, we can't promise you won't. (Read Paste's full review of the book here.)

Daisy Jones & the Six by Taylor Jenkins Reid
Narrated by: Jennifer Beals, Pablo Schreiber, Benjamin Bratt, Fred Berman, Ari Fliakos, Judy Greer, January LaVoy, Robinne Lee, Julia Whelan, Jonathan Davis, Henry Leyva, Oliver Wyman, Nancy Wu, P.J. Ochlan, Arthur Bishop, Holter Graham, Brendan Wayne, Pete Larkin, Alex Jenkins Reid, Robert Petkoff, Sara Arrington
Run time: 9 hours and 3 minutes
Audible | Libro.fm | Overdrive | SoundCloud
Daisy Jones & the Six, a fictional oral history of a fictional rock band, shines in audiobook form. All 21 performances in this full-cast production are propulsive and naturalistic, with Jennifer Beals and Pablo Schreiber as the standouts as head-butting rock stars Daisy Jones and Billy Dunne. But Benjamin Bratt as Billy's brother and Judy Greer as the Six's trailblazing keyboardist are also notable, as are Paste favorites January LaVoy and Julia Whelan. The one downside is that you'll wish the band's music existed in real life, but it's for the best that the audiobook producers didn't disappoint us with tracks that could never live up to Taylor Jenkins Reid's stunning descriptions.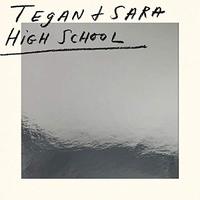 High School by Tegan Quin and Sara Quin
Narrated by: Tegan Quin, Sara Quin
Run time: 9 hours and 25 minutes
Audible | Libro.fm | Overdrive | SoundCloud
Tegan and Sara Quin's joint memoir is perfect in audiobook form. Structured like a dynamic Young Adult novel, this high school-focused memoir is peppered with original recordings from the twins' early days making music as queer teens in 1990s Calgary. In this way, High School is a wonderfully disorienting 4-D listening experience—the fourth dimension being time, as the listener is repeatedly shot back decades while the sisters' memories dip in and out of their shared past. Knowing and loving Tegan and Sara the musicians will obviously make this listen extra special, but it's by no means a prerequisite to entry. High School, very literally, is for everyone.

Dreyer's English: An Utterly Correct Guide to Clarity and Style by Benjamin Dreyer
Narrated by: Benjamin Dreyer with Alison Fraser
Run time: 9 hours and 38 minutes
Audible | Libro.fm | Overdrive | SoundCloud
Trust us, you'll want to immediately download a copy of this audiobook about the nitty gritty of editing. As author-read narrations go, Benjamin Dreyer's is solid. When Alison Fraser's masterclasses in voice performance in each of the example sentences is added to mix, however, it becomes clear just how useful an audio version of the book is. Punctuation matters, because it facilitates communication. What better way to demonstrate that than by communicating, out loud, from the author's lips to the listener's ear? Having a print copy of this reference book on hand is still imperative, but as a piece of edifying entertainment, the audio alone is top notch.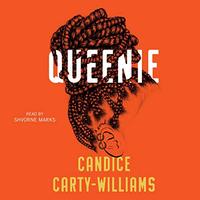 Queenie by Candice Carty-Williams
Narrated by: Shvorne Marks
Run time: 9 hours and 49 minutes
Audible | Libro.fm | Overdrive | SoundCloud
Just a head's up: Candice Carty-Williams' Queenie opens with its titular Jamaican British heroine having "the world's least ergonomic dildo" inserted into her and "moved around like a joystick" before her doctor calls in multiple colleagues to come help search for the IUD coil the appointment was meant to find. With that in mind, this entertaining audio edition read with irresistible vigor by Shvorne Marks is a perfect listen for 2019. Mixing sexy rom-com drama with a meaningful exploration of what it is to be a young, black woman with anxiety issues and immigrant grandparents in Brexit-era Britain, Queenie asks a lot of Marks. But every challenge the book sets, Marks rises to (especially Queenie's mouthy BFF and stoic Jamaican granddad). This audiobook ensures both you'll want to hear both Marks' and Carty-Williams' voices again in the future.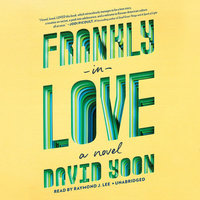 Frankly in Love by David Yoon
Narrator: Raymond J. Lee
Run time: 10 hours and 10 minutes
Audible | Libro.fm | Overdrive
David Yoon's YA debut, Frankly in Love, had a ton of hype before its release this summer, and we're happy to report the hype was well-earned. Sweet and funny, generous but unflinching, Frankly in Love is less about narrator Frank Li's love life than it is about his other relationships and the challenges of his American and Korean heritages. This is a book worth reading in whatever format you can get your hands on. But with so much of the story hinging on the various degrees of linguistic assimilation achieved by Frank's parents and his first-generation Korean friends' parents, having Raymond J. Lee step into those voices with equal parts precision and care is crucial. Pick this one up!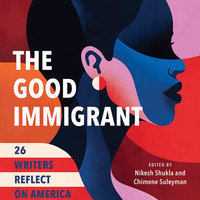 The Good Immigrant: 26 Writers Reflect on America edited by Nikesh Shukla and Chimene Suleyman
Narrated by: Emily Woo Zeller, Sebastián Villar Rojas, Teju Cole, Porochista Khakpour, Nicole Dennis-Benn, Rahawa Haile, Priya Minhas, Walé Oyéjidé, Fatimah Asghar, Tejal Rao, Jim St. Germain, Fatima Mirza, Alexander Chee, Yann Mounir Demange, Mona Chalabi, Jade Chang, Susanne Ramírez de Arellano, Basim Usmani, Jean Hannah Edelstein, Daniel José Older, Jenny Zhang, Chigozie Obioma, Maeve Higgins, Krutika Mallikarjuna, Dani Fernandez, Chimene Suleyman
Run time: 10 hours and 31 minutes
| Libro.fm | Overdrive | SoundCloud
The British version of this collection came out in 2016, shortly before the former majority-white colonial power surprised the world (and itself) by voting yes on Brexit. This edition, as co-editor Chimene Suleyman notes in the introduction, takes the mission statement of the original—to humanize immigrants and let them be in charge of own narrative—and turns it on the thorny subject of America. Suleyman charged the writers who contributed essays to "engage with the most vital question we now face: What do we want America to be?" Offering these writers the chance to use their own words to answer this question is critical; to give them space to read these words in their own voices is more critical still. The result is a crucial listen for Americans in 2019.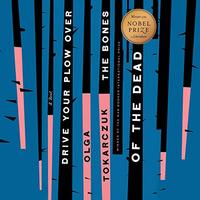 Drive Your Plow Over the Bones of the Dead by Olga Togarczuk, translated by Antonia Lloyd-Jones
Narrated by: Beata Pozniak
Run time: 11 hours and 39 minutes
Audible | Libro.fm | Overdrive | SoundCloud
Nobel Prize-winner Olga Togarczuk's Drive Your Plow Over the Bones of the Dead is technically a murder mystery—the story's astrology-obsessed, rambling narrator, Janina, is introduced to the reader over the splayed out body of her long-detested neighbor, Big Foot—but the investigation that follows isn't the novel's primary thrill. That all belongs to Janina, who lives for the infinite mystery of the natural world but has cut herself off from the bulk of society. While it's easy enough to imagine Janina's singular voice in your head when reading Antonia Lloyd-Jones' translation in print, narrator Beata Pozniak, with her careful, almost plodding (in the best way) reading, brings an oddly arresting balance of wide-eyed world-weariness to the audio experience that can't be missed.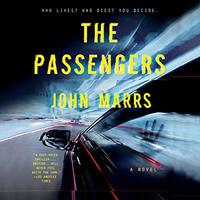 The Passengers by John Marrs
Narrators: Clare Corbett, Roy McMillan, Tom Bateman, Shaheen Khan, Kristin Atherton, Patience Tomlinson
Run time: 11 hours and 39 minutes
Audible | Libro.fm | Overdrive | SoundCloud
John Marrs' The Passengers, which follows strangers from the near-future who are locked in their self-driving cars by a murderous hacker, might be your new favorite thriller. As read by a quintet of narrators—all British, for you American listeners looking for your next pond-hopping aural hit—and scored by tempered sound effects, this novel reads as a multi-dimensional nightmare. Do we need another reason to mistrust both technology and the government? Obviously not. Do we still plan to obsessively listen? Of course! If you're the type of reader who enjoys a truly harrowing story, Marrs' chilling book is for you.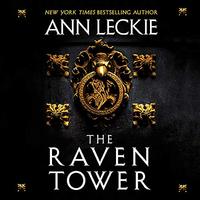 The Raven Tower by Ann Leckie
Narrated by: Adjoa Andoh
Run time: 12 hours and 30 minutes
Audible | Libro.fm | Overdrive
The Raven Tower, Anne Leckie's standalone foray into fantasy, is as immersive and innovative as her sci-fi series, The Imperial Radch. And any fans ambivalent about crossing genre lines to follow Leckie into epic fantasy will be happy to know that narrator Adjoa Andoh has returned to read this new series as well. Andoh's performances are always rich and smooth, paced with careful precision to hypnotize you into audio zen. The choices she makes to embody each of the The Raven Tower's ungendered characters throughout are so right, you'll be shocked at how deeply she made you identify with their journeys. There are many epic fantasies available in the world of audiobooks, but this is the one you should be picking up. Its world is rich enough that a hundred more stories could be told about it; we hope Leckie and Andoh return soon to do just that.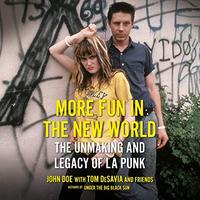 More Fun in the New World: The Unmaking and Legacy of L.A. Punk by John Doe and Tom Desavia
Narrated by: John Doe, Tom Desavia, Dave Alvin, Allison Anders, Charlotte Caffey, Peter Case, Shepard Fairey, Norwood Fisher, Pleasant Gehman, Terry Graham, Sid Griffin, Jack Grisham, Tony Hawk, Chip Kinman, Maria McKee, Angelo Moore, W.T. Morgan, Chris Morris, Keith Morris, Mike Ness, Louie Peréz, Tim Robbins, Henry Rollins, Jane Wiedlin, Annette Zilinskas, Billy Zoom
Run time: 12 hours and 35 minutes
Audible | Libro.fm | Overdrive | SoundCloud
Much like 2018's surprising Beastie Boys Book, John Doe and Tom Desavia's More Fun in the New World is an audio joy. The long-awaited follow-up to 2016's Under the Big Black Sun, whose own audio version was nominated for a Grammy for Best Spoken Word Album, More Fun in the New World not only features each chapter's punk rocker writer reading their own work, but often includes those same writers singing a capella versions of their old songs. Beyond these musical surprises, More Fun in the New World also includes a conversations with L.A. punk legends, including one between author John Doe and Black Flag singer Henry Rollins that lasts a full hour. Punk fans will love everything about this audiobook, but you don't have to be a punk to get something valuable out of listening.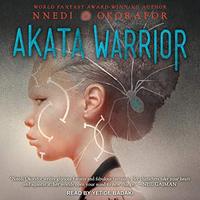 Akata Warrior (Akata Witch Series, Book 2) by Nnedi Okorafor
Narrated by: Yetide Badaki
Run time: 12 hours and 42 minutes
Audible | Libro.fm | Overdrive
Fans of Nnedi Okorafor's Young Adult Nigerian fantasy series, which debuted in 2011 with Akata Witch and continued in 2017 with Akata Warrior, will love the audiobook adaptations. The audio version of Akata Warrior was released in January this year, and Nigerian narrator Yetide Badaki reprised her performance for this luminous saga. Badaki's ability to inhabit the wild characters in protagonist Sunny Nwazue's life—both magical and human, both American and Nigerian—is as melodic and absorbing as ever. In both Sunny's quietest moments and her most frenetic, Badaki is there, matching the narrative's pace, making the mystical powers of the Leopard people real. If you love the fantasy genre, Okorafor and Badaki are a must-listen team.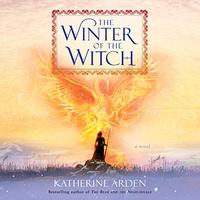 The Winter of the Witch (Winternight Trilogy, Book 3) by Katherine Arden
Narrated by: Kathleen Gati
Run time: 14 hours
Audible | Libro.fm | Overdrive | SoundCloud
If Slavic folklore or the history of the Rus' people in the Middle Ages is your vibe, Katherine Arden's Winternight trilogy is for you. Kathleen Gati's warm and subtly accented narration of Vasilisa Petrovna's journey to independence has been enthralling since the very beginning. But it wasn't until the final book of the trilogy, The Winter of the Witch, came out that Vasilisa was ready to take on the entirety of Gati's narrative power. Featuring Rus nobles, witches, frost gods, magical horse and magical mushrooms, The Winter of the Witch is Gati at her best. Her engaged reading, sprinkled throughout with clear and accurate Russian dialogue and accents, brings the Russian soul at the heart of Arden's series into full bloom.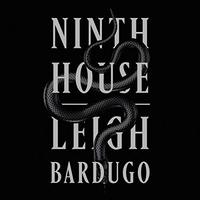 Ninth House (Alex Stern Series, Book 1) by Leigh Bardugo
Narrated by: Lauren Fortgang, Michael David Axtell
Run time: 16 hours and 21 minutes
Audible | Libro.fm | Overdrive | SoundCloud
Narrator Lauren Fortgang has been with Ninth House author Leigh Bardugo since the beginning of Bardugo's blockbuster Grishaverse novels, so it's no surprise that she delivers a well-paced, nuanced reading of Ninth House alongside co-narrator Michael David Axtell. Bardugo's latest is a must-listen, introducing a haunting, Yale-based occult world populated with gloriously complicated characters. The audiobook version also boasts a bonus conversation between Fortgang and Bardugo included after the notes on Yale's (real!) secret societies, tackling the pair's long artistic partnership, Bardugo's past life as a Yalie/Wolfshead member and the process of recording audiobooks. A win-win-win, honestly.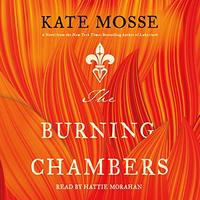 The Burning Chambers by Kate Mosse
Narrated by: Hattie Morahan
Run time: 17 hours and 12 minutes
Audible | Libro.fm | Overdrive | SoundCloud
If you want a deeply researched Religious Wars novel with both cross-religion romance and multiple madwoman/mad priest/secret birthright subplots, then Kate Mosse's The Burning Chambers is for you. Narrator Hattie Morahan brings nimble modulation to the proceedings, imbuing clear distinction between characters without going to extremes while also making remarkably precise (and helpful) shifts between the characters' various French, Langue d'Oc and Dutch accents. That she nails the novel's singing, chanting and action scenes—not to mention a particular character's final mad monologue—is just icing on the audiobook cake. Better still, while technically intended as the first in an eventual series, The Burning Chambers nevertheless satisfies as a standalone listen.

Looking for even more reading recommendations? Check out our lists of the best novels, the best nonfiction books, the best Young Adult novels and the best book covers of 2019.
---
Alexis Gunderson is a TV critic and audiobibliophile. She can be found @AlexisKG.