Trouble in Mind: Music Critic Bob Mehr Takes a Deep, Dark Look at the Replacements
Band photo by Deborah Feingold; Author photo by Kevin Scanlon
Books
Features
When writing about the Replacements, it becomes immediately clear that setting aside hyperbole is difficult. The band's fiercely devoted fan base is now a cross-generational brood made up of both the middle-aged and the millennial, and it seems unbelievable in hindsight that the 'Mats critical accolades never materialized into enormous commercial success. Nobody was ready for them then, but that's changed over the last two decades.
From their humble beginnings in Bob and Tommy Stinson's basement under the name Dog Breath, to saying farewell by letting their roadies play their instruments at a massive outdoor concert in Chicago, there's a lot to cover in the gray area of fact and fiction.
And it's hard not to stoke the flames of the myths.
?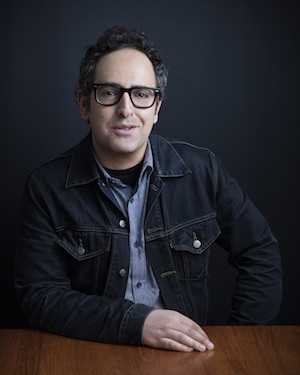 For music journalist and 'Mats fan Bob Mehr, it was in the spaces between the records, behind the lyrics and in the shadows of the legends that led to both a tragic and strangely comedic portrait of a rock 'n' roll band in the '80s.
?Mehr was putting the finishing touches on nearly six years of research, interviews, writing and editing when it was announced that the Replacements would be playing their first shows in 22 years in 2013. The book, Trouble Boys: The True Story of the Replacements, benefits from that development, but it unfolds as a powerfully written, densely researched biography of the Replacements as a band even without that sweet ending. It's also much, much more than that—a documented testimony from family members about the slow demise of founding guitarist Bob Stinson, which culminated in his death in 1995 at age 35, for one. It's about the strained relationships with the people around the band, namely their first manager (and Twin/Tone label founder) Peter Jesperson, as well as a cadre of label reps and would-be producers left reeling and booze-woozy after encounters with the 'Mats. It's also the story of young, cocky and oftentimes fucked-up Midwesterners led by one of rock's greatest songwriters in Paul Westerberg, who collectively sabotaged myriad opportunities bestowed upon them during their early days and into their stint at Warner Brothers that precipitated their 1991 breakup.
Surprisingly, both Westerberg and Tommy Stinson, as well as guitarist Slim Dunlap prior to his ill health, were involved in the project (original drummer Chris Mars declined to participate). It might be 25 years too late, but everything is coming up Replacements.
Paste caught up with Mehr to dig further into the legacy of the Replacements and Trouble Boys' fruition.

Paste: When you first began this project, were you optimistic about gaining the access with Paul, Tommy or Slim?
Mehr: There were a couple years of me trying to get Paul and Tommy on board. It was really important to me to have not just them but a lot of the key principals, and in this case, I got most of the key principals on board to really be involved with the project and to tell their stories and to understand what it was I was trying to do. With Paul, I made the case in a sort of formal proposal. With Tommy, we had dinner and just talked. He basically agreed to do it as long as Paul was gonna do it. I think he maybe thought he was getting out of doing it that way.
Paste: They would seem, at least, that maybe they're past the phase of sabotaging themselves by agreeing to be involved with your book.
Mehr: [Laughs] Never say never! I don't know. I'm not somebody with an agenda; I wasn't there to dig up dirt. And the way I proposed the story was I wanted to do my due diligence. I wanted to build the story from the ground up, because I feel like even though there's a lot of "Replacements history" out there in the world, I don't know how much of that really hits on the truth or how much of it gets to the deeper core issues that were really the things that were guiding—and, in some ways, affecting—the band all those years.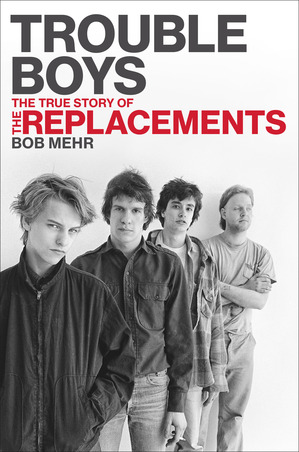 Paste: Peter Jesperson's story becomes pretty pronounced in the beginning of the book. I felt a bit conflicted about his relationship with the band at certain points.
Mehr: With Peter, I think his role, if it's more pronounced in the book, is because, unlike with some bands, his role was more important. The Replacements, as great a band as they were, were not the most self-determining bunch in terms of how they conducted themselves or their career. None of them could even drive! So start with that?how do you get to the gigs? You need someone to do that, and of course Peter became that guy and so much more. I try to tell the stories of the people around the Replacements a little more than some books about bands would because of the way the Replacements let others make a lot of decisions that they would then react to. I'm not entirely sure how long the band would have lasted if they hadn't had Peter?not just someone, but specifically Peter.
Paste: One of the most difficult parts of the book to create, I would imagine, was about Bob and his spiral away from the band. How hard was it for the people you interviewed to recollect Bob's self-destruction, and how hard was it for you to write?
Mehr: It was incredibly difficult on all counts. I'm not an investigative reporter; I'm a features writer and a music critic for most of my career. Most of the things I'm dealing with are light, frothy, arty matter. It's not life or death or the damage I was dealing with here in investigating Bob's childhood. For the family, it was incredibly difficult, too, because I think I was asking questions and approaching sensitive subject matter in a way that hadn't been before, where they were telling me things they'd never told anyone before. The tragedy in all of this is that Bob isn't around, and he died much too soon—probably as a result of those things he went through. I went where the story took me, and I did that because I felt like it was so essential to the story of the band.
Paste: As you were working on this book, the Replacements began talking about the reunion shows. You were no longer dealing with something that was strictly history.
Mehr: Right, all of a sudden it became living history. The idea of the reunion was always lurking in the background the whole time I was doing the book. As early as 2008, they were talking, and I think even rehearsing a little bit. I think with Slim falling ill and Paul and Tommy getting back together for the reunion tracks on the Songs for Slim series, it gave them a noble purpose to reunite and a cause to rally around, which is one of the reasons it finally happened in 2013. It was great for me, because it gave me a triumphant ending in some ways, because I didn't really have one. To be plunged from this theoretical world where I'd been thinking and living in this past history to all of a sudden being side-stage in Toronto as they're about to play, that blew my mind.
Paste: Did you get to spend time with Paul and Tommy during the reunion, too?
Mehr: Oh yeah, I saw them in Minneapolis and in Chicago. By that point, the trust level had pretty well been established. We were hanging out in Chicago a little bit, and Tommy was walking around introducing me as his biographer, which I thought was funny. It was interesting, because a lot of what I write about in the final summation is that the book is about brotherhood. It's about the actual blood relationship between Bob and Tommy, and it's about the brotherhood of the band as a group. But it's also about the relationship between Paul and Tommy. For a lot of this, I found myself in the middle of that relationship, which kind of goes in waves and runs hot and cold sometimes. Although they're always kind of in contact, they're never really completely apart. One would be curious what the other was saying to me, and what the mood was with the other. I think a lot of people who get between Paul and Tommy find themselves in that position.
Paste: As a fan, how does it feel to have your name now inextricably linked to the Replacements?
Mehr: I'm proud to finally tell the story of a band I love and that I think is deserving of a book that treats them seriously. One of the things I didn't want to do was to write a rote band biography. I didn't think I was gonna get that given the subject matter anyway. But I felt like once I got into it and once I really understood what was involved in the story, I knew it was a multi-layered tale.
It's a personal story, it's a creative story. It's a story about rock 'n' roll. It's a story about bands. It's all these things, and it's a story about guys who came from damaged families and who were damaged people and how they were able to find some salvation in music and in rock 'n' roll specifically. They were saved by it. But the thing about rock 'n' roll that I discovered while doing the book, at least as it pertains to Bob, is that it can only save you for so long. I wanted to tell a bigger story and a smaller story at the same time about these people as human beings, in addition to them as this great rock 'n' roll band.