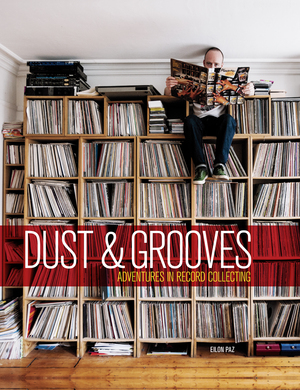 Dust & Grooves: Adventures in Record Collecting is an inside look into the world of vinyl record collectors in the most intimate of environments—their record rooms. Compelling photographic essays from photographer Eilon Paz are paired with in-depth and insightful interviews to illustrate what motivates these collectors to keep digging for more records. The reader gets an up close and personal look at a variety of well-known vinyl champions, including Questlove, Gilles Peterson and King Britt, as well as a glimpse into the collections of known and unknown DJs, producers, record dealers and everyday enthusiasts. Driven by his love for vinyl records, Paz takes us on a six-year journey through 12 countries to unearth the very soul of the vinyl community.

To celebrate Dust & Grooves hitting bookstores today, we partnered with 10 Speed Press for a giveaway! One lucky Paste reader will receive a gorgeous hardcover copy of the book, which includes 350 color photographs.
To enter the giveaway, follow @PasteBooks on Twitter and retweet this tweet by 5 p.m. EST on Friday, September 18th (you must have a U.S. address to enter). We'll announce the winner on Friday evening.