It's been an amazing year for Young Adult novels, and 2019 has gifted us with everything from astonishing debuts to thrilling new series from some of our favorite authors. But as you wade into the chilly month of December, you'll find that the year still boasts a handful of new, must-read novels.
Let's check them out, shall we?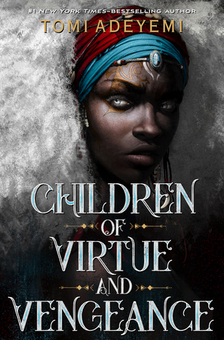 Children of Virtue and Vengeance by Tomi Adeyemi
Release Date: December 3rd with Henry Holt and Co. Books for Young Readers
Why You'll Love It: Children of Blood and Bone, the first book in Adeyemi's Legacy of Orïsha series, topped the New York Times bestseller lists last year and has continued to do so long into 2019. And now the sequel is here! If you haven't read Adeyemi's epic debut, skip the description below to avoid spoilers about this series brimming with action, magic, betrayal and thrills.
For Fans of: Authors like Leigh Bardugo and Sabaa Tahir.
Description: After battling the impossible, Zélie and Amari have finally succeeded in bringing magic back to the land of Orïsha. But the ritual was more powerful than they could've imagined, reigniting the powers of not only the maji, but of nobles with magic ancestry, too. Now, Zélie struggles to unite the maji in an Orïsha where the enemy is just as powerful as they are. But when the monarchy and military unite to keep control of Orïsha, Zélie must fight to secure Amari's right to the throne and protect the new maji from the monarchy's wrath. With civil war looming on the horizon, Zélie finds herself at a breaking point: she must discover a way to bring the kingdom together or watch as Orïsha tears itself apart.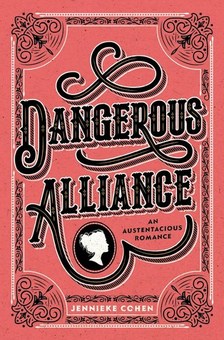 Dangerous Alliance: An Austentacious Romance by Jennieke Cohen
Release Date: December 3rd from HarperTeen
Why You'll Love It: Marketed as The Gentleman's Guide to Vice and Virtue meets Jane Austen, this promising literary romp follows a teen who doesn't want to get married and turns to the advice of Jane Austen. Cohen's novel promises a fun and bookish trip through history, and we're here for it.
For Fans of: Authors like Mackenzi Lee and Blair Thornburgh.
Description: Lady Victoria Aston must marry—or find herself and her family destitute. Armed only with the wisdom she has gained from her beloved novels by Jane Austen, she enters society's treacherous season. Sadly, Miss Austen has little to say about Vicky's exact circumstances: whether the roguish Mr. Carmichael is indeed a scoundrel, if her former best friend, Tom Sherborne, is out for her dowry or for her heart, or even how to fend off the attentions of the foppish Mr. Silby, he of the unfortunate fashion sensibility. Most unfortunately of all, Vicky's books are silent on the topic of the mysterious accidents cropping up around her…ones that could prevent her from surviving until her wedding day.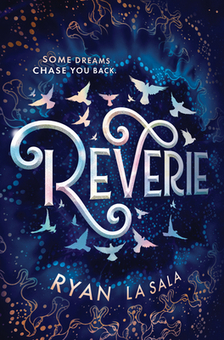 Reverie by Ryan La Sala
Release Date: December 3rd from Sourcebooks Fire
Why You'll Love It: La Sala's debut novel is a spectacular, imaginative tale unlike anything you've read all year. A story about a teen trying to recover his memories, this saga takes a sharp turn into thrilling worlds of magic, dreams and darkness. We revealed the cover and an exclusive excerpt earlier this year, and trust us, you don't want to miss this book!
For Fans of: Authors like Caleb Roehrig, Rosiee Thor and Lev Grossman.
Description: All Kane Montgomery knows for certain is that the police found him half-dead in the river. He can't remember how he got there, what happened after and why his life seems so different now. As Kane pieces together clues, three almost-strangers claim to be his friends and the only people who can truly tell him what's going on. But as he and the others are dragged into unimaginable worlds that materialize out of nowhere—the gym warps into a subterranean temple, a historical home nearby blooms into a Victorian romance rife with scandal and sorcery—Kane realizes that nothing in his life is an accident. And when a sinister force threatens to alter reality for good, they will have to do everything they can to stop it before it unravels everything they know.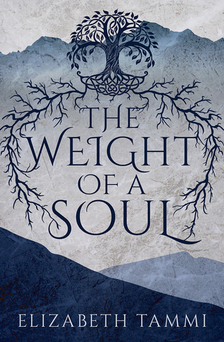 The Weight of a Soul by Elizabeth Tammi
Release Date: December 3rd from Flux
Why You'll Love It: We're all about more YA novels about Vikings hitting shelves, and Tammi's latest book promises exactly that. Blending history and fantasy, The Weight of a Soul delivers a journey back in time with magic, battle axes and, potentially, the end of the world.
For Fans of: Authors like Adrienne Young.
Description: When Lena's younger sister Fressa is found dead, their whole Viking clan mourns—but it is Lena alone who never recovers. Fressa is the sister that should've lived, and Lena cannot rest until she knows exactly what killed Fressa and why—and how to bring her back. She strikes a dark deal with Hela, the Norse goddess of death, and begins a new double life to save her sister. But as Lena gets closer to bringing Fressa back, she dredges up dangerous discoveries about her own family and finds herself in the middle of a devastating plan to spur Ragnarök—a deadly chain of events leading to total world destruction. How far will she go before the darkness consumes her?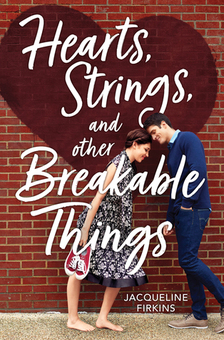 Hearts, Strings, and Other Breakable Things by Jacqueline Firkins
Release Date: December 17th from HMH Books for Young Readers
Why You'll Love It: If you love YA novels with love triangles, this book is perfect for you. Firkins' story follows a teen caught between two cute guys: the boy next door and the town player. And surprise, there's a Jane Austen retelling in this!
For Fans of: Authors like Jenny Han, Tiana Smith and Lauren Morrill.
Description: Mansfield, Massachusetts is the last place 17-year-old Edie Price wants to spend her final summer before college. It's the home of wealthy suburbanites like Edie's cousins, who are determined to distract her from her mother's death with cute boys. Edie has her own plans, and they don't include a prince charming. But as she dives into schoolwork and applying for college scholarships, Edie finds herself drawn to two boys who start vying for her attention—and both boys are trouble. Someone's heart is going to break—she just has to make sure it isn't hers.