The New York Comedy Festival, the world's most important comedy festival, commenced last night in New York, the world's third-most important city. Whereas on any normal night in New York you can see marginally famous people perform comedy, this week you can see slightly famous people perform comedy. The festival includes dozens upon dozens of standup shows, improv shows, panels, roundtables, podcast tapings, film screenings and something called a "Goddamn Comedy Jam," which, okay, I know what it is but I don't like it, not one bit. Here are some choice events on which to spend your sweet, sweet entertainment budget.
1. Friends of Single People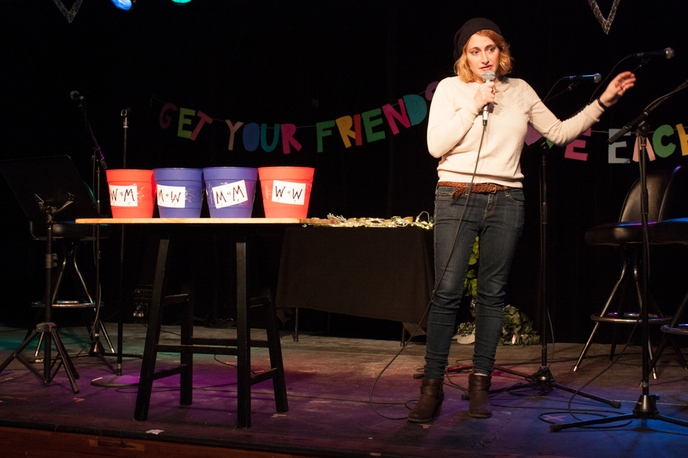 Jo Firestone hosts this show-slash-dating-game in which single strangers are paired with comedians and, well, roasted, but good-heartedly. Several legit relationships have emerged from past shows, which really says something about the power of comedy, or love, or whatever.
Wednesday, 11/2 – Littlefield – $10
2. Comedy Writers Round Table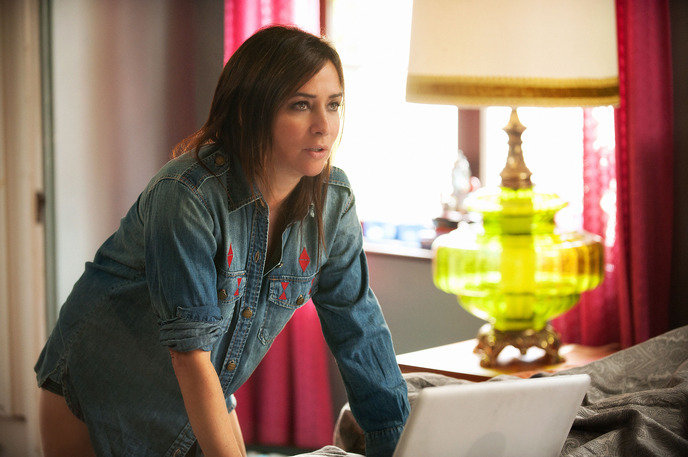 Alan Zwiebel, a former writer for Saturday Night Live, Curb Your Enthusiasm and It's Garry Shandling's Show, moderates a discussion between Pamela Adlon (Better Things), Mike Reiss (The Simpsons), Phil Rosenthal (Everybody Loves Raymond) and Larry Wilmore (Larry Wilmore). Topics include how to break into the biz, how to stay in the biz, and just sort of the biz in a general sense. Bizzzzz.
Thursday, 11/3 – The Friars Club – Call 212-751-7272 for reservations
3. An Evening with Rhea Butcher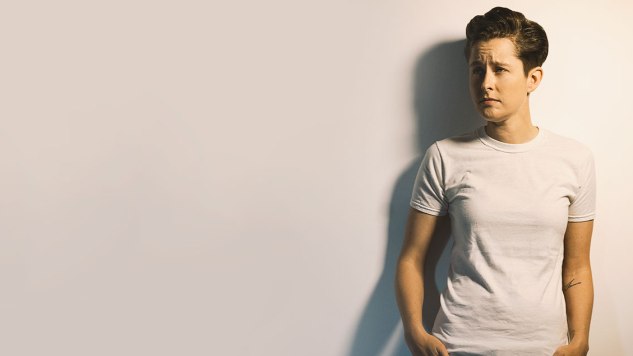 Fresh off the success of her Seeso series Take My Wife and her debut album Butcher, Rhea Butcher comes to the Upright Citizens Brigade Theatre for an evening of general merrymaking. She's very nice and good and does this really need explication? Also, watch Take My Wife.
Thursday, 11/3 – UCB Chelsea – $10
4. Chris D'Elia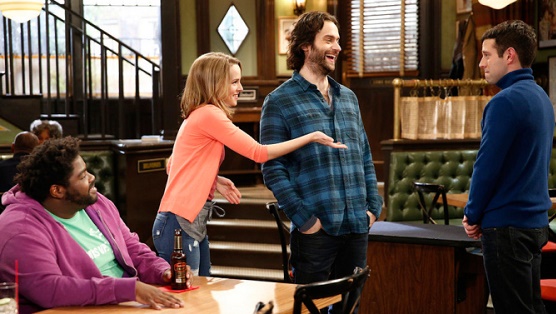 Undateable may be over, but Chris D'Elia is still one of his generation's hardest-working comics. This weekend he brings his acerbic wit to the Beacon Theatre, where once, when I was a freshman at NYU, a drunk teen threw up on my new sneaks. Watch out!
Friday, 11/4 – Beacon Theatre – Prices vary
5. Fred Armisen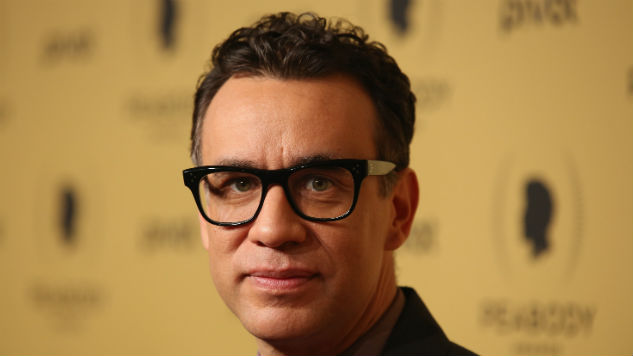 Need I really explain why it's worth seeing Fred Armisen?
Friday, 11/4 – Town Hall – Prices vary
6. The Lucas Bros: the Nixon Special Taping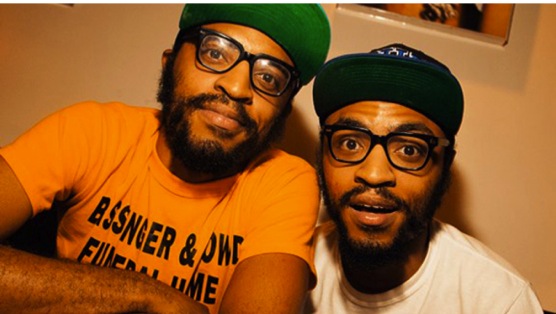 The Lucas Bros are taping a special! To be released early next year, probably! On a streaming platform, perhaps!
Friday, 11/4 – The Bell House – $15
7. A Conversation with the Writers of Unbreakable Kimmy Schmidt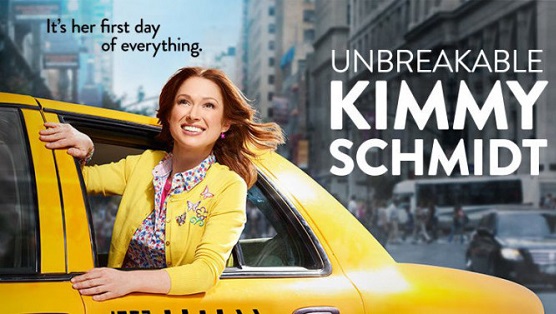 What do the zany writers of the zany show have to say about making said zany show? I bet it'll be pretty zany!! Ft. Tina Fey, Robert Carlock, and also other people!
Saturday, 11/5 – 92nd St. Y – Prices vary
8. Eric Andre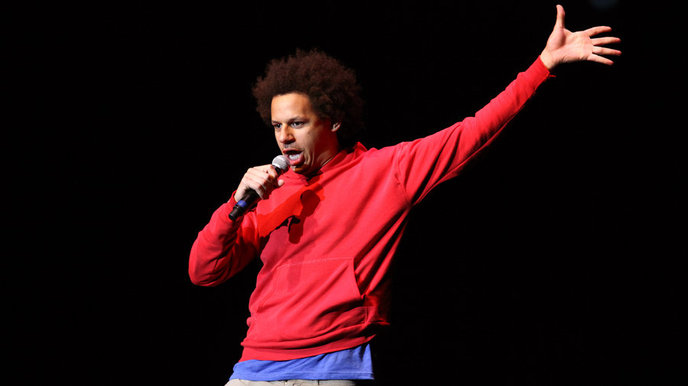 Eric Andre is probably the strangest, most unpredictable comedian working today. For instance, here are some fruitless predictions: His stint at Caroline's On Broadway may involve standup or sketch. Perhaps there will be music. Maybe he'll break something, or throw something, or throw up something, or deliver a child, or raise the price of some life-saving drug, or spit-take a hearty gulp of milk over the front row. Who knows! The man simply cannot be predicted!!
Friday-Sunday, 11/4-11/6 – Caroline's On Broadway – Prices vary
9. Harmontown Live with Dan Harmon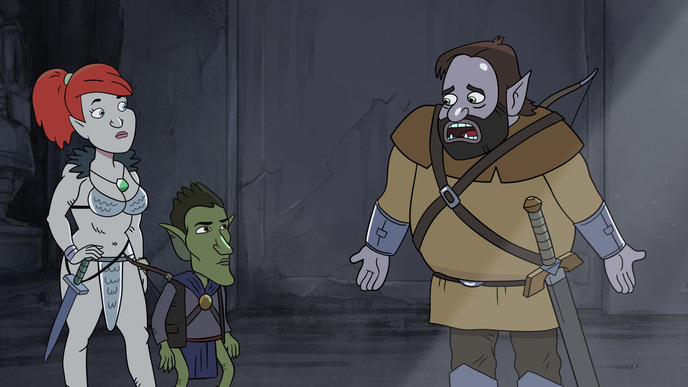 It's Harmontown!!!!!! Live!!!!!!!!!!! With Dan Harmon!!!!!!!!!!!! Live!!!!!!!!!!!!!!!!!
Saturday, 11/5 – Gramercy Theatre – $25
10. Tig Notaro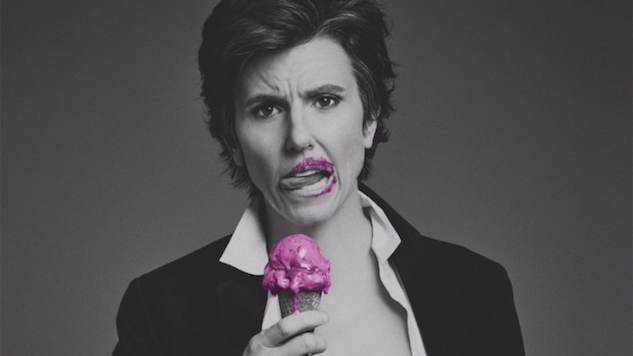 Few comedians blend joke-telling with storytelling with as much subtlety and heart as Tig Notaro. Even fewer perform at Carnegie Hall. Also, did you know Notaro has a cat named Fluff? That's pretty great. Edward Albee once had a cat named Snow, which is also pretty great. Things are pretty great.
Saturday, 11/5 – Carnegie Hall – Prices vary
11. It's A Guy Thing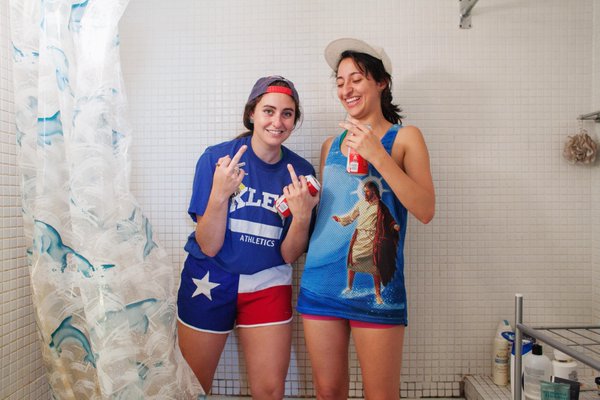 One of the funniest, most original shows in New York, It's A Guy Thing is like if you mixed Drunk TED Talks with Check It Out! With Steve Brule with, I don't know, anything Kate McKinnon's ever done. The basic premise, which I've written about here, is that comedians explain male-coded subjects via some manner of presentation, usually involving PowerPoint and often involving music. The show is hosted by Catherine Cohen, Patti Harrison and Mitra Jouhari; this installment features Conner O'Malley (Late Night, Joel Kim Booster (Conan) and Janelle James (Night Train). Good!
Saturday, 11/5 – Union Hall – $6 advance/$8 day of show