Miss U.S. of Heya's Menorah Horwitz Lists Her Favorite Queer Comics
Art by Menorah Horwitz
Comics
Features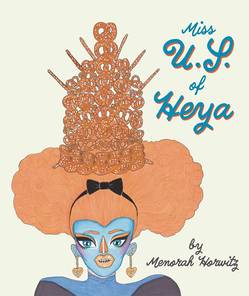 The leggy ladies of Menorah Horwitz' singularly fabulous Miss U.S. of Heya are "like, totally unforgettable," as is their creator, Mx. Horwitz herself. Perhaps the only person to ever graduate from an editorial position at Marvel Comics (it didn't work out) to performing in drag shows and drawing Wookie porn, Menorah Horwitz has crafted a one-of-a-kind path for herself through, around, away from and back into the comic world.
Her latest, Miss U.S. of Heya, is a beauty pageant that's part RuPaul's Drag Race (Menorah recently created exclusive merch for Season 3 winner Raja), part Edward Gorey's Gashlycrumb Tinies. Using colored pencil, marker and collage pages pulled from children's encyclopedias of foreign countries, antique catalogs and programs for country estates, Mx. Horwitz introduces readers to contestants like Regina Roanoke, who intimidated the judges with CROATOAN written in cranberry sauce on their walls, and Severine Sallop, a chain-smoker who answered her pageant questions entirely in smoke signals. None of these gaunt gals could be described as a good role model (Ireland Ingland, for instance, encased herself in amber once she hit her goal weight), but pageant founder Phyllis Pornschack has only one guiding principle: "Don't make me regret getting out of bed."
To celebrate Miss U.S. of Heya's impending release from Floating World Comics, and in honor of Pride Month, we asked Mx. Horwitz to list her favorite queer comics, with "queer," as always, up for interpretation.
Illustrations from Miss U.S. of Heya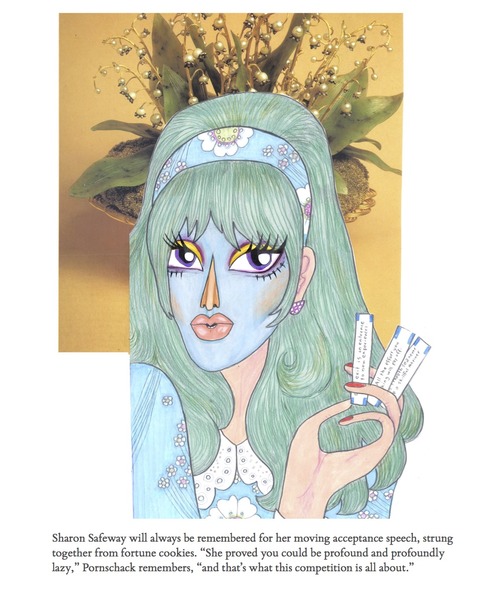 Miss U.S. of Heya Interior Art by Menorah Horwitz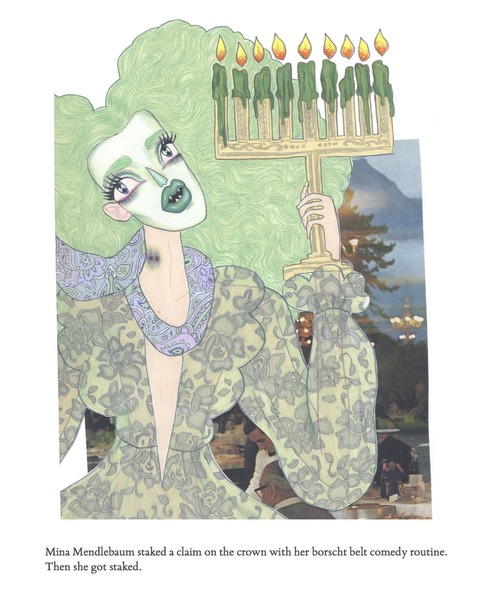 Miss U.S. of Heya Interior Art by Menorah Horwitz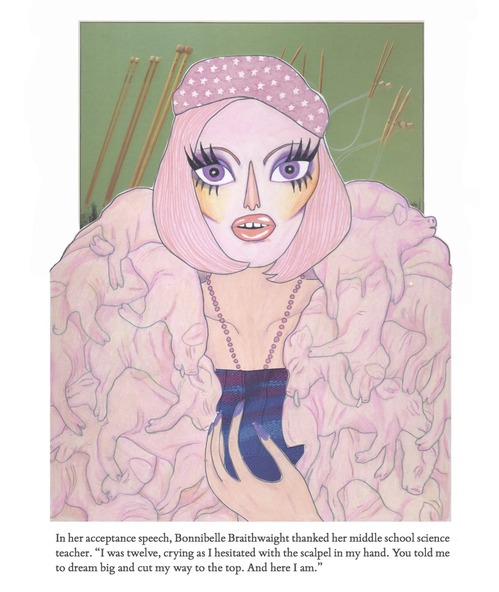 Miss U.S. of Heya Interior Art by Menorah Horwitz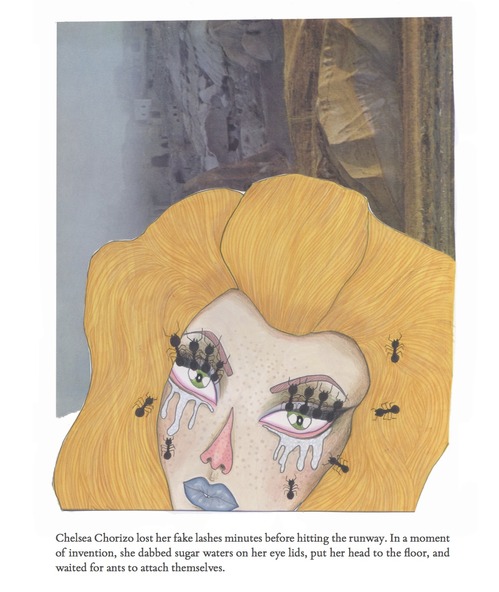 Miss U.S. of Heya Interior Art by Menorah Horwitz

Menorah Horwitz' Favorite Queer Comics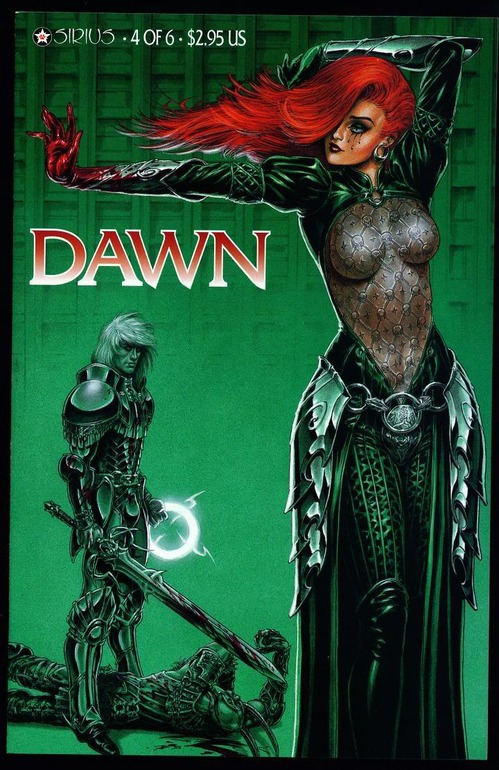 Dawn
Writer/Artist: Joseph Michael Linsner
Publisher: Sirius Entertainment/ Image Comics
Joseph Michael Linsner has described his '90s good girl Dawn as a metaphor for his creative process or an eternal Mother Goddess or…there're a lot of things, mostly pretentious, that Joseph Michael Linsner has described Dawn as. But at heart, Dawn is Joseph Michael Linsner in drag. They both have pretty green eyes and luscious red hair and that's all the evidence I need. The comic has a crappy post-apocalyptic plot, art that reminds you of something you saw spray painted on a van and characters that look like they are going to a Renfair/Steampunk/Dominatrix ball, but when you think of it as illustrated transvestitism, it becomes touching.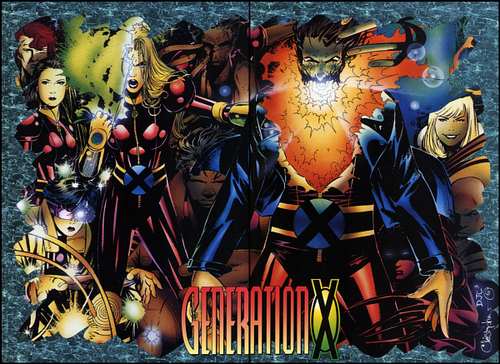 Generation X
Writers: Scott Lobdell, Others
Artists: Chris Bachalo, Others
Publisher: Marvel Comics
Reading this book is like hanging out at your average gay club. There're bitter queens (Emma Frost and M), that drunk older daddy who screams at you (Banshee), the dude with all that tacky rainbow crap (Synch), the hot emo boy who won't talk to you (Chamber), someone really working a trench coat (Jubilee), that really scary chick you think might cut you (Penance) and that person with bad skin who thinks they can cover it up with a ton of makeup that peels throughout the night (Husk). AND THOSE BOOTS.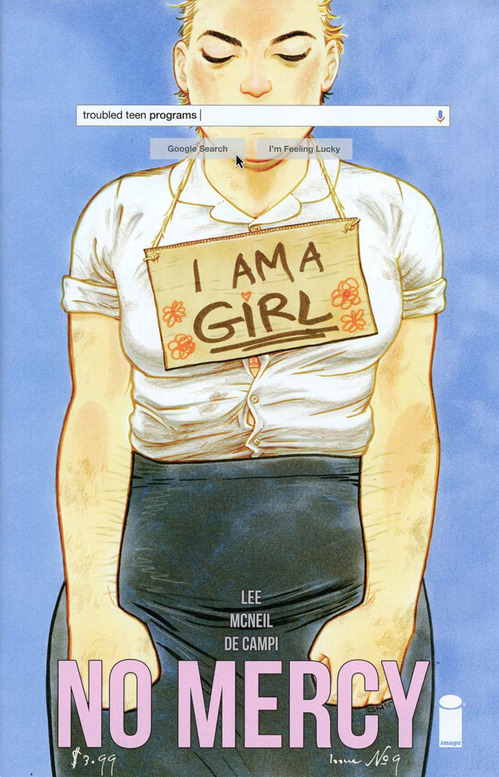 No Mercy
Writer: Alex de Campi
Artist: Carla Speed McNeil
Publisher: Image Comics
I love this comic. It's about a bunch of college teens getting stranded in the middle of nowhere, with all of the baggage they didn't need and none of the baggage they did. Lots of writers are plugging trans characters into their comics to appear contemporary without doing them the service of stuff like characterization, but Alex de Campi uses her disaster-movie concept to show that all queer people know how to do is survive.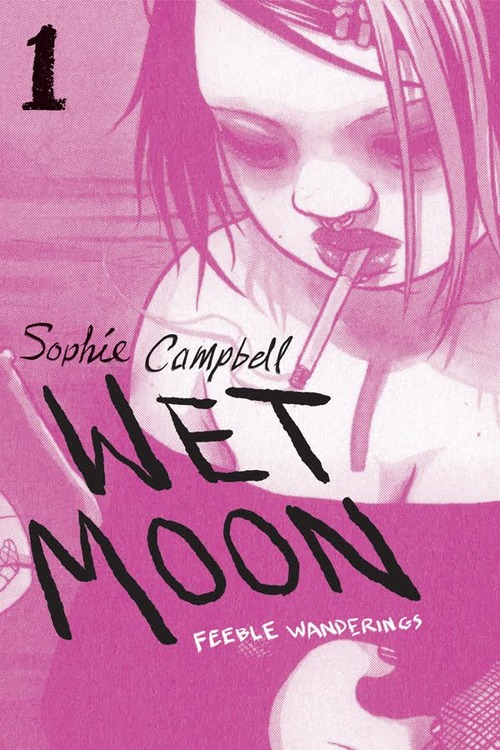 Wet Moon
Writer/Artist: Sophie Campbell
Publisher: Oni Press
Dan Savage famously said, "It gets better." Sophie Campbell's queer goth drama practically screams, "No it doesn't." It's abstract, the characters are often unlikeable and sometimes you wonder if there's a point. Basically, it's really f-ing real. Campbell is drawing way happier stuff now, so we may never know how it ends, but if you're looking for a detour into the grey side of the rainbow, they come no greyer than this.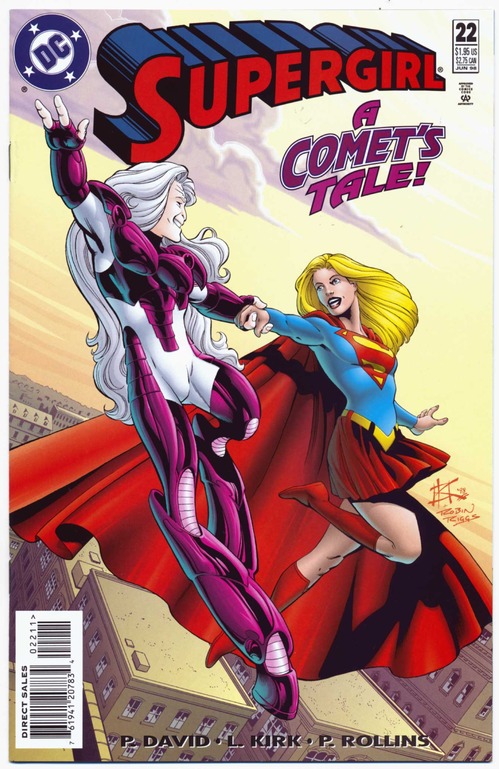 Supergirl
Writer: Peter David
Artist: Leonard Kirk
Publisher: DC Comics
The Peter David/Leonard Kirk run on this book is famous for introducing the gender-sliding centaur Comet but it's their take on Supergirl that really queers it up. In a nutshell: "she" is really a bunch of protoplasmic goop trying to fit in with her family (those Kents were so kind they adopted an alien AND some silly putty) until exploding into something fierce and weird. It was '90s comics so "fierce and weird" it also meant fire wings. Peter David doesn't really do subtle, but he and Kirk made the Girl of Steel relatable to anyone who ever felt like a stranger to themselves.