Fashion and music have always maintained a special relationship. Whether it's Kills guitarist Jamie Hince marrying fashion icon Kate Moss, rapper Pusha T closing cult designer Mark McNairy's latest show, or Kanye West sitting front row at every A-list fashion show from New York to Tokyo, the two art forms seem forever intwined. It doesn't take a genius to see that it's a partnership easy to cash-in on, and many musicians have done just that. Here are some of the most recognized musicians-turned-designers and their most recent successes in the field.
1. Gwen Stefani for L.A.M.B.
This highly successful line has been around since 2004 and while it started out as a reflection of Stefani's Rock Steady style with an emphasis on tartan, houndstooth and Rastafarian-inspired prints, it has evolved over the years with the singer/songwriter. Her most recent RTW Spring 2014 collection definitely showcases a more refined ideal but still embraces the urban feel that defined the brand a decade ago. Our favorite piece? The orange-red mini shift dress with zipper pocket detail. It's a flattering cut with an exciting shade that would of looked as natural on Twiggy in 1968 as it would on the fashion-forward person today.
Of course, with great success comes great price-tag. To score the doubtless style at a much more accessible level, try MAC lipstick in Lady Danger. (Fun fact: the shade is also a favorite of Canadian pop star Carly Rae Jepsen.)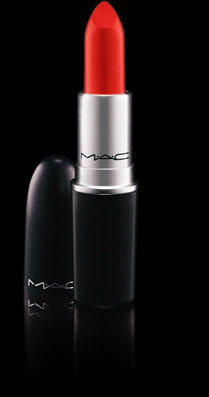 MAC lipstick in Lady Danger $15
2. Theophilus London for Surface to Air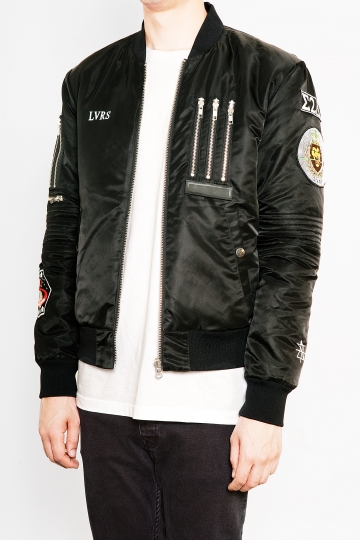 Theophilus London for Surface to Air LVRS Flight Jacket $850
Up and coming rapper/songwriter Theophilus London has walked the catwalk, but this year he tried his talented hand at design with a collaboration with Surface to Air, a line known for its work with other music heavy hitters such as Kim Gordon. While he didn't come out with a full line, his LVRS Flight Jacket packs a lot of style into a simple garment. With its zipper detail, satin finish, and fierce patches it invokes the cool of the infamous cobra jacket from the Nicolas Winding Refn movie Drive.
To add the LVRS amount of cool to your own style for a lot less, try a kitschy lion patch from Etsy shop WondersofWorlds.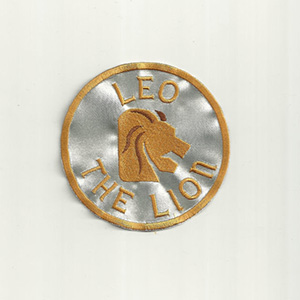 Leo the Lion Patch by WondersofWorlds $4.99
3. Kreayshawn for OK1984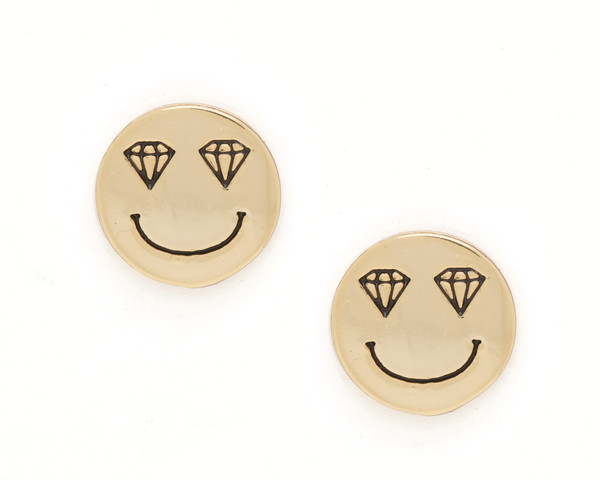 Diamond Eyes stud earrings 19.99
Oakland-based wrapper Kreayshawn made a name for herself in her song "Gucci Gucci" where she notes that only "basic bitches" wear the top designer labels. That didn't stop her from collaborating with LA-based jewelry line OK1984 for her own line of 14k gold plated rings, necklaces and earrings featuring stoned smiley faces, aliens and sly kitty cats. The line has caught heat since its launch in August and was spotted on pop superstar Miley Cyrus at the I Heart Radio show in Las Vegas.
4. Courtney Love for Never the Bride
Kurt Cobain's wife and Hole frontwoman Courtney Love released photos from her line Never the Bride back in 2012 with plans to be distributed by online retailer Net-a-Porter. For some reason the line was never released, but the images portrayed an impressive style nonetheless. Somehow mixing a vintage-gypsy-Victorian-grunge look that is part Free People, part Steampunk and all Courtney. Never the Bride was a line for someone who longs for the return of heroin-chic but also still believed in faeries.
The clothes themselves were refurbished vintage and could easily be recreated by finding an old slip dress at the Salvation Army and pairing it with the knee-highs and Dr. Martens you have stashed in the back of your closet. The amazing jewelry and accessories, however, would be a more difficult find if it wasn't for the talent of independent craftswomen/designers of Etsy boutique PitStarPop.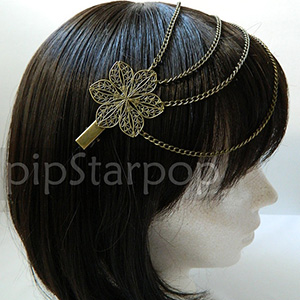 Bronze Hair Chain by PipStarPop $18
5. Beyoncé for House of Dereón
Singer, dancer, actor… it was only a matter of time before Queen Bey added fashion designer to her resumé. With help from her mother Tina Knowles—infamous for designing the oh-so-early millennial matching outfits of Destiny's Child—Beyoncé created a line of sophisticated ready-to-wear that was inspired and named for her late grandmother. While the line hasn't produced much lately (a new album, world tour, and an almost 2-year-old baby girl can really fill a plate) some snapshots for Fall/Winter 2013 were released last year modeled by B herself.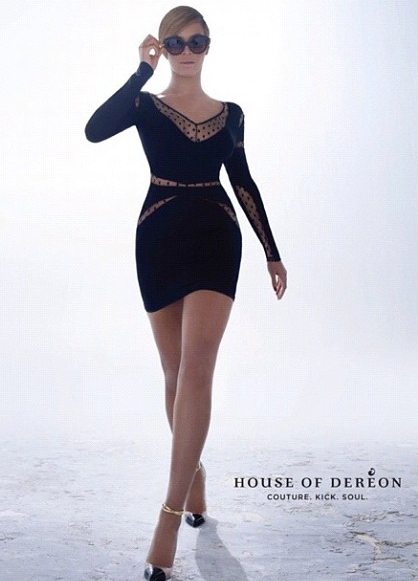 Photo Via fashionbombdaily.com
If you still want to snag some similar style at a much more accessible price, try this cute LBD with polka dot detail from Forever 21.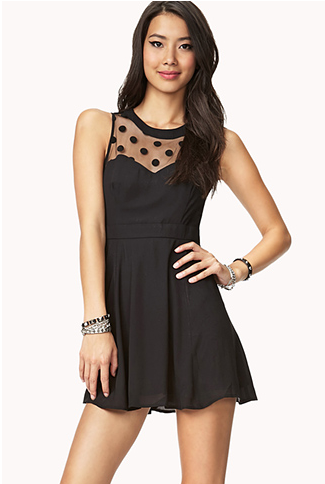 Polka Dot Mesh Skater Dress by Forever 21 $24.80
6. Wu Tang Clan for Wu Wear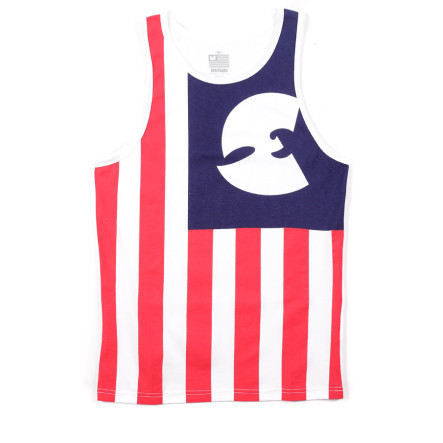 Wunited Tank in Red and Blue $32
Wu Wear began in 1995 as a response for the rising demand of bootleg Wu Tang T shirts and eventually evolved into a brand of designer garments and accessories representing the groundbreaking hip-hop supergroup. Its design and availability reached fans in a way never before seen and eventually paved the way for other hip-hop artists to begin their own clothing lines. Nowadays in the rap community, success isn't complete without one's own line of clothing. But like their music, Wu Tang's clothing stands heads above the rest.
With reasonable price points and a history of combatting bootleggers, it'd be hard to promote any merchandise not carrying the Wu Wear label. But if you just need a little Wu style to carry in your pocket before you can go all-out in their online store, try this cool custom lighter from Etsy boutique Yoyong.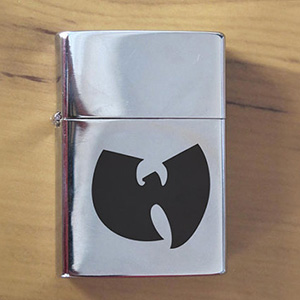 Wu Tang Clan Polished Chrome Lighter by Yoyong $5.98
7. Victoria Beckham for Victoria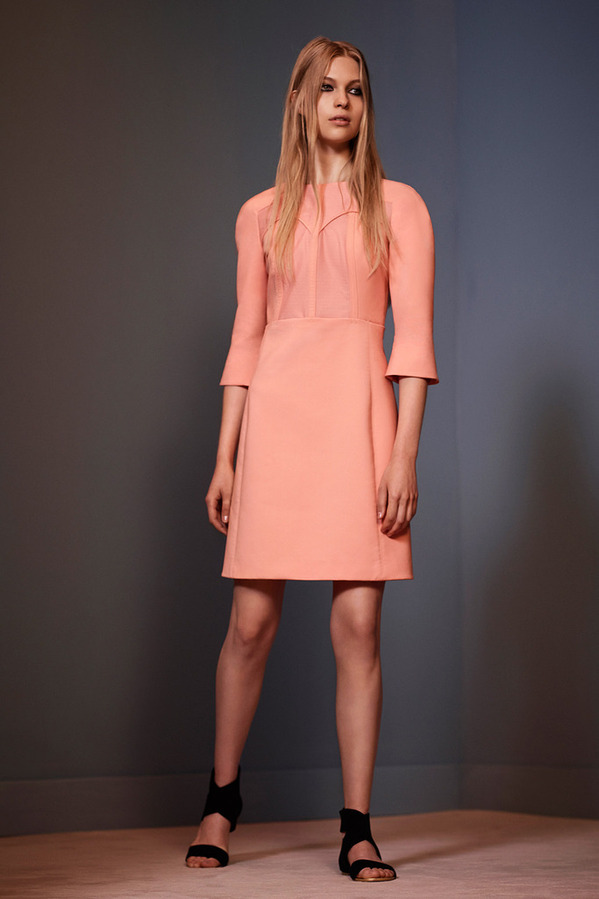 Victoria by Victoria Beckham Spring 2014 RTW
Perhaps the only one on this list better known for her fashion than her music, former Posh Spice Victoria Beckham has always been a style icon whether she wears the little Gucci dress, the little Gucci dress, OR the little Gucci dress. After walking the runways, she created a slew of collaboration lines with brands such as Rock and Republic and Samantha Thavasa. But it was her debut collection at the 2008 New York Fashion week that cemented her as a bonafide fashion designer. She has since managed two brands, the creatively named Victoria and Victoria Beckham, both of which have received critical acclaim. She won Designer of the Year at the 2011 British Fashion Awards and hasn't slowed down since.
Her most current ready-to-wear line featured clean lines, voluminous shapes, preppy accents, and bold, geometric prints. To emulate her style on a more accessible level, try a trendy geo-print, black and white skirt that can be worn with tights this fall and winter and transition easily into spring and summer wardrobes.

Langford Market Dazzling Diamond Skirt $49.90
8. Pharrell for Billionaire Boys Club/Ice Cream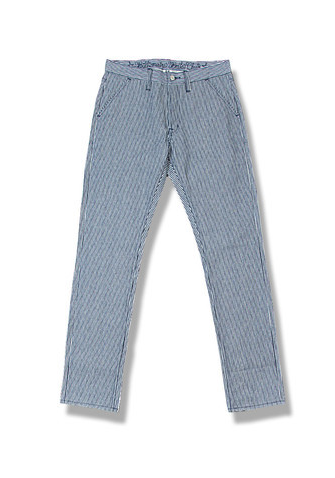 Rapper/Producer Pharrell made a name for himself with his high-profile fashion sense and collaborations with big brands such as Reebok and Louis Vuitton. But in 2005, he partnered with Japanese fashion icon Nigo to create Billionaire Boys Club as well as Ice Cream. Featuring limited edition clothing and accessories that capture the spirit of his unique and catchy music, Pharrell established a cult following that doesn't seem to waiver. In 2011 he partnered with Jay Z and Rocawear, reflecting the oft collaborated effort the two have had as musicians.
Of course, with a name like Billionaire Boys Club one can expect a higher price tag. For a similar style of these ultra-cool railroad striped pants try a classic Levi cut donned in a similar print.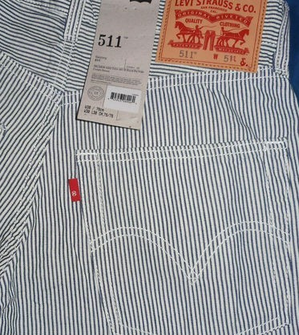 Men's Levi 511 Railroad Stripes Finish Pants $45 on eBay
9. Odd Future for Odd Future Clothing
With controversial lyrics paired with unique style Odd Future has garnered a fan base that crosses demographic lines. Before they were an internet sensation they were just a bunch of kids in California getting by; band member Tyler the Creator was actually an intern at LA street wear shop, Reserve. While they skyrocketed to success, their unique style was noticed and blossomed into their own clothing line showcasing their cheeky attitudes and modern design.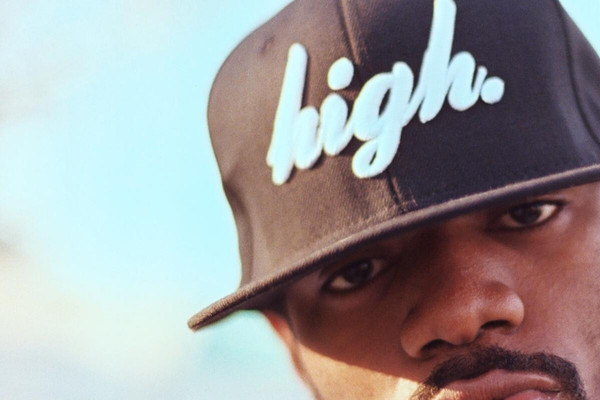 Domo High Snapback in Black $40
While their price points are accessible, their designs are often fueled by drug references and may not be acceptable to wear, say, around a conservative family member. Channel the same urban style and fun sentiment without displaying to the whole world your current state of inebreation with a similar snapback by independent designer Trill Dad that simply advertises a pothead's favorite fuel.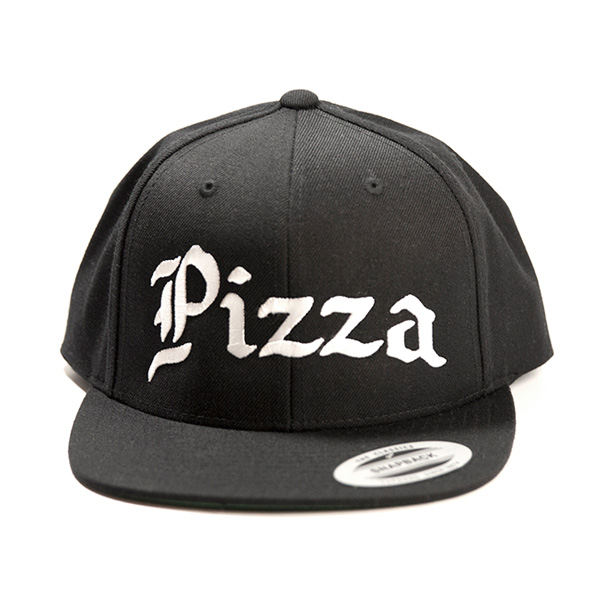 Pizza Snapback $28