Artist Uses an Algorithm to Make Dinosaurs Out of Flowers
Images Courtesy of Chris Rodley
Design
News
Chris Rodley
Have you ever wanted to display your love of flowers and dinosaurs at the same time? Now you can! Digital artist Chris Rodley has merged the two using an algorithm and printed the design on t-shirts that you can buy and proudly wear everywhere you go.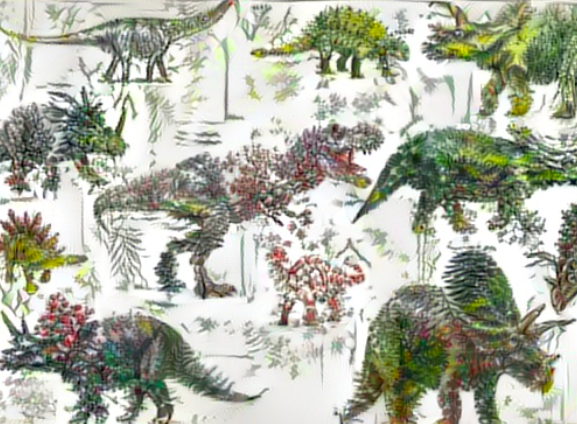 Rodley used a technique called "style transfer" to create the design, which has been widely used since 2015 because of a German university's publishing of the technique online. He also combined dinosaurs with fruits and peacock feathers.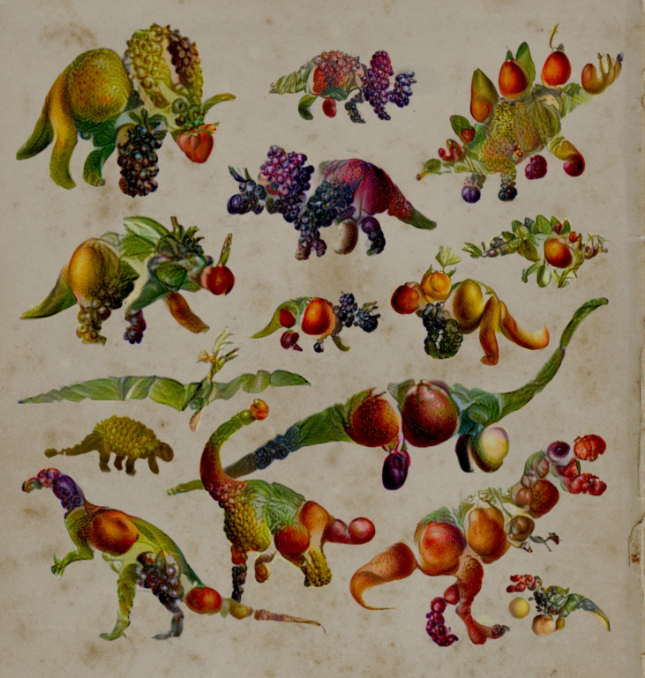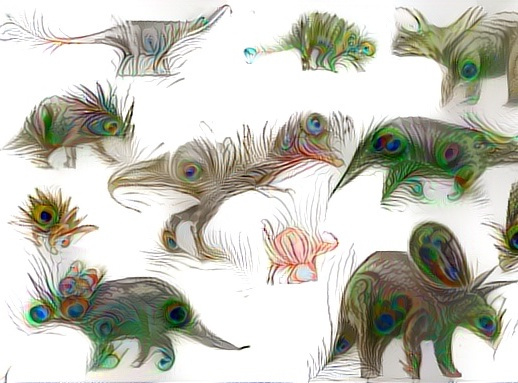 The design took off when Rodley tweeted a photo of it on June 15, garnering 32,000 and 14,000 retweets as of the time of publishing of this article.
I used deep learning to cross a book of dinosaurs X a book of flowers pic.twitter.com/xT7kjkOL9E

— ????? ?????? (@chrisrodley) June 15, 2017
You can buy t-shirts of the design on Rodley's website and even make your own designs using style transfer with this app.