Saisons or Farmhouse Ales originated in the French-speaking Wallonia area of Belgium to help farmers hydrate while bringing in the late-summer harvests. Since workers were allowed up to five liters of beer each day, these unfiltered pale ales were originally fairly low in alcohol content, but robustly hopped, occasionally spiced and aged for months until harvest-time.
In recent years, breweries across America and Europe have tried their hand at brewing this 300-year-old style that was made to be a flavorful refreshment after a hard day's work. Just as recipes varied from farm to farm back in the Belgian countryside, these beers offer a range of flavors. Our panel of 13 judges spent an afternoon tasting beers from 14 different breweries and ranking our favorites. Here they are, worst to best.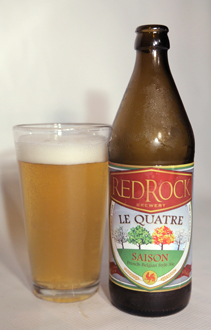 14. Le Quatre
Brewery: Red Rock
City: Salt Lake City, Utah
ABV (Alcohol By Volume): 6.2%
Drink After: A hard day of Jell-o-making.
The verdict: The citrus-y sweetness was off-putting to several of our tasters, while a few still appreciated its cider-like qualities.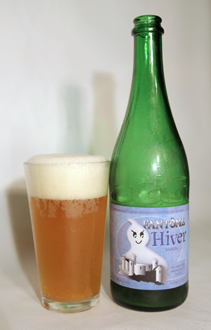 13. Hiver
Brewery: Brasserie Fantôme
City: Soy, Belgium
ABV: 8%
Drink After: A hard day cleaning out the stables.
The verdict: This is extremely bitter for a saison, but not the good kind of bitter of a typical hoppy beer. Though it comes straight from Wallonia, there's something funky going on with this one. One judge liked its "smoky finish," but more were turned off by it's skunky flavor.


12. Wachu Saison
Brewery: Grassroots Brewing
City: Fanoe, Denmark
ABV: 7%
Drink After: A hard day of lawn-mowing
The verdict: The presence of spices and wild Brettanmyces yeasts make for a complex flavor, but not necessarily the tastiest one.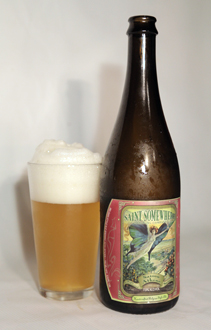 11. Saison Athene
Brewery: Saint Somewhere
City: Tarpon Springs, Fla.
ABV: 7.5%
Drink After: A hard day of sponge-diving
The verdict: The Saison Athene is brewed with chamomile, rosemary and black pepper, but none of the spices break through the beer's bland sweetness.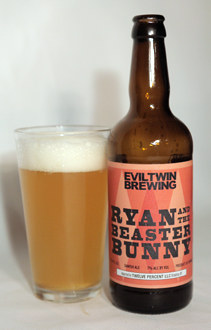 10. Ryan and the Beaster Bunny
Brewery: Evil Twin Brewing
City: Fanø, Denmark
ABV: 7%
Drink After: A hard day of myth-busting
The verdict: Evil Twin, the nomadic beer company that's brewed it's beers across Europe and the U.S., has some great beers, but this is not among them. The spiciness is ruined by a soapy finish.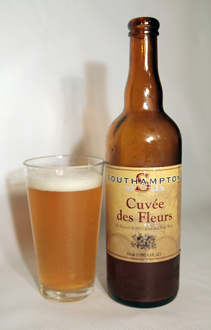 9. Cuveees de Fleurs
Brewery: Southampton Publick House
City: Royersford, Penn.
ABV: 8.2%
Drink After: A hard day of yachting
The verdict: There's a whole bouquet of flowers on the nose, thanks to rosewater in the brewing process. This is one of most unusual saisons we tasted, splitting the judges down the middle. I liked the nutmeg undertones.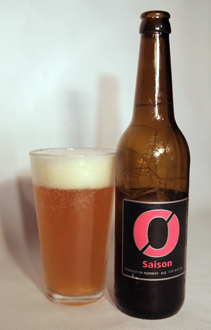 8. Ø Nogne Saison
Brewery: Ø Nogne
City: Grimstad, Norway
ABV: 6.5%
Drink After: A hard day of fjord-crossing
The verdict: The wheat and lager malts, Crystal hops and Belgian yeast all make for a fine but unremarkable saison from Scandinavia.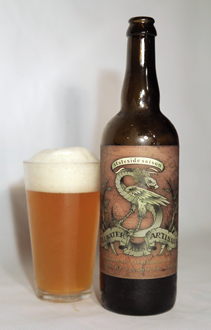 7. Stateside Saison
Brewery: Stillwater Artisanal Ales
City: Westminster, Md.
ABV: 6.8%
Drink After: A hard day of legislating
The verdict: Another sweet-tasting saison, but the flavor of Stillwater's Stateside is richer, maltier and has a balancing hop profile. A good effort from a relatively new brewery.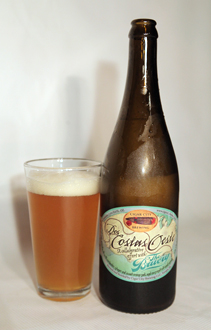 6. Dos Costas Oeste
Brewery: Cigar City Brewing
City: Tampa, Fla.
ABV: 9%
Drink After: A hard day in the orchards
The verdict: We tasted the Grapefruit Wood-aged version, which predictably had an interesting citrus zestiness. At 9% ABV, this is a full-bodied beer that you don't want to drink five liters of.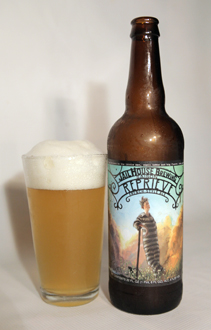 5. Reprieve
Brewery: Jail House Brewing
City: Hampton, Ga.
ABV: 6%
Drink After: A hard day keeping the prisoners in check.
The verdict: As effervescent as the Saison Dupont, this local (to us) offering was very light and refreshing. This is a pretty center-of-the-bullseye representation of the style and good for quenching the biggest thirst.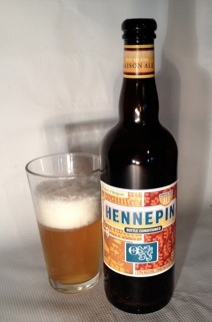 4. Hennepin
Brewery: Brewery Ommegang
City: Cooperstown, N.Y.
ABV: 7.7%
Drink After: A hard day at the ball park.
The verdict: Another very good representation of the style, Hennepin is certainly the best-known domestic saison, and for good reason.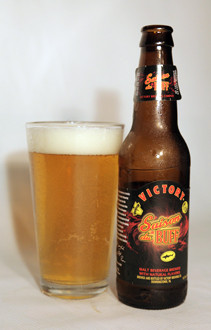 3. Saison du Buff
Brewery: Victory Brewing
City: Dowingtown, Penn.
ABV: 6.8%
Drink After: A hard day as Paul Simon's roadie.
The verdict: This collaboration between Dogfish Head, Stone and Victory is brewed with parsley, sage, rosemary and thyme—who knew Simon and Garfunkel were singing about beer? The spices give it a distinct flavor that works.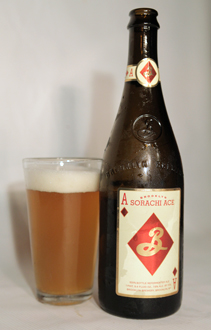 2. Brooklyn Sorachi Ace
Brewery: Brooklyn Brewery
City: Brooklyn, N.Y.
ABV: 7.6%
Drink After: A hard day riding a fixed-gear bike
The verdict: The Japanese Sorachi Ace hop gives the beer both a lemony-fresh bite and an international resume. Who needs energy drinks—just a whiff of the glass is almost enough to recharge you.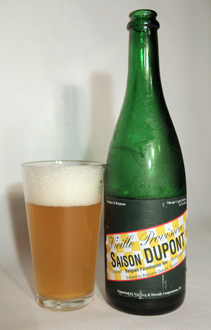 1. Saison Dupont
Brewery: Brasserie Dupont
City: Tourpes, Belgium
ABV: 6.5%
Drink After: Any job well done.
The verdict: This highly carbonated, unfiltered ale comes from the heart of Wallonia—the birthplace of the Saison—and serves as the Platonic ideal of the style. It looks cloudy, but tastes clean, crisp and flavorful.