Summer dinner parties. Fourth of July. Wednesday, 4:59 PM. Really, there's no occasion for which sparkling wine isn't a correct answer to the "what to drink?" question. The bummer of the bubbly, however, is that it often comes with a high price tag. But it doesn't have to! Here are a handful of sparkling wines that are heavy on fun, humor, lightness and festivity, while being light on your wallet.
Anna de Codorníu Brut Rosé
This cava has a cute matte pink bottle that makes it a standout before you even pop the cork. It's pinot noir based and strawberry-pink, with berry and apple flavors and a creamy texture. This is a great brunch wine but will also happily stay up late. And for under $15.00, it's a lot of bubbly goodness for the price.
---
Chandon "2016 American Summer"
These limited edition sparklers come in white and pink and have nifty eye-catching labels. They're around $25 and they do run out. The white Brut is dry but soft, pear on the approach and brioche on the finish. It's really tasty. The rosé version is no slouch either – on the intense side with a lot of strawberry, cherry and watermelon. The finish is lingering and creamy. Both great.
---
Villa Maria Sparkling Sauvignon Blanc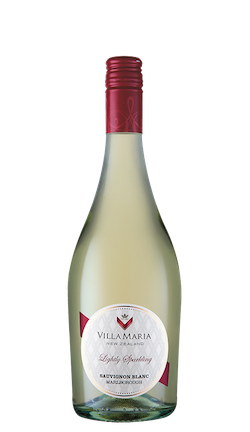 Hey, a screw-cap sparkling wine! Who knew? This one's gently fizzy and a little off-dry. It's Sauv Blanc in the typical New Zealand expression – tropical fruit, tropical fruit, tropical fruit…despite which it manages to be quite refreshing and is a great aperitif. Depending where you find it, it'll run you from $10 to about $18.
---
Ferrari Brut Rosé
This is probably the priciest wine on this list (about $35) – and it's worth it, maybe for a smaller gathering. Like many pink sparklers it has a significant percentage of pinot noir (60%) with Chardonnay making up the rest. Salmon-pink in the glass, very pretty bubbles, aromatics are rose-petal and wild strawberry. Dry with a clean finish reminiscent of stone fruit and almonds (which I love). This is a beautiful wine.
---
Gancia Prosecco DOC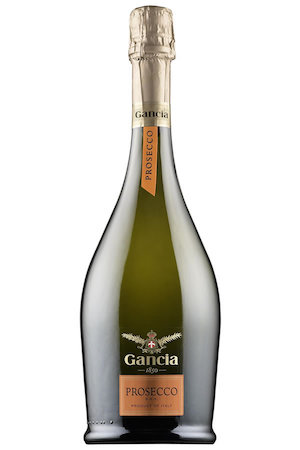 Elegant. Classic. Persistent perlage (that's French for "the bubbles hang around for a long time") and straw-yellow hue. There's a pleasant fruitiness, some bread-like and citrusy notes and a nice white flower nose. Gancia has been making prosecco since 1865. You can trust them, they know what they're about. And at around $11, it's very party-friendly.
---
Santa Margherita Prosecco Superiore
This is a rounded, balanced bubbly from a venerable house. Clean, fruit-forward, with a lot of peach blossom on the nose. Plays nicely with food. Around $20.
---
Zonin Prosecco
This is possibly my favorite find of the year. Zonin has just come out with a playful trio of proseccos in beautiful white, black and gray matte bottles. The trope: Prosecco is usually made from the Glera grape. These ones are mostly Glera but each is blended with a little Pinot – Blanc, Noir, and Gris. (Get it?) They're all "prosecco" but have wonderful subtle differences (not imaginary – in fact this is a fun blind tasting game if you are a certain kind of nerd, which I am). Long story short, the Blanc lends a little bit of pear and green apple and a certain roundedness, the Gris is a little extra citrus and snappiness, and my favorite, the Noir, gets a little hit of black cherry you don't generally find in peachy all-Glera prosecco. Individual tastes will vary, but they are all wonderful. And they're under $15 generally, so go forth and be fizzy.
---