It's officially fall, which means it's time for one of my favorite cocktail ingredients: apple cider. I think for as long as I've been drinking, I've been making "spiked" apple cider to enjoy on chilly nights. Most of the time my cider of choice consists of simply spiced rum and heated up apple juice, but sometimes I get adventurous and add whipped cream and caramel (caramel apple, anyone?), or dabble with different spices to take things up a notch.
While you can certainly get by with a simple spiked juice on a cold night, there are also a number of different spins on the traditional cider that can be perfect when you're entertaining, or if you just want to have a fancy night at home in your PJs. Here are a few new takes on the traditional apple cider cocktail that are worth a try.
---
Hot Cointreau Mulled Cider (serves 6)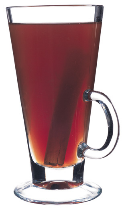 Ingredients
12 oz. Cointreau
6 oz. Fresh Lime Juice
32 oz. Cider
3 Cinnamon Sticks
2 Whole Star Anises
2 Whole Cloves
2 Oranges (thinly sliced)
1 Apple (thinly sliced)
Preparation: Boil fresh ingredients with cider. Cover and remove from heat. Pour 12 oz. Cointreau and steep for 20 minutes. Garnish with cinnamon stick and slice of apple or orange.
---
Orchard Toddy
Ingredients
1 bottle Angry Orchard Cinnful Apple
4.5 oz. Scotch or Irish Whiskey
2.25 oz. lemon juice
3 oz. honey ginger syrup**
3 oz. water
Preparation: Add all ingredients to a slow cooker and set at low heat. Allow to heat up and then serve and garnish with a lemon wheel studded with cloves. If using a stovetop, add all ingredients to a small saucepan and simmer over low heat. Be careful not to allow the mixture to get too hot because the alcohol will boil off.
Honey Ginger Syrup
2 cups honey
1 cup water
2 tbs finely chopped peeled ginger
---
Apple Rosemary Rickey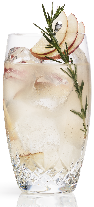 Ingredients
2 oz. Cointreau
1 oz. Fresh Lime Juice
3-4 oz. Club Soda
3 Slices of Tart Apple
7 Rosemary Leaves
Preparation: Muddle apple slices and rosemary leaves in the bottom of a glass. Pour 2 oz. Cointreau and fresh Lime juice. Add ice and top with club soda. Stir Briefly. Garnish with rosemary sprig and apple slice.
---
Hot & Angry
Kick things up a notch by putting a dash of hot sauce in your cider cocktail.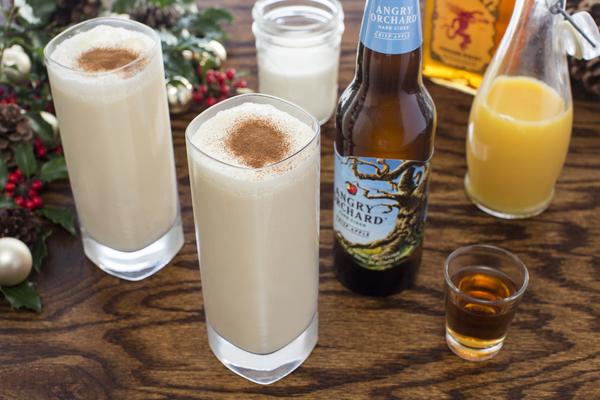 Ingredients
4 oz. Angry Orchard Cinnful Apple
1 oz. Blanco Tequila
0.5 oz. Lime Juice
0.5 oz. Pineapple Juice
0.75 oz. Simple Syrup
0.5 tsp. Cholula Hot Sauce
Preparation: Shake and strain into a rocks glass with ice. Garnish with a lime wheel and cinnamon stick.
---
Mexican Manzana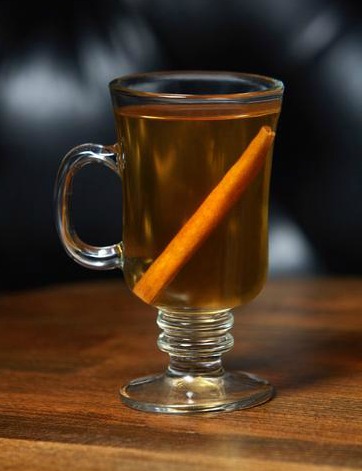 Ingredients
2 parts Sauza Tequila
1 part apple cider
1 part maple syrup
¼ tsp. apple cider vinegar, to cut sweetness
Dash Orange Bitters
Preparation: Combine all ingredients over ice except apple cider in mixing glass and shake vigorously. Strain over ice into a prepared mug. Top with apple cider and serve with swizzle stick.