83 of the Best American Pale Ales, Blind-Tasted and Ranked
Photos by Annie Black, Sean Doyle, Laura McKenzie
Drink
Lists
Best Pale Ale
Here's an interesting statistic for you: For more than 30 years, pale ale was the flagship beer style of the American craft brewing revolution. It's easy today to simply picture IPA as always having been the poster child that it became, but India pale ale didn't actually surpass sales of American pale ale for the first time until 2011. From roughly 1980 until that time, pale ale was the heart and soul of American craft brewing, led by genre-defining offerings from breweries such as Anchor, New Albion and of course, Sierra Nevada.
Suffice to say, things have changed in 2016 for pale ale. What was once the biggest craft beer style in America has tumbled downward as IPA surged in the opposite direction, riding a tidal wave of hop appreciation. Classic, balanced American pale ales have increasingly been seen as blase or old-fashioned by drinkers, and the highest-rated examples of the style now tend to be as heavily hopped as most IPAs. At the same time, "session IPA" has exploded, eating its way into the same segment of the market for hoppy but lower-ABV beers and blurring the style guidelines. How do you now demarcate between "hoppy APA" and "session IPA"? Even the representation of the two styles at the Great American Beer Fest was nearly identical in 2015—160 pale ales and 161 session IPAs, in the first year of session IPA being a category. The first year!
And yet, despite it all, we retain a certain fondness for good old American pale ale. How many craft beer geeks were essentially christened in their beer appreciation by shaker pints full of Sierra Nevada Pale Ale, years before we were told how wrong our glassware was? How many pints of pale ale have accompanied innumerable burgers, pizzas and nights at the bowling alley? Most drinkers probably don't think of the style as "sexy," but it's dependable. Reliable. Classic. Dignified.
Given the shrinking footprint of APA, I wondered how many we might receive when I sent out a call for another of Paste's big blind tastings. It wasn't quite the 116 we acquired for IPA, but the final tally of 83 is still pretty damn impressive, and makes it the third largest tasting of a single style we've ever done, after IPA and DIPA. Lots of great beers turned out, but there could only be one champion. So let's get to it.
---
A Note on Beer Acquisition
Like every other blind-tasting at Paste, we acquire these beers in a variety of ways. Most are sent in directly by the breweries when we send out a call for that style. Others we're able to purchase directly because they're available in Georgia. In rare cases, we do also trade for an occasional bottle, but it's impossible (and too time-consuming) to do this for all of them.
The lineup of pale ales is pretty spectacular, but yes, there are some highly rated beers that are missing. To this I simply say: Find me a more comprehensive list that isn't missing SOMETHING. The reasons for a beer not being present are often numerous, but rarely if ever is that reason because we "didn't try" to acquire it. Trust me: We tried. Some breweries don't respond to every call. Others say they're sending something in, and then the beer never arrives—which also unfortunately stops us from trading for it. Some send in beer, but it arrives too late, after the tastings have already concluded. Some outright don't like to participate in blind-tastings—and you probably shouldn't be surprised to learn that very highly rated breweries often don't like blind tastings. It's not hard to understand: The more hyped your beer, the less you have to gain and the more you have to lose when blind-tasting results arrive.
Still, I know the comments will be full of suggestions for breweries we missed, and I'll continue reaching out to all those breweries and expanding our ever-growing list of press contacts.
---
Rules and Procedure
– All entries must be labeled as "pale ale" and made in the USA. If it doesn't say "pale ale," it's not included. ABV cut-off was very difficult to determine, but the top example was 7% ABV—high, we know, but ultimately ABV wasn't too closely correlated with final score. Session IPAs are NOT considered pale ales.
– There was a limit of two entries per brewery. The beers were separated up into daily blind tastings, with several winners from each day's tasting moving into a final of all the best pale ales.
– Tasters included professional beer writers, brewery owners, professional brewmasters, beer reps, assorted journalists and one BJCP-certified taster. Awesome, Paste-branded glassware is from Spiegelau.
– Beers were judged completely blind by how enjoyable they were as individual experiences and given scores of 1-100, which were then averaged. Entries were judged by how much we enjoyed them for whatever reason. This isn't a BJCP competition, and we're not looking for the beer that fits style guidelines most clearly. A pale ale here can score highly for many reasons—because it's beautifully balanced, because it boasts great hop flavors, or because its malts are equally great. A high score simply means we want to drink more of it.
– Because I know someone will ask about freshness: We tasted beers in the order which they arrived, and refrigerated all of the finalists until they were consumed. AKA, we did our best.

---
The Field: Beers #83-51
I really believe that this pale ale group may have been the strongest we've ever fielded, in terms of representation of top-tier beers. When I look at, say, the BeerAdvocate top 100 for the style, many of those same pale ales show up here, with the exception of breweries such as Hill Farmstead that don't distribute samples for any reason.
Therefore, you'll have to take my word when I say that most of the below beers in "The Field" were really quite good. Although there were of course a few we didn't care for, we'd be happy to drink just about any of these whenever we get the chance. Most simply suffered from comparison to beers that presented some of the same characteristics in a similar way. They're presented below in alphabetical order, which means they're not ranked. I repeat: These are not ranked.
Ale Asylum Hopalicious
Appalachian Mountain Brewing Spoaty Oaty
Bell's Midwestern Pale Ale
DC Brau The Public
Double Mountain Vaporizer
Evolution Primal Pale Ale
Firestone Walker Double Barrel Ale
Flying Dog Doggie Style
Founders Pale Ale
Fremont Session Pale
Fulton Beer Co. The Ringer
Good People Pale Ale
Great Divide Denver Pale
Great Lakes Burning River
Great Raft Commotion APA
Harpoon Camp Wannamango
Heavy Seas Powder Monkey
Laurelwood Public House & Brewery Piston Pale
Maui Brewing Co. Pueo Pale Ale
New Belgium Glutiny Pale Ale
NOLA Rebirth Pale Ale
Prairie Tulsa Rugby Ale
Red Hare Brewing Co. Cotton Tail
Sam Adams Crystal Pale Ale
Service Brewing Co. Ground Pounder
Shiner Haymaker Extra Pale Ale
Spiteful Brewing Alley Time
Stone Pale Ale 2.0
Summit Extra Pale Ale
Tallgrass 8-Bit Pale Ale
Terrapin Rye Pale Ale
Uinta Pale Ale
Victory Headwaters Pale Ale
Next: Rankings! Pale ales #50-21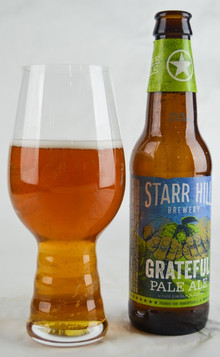 50. Starr Hill Grateful Pale Ale
City: Crozet, VA
ABV: 4.7%
IBU: 26
The verdict: Starr Hill is one of those older breweries that has made a concerted effort to modernize and update some of their offerings in recent years, and this pale ale replaced an older, English-style offering back in 2013. Toasted malt and caramel comes through a little bit more than expected, especially on the nose, followed by a red fruit-type note. Hop flavors are orange citrus and somewhat floral as well. The brewery likely doesn't think of it as a "malty" pale ale, but everything is relative in a blind taste test, and on the day of its blind tasting it stood out as featuring the malt aspect a bit more strongly than most.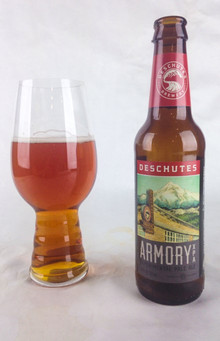 49. Deschutes Armory XPA
City: Bend, OR
ABV: 5.9%
IBU: 55
The verdict: Deschutes' "experimental pale ale" has been around as a seasonal in the past but is being added as a year-rounder by the brewery in March. Combining a mix of different hop varietals with strikingly varied characteristics, it is unsurprisingly complex in its flavors. Hop impressions are very fruit-forward, but tasting sheets disagree on what fruits those might be, with some leaning more toward classic citrus and another insisting that it reminded him of Juicy Fruit gum. A bit on the sweeter side, it also packs moderate bitterness and some toasted malt—the volume of flavor is just a bit higher on this one, and it packs a lot of character into its ABV.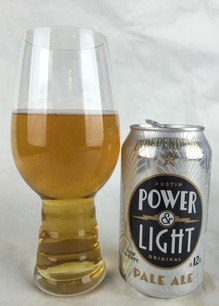 48. Independence Brewing Co. Power & Light
City: Austin, TX
ABV: 5.5%
IBU: 42
The verdict: Very light in color, or "pale as my legs in winter," according to one score sheet, Independence's pale ale is a classic offering very much in the Sierra Nevada tradition. Light of body, very easy drinking and well-balanced, its signature note is the classic hop character of Cascade, which presents in the typical grapefruit/floral but also with some lemon citrus and pine. Malt is minimal, with some light graininess complementing the fairly low-key hops. This definitely feels like a quaffer that is meant to be pounded in the sweltering Texas summer. If anything, we'd guess that the ABV was even lower than the 5.5% on the can.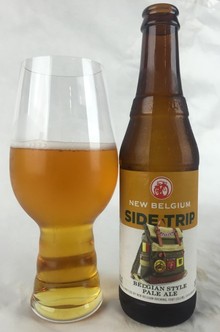 47. New Belgium Side Trip Belgian Pale Ale
City: Fort Collins, CO
ABV: 6%
IBU: Unknown
The verdict: New Belgium isn't necessarily the brewery one thinks of as associated with pale ale, but they do occasionally produce them as seasonals. This particular example is a Belgian pale ale with yeast from Brouwerij Van Den Bossche, which makes for a beer that shares some DNA between both American and Belgian offerings. There's a little bit of banana yeast fruitiness, but much more prominent is the spicy clove-like note. Hops are primarily on the herbal side, which intermingles nicely with those esters and biscuity Belgian malt, although another taster lovingly noted "fresh-cut grass" as well. It's beer that strikes a good middle ground between "hoppy saison" and "Belgian pale."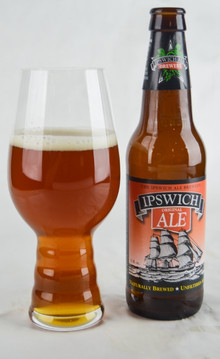 46. Ipswich Ale
City: Ipswich, MA
ABV: 5.4%
IBU: Unknown
The verdict: The fact that English-style pale ales get a bad rap is simply one of the realities of modern American craft brewing, but they remain a "brewers' beer," the type of style appreciated primarily by those who are really into the delicate, subtle interplay of hop and malt flavors. This ale from Ipswich/Mercury Brewing is a pretty classic example. From the moment you taste it, one can feel a sense of history—it literally tastes like a recipe that has some age on it. Pronounced caramel, toffee and bready malt are balanced with floral and piney hops and a black tea-like flavor that one occasionally finds in these EPAs—very pretty, deep coloration as well, probably one of the darkest pale ales in the entire tasting. There's a fair amount to discover, but it's not in-your-face with its flavors, either. This is no doubt a beer that many New Englanders were sessioning long before "session" became a bit of marketing babble.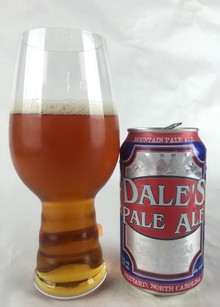 45. Oskar Blues Dale's Pale Ale
City: Lyons, CO
ABV: 6.5%
IBU: 65
The verdict: Everyone knows that Dale's is a classic of this genre, and one that has been responsible for the craft beer conversions of lord only knows how many Coloradans over the years—even if its statistics seem to clearly make that case that this is an IPA and not a "pale ale." In a blind tasting setting, it feels like an old-school recipe—plenty of balancing malt and caramel/toffee flavors despite the hop bill, and hop flavors that zero in on grapefruit and pine in particular. They aren't aromatics or flavors that jump out of the glass at you when comparing it to a blind lineup of pale ales in 2016, but it definitely earns points for balance and composition—unsurprising, given that Oskar Blues has no doubt been zeroing in on the perfect Dale's recipe for years now. After the reveal, we were actually quite impressed with how well it hid that 6.5% ABV. What else can you say? It remains a beloved beer, and a critically important one to the history of pale ale and canned American craft brews.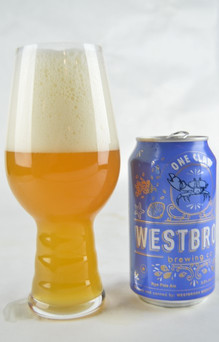 44. Westbrook One Claw Rye Pale Ale
City: Mount Pleasant, SC
ABV: 6%
IBU: Unknown
The verdict: This is a beer we've adored in the past, but it didn't come through quite as cleanly as usual in the context of the tasting. Regardless, One Claw is definitely a hop-forward pale ale, with aromatics that are big on citrus, with a piercing lemon/orange note. The portion of malted rye comes forward more on the palate, presenting a uniquely grainy/spicy malt flavor that also lends dryness. This is a dry, moderately bitter pale, which boosts sessionability. It could probably pass for "session IPA," except for the fact that the ABV is too high to get away with that label. Still a solid pale ale from an ever-solid brewery in Westbrook.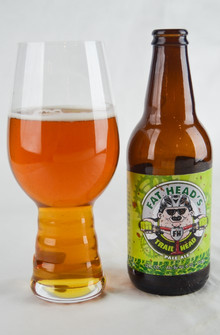 43. Fat Head's Trail Head
City: North Olmsted, OH
ABV: 6.3%
IBU: 55
The verdict: This pale ale from Fat Head's is unabashedly a hop delivery vehicle first and foremost, with a volume of hop flavor and aroma that would surpass many IPAs—no doubt a factor in its popularity and high ratings online. There's a lot going on in the nose: Intensely dank and resinous, cannabis-like and buffered by grapefruit citrus and cut grass, it's definitely "green" in its aromatics. Bitterness is definitely high for the style, and it stays fairly dry, although a little bit of juicier citric sweetness does poke through. In its blind-tasting, it proved somewhat divisive, with some tasters falling head-over-heels for the intensity of its aromatics and others wishing for more balance or subtlety in terms of delivery. For lovers of over-the-top hop rates, though, Trail Head is a pale ale worth hunting down.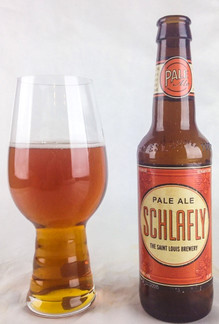 42. Schlafly Pale Ale
City: St. Louis, MO
ABV: 4.4%
IBU: 25
The verdict: Schlafly Pale Ale is one of the definitive examples of English-style pale ale in the Midwest, and an important beer in the history of the region—probably the ale that won many converts away from Budweiser in early 2000s St. Louis and laid the foundation for that city's brewing renaissance. Grainy and lightly toasty in flavor, it's balanced with floral and subtly herbal hops, none of which are too overt. It's clearly a perfectly dialed in beer that is the exact expression of what the brewery is going for, and the only negatives of any kind in the notes of the tasters are unanimously that its subtleties are simply harder to pick up when placed next to a lineup of bigger, brasher examples. This style of beer has a tougher time in blind tastings, but Schlafly Pale Ale still holds up and acquits itself well, all these years later.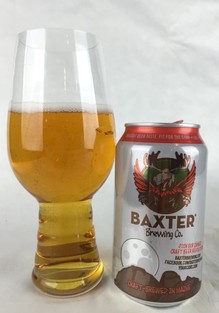 41. Baxter Brewing Pamola Xtra Pale Ale
City: Lewiston, ME
ABV: 4.9%
IBU: 27.5
The verdict: Sometimes you just want a very light, easy-drinking, simplistic, crowd-pleasing pale ale, and Baxter Brewing's Pamola fits that description exactly. Clean and subtle, light in color and with a low volume of flavor but no flaws, one might almost think it was a hoppier-than typical lager. Bitterness is quote low, making room for gentle, citrusy hops and light, crackery malt in perfect harmony with one another. This is honestly not a pale ale that is likely to come off as "memorable," and there certainly aren't going to be beer geeks chasing trucks to find it, but Pamola would be a spectacular companion on a fishing or camping trip in its native Maine—which is presumably just what Baxter intended. If so, it's quite well executed.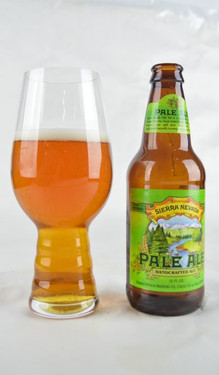 40. Sierra Nevada Pale Ale
City: Chico, CA
ABV: 5.6%
IBU: 38
The verdict: The beer, the myth, the legend, and the pale ale to which all other American pale ales are compared. It seems almost fitting that SNPA ends up right in the middle of the rankings, a testament to both the fact that it's still a quality beer and the reality that the craft brewing industry has evolved (and improved) so much in the last few decades. Do we even need to describe the flavors? Light caramel and toasty malt is supported by light (by today's standards) grapefruit and floral hop flavors. It's a touch sweeter and fuller of body than some of the other modern pale ales on the table, perhaps reflecting the way that the style has migrated a bit more toward the session IPA mold. The beer style, obviously, is unmistakable. There's no way you could take a sip of this and come to any conclusion other than "this is an American pale ale."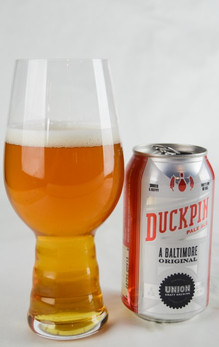 39. Union Duckpin Pale Ale
City: Baltimore, MD
ABV: 5.5%
IBU: 55
The verdict: Union's single pale ale certainly doesn't have the hype of their Double Duckpin DIPA, but it's a solid beer in its own right. It's funky-fruity on the nose, with a tropical character that is hard to pin down … it made a lot more sense once I read afterward that the hop bill is combining both West Coast and and New Zealand hop varietals—aha! On the palate, it's pretty well-balanced between bready malt and predominantly citric hops—a classic pale ale with an x-factor twist working passively in the background that makes it just a touch more exotic. It's a discerning pale ale for all of the Baltimore faithful.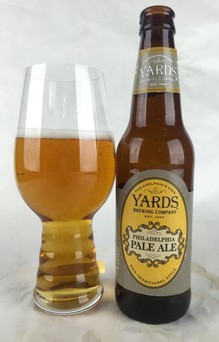 38. Yards Philly Pale Ale
City: Philadelphia, PA
ABV: 4.6%
IBU: 37
The verdict: This unassuming, old-school pale ale out of Philadelphia did quite well in our previous blind tasting of 90 'session' beers under 5% ABV last summer, so it was no surprise to see it put in another strong showing here. You might call it on the simplistic side, but in the best way possible: A very light, unobtrusive malt body is the canvas for some wonderfully juicy, zesty orange hop flavors. It's the type of humble, below-the-radar pale ale that is all too often overlooked by the beer geek segment in 2016, but I imagine that if you were to pair it alongside, say, a citrus-brushed salmon steak, it would be divine.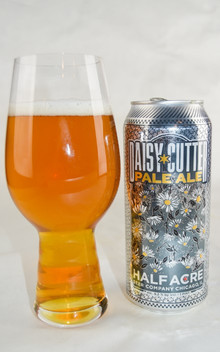 37. Half Acre Daisy Cutter
City: Chicago, IL
ABV: 5.2%
IBU: 60
The verdict: Daisy Cutter might well be considered the craft beer flagship of Chicago, or perhaps it's safe to say it inherited that title on the day that Goose Island was sold to Anheuser. Regardless, Daisy Cutter is the iconic Chicago pale ale, although there are a few contenders moving up the pack (more on that soon enough). An IPA in everything but ABV, Daisy Cutter is light of body and intensely hoppy. Always known as a "dank pale," it's strong with resinous, sticky, green hop flavors, musty notes and grassiness and citrus on the back end, with just a ghost of crackery malt that doesn't come close to matching the hops. I can tell you with some degree of certainty that it's a great complement to a bratwurst and a White Sox game.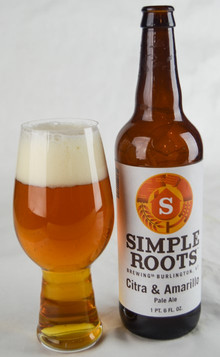 36. Simple Roots Citra & Amarillo
City: Burlington, VT
ABV: 5.1%
IBU: Unknown
The verdict: That's the actual name, just "Citra & Amarillo," but it's a statement of principles we can get behind. Just about everyone enjoyed the hop character of this beer, which has both a tart, grapefruit citrus and more round, sweet tropical characteristics that make it seem very "ripe." Simultaneously, there's also no shortage of malt here, with crystal malt sweetness that is lent depth from the sweeter, fruitier side of the hops. It tastes quite a lot larger than its 5.1% ABV, which was a surprising aspect of the reveal—as one taster put it in his notes, "it's like a miniaturized DIPA." There are interesting flavors packed into this frame for sure.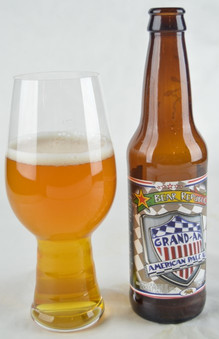 35. Bear Republic Grand-Am
City: Healdsburg, CA
ABV: 6%
IBU: 50
The verdict: There's nothing in this pale ale that one would call unique—it's just executed really, really well. "Classic pale ale" appears on multiple tasters' sheets for this burnished orange-colored beauty from Bear Republic, but it's a better version than most of a classic formula. Light, bready malt flavors open up on the palate, followed by distinctly orange, juicy hops and light sweetness, with floral aromatics. There are a lot of pale ales out there trying for this same sort of profile, but there's always room for another one when it's done well. It tastes to us like a beer for all seasons.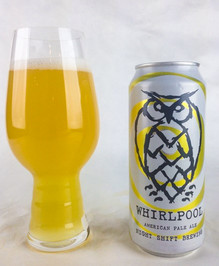 34. Night Shift Whirlpool
City: Everett, MA
ABV: 4.5%
IBU: Unknown
The verdict: This might be the most distinct and unusual-looking pale ale that got poured in this entire tasting, with a turbid, opaque yellow appearance that makes it look like a glass of canned pineapple juice. There's some very nice, appealing stone fruit and tropical aromatics on the nose—pretty much exactly what you would subconsciously expect from the coloration—which are reined in a bit more on the palate. There's a slight disconnect between appearance and how light of body and flavor this pale ale actually is—it's not a flavor bomb, but instead a calculated, surprisingly subtle sipper with great aromatics. It's very light on bitterness, juicy and easy drinking, and I expect you could call it a session IPA and no one would argue the point.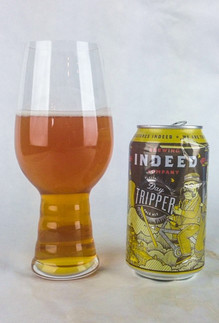 33. Indeed Brewing Co. Day Tripper Pale Ale
City: Minneapolis, MN
ABV: 5.4%
IBU: 45
The verdict: A combination of hop varietals with significantly different characters (Summit, Cascade, Willamette, Columbus) provide an intriguing complexity in this Minneapolis pale ale, which sticks to a fairly basic malt backbone as its canvas. Bitter up front before yielding just a bit of sweetness, it's interesting to pick out all the hop flavors. Lemon/grapefruit citrus zest and pith are present, as is a more herbal, spicy note that seems like the Great Northwest. It's very clean and easy to drink, with moderate (but manageable) bitterness that is palate-cleansing. This would probably be a great pale ale with just about any kind of gastropub entree, and in the end, isn't that what pale ale is all about?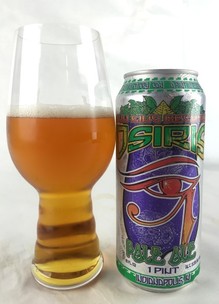 32. Sun King Osiris
City: Indianapolis, IN
ABV: 5.6%
IBU: 50
The verdict: Another classic-style American pale ale, and a particularly refreshing and easy-drinking one that is quite popular in its native Indiana. Hop-forward and light gold in color, with a slightly thin body and light caramel malt backbone that emphasizes drinkability, it's also not totally over the top on the hops, which is appreciated in a lighter pale. Hop flavors are a lovely blend of orange and lemon citrus with supporting pine and wildflower aromatics. Light, crisp, dry and quaffable, with no off-flavors—in other words, the perfect beer for a 16 oz can. Which makes sense, because Sun King does love its cans.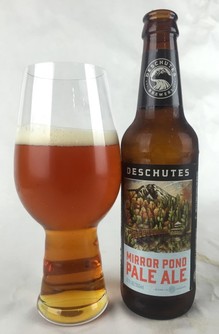 31. Deschutes Mirror Pond Pale Ale
City: Bend, OR
ABV: 5.0%
IBU: 40
The verdict: This is, to us, the most classic Deschutes pale ale, and the most iconic in their regular lineup after the famed Black Butte. The Northwest answer to Sierra Nevada Pale Ale is a little bit less hop-forward but features beautifully complex malt flavors in addition to the grapefruit/floral combo of Cascade. There's a wonderfully bready, biscuity quality to the malt, at a volume that is perfectly in sync with the hop rate. A little bit of unexpected, peppery spice and just a touch of deeper toffee maltiness almost give a more English impression, as if this beer was a synthesis of American and English pale ale traditions. It's simply a classic of the region.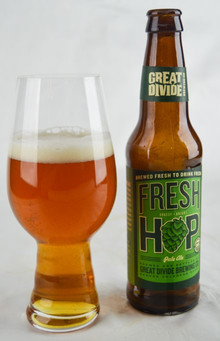 30. Great Divide Fresh Hop Pale Ale
City: Denver, CO
ABV: 6.1%
IBU: 55
The verdict: Given that this is a harvest beer, it was impossible to get it at peak freshness for a February pale ale tasting, but we weren't about to leave it off the list when we saw it on the store shelf. And rightfully so, because it actually held up quite well. It's always been a beer that boasts fascinating, unusual hop flavors each year, much less "citrus and fruit," and much more grassy, spicy and herbal, with complex and exotic notes that remind one of thyme or sage—"dry and spicy, with a nice grassy bite," wrote one taster. Balanced by toasty malt that almost seems English in character, it definitely stands out in a group of pale ales that are more about bright fruit flavors. A fascinating outlier.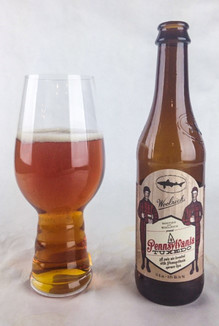 29. Dogfish Head Pennsylvania Tuxedo
City: Milton, DE
ABV: 6.5%
IBU: 50
The verdict: There's absolutely no way to miss that the special ingredient of Dogfish Head's unusual pale ale is something pine or spruce-related—as it turns out, that secret ingredient is Pennsylvania spruce tips. They perfume the beer with a massive, intensely resinous pine sap aroma that verges on "car freshener" but it still oddly refreshing. The flavor is spicy, green, piney but also has a ginger or horseradish sort of spice to it as well. It might be a difficult beer to down an imperial pint of, but it's also more drinkable than one might expect during the first sip. The spruce verges on being too much, but in the end, we can't help but admit that we like the unique flavors it creates.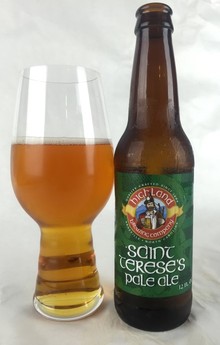 28. Highland St. Terese's Pale Ale
City: Asheville, NC
ABV: 5.2%
IBU: 24
The verdict: This is a good example of one of those beers that was well-like by absolutely everyone at the table during its blind tasting … and yet, I don't believe there was a single moment of conversation about it, because it got generally but not specifically high marks. That usually says to us that a beer is unassuming, in a subtle, professional, understated way, and those are all excellent descriptors for Highland's year-round pale ale. Light grapefruit-like hoppiness is its defining characteristic, balanced by slightly doughy malt. It's a very clean pale ale—not watery, but also not bombastic in presentation. It's a dark horse that we'll be less likely to overlook in the future.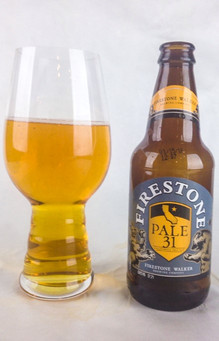 27. Firestone Walker Pale 31
City: Paso Robles, CA
ABV: 4.9%
IBU: 38
The verdict: This seems like a good example of a great, classic pale ale that has probably seen its share of the market dip when it comes to the hops arms race—including Firestone Walker's own delicious session IPA, Easy Jack. Pale 31, though, remains excellent stuff. Very well balanced, it features a delicate interplay between citrusy (grapefruit, some orange) hops and dry, biscuity malt. Leaning dry and keeping bitterness on the lower side, it's very light of body, crisp and incredibly refreshing. It's the most balanced and universally approachable of all the hoppy Firestone Walker beers.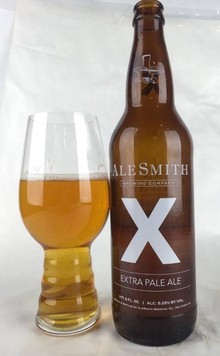 26. Alesmith X-PA
City: San Diego, CA
ABV: 5.25%
IBU: 35
The verdict: Alesmith absolutely knows hops, so it's no surprise that the two pale ales they sent in both performed very well. Of the two, Alesmith X is the drinkability-focused entry—it's like every aspect of it is amplified to make it as quenching and refreshing an experience as pale ales can possibly be. I'm beginning to sound like a broken record, but orangey citrus and pine are the key players here, moderate in intensity and well-balanced by lightly doughy, grainy malt. It's the rare Alesmith 22 oz bottle that does not seem intended for sharing—that's a serving size of X-PA.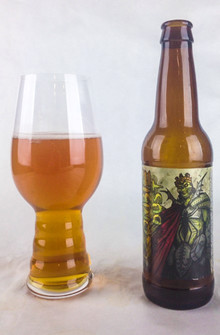 25. Three Floyds Zombie Dust
City: Munster, IN
ABV: 6.2%
IBU: 60
The verdict: And this, folks, is why we conduct the tastings blind. If you're a beer geek, then you know about Zombie Dust, the pale ale currently ranked #1 in the world for the style on both BeerAdvocate and Ratebeer. And you know what? It's a very tasty beer, but it didn't make the finals of our favorite pale ales in the context of a blind tasting. In fact, we ended up significantly more impressed with a different pale ale from Three Floyds. If anything, though, the thing that impresses about Zombie Dust specifically isn't over-the-top hop flavors but subtle ones. Despite a reputation as a complete hop bomb, we actually found it appreciably nuanced, with dank, resinous, green hop flavors and tons of both citrus (grapefruit, tangerine) and tropical fruit (mango?) character atop minimal malt. Despite the high IBU and ABV, the bitterness is perceived only moderately, making for a "pale ale" (in name) that is also surprisingly sessionable and easy to enjoy. We know this ranking will probably inspire reams of criticism in the comments, to which we can only reply: It's a great pale ale, but not the best. Conduct your own blind tasting, divorced from hype, and you might be surprised by the results.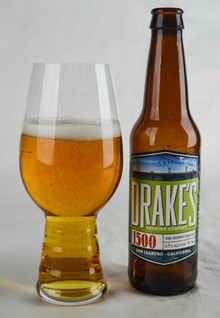 24. Drake's 1500 Dry-Hopped American Pale Ale
City: San Leandro, CA
ABV: 5.5%
IBU: 48
The verdict: This classic West Coast pale ale is what a lot of Californians would think of when they think of pale ale, but it's never quite gotten the same national recognition as say, Sierra Nevada given that it came along much later. Still, those two beers share a lot of DNA—one might almost think of 1500 as a logical next step in the genealogical tables from SNPA. It's a clean, hop-forward brew with an emphasis on expressive, dank aromatics and pine needles, which then fades gently into citrus. Malt isn't particularly notable, and bitterness is moderate, while still retaining a decent level of drinkability. It definitely feels like a beer that came out of a legal weed state, though.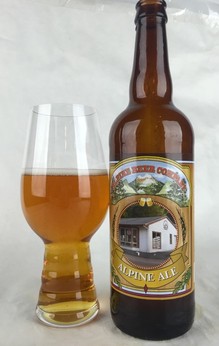 23. Alpine Ale
City: Alpine, CA
ABV: 5.5%
IBU: 32
The verdict: Alpine inconsistently refers to this one as an "extra pale" ale, but it's actually got more malt influence than most. Burnt orange in hue, it packs moderate caramel malt character and a bit more corresponding sweetness, chased by light, fairly unobtrusive orange citrus from the hops. It's the kind of old-school pale ale that reminds us that this style was often a bit fuller in body than it is today, with more malt complexity and less single-minded hop obsession. It was greatly enjoyed by the blind-tasters who prefer a bit of malt in this style—one tasting sheet actually reads "This is what I think of as 'pale ale.'" Alpine's namesake does a good job of representing the pale ale rearguard and shows plenty of character.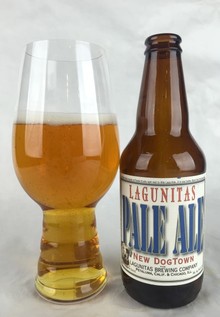 22. Lagunitas New Dogtown Pale Ale
City: Petaluma, CA
ABV: 6.2%
IBU: 62
The verdict: Lagunitas has the stones to call this one a "big and malty pale ale," but it's really pushing IPA territory, not that there's anything wrong with that. Citrusy hops are very big on the nose, with lemon and sweet mandarin orange. It's not completely unbalanced on the palate, as repeated sips also do unveil some nice, toasty malt. The IBUs definitely do show up on this one, though, as it's fairly bracing for a pale ale. New Dogtown is slightly aggressive, in an enjoyable way—it might actually be more notably "hoppy" than the classic Lagunitas IPA, now that we're thinking about it. This is the sort of solid, year-round pale ale that we haven't sampled nearly often enough because of the national availability of the same brewery's more iconic IPA, but the one you prefer will simply be based on which flavor profile is your favorite.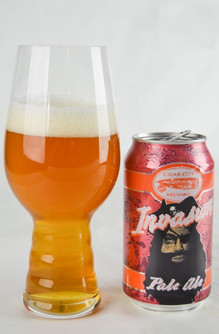 21. Cigar City Invasion Pale Ale
City: Tampa, FL
ABV: 5%
IBU: 36
The verdict: Just barely missing out on the finals is Cigar City's year-round pale ale, a juicy and sessionable brew with unmistakable hoppiness. The nose of this sediment-laden pale ale is very nice indeed, with a complex mix of citrus and tropical fruit—lemon, mango and pineapple, all at once. The hop flavors are supported by very light caramel maltiness, just enough to let you know it's there, but it's still pushing vaguely into session IPA territory as a whole. Mild residual sweetness helps the fruit flavors pop, but a lot of the praise for this one in the score sheets comes as a result of the aromatics. Appreciably complex for sure.

Next: The finals! The top 20 best American pale ales
The Top 20 American Pale Ales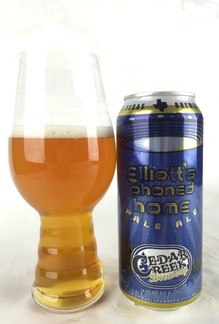 20. Cedar Creek Elliott's Phoned Home Pale Ale
City: Kemp, TX
ABV: 5.1%
IBU: 37
The verdict: Cedar Creek's offering was one of the more unique or unusual to make the finals, and also one of the maltier finalists. The malt really shines on the nose in an unexpected way, in a combination of cereal graininess and browned toast. On the palate, the hops open up, and it hits you with some juicy citrus and even dried fruit flavors—what one taster's score sheet described as "dried golden raisins"—in addition to richer, darker maltiness than most of the other beers on the table. Seeing as the highest tiers of this pale ale tasting eventually skewed fairly light and hop-heavy, it says a lot that this one was able to earn a spot in the finals largely through malt complexity.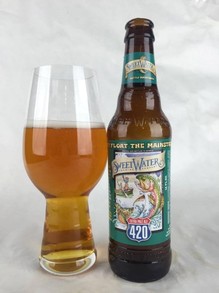 19. SweetWater 420 Extra Pale Ale
City: Atlanta, GA
ABV: 5.4%
IBU: 50
The verdict: Atlanta's own flagship pale ale has been SweetWater's most popular beer ever since its conception in 1997, and it's not too hard to see why this extra pale ale still has so many fans all those years later. Fairly balanced but ultimately hop-forward, 420 leads off with pine and fresh, resiny hops before fading into orange and grapefruit notes. It doesn't totally abandon the malt side of the equation either, with mild, bready flavors and mid-strength caramel as well, while staying dry and quaffable. It's certainly not too far off from being the Southeast's answer to SNPA, and perhaps that's what helped it grow into the staple it became in the area. It's definitely the most balanced of SweetWater's hoppy offerings.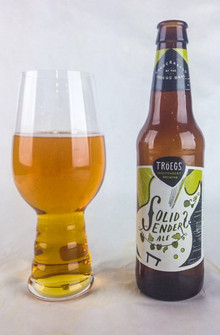 18. Troegs Solid Sender Ale
City: Hershey, PA
ABV: 5.2%
IBU: 45
The verdict: Solid Sender feels like a beer that was designed to riff on—and then diverge from—the classic, Sierra Nevada-inspired American pale ale. There's no shortage of nicely toasted, biscuity malt a slightly fuller body, backed up by grapefruit and floral hops—but then, what's this? Hints of tropical fruit? Melon? Papaya? At exactly the moment you think you know what's going on, that's when it diverges in a really pleasant way. It's simultaneously old school and new school, a beautiful little synthesis between some of the traditional American pale ale notes that also acknowledges a few of the trends that have become popular more recently. This is a really nicely conceived and executed pale ale that Troegs dreamt up.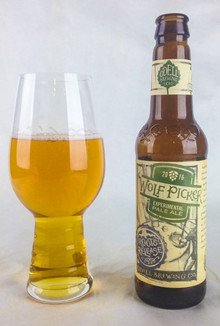 17. Odell Wolf Picker
City: Fort Collins, CO
ABV: 5.5%
IBU: 41
The verdict: It has become common to glance at a pale ale or IPA label and see phrases like "experimental hops," but what that actually means in practice is almost impossible to say. Uncategorized, new hop varietals can go in absolutely any flavor direction and potentially feature chemical compounds we've simply never tasted in the past. This can make experimental hop pale ales like Odell's Wolf Picker a little harder to judge—it's all too easy for novelty-starved beer geeks to simply equate "new/unexpected" with "good." However, we feel pretty confident in stating this one: Wolf Picker is an awesome, unusual pale ale for the adventurous drinker. It hits you with an odd combination of seemingly disparate elements in the aroma: big tropical fruit (pineapple, passionfruit) but also strong herbal and grassy notes as well. The fruit flavors are very juicy—almost syrupy—and there were some tasters who thought, in its first blind tasting, that this might be a beer with actual fruit added, 'ala Grapefruit Sculpin. The fact that this degree is fruitiness is derived solely from the hops is something quite exotic indeed.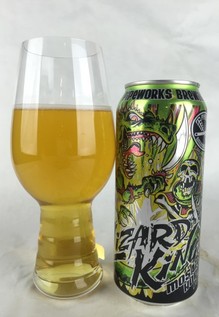 16. Pipeworks Lizard King
City: Chicago, IL
ABV: 6%
IBU: Unknown
The verdict: Pipeworks is an ultra-American brewery, and one that we're very glad to finally add to our blind tastings … and Lizard King is an ultra-American pale ale. It is, in short, essentially the pale ale that you would design if you were specifically trying to create something that would rocket to the top of the style rankings on Ratebeer or Untapped in 2016, and a perfect example of how much different "pale ale" is today than it was, say, 10 years ago. It was also divisive among tasters—those who liked it gave it extremely high scores, while others found its single-minded hoppiness off-putting. We should note that there is a ghost of bready malt in there, but Lizard King is unabashedly a hop showcase for Mosaic in particular, which delivers huge waves of juicy tropical fruit (especially pineapple) and concentrated citrus. If really ripe fruit is your flavor preference, then Lizard King is bucket list beer.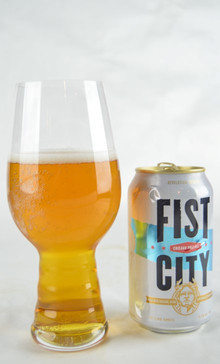 15. Revolution Fist City
City: Chicago, IL
ABV: 5.5%
IBU: 40
The verdict: Challenging for the title of "Chicago's pale ale" is Revolution's Fist City, a hop-forward sipper that has gained a lot of fans since 2014. With a complex hop bill full of "Cs" (Citra, Crystal, Chinook, Cascade, Centennial), it's bright with lemon-like citrus on the nose, but in a sweeter, more candy-like way than some of the others on the table. "Sweetly hoppy," agrees one taster's sheet from the finals, with a citrus zest and juicy character that also evokes a little bit more exotic fruitiness—cantaloupe? There's not a ton of malt character to note beyond some light breadiness, but sometimes that clean, juicy citrus is really all you need. If this isn't already available at all of the city's major sports stadiums, it's a glaring oversight.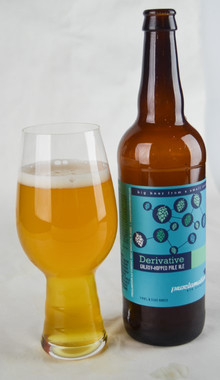 14. Proclamation Ale Company Derivative
City: West Kingston, RI
ABV: 6%
IBU: Unknown
The verdict: You know, it was about time we got some Rhode Island representation in these tastings. Derivative is Proclamation's riff on the concept that pale ale is "played out," but that damnit, they're going to "throw a ton of sexy, nouveau hops" in it and soldier on anyway—and the results work out quite well. They make Citra and Mosaic versions of Derivative, but this is the Galaxy edition. That makes it sound like a single-hop beer, but the description says it also contains Amarillo and Citra, so shrug, who knows? With all those hype hops in play, it's unsurprisingly sweet, tropical and white winey on the nose, with a candy-like fruitiness that reminded one taster of a pineapple Lifesaver. It also packs substantial bitterness, however, which stops the residual sugar from running away with things. As it warms, stone fruit flavors also emerge, making for a heady, delicious, complex pale ale. Or as one taster's score sheet observes, "There's just a lot going on in this one."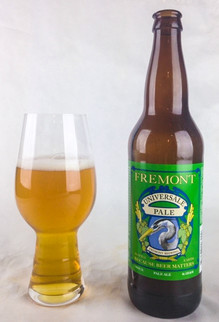 13. Fremont UniversAle Pale
City: Seattle, WA
ABV: 5.6%
IBU: 30
The verdict: You've gotta love when the flavors of a beer really seem to reflect the terroir of its point of origin, and that's what you get in Fremont's UniversAle. It just tastes like something out of the Pacific Northwest, with complex floral, grassy, piney and woodsy hoppiness that is expertly balanced by doughy, bready malt. Slightly honeyed sweetness and biscuit flavors are the counterbalance to so much West Coast hop goodness in a beer that feels like one of the best possible renditions of an old-school Northwest pale. The complex spice of pine reminds one of a walk through the forest early on a damp morning. This is just an artfully balanced pale ale, and pretty much what we've come to expect from Fremont.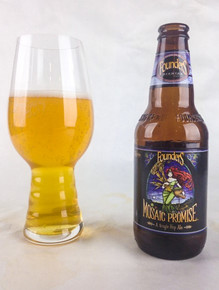 12. Founders Mosaic Promise
City: Grand Rapids, MI
ABV: 5.5%
IBU: 50
The verdict: Single-hop Mosaic beers were certainly a running theme of this particular tasting, and this one from Founders is a brilliant example of how complex this one varietal can be—and also why it's become such a sensation. The aromatics absolutely explode out of the glass on Mosaic Promise, a veritable cornucopia of floral perfume and tropical fruit. Individual hop flavors of orange, melon and grapefruit are backed with just a tiny bit of balancing graininess, but honestly, who are we kidding? You're drinking this one because you can't get enough hops into your system. It also features significantly more residual sweetness than a few of the other, drier tropical fruit APAs, and this seems like the way to go, thanks to the way that it makes those fruit flavors come alive—you can practically imagine the juice dribbling down your chin. This is probably the kind of crowd-pleasing pale ale that could instantly convert someone who had a Sierra Nevada 10 years ago and decided that hops simply weren't for them.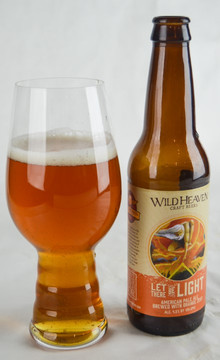 11. Wild Heaven Let There Be Light
City: Avondale Estates, GA
ABV: 4.7%
IBU: 30
The verdict: This one was a legitimate shock for us. We're close with the Wild Heaven crew (the brewery is only a few hundred yards away), but if we're being honest, the brewery's pale ale, Let There Be Light, has never been a go-to of Paste staffers. What we didn't know was that the recipe had recently received a tweak, and the resulting beer is something all new and distinct from the Let There Be Light we've sampled in the past. Brewed with sweet orange peel to complement and amplify the citrusy hop character, the newer version of the beer is much juicier and seems to project significantly more residual sugar, which pairs beautifully the doughy malt base—itself amplified by a portion of malted wheat in the mash. All in all, it's still very drinkable, but a more rounded, crowd-pleasing and decadent beer than it was. Unfortunately, it may be retired soon, so get this one while you still can.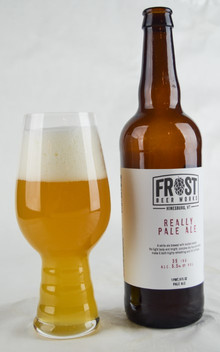 10. Frost Beer Works Really Pale Ale
City: Hinesburg, VT
ABV: 5.5%
IBU: 35
The verdict: This unique beer seems to be a crossover of two or more styles, an unusual nexus between American pale ale, American wheat ale and Belgian wit—but the brewers call it a pale ale, and thus we will as well. The significant portion of wheat malt is pretty obvious both in the doughy, bready flavors it contributes and in the beer's appearance: Very light, opaquely cloudy and hefeweizen-like. It boasts a fantastic nose, though, of super juicy, sweet tangerine that pierces the ranks of "standard" citrus flavors we've experienced so many times on the table. It's also very soft on the palate, perhaps because of the wheat, with no real bitterness to speak of, especially in comparison with the other beers. One might hope that the wheat would deliver just a bit more body or a creamier mouthfeel, but what this one boils down to is a ridiculously, dangerously drinkable citrus bomb with nice supporting wheat malt flavors. It's like the beer equivalent an English muffin with orange marmalade.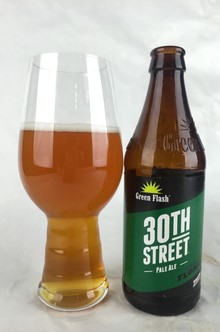 9. Green Flash 30th Street Pale Ale
City: San Diego, CA
ABV: 6.0%
IBU: 45
The verdict: The best thing about conducting this particular set of blind tastings was the excuse it gave us to go back and taste year-round beers from some of our favorite breweries that we've always overlooked. And really, how easy is it to overlook a pale ale from Green Flash, when their portfolio is full to the gills with classic IPAs, DIPAs, Belgian IPAs and more? So here's an official admission of guilt: We were wrong, and 30th Street Pale Ale is one of the best hoppy beers we've ever had from Green Flash. In execution it's a bit similar to the Fremont UniversAle above, with fresh, spicy, resinous green hops as the foundation, followed by lemon/orange citrus. There's also a bit of light caramel, but not enough to obscure that it's "an IPA on any other street," as the brewery put it. From different score sheets: "Big, sticky green hops." "Sweet orange and grassy." "Citrus, juicy, solid." This is one classic pale ale that we won't be overlooking again.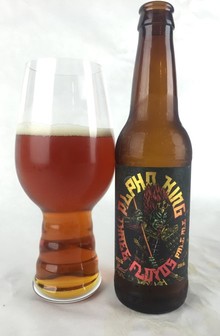 8. Three Floyds Alpha King
City: Munster, IN
ABV: 6.66%
IBU: 68
The verdict: Here's a sentence I never thought I'd write: Three Floyds had the best malt-forward beer of the pale ale final. Weird but true—as was a theme of this tasting, our favorite discoveries were older beers that we hadn't tasted for a while. And it's not as if there aren't plenty of hops in Alpha King (there are), but when you put it up against the modern breed of pale ale, it's the great malt character that really pops. It's a beer with a volume of flavor that matches and perhaps exceeds its higher ABV, which caused one taster to call it a "little DIPA." Multifaceted caramel flavors are a signature, as the darker shade in the glass would imply. Hops present with a classic blend of pine, pithy orange and more herbal/grassy notes, in nice balance with the malt. It's very much in the style of what we've come to think of as a classic American pale ale—just a bit bigger and bolder. We know that Zombie Dust is the expected finalist, but Alpha King is the more indispensable pale ale.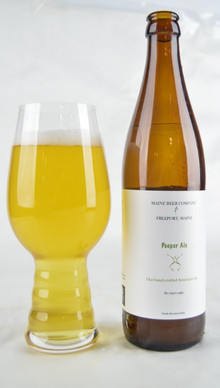 7. Maine Beer Co. Peeper
City: Freeport, ME
ABV: 5.5%
IBU: Unknown
The verdict: Well, it wouldn't be one of our hoppy blind tastings if Maine Beer Co. didn't ride in, guns blazing, as has become tradition. The first of two MBC offerings is Peeper, the brewery's first-ever beer and original flagship. That makes sense to us—one great, hop-forward pale ale as the patriarch to a whole family of great hoppy beers. In presentation, Peeper is light and ethereal in all ways—very light, luminous straw yellow color, and very light in both body and bitterness. It actually seems quite a bit lighter than 5.5% ABV—we probably would have guessed the low 4's. Hop flavors are also more subtle, or perhaps refined is a better word, than in some of their bigger hop bombs, with pronounced floral, grapefruit, lemon and piney notes, and a kiss of residual sweetness. It couldn't possibly drink any easier. Anyone who thinks they "don't like anything hoppy" should really try this beer, if they can.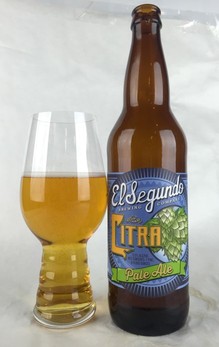 6. El Segundo Citra Pale Ale
City: El Segundo, CA
ABV: 5.5%
IBU: 57
The verdict: El Segundo's Citra-featuring pale ale feels like one of the entries that toes the "session IPA vs. APA" line, and does it well. It's interesting how differently Citra can present in terms of aroma and flavor, even in an all-Citra beer, but here it's really the namesake that leaps from the glass: Pure citrus fruit, with a clean, bright lemon note first and foremost. It's on the drier side, but with a tangy, almost imperceptibly tart impression that gives the beer an incredibly refreshing, shandy-like quality. Bitterness is light but firm, with very little malt. If it was available in cans, this would be supreme beach beer for certain, but it would probably do just as well with a big platter of fresh seafood.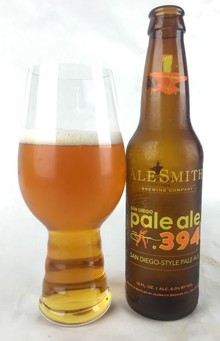 5. Alesmith San Diego Pale Ale .394
City: San Diego, CA
ABV: 6%
IBU: 26
The verdict: Tony Gwynn's namesake brew is a lovely West Coast pale ale with beautifully bright hoppiness, and one that blew tasters away in its initial blind heat to easily secure a spot in the final. We had no idea that .394 would feature such a great nose in particular, bursting with citrus and unique tropical and stone fruit (apricot!) characteristics. It's an off-dry pale ale with just a bit of sweetness and not a ton of malt to speak of, while also keeping bitterness moderate. We'd say that it doesn't seem like it would be 6% ABV, but the volume of flavor is certainly high enough for that to be understandable. Regardless, though, it doesn't get too carried away in any one direction—our description makes it sound like a hop bomb, but there's nothing about those fresh, juicy flavors that seems in any way artificial or added after the fact. It's just a fresh, fruity pale that is as effortlessly graceful as a young Gwynn was in his day.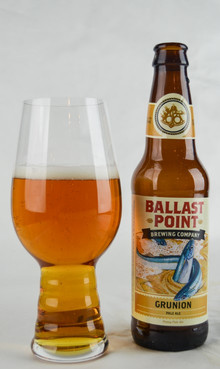 4. Ballast Point Grunion
City: San Diego, CA
ABV: 5.5%
IBU: 35
The verdict: This is yet another one of those cases where we can't believe that we haven't been drinking this beer for years. I mean really—how much Sculpin and Grapefruit Sculpin have we consumed? It's easy to think you know a brewery like Ballast Point, based on that pedigree, but you'd be wrong. Grunion, the smaller brother, actually has more in common with Grapefruit Sculpin than it does with the brewery's regular IPA, in the sense that it's a rich, hugely tropical, exceedingly flavorful beer that punches far above its weight class. Aromatics are big on juicy tropical fruit (pineapple, mango) and grapefruit citrus, with just a wisp of accompanying malt. This is much more approachable beer than the drier, more pithy citrus of Sculpin, and it was rather shocking for us to realize just how flavorful it really was. It's certainly a dream beer for lovers of tropically fruity hops.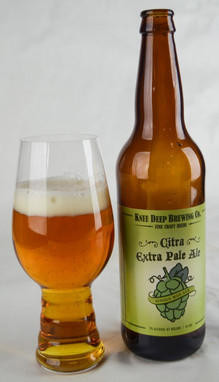 3. Knee Deep Citra Extra Pale Ale
City: Auburn, CA
ABV: 7%
IBU: 45
The verdict: One questions whether a 7% ABV beer can really be a "pale ale," but at least the 45 IBUs are more in line with expectations. Of course, it's no surprise to see it come from Knee Deep—burly, hoppy beers are their calling card, as they ably demonstrated in our 115 DIPA blind tasting. This one is a citrus bomb in particular, with a sweet orange nose that is mentioned over and over again on every tasting sheet: "super citrus aromatics." "Fresh squeezed orange juice." Etc. There is a bit more going on as well, though—some more exotic tropical character plays out behind the orange, with maybe a bit of slightly tart passionfruit, and there is some balancing malt as well, with flavors that trend toward fresh bread. You're undoubtedly going to be reeled in by that huge initial hit of juicy citrus, but you'll stay for the complexities that slowly unfold as the beer warms up.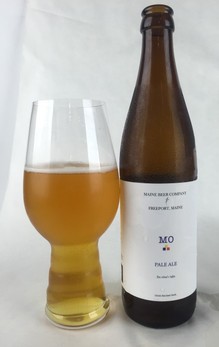 2. Maine Beer Co. MO
City: Freeport, ME
ABV: 6%
IBU: Unknown
The verdict: Whoever formulates hop-forward beer recipes at Maine Beer Co. just knows how to push our buttons, but we're glad to at least note that beer geeks everywhere seem to agree with us. MO is the slightly bigger brother of Peeper, and it's also the more assertive and unforgettable beer by the same margin. A first whiff just hits you with a dank force field of fresh, green, resinous hoppiness—that purity a homebrewer will recognize from sticking one's nose into a bag of hop pellets. It perfumes the air with pine and bright, sparkling citrus—pink grapefruit and orange, and maybe some stone fruit as well, atop a minimal body of crackery malt. Like many of our favorites, it's off-dry but not genuinely sweet—just enough to enhance the hop-derived fruit flavors and lend them a greater zeal. It ends with the immaculately clean crispness we've come to expect from MBC. There's no brewery in 2016 using American hops so well, so consistently.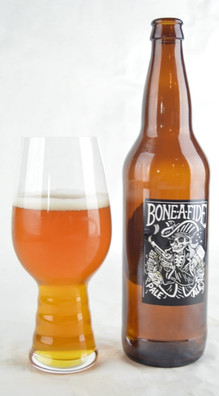 1. Boneyard Beer Co. Bone-A-Fide Pale Ale
City: Bend, OR
ABV: 5.5%
IBU: 38
The verdict: A taster marking down a beer with a rating of "100" is something we've seen only a handful of times in the course of doing these sessions. This was one of those times.
On some level, we were surprised it was Boneyard, but on second thought we weren't surprised at all. They performed well in our DIPA tasting, and their single IPA, RPM, made the finals of our original 116 IPA blind tasting. This is a brewery that knows hops, but this beautiful pale ale might be their most perfect execution of a hoppy beer.
To quote directly from that 100-point score sheet: "Gorgeous hop aroma/flavor. Huge floral, tropical fruit and honey malt flavors. Fan-damn-tastic." The flavors aren't just big, though, they're staggeringly complex. You get waves of tropical fruit (pineapple, passionfruit) on the nose, along with citrus, but also an almost peppery spiciness. It's sweet without being cloying, light of body without being watery, hugely flavorful while being drinkable. It barges in and puts your taste buds on notice.
Go out and get some of this beer, and conduct your own blind tasting. If Bone-A-Fide doesn't win, write to us and let us know about the magical beer you've discovered that beat it. Because Boneyard has served up one of the best American pales ale here that we've ever had.

---
Jim Vorel is Paste's news editor, and he was insane for deciding to write 50 capsules on this one. Oh well. You can follow him on Twitter.