The Magnolia State, like many of its fellow Southern states, suffered under archaic beer laws for years. However, that all changed three years ago thanks to grassroots advocacy shepherded by the group Mississippians for Economic and Beverage Advancement, and Raise Your Pints, a nonprofit organization dedicated to promoting and enhancing craft beer culture. In July 2012 state lawmakers agreed to raise the permissible alcohol content in beer from 6.25% ABV to 10.1% ABV. And Mississippi's craft beer scene hasn't looked back.
Since the new law was enacted, there has been a dramatic rise in the number of breweries operating in Mississippi. And those brewers have adopted the South's penchant for hospitality. "All the brewers are friends and get on a conference call every other week to talk to each other and share resources," says Andy O'Bryan, founder of Yalobusha Brewing. Once, another brewery overnighted hops to him after he exhausted his supply. "Mississippi is the 'Hospitality State.' We're taught manners and raised to help people. It's ingrained in us."
We've highlighted five great breweries in Mississippi below.
Lazy Magnolia Brewing Company
Kiln, Mississippi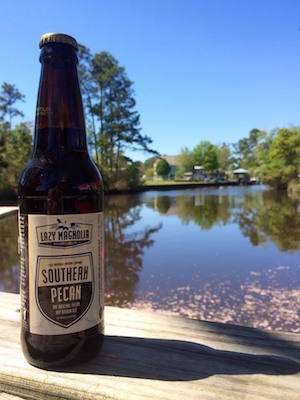 Photo via Lazy Magnolia/Facebook
Why you should go: Lazy Magnolia, which sold its first beer in 2005, is Mississippi's oldest craft brewery. It's the brainchild of husband and wife team Mark and Leslie Henderson, and began when Leslie gave Mark a homebrew kit as a Christmas present. Their hobby grew, and with encouragement from friends and family, the couple decided to turn their hobby into a fulltime venture. Leslie entered the American Brewers Guild brewing school in 2003 while Mark developed a business plan, conducted market research and secured financing. Earlier this year, Lazy Magnolia celebrated its tenth anniversary.
What to try: The Southern Pecan Nut Brown Ale (4.5%), which won a bronze medal in the 2006 World Beer Cup in the specialty beer category, is made with whole roasted pecans. The pecans are used like grain and provide a nutty characteristic and depth to the flavor. It's lightly hopped to allow the malty, caramel and nutty flavors to shine through.
---
Lucky Town Brewing Company
Jackson, Mississippi

Photo via Lucky Town/Facebook
Why you should go: The capital city's first microbrewery was founded in 2011 with a simple mission: "To craft beers that break boundaries between the working men and women of Mississippi and their wish for locally produced premium beer." The brewery is located in the heart of Jackson, which is home to a diverse collection of businesses and residents. That coupled with Lucky Town's proximity to the rail yard and older buildings in the area make for a hip industrial backdrop.
What to try: Lucky Town's Flare Incident is an oatmeal stout brewed with brown sugar and Vermont maple syrup. At 5.7% it has the roasty notes of a great stout blended with a hint of maple, making for a very drinkable full-bodied beer.
---
Crooked Letter Brewing Co.
Ocean Springs, Mississippi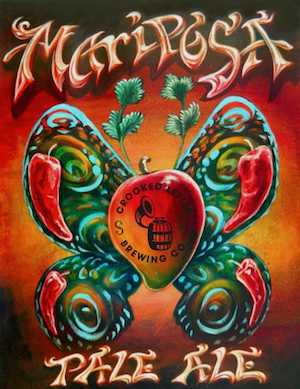 Why you should go: If the brewery sounds familiar, it might be because Crooked Letter was featured on Gordon Ramsey's "Hotel Hell" in an episode where Ramsey designed and created a beer garden for a project in Mississippi. The brewery, located on the Gulf Coast two miles east of Biloxi, Miss., was opened by Paul and Wanda Blacksmith in November of 2012 in Ocean Springs, which is known for its art festivals and lively downtown. There is great sightseeing, shopping and dining within walking distance of the brewery, including several restaurants with outdoor seating under ancient oaks. While you're visiting the brewery, make sure and try your hand at their carnival style ring toss game, "Crooked Toss."
What to try: Crooked Letter describes Mystery Romp (6.5% ABV), one of the brewery's four flagship beers, as "a tasteful dance between a robust porter and a rich stout." They brew it with locally roasted coffee beans furnished by Coast Roast out of Long Beach, Miss. The flavor is further enhanced because Coast Roast uses a 108-year-old roaster for their beans. If it's a hot day or you prefer something lighter, try their Mariposa Pale Ale (4.6%), brewed with mango, jalapeno, and cilantro.
---
Southern Prohibition Brewing
Hattiesburg, Mississippi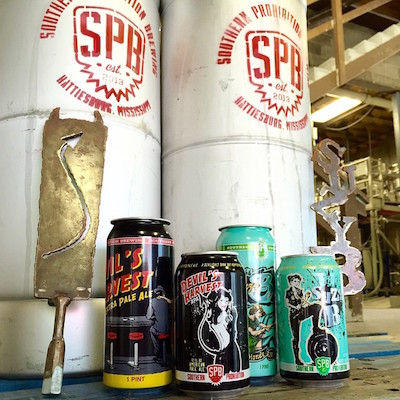 Photo via Southern Pro/Facebook
Why you should go: Southern Prohibition Brewing, or SoPro as the locals call it, launched in 2013, with two simple goals: "Brew great beer and help make Mississippi a great place to live." The brewery occupies a warehouse space that was originally constructed in 1941 as a furniture showroom. Earlier this month the brewery celebrated its second anniversary with a street party with music, tours, food trucks, and the debut of SoPro's anniversary Lazarus Abbey Quadrupel (9.0%), which won't be available until June.
What to try: Sinister Minister (7.7%) is part of SoPro's seasonal "Cicada Series," and is available in late summer/early fall. It's a black IPA that won a gold medal at the 2014 World Beer Championship. Suzy B (5.0%) is a year round offering. It's an easy-drinking, unfiltered blonde ale that is well balanced with a hint of hops and a malty backbone.
---
Yalobusha Brewing Company
Water Valley, Mississippi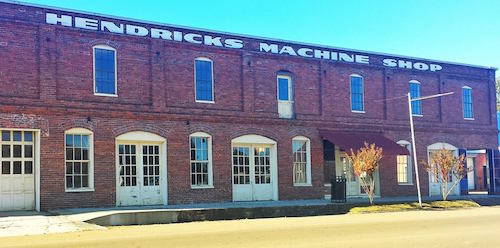 Photo via Yalobusha/Facebook
Why you should go: Yalobusha, named after the county in which Water Valley sits, is northern Mississippi's first production brewery. The brewery is housed in the 154-year-old Hendricks Machine Shop and Foundry building which operated in the late 1800s (you can still find manhole covers outside the brewery and around the town that were produced when the building operated as a foundry). Later, it became one of the first Ford dealerships in the country. Andy O'Bryan launched the brewery in 2013 with the help of master brewers Tony Balzola, who had 13 years of brewing experience with McMenamins in Portland, Oregon, and Amos Harvey, who had previously worked for Abita.
What to try: If you visit the brewery in the winter, be sure to sample Testify (9.0%), a bourbon barrel aged imperial milk stout. The name came to O'Bryan after seeing a mural of Huey Long, the former governor of Louisiana, in a New Orleans restaurant. "There was a bigger than life painting of Long yelling down at a crowd, and I stopped dead in my tracks. The picture showed the governor during a campaign rally raising his hands in elation as if he was in church. The beer had been brewed and was resting in barrels, but hadn't been named yet. I said, 'I'm going to name it Testify because people are going to talk about this beer.'" Testify is released between December and February. If you're not lucky enough to visit the brewery when Testify is available, try their best-selling flagship beer, River Ale (4.8%). It's an extra pale ale balanced with a smooth and slightly citrus hop character.
---