Nothing is ever of much value unless it also has a story attached to it. Pizza is always better if it's "from that shop owned by the brother of the guy who opened John's Pizza in New York!" Coffee's better if it was, "from the longest running fair trade coffee company in Belize!" Even a piece of furniture is so much more valuable if it was owned by even a B-grade movie star. And doesn't a cocktail get better when you know what it means, where it came from…it's story? Doesn't wine get even more complex when you know a little something about the people that made it? Here are a few books intended to give you a well-rounded boozy education.
Inventing Wine
by Paul Lukacs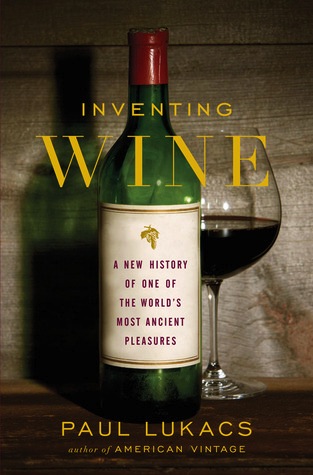 For the Oenophile, I recommend Lukacs' brilliant look back on the history and evolution of wine. Painstakingly researched and eloquently written (Lukacs is a professor of English at Loyola University of Maryland), he guides us through the dense 8,000-year history of the world's favorite beverage showing how the wines we drink today have changed drastically over time, both in flavor and in the way they're made. I recommend pairing it with a Gravner 2002 orange wine for the full geek out.
The Drunken Botanist
by Amy Stewart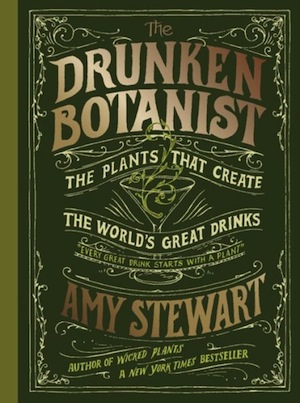 Amy Stewart has written a cocktail column in the North Coast Journal for years, and she has published books on botany for years, but her 2013 publication of the Drunken Botanist crashed her two passions together with intoxicatingly fun results. Stewart explores the history of our relationships with plants and how we decided to turn those things into booze. Packed with recipes and tips for gardening for your own home bar, you're sure to pick up some good ideas and some great stories from this one.
The Cocktail Lab: Unraveling the Mysteries of Flavor and Aroma in Drink
by Tony Conigliaro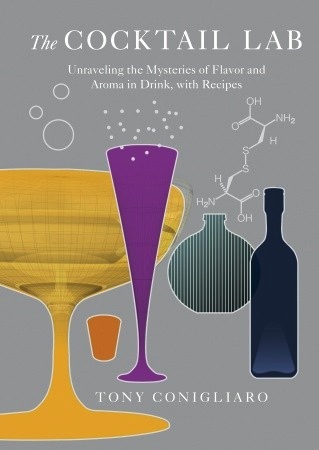 On the polar opposite of the spectrums covered by the books above is the wildly creative and astoundingly experimental works of Tony Conigliaro. Conigliaro is famous for his cocktail lab in England, The Cocktail Factory, which is housed in the former recording studios for Pink Floyd. Throughout the book, Conigliaro guides us through a myriad of Molecular Gastronomic tricks using nitrogen, xanthanan gum and hydrosols to develop cocktails that are a little different than your typical old fashioned.
Imbibe!
by Dave Wondrich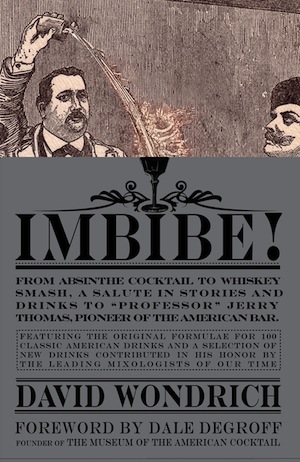 Dave Wondrich is considered by most in the cocktail community to be the foremost scholar on the subject. His groundbreaking book, released in 2007, documents the legacy and story of the "father of the American bar." Through his studies for his PHD in Comparative Literature, Wondrich presents us with references from classic books, memoirs, and newspapers to pull together the first comprehensive history of the cocktail and of it's first archivist, Jerry Thomas. It's also packed with a hundred or so recipes for tipples and punches and the often comical story of each drink.
The Brewmaster's Table: Discovering the Pleasures of Real Beer with Real Food
by Garrett Oliver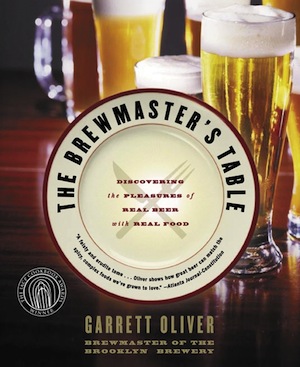 There are few people in the beer world as educated or as decorated as the brewmaster for Brooklyn Brewery, Garrett Oliver. The Court of Sommeliers' only licensed "Beer Sommelier," Oliver argues that craft beer, not wine, pairs better and easier than wine with great food. Jammed full of the history of both the process of making beer and the ways we have consumed it, The Brewmaster's Table is a must for anyone wishing to expand their knowledge of the icey cold brew.