We're shifting toward spring with this latest batch of brand new beers that you need to seek out and drink. A little bit of gose, an easy drinking blonde, a classic hefeweizen…scratch that, the classic hefeweizen is reborn in aluminum. Throw in a couple of cool collaborations, and you've got the makings of a killer six pack.
Widmer Brothers Hefe
Portland, Oregon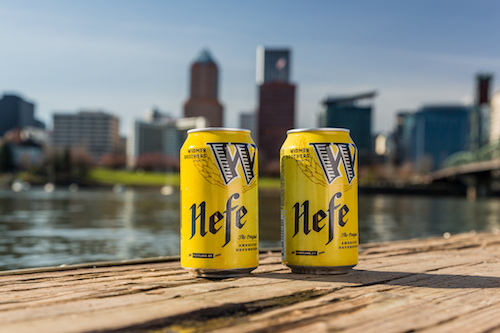 Okay, this isn't a new beer at all. In fact, it's one of the oldest craft beers in the country; the flagship from one of the oldest craft breweries in the country; a standard-bearer for the American hefeweizen style. But now you can get that same classic beer in aluminum. Widmer Brothers is now canning Hefe, which has more competition hardware than Michael Phelps. So you know, go get some. Look for it in six packs and 12 packs right about now.
---
Victory Kirsch Gose
Downington, Pennsylvania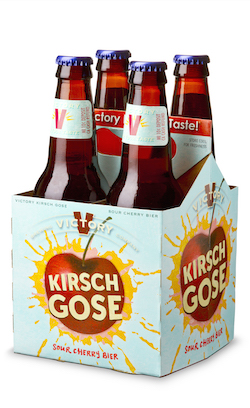 Victory is bringing back their first bottled gose, Kirsch, which we had the chance to review last year.
Victory takes your standard gose and adds a layer of sweetness with cherry. It's salty, a little bit sweet, and as red as it is effervescent. And it's a lot of both. If you dig the gose, and you're looking for different avenues that breweries can explore with this classic German style, start with Victory's Kirsch. You can pick it up in 12 ounce bottles starting April 1.
---
Dogfish Head/Victory/Stone Brewing Saison du BUFF
Escondido, California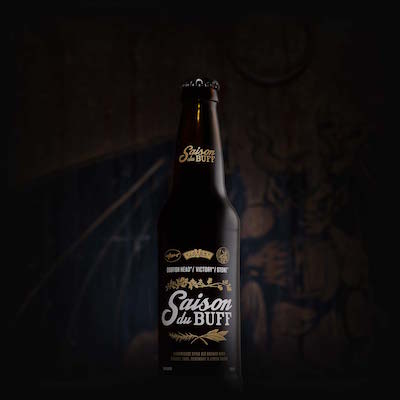 And speaking of Victory…Three of the biggest craft breweries in the country got together to brew an herb-infused saison. The beer is actually an homage to an earlier collaboration between the same three breweries, who formed a coalition called Brewers United for Freedom of Flavor (BUFF) back in 2003 to call attention to the craft beer movement. This particular beer was first brewed in 2010, and the breweries have taken turns brewing their version of the beer each year. This is Stone's year, and they followed the original recipe that uses sage, lemon thyme, rosemary and parsley. Find it in six packs of 12-ounce bottles beginning this week.
---
New Belgium Hoppy Blonde Ale
Fort Collins, Colorado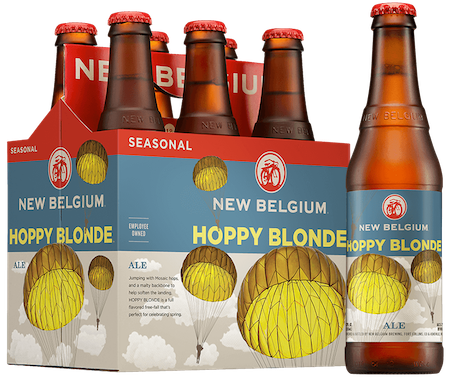 The blonde ale might be the easiest drinking beer on the market. I'd have to drink every single style, back to back, to be absolutely certain, but off the top of my head, the blonde ale is incredibly drinkable. It's sessionable, pairs well with pretty much everything you can put on a plate, and is built for hot weather. New Belgium takes that blonde and throws in a boatload of Mosaic, Centennial, Simcoe, Nugget and UK Admiral hops. So you get an easy drinking blonde ale and shoot it full of tropical notes. Keep an eye out for it all spring.
---
Alaskan Brewing Company Kicker
Juneau, Alaska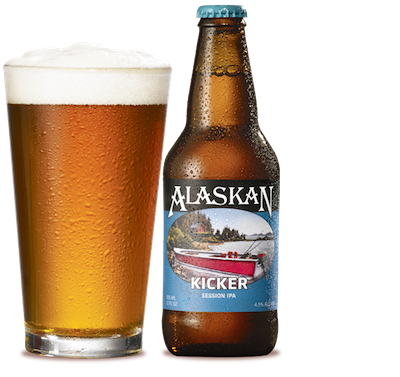 I don't get to drink enough of Alaskan's beer, and I'm thinking this session IPA would be a good place for me to start rectifying that problem. Alaskan dry hops this lightly malty beer with five different hop varieties for a fragrant brew that comes in at a respectably low 4.5% ABV. The brewery promises all kinds of fruity notes, from strawberry to grapefruit. Maybe the best part is that you don't have to rush out for Kicker; Alaskan is adding it to their year-round lineup. Look for it in six-pack bottles.
---
Jester King/Wicked Weed The Parking Lot Grissette
Austin, Texas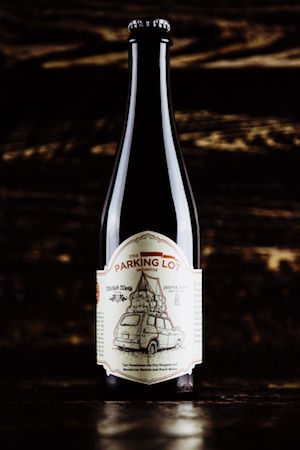 Apparently, Jester King and Wicked Weed decided to brew a beer together because the folks behind both breweries bonded over a love of rock climbing. Apparently, this is the kind of beer both sets of brewers like to drink after the end of a climbing session and they just want to linger in the parking lot over a good bottle or two. Jester King describes it like this: "dry, tart, low alcohol, hoppy, with some intense yeast character." Obviously, it's not gonna be a beer for everyone. But if that description sounds like a love letter to you, head to either Asheville or Austin, or call in some favors.
---