Sierra Nevada's Founder Ken Grossman Talks History, Experimentation and Beer Camp
Photo credit: Don Bernal
Drink
Features
Sierra Nevada
Most breweries are no stranger to beer festivals. But Sierra Nevada kicked the summer off not only by attending a ton of summer festivals, it organized them.
This year the brewery invited every craft brewery in the country (the Brewer's Association current count says they're over 4,200) to join them on a six-city nationwide tour of the United States for Beer Camp Across America, a beer festival that celebrates craft beer in general, and the Beer Camp 12-pack loaded with collaborative brews that Sierra Nevada started shipping shortly before the first event. Now in its third year, all six events sold out.
"The first beer camp festival we did was a couple of year ago, to celebrate the opening of the Mills River Brewery," Sierra Nevada's founder Ken Grossman told Paste outside of the fourth stop on the tour in San Francisco.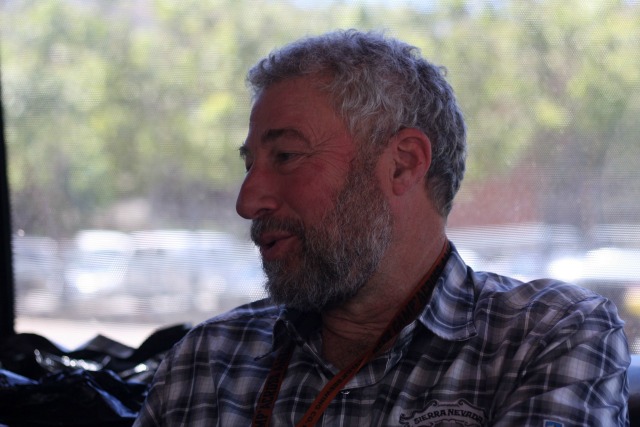 "We tried to come up with an idea of how we can sort of do a grand opening party that is inclusive of the industry and sort of pay thanks to where we've grown as an industry from my first years to where we are today," he says.
Grossman founded Sierra Nevada in 1978 when there were only 45 craft breweries in the world, and long before many knew what the term "craft beer" even meant. Today, Sierra Nevada has two large production facilities: one in Chico, California and another in Mills River, North Carolina, and is third largest craft brewery in the country.
This year's Beer Camp was a little different.
"We picked some different cities, we did different collaborations," says Grossman. "Last year the Beer Camp 12-pack included 12 different beers. This year the brewery opted to offer just six different beers, including two bottles of each inside.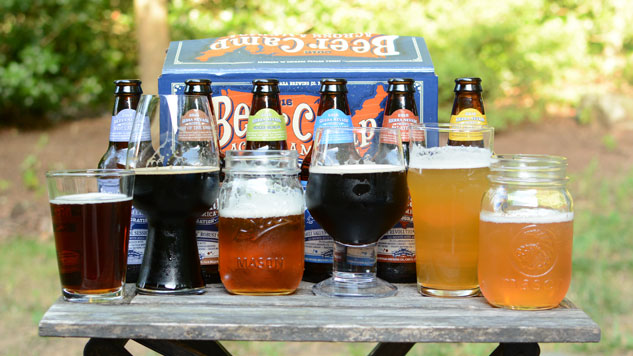 "This time we sort of took a page from the music business where they have supergroups with a leader and then band members," he says. "We chose a head brewer for each group, and then we had them pick some friends that they wanted to work with. Then we put one of our brewers on the team — so we have five brewers and a Sierra Nevada brewer working together to create a beer."
While on the surface that might seem a bit easier, Grossman says the process was still quite challenging.
"We started out by bringing all the brewers together in Mills River and had sort of a kickoff meeting with everybody and started talking about recipes, and then the first round was done at the participating breweries," he says. In general, breweries were allowed to make whatever they chose, but the group as a whole tried to ensure that the mix pack had a lot of variety and you didn't end up with a ton of the same style.
After a test batch was brewed, they shipped the finished beer to Sierra Nevada where it was tasted and the recipe was tweaked. Sierra then brewed a larger batch with its 10 and 20-barrel pilot systems and circulated that with everyone. Sometimes everyone was satisfied with where the beer was at that point, sometimes it needed further adjustments.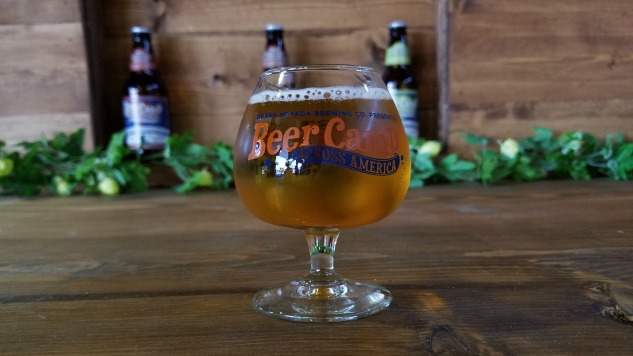 "We had quite a few batches leading up to the production run," Grossman says. "Not enough hops, too many hops, not enough fruit flavor depending on which beer style. It's pretty hard to hit it exactly right on your first test batch. You've got a concept first of what you want to brew, and then you've got to brew it and might take some minor tweaks."
He says that overall most of the beers were pretty close on their first run to what you'll find in the 12-pack that shipped, with the majority reaching their final recipe by the second round of brewing.
That testing and trying new things is also a huge part of the culture at Sierra Nevada.
"The consumer is so much more educated now, and understands beer styles and beer flavor. For us we try to stay relevant, we try to give consumers beers that are both pushing the boundaries a little bit, as well as beers that appeal to a wider reach of folks," Grossman says.
"For us it's being creative. Staying creative. We have a small brewery and we brew in it all the time, so we're always producing new beers, new styles. We have a pretty big barrel-aging facility where we age a lot of beers and brew a lot of beers to be aged in brandy, rum, tequila, sake…a whole range of fun barrels that we do special projects with all the time."
He says that last year the brewery made over 100 different beers. It also launched Otra Vez, a gose-style beer Grossman says is a style we'll likely see more of from the brewery going forward.
Projects like Beer Camp also enable the brewery to try even more new things.
"The brewers today are much more experimental than brewers historically have been," Grossman says. "If you look at some of the beers that were in the pack, we had hibiscus in one, we had sweet tea as a concept for another. We really did push some boundaries with our styles. We probably wouldn't have gone that far on our own with some of those beers. It's been a great experience, we had a lot of fun, and we made some great beers."