America's obsession with craft beer is at an all-time high, with craft breweries outselling Budweiser for the first time ever. In their never-ending quest to innovate, breweries have introduced beer made with everything from roasted goat brains to frozen pizza and bull testicles. Those may be reserved for the truly brave, but there are still plenty of offbeat options for anyone who wants their beer to, you know, taste good. Many of these beers are limited-release, so be sure to snag them while you can.
Rogue Sriracha Hot Stout Beer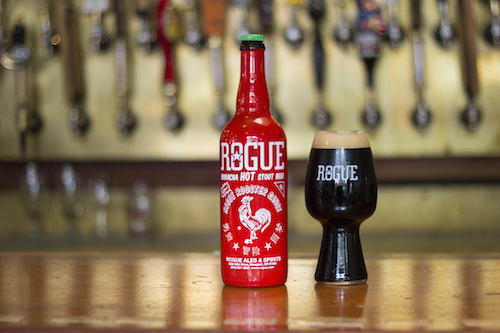 Oregon's Rogue Brewery is famous for its wacky flavors — their dessert-like Voodoo series has a cult following — but their most recent offering is on the spicy side. The Sriracha Hot Stout Beer is brewed with everyone's favorite Thai hot sauce, and cleverly bottled to match. Rogue recommends pairing the beer with anything that needs a kick. For now, this beer is sold exclusively online and at Rogue pubs.
Black Bottle Brewery's Cerealiously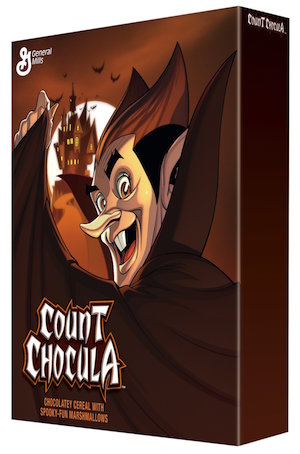 From the Panty Dropper Ale to Holy Shit Double Whit, Colorado's Black Bottle Brewery has plenty of weird beer names in its lineup. But they've gotten the most attention for their Cerealiously brews — they made headlines earlier this fall when employees wiped out the Count Chocula stock at two local grocery stores. They've also experimented with Golden Grahams, Cinnamon Toast Crunch, and, most recently, General Mills' brand-new Sugar Cookie Toast Crunch. Keep an eye out for the Lucky Charms brew around St. Patrick's Day.
Spring House Brewing Co.'s Satan's Bake Sale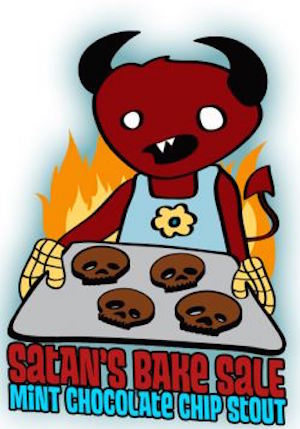 Available only around the holidays, this minty-fresh, full-bodied stout is aged with fresh peppermint leaves and dark Wilbur chocolate. Miss out on the brew's brief window? Spring House's Lil' Gruesome Peanut Butter and Jelly Stout hits shelves in January.
Palmetto Brewing Company's Ghost Rider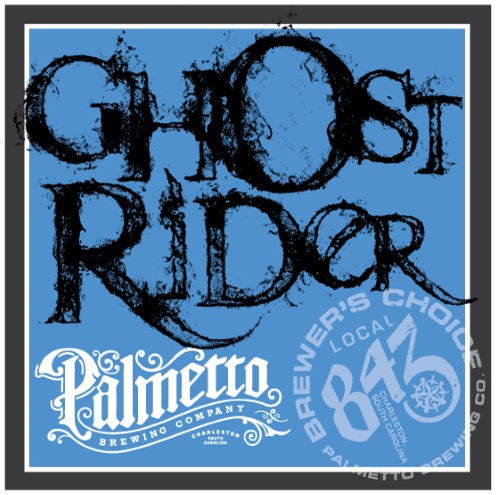 Weird beer fans would do well to plan a pilgrimage to Charleston, S.C., where the eight (and counting) local breweries are churning out some beautifully bizarre stuff. The city's oldest brewery, Palmetto, currently has their limited-release Ghost Rider on tap. The American pale ale is spiced with smoked ghost peppers and cherries. Pair this spicy brew with smoky meats or — if you're a wuss — a glass of milk. While you're in town, look for Holy City's Notorious P.I.G. — a porter made with 40 pounds of bacon — and Westbrook's Mexican Cake.
Prism Brewing Company's Insana Stout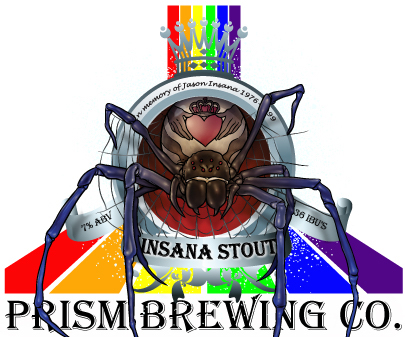 Inspired by a life-changing chocolate-covered bacon-eating experience, this Pennsylvania brewery decided to experiment with those flavors in a beer. They started off with an English stout base and added 50 pounds of Hershey's cocoa, more than 100 Madagascar vanilla beans, and plenty of custom-smoked pork belly from Bespoke Bacon. It goes down smoky and makes you crave pancakes.
Southern Tier's 2XMAS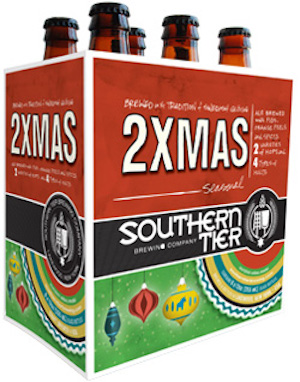 This double spiced ale is based on a traditional Swedish glögg, a warm and boozy holiday party drink. It's brewed with figs, orange peels, cardamom, ginger peel, cinnamon and clove. Take that, eggnog.