Well, summer is officially here, which means two things: 1) It's time to go skinny dipping in your neighbor's pool in the middle of the night, and 2) It's time to switch up your beer routine. You can't spend all summer drinking the double IPAs and imperial stouts that you've grown accustomed to during the cooler months. It's not sustainable. You'll pull a muscle. So, we combed through the massive blind tastings we've undertaken during the last couple of years and come up with 10 of the best summer-friendly beers out there. The list is a mix of pale ales, wheat beers and pilsners—all light and refreshing and all coming in at a reasonable ABV, which means you can drink them on a hot day
Night Shift Morph
City: Everett, Mass.
Style: Session IPA
ABV: 4.6%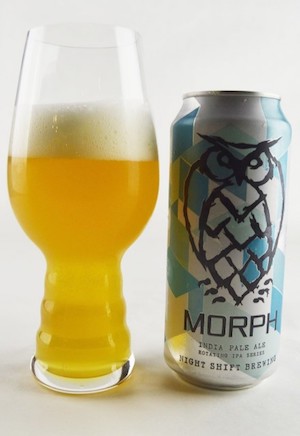 Morph, from Night Shift Brewing, out of Massachusetts, earned the number two spot in this year's blind tastings of session IPAs. Morph is actually an ever-evolving IPA series, with a different recipe being produced under the same name with each iteration. The latest version was a 4.6% session IPA with a creamy mouthfeel and notes of peach and nectarine.
---
Southern Prohibition Brewing Devil's Harvest
City: Hattiesburg, MS
Style: Session IPA
ABV: 4.9%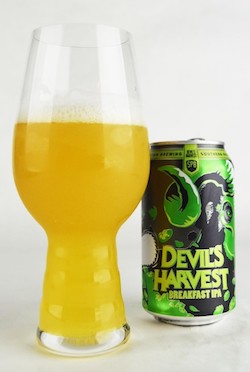 Props to Southern Prohibition for giving such an easy-drinking IPA a badass name. The brewery refers to Devil's Harvest as a "breakfast IPA." Maybe because it's so juicy? This 4.9% beauty is full of citrus and apricot and a soft, creamy texture derived from the sue of oats. It climbed to the top of our blind session IPA tasting, earning the number one spot overall and prompting one taster to simply write: "people will like this beer."
---
Live Oak Hefeweizen
City: Del Valle, TX
Style: Hefeweizen
ABV: 5.2%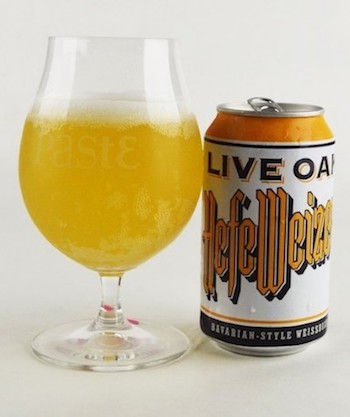 We put together a blinding tasting of 59 of the best Wheat Beers and Hefeweizens style that can probably be credited with getting a large share of drinkers into craft beer in the first place. Raise your hand if the first beer you fell in love with was Blue Moon? Go ahead, don't be ashamed. The style is robust these days, to say the least, with hoppy wheats and tart Berliner Weisse offerings and fruited wheats…It's a broad field, so we narrowed the tasting down to just American pale wheats and German hefeweizens. Live Oak's Hefeweizen took the honors. It makes sense, because Live Oak is located in Texas and, well, Texas is hot as hell. It's a state that needs a light, effervescent beer. And Live Oak's Hefeweizen is just that, with a very "authentically German" nose that seemed downright imported by out tasters. The taste was a wave of banana bread and light spice delivered on a wave of creamy malt backbone. Hell yeah. Summer. Even more impressive, this is the first blind tasting Live Oak has entered. Not bad for a rookie.
---
Urban Chestnut Schnickelfritz
City: St. Louis, MO
Style: Hefeweizen
ABV: 4.8%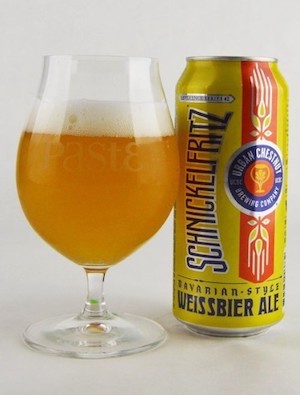 After several different blind tastings, our tasters have come to a consensus about Urban Chestnut: they consistently brew classic German styles better than any other brewery we've encountered. Schnickelfritz, which bagged the coveted number two spot in our Wheat Beer Blind Tasting, only confirms that reputation. It's a "prototypical German hefeweizen that manages to be a just bit cleaner, crisper and brighter than almost all other American examples." You'll find banana and clove on the nose and a slight, almost vanilla-like sweetness rounding out the whole affair. Our testers called it "more or less perfection."
---
Maine Beer Co. MO
City: Freeport, ME
Style: Pale
ABV: 6%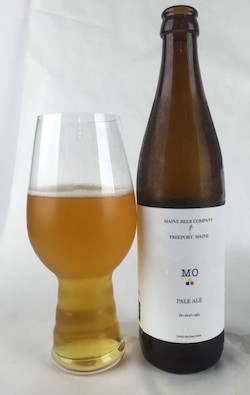 We sampled 83 different pale ales in our massive blind tasting last year. More balanced and lower ABV than most IPAs, the pale is a style of beer that has helped define summer drinking in the US for decades. Maine Beer Company is known for their hoppy ales, and their flagship pale, MO, is the perfect way to ease yourself into the brewery's line up. The beer is dank, green and full of grapefruit and orange notes with just a hint of balance through cracker-like malt. It earned the number two spot in our blind tasting of pales and we'd be honored to drink this beer all summer long.
---
Boneyard Beer Co. Bone-A-Fide Pale
City: Bend, OR.
Style: Pale
ABV: 5.5%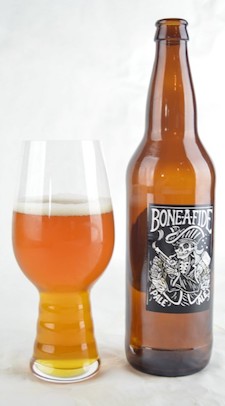 In that same blind tasting of pale ales, Boneyard's Bone-A-Fide claimed the number one spot and even earned a perfect "100" score from one of our tasters. That pretty much never happens. Such is the hoppy genius at Bend's Boneyard Beer Co. This particular beer has huge floral and tropical notes which do battle with the honey-like malt character, giving you a complex cornucopia of pineapple and passionfruit as well as a surprising layer of peppery spice. After tasting 83 different beers, we declared this to be one of the best damn pale ales in the country.
---
Summit 30th Anniversary Keller Pils
City: Saint Paul, MN
Style: Pilsner
ABV: 5.1%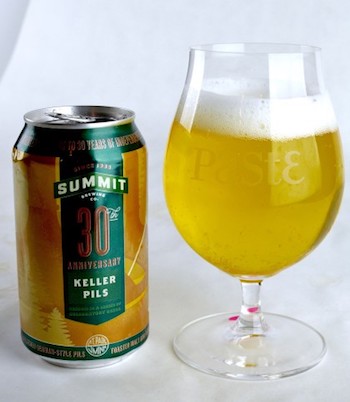 Oh pilsner. So crisp, so refreshing, yet so underrated by American beer snobs. One thing we learned after trying 62 different pilsners in a row for our blind tasting of the style: not all pilsners are built equal, and the Midwest makes some of the best pilsners in the country. Okay, that's two things. Summit knocked our socks off with this anniversary pilsner that packs in bready notes that sandwich hints of floral and lemony citrus hops. You even pick up a little fruity yeastiness that comes off as banana. All in all, it earned the number two spot in our blind tasting of pilsners.
---
Urban Chestnut Stammtish
City: St. Louis, MO
Style: Pilsner
ABV: 5.4%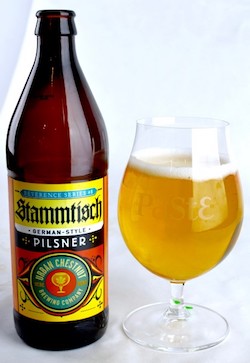 Urban Chestnut delivered yet again, earning the number one spot in our pilsner blind tasting, proving that the Midwest powerhouse knows a thing or two about German beer styles. This particular beer is bready while still being powerfully floral and downright "perfumey." It's clean, it's crisp, it's balanced, it's delicious and it's the best pilsner we had in last year's blind tasting. Perhaps we're being presumptuous, but you should totally put some of this beer in your fridge this summer.
---
Allagash White
City: Portland, ME
Style: Wheat beer
ABV: 5%
With all of the new craft breweries popping up throughout the country, and all of the new outstanding beers they're producing, it can be easy to overlook the classics. Sometimes, it takes a blind tasting of almost 40 American wheat beers to fully appreciate a beer like Allagash White, which has helped define the American Wit style. The beer has an intensely aromatic quality that you just don't find in its competitors, while delivering a bit of citrus, spice and a doughy wheat note on the sip. As far as wheat beers go in this country, Allagash White is still as good as it gets, which is why it earned the top spot in our blind tasting.
---
Westbrook Gose
City: Charleston, SC
Style: Gose
ABV: 4%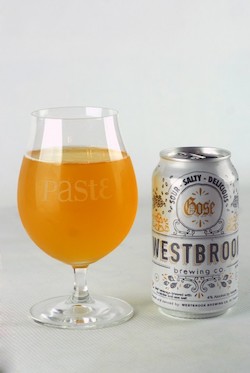 If there was ever a sour beer built for hot summer days, it's the gose tart, low ABV, slightly salty style that goes down oh-so-easy at the beach. That's certainly the case with Westbrook's Gose, a beer that has helped revive the once-lost style in the US. There's nothing particularly balanced about this beer; it's really, really tart, but flavors like lemon jump out of the can, and that layer of salinity that you find at the end of each sip keeps you going back for more. And more. And more. Luckily, it's only 4%. And it comes in a can. Hello, summer. I think I love you.
---