Outdoor drinking season requires training and discipline to keep in optimal shape. Why not tune up your beer knowledge (and your beer belly) at one of summer's greatest institutions, the beer festival?
Below are six of the hottest summer beer fests on the East Coast. What about the rest of the country? Don't worry, we've got you covered in upcoming installments.
American Craft Beer Fest
May 29-30
Boston, Massachusetts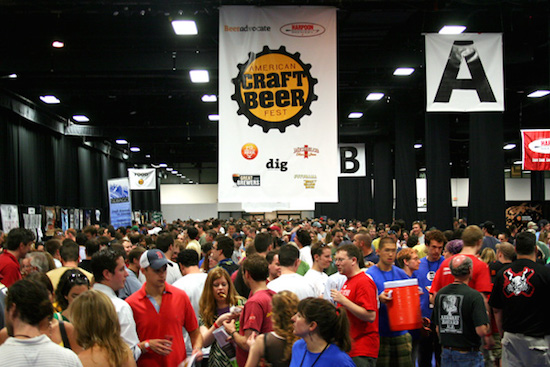 Photo via Brewsees
The Boston-based beer monthly, BeerAdvocate, has teamed up with Harpoon Brewery to host this grand ode to American-brewed craft beer. Brothers Jason and Todd Alström turned a weekly beer column in Boston's now-defunct alt weekly into a beer empire that includes a website, a magazine, and two massive festivals. Their summer festival>, ACBF, is now in its 8th year and keeps getting better. The event is divided into three sessions (one on Friday, two on Saturday) and draws 13,000 attendees, who choose samples from nearly 650 brews from 140 American craft breweries.
---
SAVOR
June 5-6
Washington, DC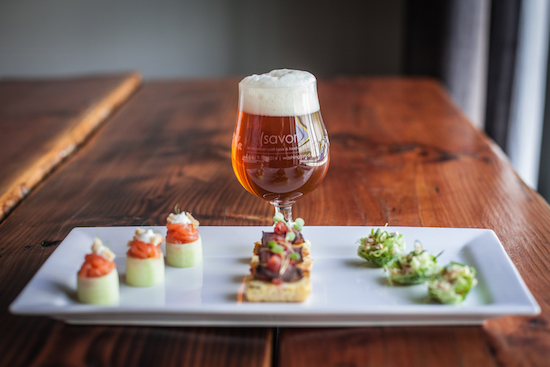 Photo credit: Eddie Arrossi
Appropriately set in the architecturally stunning National Building Museum, this upscale event celebrates the fine art of beer and food pairing. Hosted by the Brewers Association, executive Chef Adam Dulye develops a rich menu that combines elegant small plate dishes with beers from more than 70 craft breweries. Guests mingle with beer illuminati at the main tasting or in one of several smaller Salons—seminars hosted by the likes of Jason Perkins (Allagash's brewmaster), Sam Caligione (Dogfish Head founder and beer superstar), and Jim Koch (Boston Beer Company founder).
---
Vermont Brewers Festival
June 17-18
Burlington, VT

Photo via Vermont Brewers Fest/Facebook
Beers from The Alchemist and Hill Farmstead Brewery in the same festival, set against the backdrop of bucolic Lake Champlain—what's not to love? And that's just scratching the surface of what this two-decade-old annual beer festival has to offer. The event, put on by the Vermont Brewers Association, represents the best of the states' 40+ craft breweries, plus select breweries from the East Coast and Canada (see our recent write-up of the Green Mountain State's most exciting breweries here). The emphasis is as much on education as it is about trying great beers, so pick up the detailed festival guide to learn about each brewery or to attend one of several educational events throughout the festival's four tasting sessions.
---
Festival of Farmhouse Ales
August 8
Greensboro, VT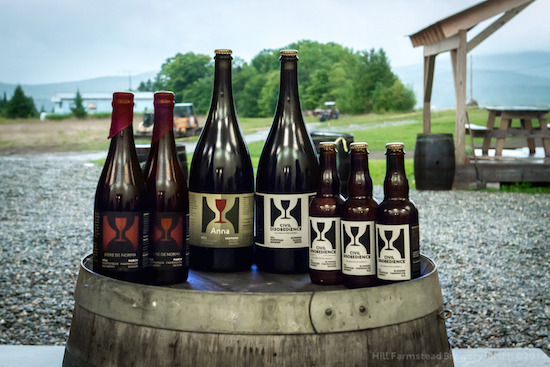 Photo via Hill Farmstead
Ratebeer ratebeer.com named Hill Farmstead The Best Brewery in the World last year, but you can still experience their beers in an intimate setting. For their annual Festival of Farmhouse Ales, the brewery brings together some of the best brewers of wild and sour beers for a single four hour, one day event on their premises. Guest breweries include Allagash, Crooked Stave, Jackie O's, Jolly Pumpkin and Side Project, among others. Tickets are limited and sold via a lottery system. Each winner will get to purchase two tickets and will get a mandatory designated driver ticket (the brewery is serious about responsible drinking, so without a DD, you won't get in).
---
ShakesBeer Festival
August 22
Stratford, CT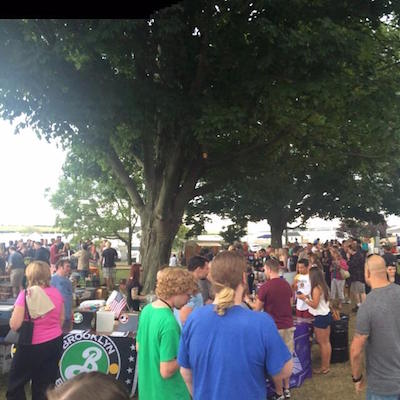 Photo via Shakesbeer Fest/Facebook
To Beer or Not To Beer? The answer is always a resounding, To Beer! Especially when lifting a pint helps to preserve the Bard's legacy. Stratford is home to the American Shakespeare Theatre, which saw its glory days in the middle of last century before being shuttered in the 1980s. Despite various proposals to fix the landmark theater, the building has languished. However, in 2013, a group of brewers, distributors, and arts supporters joined together and launched the ShakesBeer Festival. Last year, the group raised over $20k for the restoration. With 60 breweries from Connecticut, New England, the Mid-Atlantic, and beyond, they are hoping to beat that number this year.
---
Southern Brewers Festival
August 22
Chattanooga, Tenn.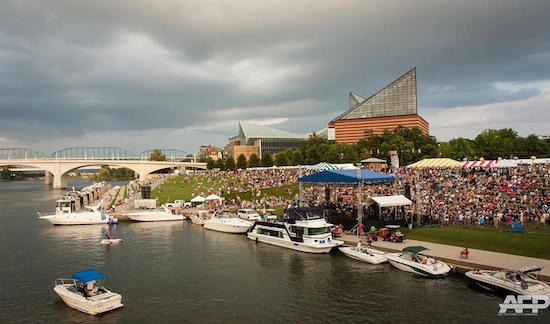 Photo credit: Amy Fletcher Photography
Take 40 of the country's most ambitious craft breweries, put them on an expansive grassy bank sandwiched between Chattanooga's vibrant downtown and the Tennessee River and you've got the recipe for a primo summer lawn party. I mean, boats and yachts pull right up to this festival. The setting for the Southern Brewers Festival is spectacular, but this festival makes the cut because of the breweries—you get the big names like Lagunitas and Dogfish Head, but you also have the chance to be introduced to some of the South's most promising small breweries. Chattanooga itself is becoming a beer town in its own right, with small shops like Chattanooga Brewing Company leading the charge.
---