Upon its first release in 2014, Kentucky Owl Bourbon immediately gained a degree of "it" status among the whiskey cognoscenti. Arriving in ultra-small batches that ranged from only a few hundred to around 1,000 bottles, each subsequent batch of Kentucky Owl was a blend of well-aged, sourced bourbons released at barrel proof, the brain child of master blender Dixon Dedman. Commanding sky-high pricing, it's little wonder that the brand was an attractive acquisition for Stoli Group in 2017, a move that led to no small degree of hand-wringing among whiskey writers at the time. In the years since, the brand has evolved in expected ways, increasing the size of their cask-strength releases, while also releasing their first batches of rye and getting a non-age-stated (but still very pricey, at $125) release, Confiscated, onto store shelves. At the same time, they've also labored on what looks to be one of the world's most unique distillery/visitors sites, dubbed the Kentucky Owl Park, which will be easy enough to recognize, given the giant pyramids that will dot it. Clearly, this brand has been built from the beginning to stand out.
And yet … I've actually never tasted it until now. For years, Kentucky Owl was just one of those brands I'd occasionally hear about, but it's not the kind of thing you ran into on a regular basis, even at cocktail bars or whiskey events. Now, though, with production having increased substantially, the latest batches of Kentucky Owl whiskeys are finding their way into venues they've never seen before. And so, it seems like the right time to give these a taste and see if all the hype is warranted.
I have two samples here, via Kentucky Owl, of the brand's two most recent cask-strength releases. The first is the latest Kentucky Owl Bourbon, batch #9, which weighs in as the strongest yet—a burly 127.6 proof. The second is Kentucky Owl Rye #3, which was released in August at 114 proof. Considering their MSRPs, each is going to have to be pretty special to justify its price tag, so let's see how they do.
---
Kentucky Owl Bourbon Batch #9
MSRP: $300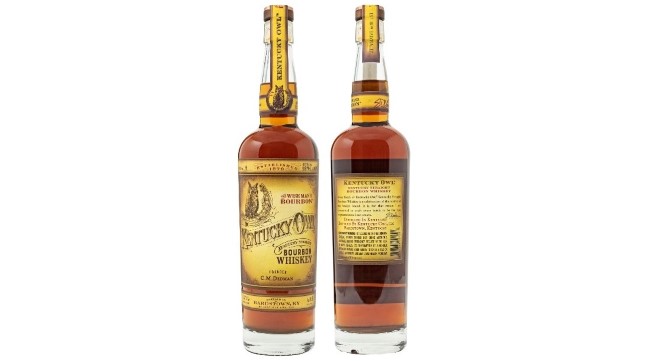 Each Kentucky Owl bourbon batch release had been in roughly the 1,000-2,000 bottle range up until Batch #8, which was the first to crest 9,000, representing a major bump in production—one does wonder where they're sourcing all of this whiskey, although the batches are still quite limited when all is said and done, compared to any of the major national brands.
Batch #9 is the largest yet in several ways, in terms of both total bottles (10,314) and proof (127.6). It's a blend of what the distillery states to be four different distillates from four different mash bills, ranging from 6 to 15 years in age, but unsurprisingly we get no additional details. What we do get is a quote from Dedman, saying the following: "This is the most robust Kentucky Owl batch I've ever created. It may be the most flavorful liquid ever bottled for the brand. To me, it's a bourbon monster in the best way possible. I hope it's something both serious and casual whiskey drinkers appreciate."
That certainly does create an expectation, so let's get to tasting. On the nose, Kentucky Owl Batch #9 initially strikes me as decidedly savory, with some lovely notes of pipe tobacco, old oak, char and cloves, increasingly throwing out more red fruity character as it sits in the glass. The booze is well hidden, certainly—you don't put your nose to the glass and immediately assume it has to be barrel proof. In comparison with the rye, it unexpectedly reads as a bit less sweet on the nose, with more of an old oak presence, and herbal/tobbaco elements.
On the palate, however, the richness presents itself. I'm getting molasses-like caramelization, which combines with the spice profile to generate a molasses cookie-type notes, with additional flavors of brandied cherries, spice bread and stem ginger. Viscous and oily in terms of mouthfeel, it's quite rich, but not particularly difficult to drink—alcohol heat is well integrated and settles into the chest quickly. Deep old oak flavors are certainly present here, and it overall does an excellent job of keeping on the right side of "appreciably decadent" rather than unbalanced or "hacky." There's some serious blending skill being displayed here; there's no doubt about that. In comparison with the rye, the defining flavors here are red fruitiness (especially boozy cherry) and a greater degree of roast/char.
All in all? A very nice neat dram. Drinking it, I can see why the brand has been sought after. It would still be difficult for me to drop $300 on any bottle of bourbon, but if I saw this well-priced on a whiskey bar menu I might be tempted.
Rating: 9.0
---
Kentucky Owl Straight Rye Batch #3
MSRP: $200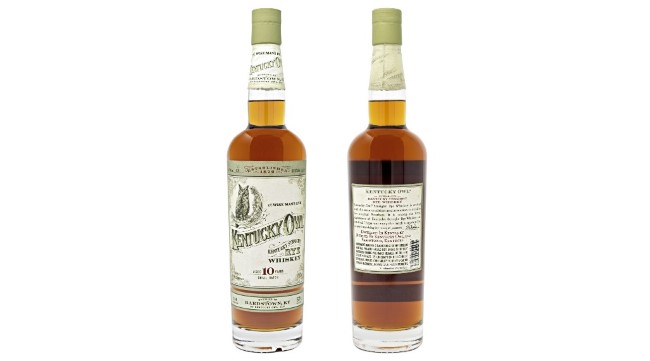 Unlike the bourbon, Kentucky Owl Rye Batch #3 carries a more definitive 10-year age statement, and weighs in at a slightly lower proof of 114, although this is also their highest proof rye whiskey release to date. As with the bourbon, I've never sampled any of the past releases.
On the nose, this rye comes off as burly, fairly sweet and deeply caramelized in character, redolent in baking spice notes. I can certainly see someone thinking that this is bourbon rather than rye on the nose alone, because it gives off a deep, soulful profile of caramelized sugar and spice notes. Only digging deeper do you start to get at rye varietal character.
On the palate, Batch #3 is explosively flavorful. This is a big, thick, syrupy textured rye with moderate residual sweetness, which erupts on the palate in notes of orange citrus, vanilla cream, old oak and cinnamon streusel. Tasting it back and forth with the bourbon, it actually seems a bit more overtly rich, but not in a bad way—my initial thought was that this bottle would make an incredible old fashioned, although if you're like me there's no chance you're using anything from a $200 bottle in that way. After returning from tasting the bourbon, however, that's when you can really get at the rye profile more clearly—with the palate refreshed, I'm now getting much more pronounced rye bread, peppercorn and spearmint notes, which integrate nicely with the citrus, vanilla and spice. Combined with the very syrupy mouthfeel, it projects a definite dessert vibe, but in no way is this dram too sweet. In all honesty, it's one of the best ryes I've tasted in a while. If I had a few hundred to throw around on a splurge spend? I'd certainly be considering it.
Rating: 9.3
---
Jim Vorel is a Paste staff writer and resident brown liquor geek. You can follow him on Twitter for more drink writing.