The Virginia Bourbon Invitational and the Pursuit of the Perfect Whiskey Fest
Photos via The Cavalier Hotel, Lucky Break PR, Hilton VA Beach
Drink
Features
whiskey
In roughly a decade of covering the beer industry, I've watched the conception of the "beer festival" go through some fairly pronounced periods of evolution.
Back in the 2000s, the mere phrase "beer festival" typically implied a very specific style of event, characterized by a smattering of haphazard tables, manned by volunteers or distributor representatives, pouring beer they weren't particularly familiar with, to crowds that simply wanted to try everything they could get their hands on (and get mildly wasted in the process). Over time, however, as the community of beer drinkers went through a sort of maturation, the desire for that kind of festival seemed to cool. People wanted more intimate experiences. They wanted to be able to speak with the people who made the beer, rather than hired guns who happened to be pouring it. They didn't just want any beer, either—they wanted thoughtfully curated festivals with interesting experiences, gourmet food options and an overall more premium experience. This was the state of mind that led to the creation of modern festivals like the Firestone Walker Invitational, or Other Half Brewing's Green City —gatherings focused not just on consumption, but on elevating the entire experience.
And now, I see the same thing happening in the whiskey world as well.
To be certain, there have always been "whiskey festivals," although the beer fest-style concept of unlimited tastings is a bit harder to pull off in the spirits world, thanks to the obvious danger of over-consumption. Even moreso than beer fests, a whiskey fest sort of needs to instill some degree of gravitas to promote responsible consumption and an air of "we're all here for a casual good time," rather than an atmosphere of "let's party." In the last few years, I've seen this concept done well, and I've seen it done pretty poorly. But recently, in Virginia Beach, I saw perhaps the best version of a "whiskey fest" I've yet attended.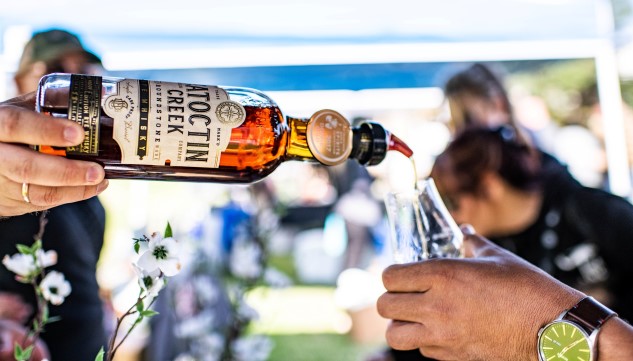 That was the Virginia Bourbon Invitational, which celebrated its second year at The Historic Cavalier Hotel in Virginia Beach, pulling out all the stops to create a festival that made upscale enjoyment its primary concern. Organizers were wise to structure the festival around high-priced general admission tickets ($125), which discouraged what you might call "casual" attendance, while simultaneously creating enough of a plush and premiumized atmosphere to make that ticket price not seem excessive. It's very much the same gameplan of festivals such as the Firestone Walker Invitational: Charge more, but deliver the premium experience to match, and everyone goes home happy.
In terms of those elements that help set a festival apart, one of the most often overlooked is food. In a "single, unlimited ticket" format, as employed by Firestone Walker or the Virginia Bourbon Invitational, you are plunking down your cash with the expectation that the food you're paying for will be coming from top-of-the-line restaurateurs or caterers, and access to that food (especially as a means of offsetting all the alcohol consumption) is a major part of justifying the ticket price. At the VBI, organizers wisely expressed a desire to get away from the cliched association of "bourbon and BBQ," opting instead for an upscale menu of tapas, served at a bevy of stations, including everything from pork belly or duck bao to an irresistible, never-ending supply of jumbo, butterflied fried shrimp. Pictured below: Braised beef and tiny fondant potatoes, dishes that should be a barometer for upscale festivals looking to build themselves in this image.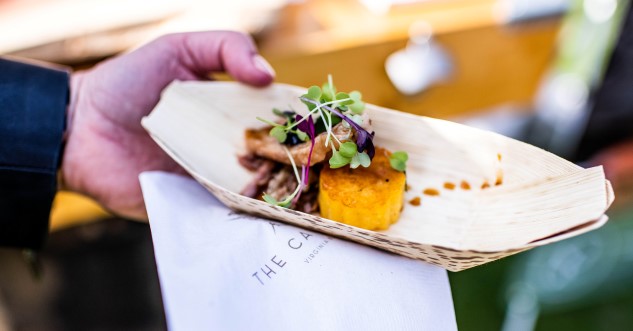 Of course, the festival's location is also a major asset, in and of itself. The Cavalier Hotel is an entry on the National Register of Historic Places, a grand old neoclassical, palatial structure that once played host to U.S. presidents and stars of stage and screen in its mid-century heyday—including Richard Nixon, who is legendarily rumored to have burned documents in the expansive fireplace of Cavalier "social club" and restaurant The Hunt Room. Shuttered for years and falling into disrepair, the hotel was revived by its current ownership, renovated for several years, and reopened as a boutique destination hotel in 2018, while simultaneously playing host to the newly founded Tarnished Truth Distilling Co., which operates its gleaming distillery (I've literally never seen one so spotless) in full view of the public. Together, they've forged a shared identity: Luxurious hotel, complete with homemade bourbon. It's an obvious place to host a whiskey festival, and I must say they did a bang-up job of it.
Allow me, then, to list off a few of the best and most notable Virginia whiskeys I sampled that afternoon.
---
Three Crosses Distilling Co. American Whiskey — Barrel Proof

Three Crosses, located about 45 minutes west of downtown Richmond in the small town of Powhatan, VA, has a bit of an unusual approach to their whiskey making. They start with a normal enough bourbon mash bill, but ultimately have to label their spirit as "American whiskey" because they choose to age it within a solera system instead of within individual, newly charred American white oak barrels. These solera systems resemble large pyramids of barrels, with new-make whiskey entering newly charred barrels at the top, before slowly flowing down into progressively older and older barrels to blend and mingle together into one distillate that can't be said to carry any specific age statement. From the bottom, the distiller harvests enough to bottle a batch, the top is again refilled with new whiskey, and the process begins anew. It's a system that is common in sherry, port and rum maturation, but less so in the world of American whiskey, which means Three Crosses spends a lot of time explaining how exactly a solera system operates. Luckily, the results justify the process.
Whereas the flagship Three Crosses American Whiskey product is an approachable 80 proof, the once-or-twice-yearly barrel proof release is a much more muscular 118 proof (59% ABV), and is understandably far more assertive as well. On the nose it is quite sweet and suggesting of decadence, with pastry shop notes of cinnamon sugar and dark fruitiness, which follows onto the palate with an impression of blackberry jam/compote. Caramel creme notes and a long, lingering finish that is redolent in baking spices make this a decadent dram, but not one that's too overly saccharine—it's dialed in just right, while the heat is well integrated for the proof, with plenty to warm the chest. Batch sizes are extremely small (only 216 bottles), but this is worth going out of your way to find in its uncut form, especially if you prefer richer, sweeter bourbons.
---
Copper Fox Distillery Original American Single Malt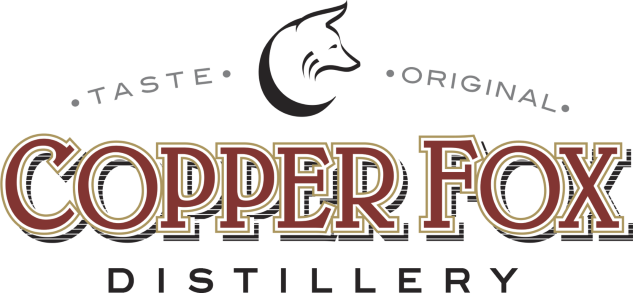 American single malt whiskey is obviously a growing segment of the American whiskey market that has a lot of scotch drinkers excited, but I've yet to come across another distillery that is integrating Scottish and American brewing/distilling traditions in such an interesting way. Typically, American single malts are either of the unpeated variety, if no smoke presence is desired, or involve the use of peat-smoked malt from Scotland, if a smokier, earthier profile is what is being sought. Williamsburg, VA's Copper Fox, on the other hand, does things entirely differently: They make an entire range of lightly smoky whiskeys (single malt, rye, bourbon, a variety of barrel finishes), but instead of deriving the smoke notes from peat-smoked malt, they're smoking their own barley using a variety of American fruitwoods. That means applewood, cherrywood, peachwood and more, used to smoke American barley, which is then used for whiskey production.
The results are very interesting, to say the least. The flagship Original American Single Malt is double pot-distilled and then matured in ex-bourbon barrels, but also receives "infusions of toasted apple wood and oak chips," which are reused for multiple generations and blended to create a range of smoked oak chip impressions. The resulting malt whiskey is bottled at 96 proof and features notes of leather, honey and autumn-like leaf burning on the nose, with impressions of toasted bread, baked apples and marmalade on the palate. Overt "smokiness" is appreciably on the subtle side, but presents itself in a way that is unique to this fruitwood method—it lacks the "medicinal" sharpness and intense earthiness of peat smoke, and is more evocative of the summer fire pit. All in all, this strikes me as a fascinating avenue of exploration, and I'd like to have some more whiskey from them.
---
Tarnished Truth Old Cavalier 11-Year-Old Bourbon — Rum cask finished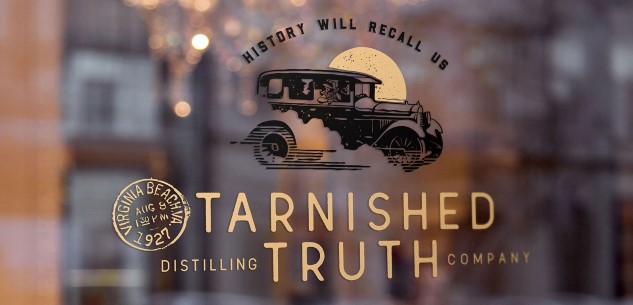 Tarnished Truth produces two primary bourbon products—the 3-year, high-rye flagship Tarnished Truth Bourbon, and the 9 to 11-year-old Old Cavalier. This is a Kentucky-sourced, 86 proof bourbon that has been further finished in Kill Devil Rum barrels from Outer Banks Distilling in Manteo, NC. As one would expect, the additional contact with rum-soaked wood makes for a heady dram indeed.
The first thing one notices here is mouthfeel—this is very, very soft on the palate, with a texture that is velvety smooth and luxurious. I can only imagine that the lower relative proof helps here as well, but it translates into something that is frighteningly easy to drink. Sweet and soft in profile, it presents notes of peach preserves, brown sugar, caramel corn and a whiff of savor cigar smoke on the back end, and seems perfectly designed for neat drinking. Adding ice would likely break the spell here and ruin that wonderful texture, so I'm advising you to drink this neat, if you can manage to find some. Here's hoping Tarnished Truth makes this a semi-regular release, because it was my favorite of the special offerings they had on display during the Virginia Bourbon Invitational.
---
A Bonus Bourbon Cocktail
Perhaps unsurprisingly, in a boutique hotel with only 85 rooms, hosting a major whiskey festival, the Cavalier Hotel itself was fully booked during the weekend of the Virginia Bourbon Invitational, and I was instead graciously hosted by the nearby Hilton Virginia Beach Oceanfront. There, I had a lovely bourbon cocktail, courtesy of Catch 31 Fish House & Bar manager Sean Voges, so I asked to share the recipe for the dram, which was titled "Neptune's Folly."
The Neptune's Folly is more or less a Manhattan riff, albeit heavily altered, based around the port-seasoned Basil Hayden's Dark Rye, and enhanced with Ancho Reyes, dark chocolate liqueur and mole bitters. The result is both rich and spicy, with peppery notes from the rye and chile liqueur, but also an undercurrent and ripe dark berries derived via both the port influence and the natural fruitiness of ancho chiles. The recipe, from Voges, is as follows:
Neptune's Folly
1.5 oz Basil Hayden's Dark Rye
.75 oz Ancho Reyes chile liqueur
.75 oz dark chocolate liqueur
2 dashes mole bitters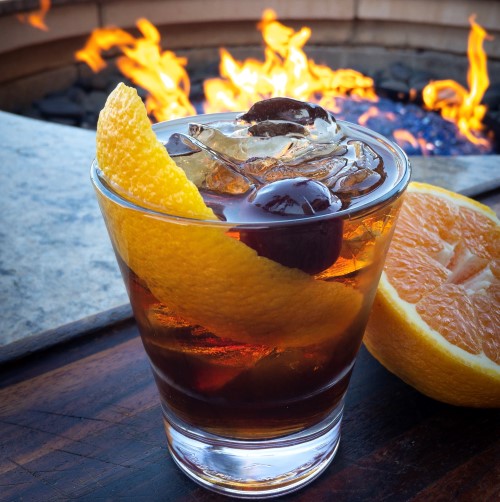 ---
Jim Vorel is a Paste staff writer and resident brown liquor geek. You can follow him on Twitter for more drink writing.