During E3 2017 I got a chance to sit with Doug Bowser, head of Nintendo marketing, to pick his brain about the future of the Nintendo Switch and the 3DS in light of the former's crossover success. Does Nintendo still need the 3DS? Will it be eclipsed by the Switch? What does the future have in store for one of the world's most popular consoles of all time? If Nintendo has answers, I hope to find them.
Paste: Alright, level with us. Did you change your last name to Bowser when you got the Nintendo gig?
Doug Bowser: No. But…I did think about changing my first name. To Mario. You know, I've been teased about this name all my life. And finally, I can actually embrace it! But there's not like, any actual connection to the evil Bowser. I'm not from that lineage. It's actually German.
Paste: That would have been my first guess. Bowser kinda strikes me as very German; he's kind of a jerk. So it works.
Moving on, what will the future of handheld look like as the Nintendo Switch gains momentum as a combination handheld and home console? Nintendo has been more or less single-handedly sustained what's left of the handheld market in the past few years but with the portability of the Switch, will there even be a 3DS in the future?
Bowser: The Switch is off to a great start. We've seen people engaging the Switch in a number of different ways, and we've been given some raw data that I won't get into, but across the spectrum, some never take it out of its cradle, others use it as a portable device, but a lot of people are right in the middle, with a balance between home and portable play. We absolutely believe there's still a future in handheld, and so we're investing in it. Couple things: you got an install global base of about 66 million units [for the 3DS]. We're in the seventh year of the cycle. And we're going to actually install another 6 million units this year. So that userbase will grow by 10% this year. We have a catalog of a thousand games. We're launching the 2DS XL, which takes the best of the 2DS and the best of the XL, and brings it together for that user that doesn't want a 3DS experience, but wants a sleeker clamshell based model. And it delivers that for $149. So, we're still investing in hardware. And with the announcements you've seen this week, we're obviously still investing in software too.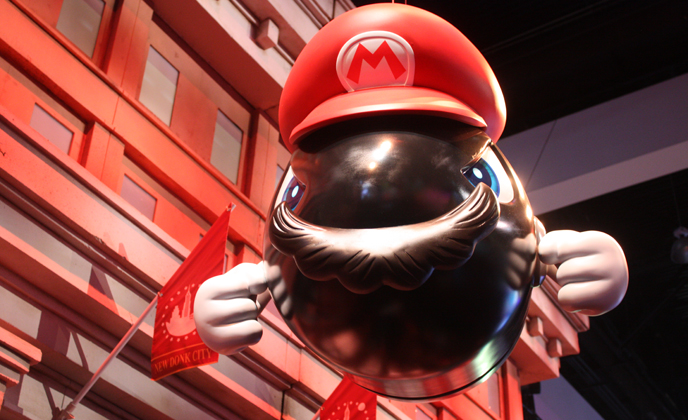 Paste: Is development for the 3DS continuing at the same rate as in years past or has it slowed down in response to the Nintendo Switch?
Bowser: It's continuing. Here's the thing. The 3DS provides a different form of gameplay. We still have a two-screen model that the developers are building for. For example, with the Samus game, they'll have the map on the bottom and the beautiful gameplay up top, so it's a really neat opportunity to engage in a different style of gameplay, it can be in parallel with the Switch. They can both survive together.
Paste: Will the next handheld will be another iteration of the 3DS, or a brand new handheld altogether?
Bowser: Right now the one we're working on is the one we're about to launch. I think time will tell. We're only in the early stages of the Switch, we'll see how the year plays out.
We'll continue to look at new IP. We're looking to kind of blend and really the goal for us is to have a steady drumbeat of properties launching every calling, every 4-6 weeks.
Paste: What sort of time frame should Nintendo fans expect on the release of the next Super Smash Bros.?
Bowser: We have nothing to announce at this time.
Paste: When it comes to new games, how actively is Nintendo pursuing new IPs? Will ARMS have the staying power that's so necessary to Nintendo's image and nostalgia-driven fan base?
Bowser: I believe that when you have games that bring competition into the fold but are really fun to play, they have staying power. ARMS does that, Splatoon does that. That's what I'm looking forward to, because they're very different styles of games, and they're a lot of fun. It bridges that gap between kids, families, active gamers, and brings everyone into the fold.
Paste: Speaking of families, exactly how durable is that Switch screen? Do you have plans for some sort of slip-on cover or some other means of protecting that delicate screen?
Bowser: The device is very durable. Have you seen the YouTube video of the guy flying a drone and dropping it from a thousand feet? It survives. So the screen is fantastic. We do recommend that you take normal precautions. I've got a little shield and it works fantastic. And I always recommend a carrying case.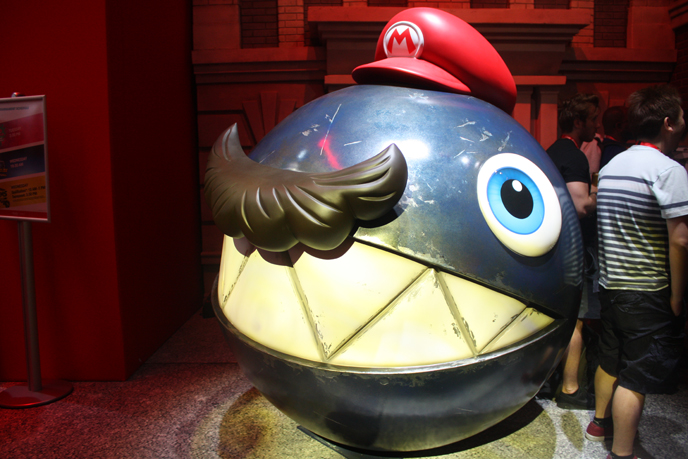 Paste: Is there a new 3DS or iteration of the 3DS currently in the works?
Bowser: Nothing I can share with you.
Paste: Since the Switch and the 3DS are now a united console, will we see some of those features start to cross over? Will we see the StreetPass feature on the Switch?"
Bowser: Well when we launched the Switch our focus was just on creating a great gaming machine. There are a lot of features that could be added to the Switch, and we're looking at that to see what else we can put on it, based on fan request and what player are looking for. So, we got a lot of runway in front of us and the important thing to remember is, we're only in month 3. It's still very early.
I walk away from the session not sure if I got any definitive answers, but what's clear is that the state of handheld over at Nintendo is still nebulous in light of the Switch's successful, but very recent, launch. As Nintendo maintains this state of adaptability, it's entirely possible the 3DS will become a thing of the past, but with such a bulky back catalog of games and one of the largest games libraries in console history, it's still got a few years left.
---
Holly Green is the assistant editor of Paste Games and a reporter and semiprofessional photographer. She is also the author of Fry Scores: An Unofficial Guide To Video Game Grub. You can find her work at Gamasutra, Polygon, Unwinnable, and other videogame news publications.