There's a fine line to toe when creating horror movies for kids. On one hand, it's nearly a disservice to the genre to reel back anything that might encourage easy jumps. On the other, it's in the best interest of a parent's sleep schedule to check out the content of anything designed to scare.
To celebrate the Aug. 17 release of ParaNorman, LAIKA's kid-centered zombie comedy, we're counting down 10 great scary movies that kids can also enjoy. We've also included a scare to gauge the likelihood of a nightmare to put your mind at ease.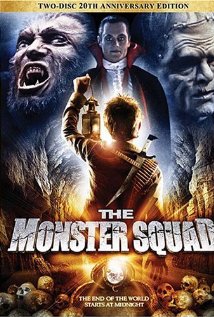 10. The Monster Squad
Rating:PG-13
Nightmare Odds:6/10
Dracula, Frankenstein, The Wolfman, The Mummy. We all recognize them as some of the most beloved, recognized monster characters. But 1987's The Monster Squad brought all of these characters to the silver screen, and they had to be taken down by a group of pre-teens. This one earns its PG-13 with some questionable language and violence, but the real core of the movie isn't absolute terror— it's relationship between these developing kids.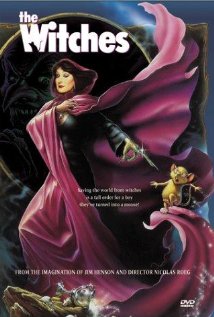 9. The Witches
Rating:PG
Nightmare Odds:6/10
Roald Dahl was always known for his dark humor, so it's no surprise that a film adaptation of his book The Witches is as unsettling as it is kid-friendly. Not only does the film version deliver a creepy performance by Anjelica Huston as a Grand High Witch, but it is also notably Jim Henson's final production.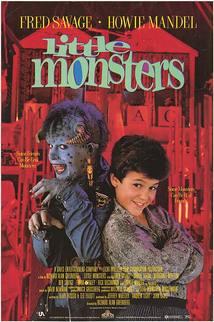 8. Little Monsters:
Rating: PG
Nightmare Odds: 4/10
When the sun goes down, forget The Wonder Years; Little Monsters is a little slice of late-'80s Fred Savage greatness with a horror twist. The film features Savage as Brian Stevenson, a budding kid enduring a move in the wake of his parents separation. In his time of need, he makes a true friend: Maurice (Howie Mandel), a monster whose job is to terrorize kids as they sleep. The film features some frightening scenes as the duo stroll the monster underworld, but maybe the scariest part is the shrieking, vein-bursting reactions from Brian's dad (Daniel Stern) as he discovers Maurice's late-night damages.


7. Monster House:
Rating: PG
Nightmare Odds: 5/10
Before Community, Dan Harmon helped pen a gem of a kids' horror movie in Monster House. The 2006 film follows two suburban pals, Chowder and DJ, as they try to demolish a haunted house that threatens their neighborhood. The film is meant for kids, but it's familiar for adults with hilarious voice acting from Steve Buscemi, Jason Lee and Fred Willard. Although it rightfully earns its PG rating, a fairly intense final battle scene might make this one for the faint of heart to skip.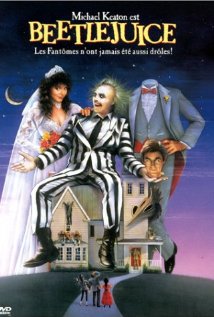 6. Beetlejuice:
Rating:PG
Nightmare Odds: 6/10
After a little vacation, Barbara and Adam Maitland find some uninvited guests in their homes. Okay, so maybe they died, and maybe their house was sold to some poor, unsuspecting (but equally annoying) couple. After some failed haunting attempts, the Maitlands make the mistake of hiring a "bio-exorcist" Betelgeuse (played perfectly by a never-more-revolting Michael Keaton) to fumigate the place of the living. As this situation tends to go, the hired gun gets out of control, and we're left with Tim Burton's wacky vision of a ghoul gone really bad. Its good humor and (sort of) likable antagonist make this one a film most of the family can enjoy. And a kid-centric animated TV series gives it some bonus points.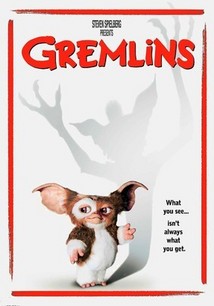 5. Gremlins
Rating: PG-13
Nightmare Odds: 8/10
Although Gremlins originally had a PG rating, it is widely referred to as a movie that initially pushed the MPAA to create a higher rating. The New York Times first referred to it in 1984 as a "kiddie gore" film based on the appeal of Gizmo, "a small, furry, fictitious creature that looks something like a cuddly teddy bear with the ears of a rabbit, a Bambi-like nose, eyes as round and deep and dark as glass buttons." That description alone might leave some parents sold, but it's later on, when Gizmo gets even the tiniest bit of liquid on him, when he starts producing tiny reptile-like hellraisers. But with a production cred from Steven Spielberg and comic relief from Gizmo and its offspring, Gremlins never strays too far from family friendly.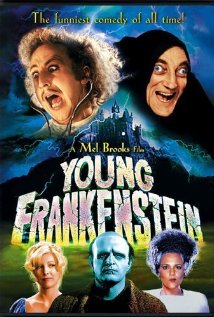 4. Young Frankenstein:
Rating: PG
Nightmare Odds:2/10
Mel Brooks' hilarious take on the Frankenstein monster (and horror movies in general) feels familiar and timeless even if you're not a fan. It follows Dr. Frederick Frankenstein (played by Gene Wilder) as he finally gives into continuing his grandfather's (the Frankenstein) experiments. Peter Boyle's take on Frankenstein's monster is more playful than scary—after all, it's hard to see a kid being terrified by a tap-dancing monster. At times, the humor can be suggestive, but there are also some hilarious slapstick jokes that won't be lost on a younger audience.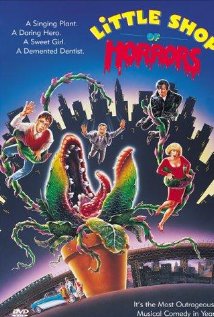 3. Little Shop of Horrors:
Rating: PG-13
Nightmare Odds: 7/10?
Rick Moranis shines as nerdy florist Seymour Krelborn, whose Venus Flytrap-esque plant Audrey II requires human blood to survive. The audience sees Krelborn juggle success with his own plant's insatiable appetite, and we get some big laughs along the way with help from Steve Martin, Bill Murray and The Four Tops' Levi Stubbs as Audrey II. Although the idea of a killer plant and some questionable language might raise a few eyebrows, the film's light-hearted attitude and fantastic musical moments make Little Shop of Horrors a great selection for horror-seeking young people.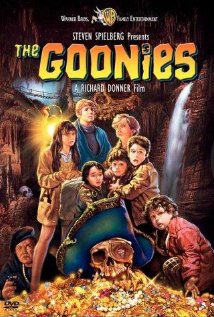 2. The Goonies
Rating: PG
Nightmare Odds: 4/10
For most kids, there's something completely terrifying about packing up your things, making new friends and moving to a strange location. But unlike most kids, The Goonies have to deal with these problems while finding a pirate's treasure, escape the Fratelli family of fugitives and still try to stay together as a group of friends. In The Goonies, members of the group are kidnapped, forced into captivity with a mutant, made to walk the plank and even fight an octopus (off-screen). While at it's core, The Goonies is an adventure and a comedy, there are enough real obstacles and dangers that the stakes therein can become quite horrifying for some kids.—Ross Bonaime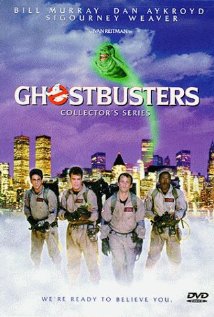 1. Ghostbusters:
Rating: PG
Nightmare Odds: 5/10
As the slew of '80s merchandise and a cartoon series would prove, Ghostbusters had mass-appeal with kids. The film followed a team of parapsychologists—played by Dan Aykroyd, Harold Ramis and Bill Murray—who tackle big-ghost issues in New York City. And although the bad guys come from beyond the grave, they're also kid-friendly, with the begging-to-be-a-plush-toy Slimer and a giant Stay-Puft Marshmallow Man.