For those of us who initially purchased an Amazon Prime membership so that we wouldn't have to pay shipping every time we resupplied our coffee, socks or phone chargers, it can be easy to miss all the great movies that we can now watch for no additional charge. For one thing, it can be hard to wade through Amazon's suggestions for what to spend your time on—for every classic comedy or gripping action adventure there are dozens of films that will never give you those two hours of your life back. We've combed through thousands of titles to select 100 of the best available as of Feb. 12, 2016. These include serious drama and documentaries as well as comedy, horror and sci-fi. And if you still can't find anything to watch, try one of the best TV shows available on Amazon Prime instead.
Here are the 100 best movies available to stream for free with Amazon Prime: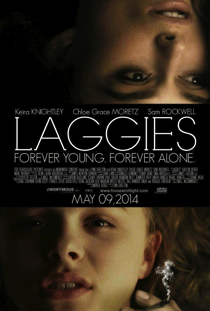 100. Laggies
Year: 2014
Director: Lynn Shelton
Laggies leans into coming-of-age and romantic dramedy genre tropes, but fiddles around with them in a pleasing manner. The film centers on Meg (Keira Knightley), a college graduate wasting her higher education. Reeling from the one-two punch of a marriage proposal by her longtime boyfriend Anthony (Mark Webber) that she's still not sure she's ready for and also seeing her father, Ed (Jeff Garlin), making out with a random woman at the wedding of her friend, Allison (Ellie Kemper), Meg wanders off into the night. She's approached by 16-year-old Annika (Chloe Grace Moretz), who's looking to have Meg buy some beer for her and her friends. Meg acquiesces, and then bonds with Annika and her pals over skateboarding. Shelton has the ability to coax extraordinarily relaxed, naturalistic performances out of her actors and actresses, and that's where Laggies really succeeds. It gives a smart nudge to the oddness of its conceit, and Knightley and Sam Rockwell, especially, rise to the occasion to help sell the material. Ben Gibbard of Death Cab for Cutie offers up an evocative score. And with the assistance of cinematographer Benjamin Kalsulke and production designer John Lavin, Shelton crafts a film that feels intimate and to-scale.—Brent Simon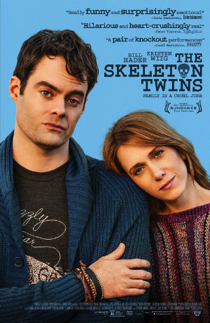 99. The Skeleton Twins
Year: 2014
Director: Ted Manahan
OK, I'll admit it. I thought the hype around this film coming into Sundance was because everybody loved Saturday Night Live twins Bill Hader and Kristen Wiig so much that they'd overfluff an average movie. What I didn't notice was that the film was directed (and co-written) by Craig Johnson, the man behind the underrated indie True Adolescents. Even had I realized that, I'm not sure i would have been prepared for what I saw — two fantastic performances from actors who had never really moved me before, a fantastic script that deservedly won the Waldo Salt Screenwriting Award at the end of the week, a couple of brilliant supporting turns from Luke Wilson and Ty Burrell, and a film with a heart as big as the moon, about two messed-up people just trying to get by. The characters move into and out of likeability, but the movie never does.—Michael Dunaway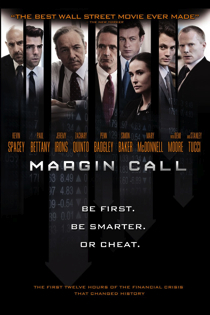 98. Margin Call
Year: 2011
Director: J.C. Chandor
Margin Call has been described as a thriller, but you could also call it a chamber drama. It contains thrills and suspense, yes, but not from chases or murder plots. The only gun barrel that the characters stare down is a metaphorical one, albeit loaded with something scarier than a bullet: the collapse of their financial institution, and perhaps the whole country's economy. Crime and betrayal run rampant but don't manifest physically. In his feature debut, J.C. Chandor shows a knack for smart dialogue and telling details. Sometimes the characters talk too much, but it's an impressive cast doing the talking. The film is like a well-rehearsed play. You don't get the impression that anything would happen differently if the actors performed it again tomorrow. The style works because, in the world these characters have created for themselves, everything that happens is inevitable. It's clear the track is mangled, but no one can stop the train.—Michael Dunaway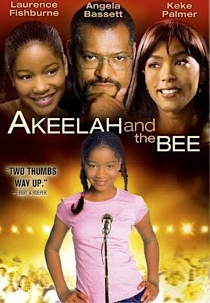 97. Akeelah and the Bee
Year: 2006
Director: Doug Atchison
Akeelah and the Bee is the kind of movie you want to recommend to every 11-year-old you know. Akeelah has brains but little motivation until her teachers urge her to participate in a spelling bee. Especially rewarding is the way Akeelah draws inspiration not only from one attentive teacher, but also from her community, family, peers and competitors. The film is certainly fantastical in the way it uses winning a contest as a symbol of success, but it's honest about inner-city life even when it simplifies. For example, the subtle implication that one guy in the neighborhood is a drug dealer probably flies past many young viewers. And the mildly salty language seems realistic, even though it's atypical for a family movie.—Robert Davis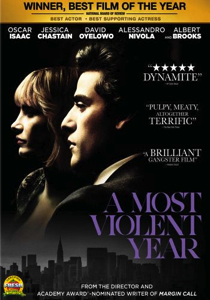 96. A Most Violent Year
Year: 2014
Director: J.C. Chandor
A Most Violent Year marks writer/director J.C. Chandor's third feature film in four years. Aside from demonstrating Chandor's remarkably prolific nature, the film also further establishes the New Jersey-bred filmmaker as one of the most versatile on the market. Indeed, A Most Violent Year may be his most conventional outing to date, but that's only because his debut film (Margin Call) centered on the complex machinations of the recent financial crash while his follow-up (All is Lost) was basically a one-man show with little to no dialogue. This time around, Chandor turns his eye to the corrupt, violence-filled New York City of the early '80s. The story centers on Abel Morales (Oscar Isaac), an immigrant-turned-aspiring-heating-oil-magnate whose attempts at expanding his business land him in hot water with the government, the banks and the local Mafia. As the central character, Isaac is nothing short of extraordinary, channeling the kind of subtle, yet evocative characters perfected by Al Pacino and Robert De Niro in their '70s heyday. Equally great is the supporting cast, which boasts Jessica Chastain, David Oyewole and an unrecognizable Albert Brooks. And while the film's deliberate pacing and understated nature may be a deal breaker for some, those who stick around will be rewarded with a beautifully crafted, if chilling portrayal of how the pursuit of the American Dream can slowly transforms into a nefarious journey into the heart of darkness.—Mark Rozeman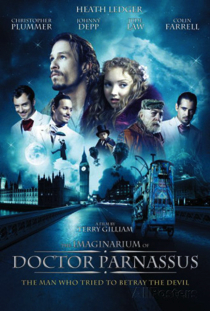 95. The Imaginarium of Doctor Parnassus
Year: 2009
Director: Terry Gilliam
The premise of The Imaginarium of Doctor Parnassus is a perfect vehicle for Gilliam's imagination, which has remained wonderfully bizarre through the years. Christopher Plummer plays Dr. Parnassus, an ancient carny with a magical mirror that transports people inside their own imaginations. He's pitted against that most notorious of gamblers, the devil, played by Tom Waits, who proves yet again that he's just as fine an actor as he is a singer or songwriter. A stranger named Tony (Heath Ledger) joins the traveling troupe in Ledger's final performance before his death, a third of the way through filming. Gilliam's decision to use Johnny Depp, Jude Law and Colin Farrell to portray Tony inside the mirror, was a clever work-around, but Plummer and Waits steal this show, anyway. Their epic struggle, we learn, has been going on for centuries, but the further we get into the film, the more confusing the battle becomes. On one side, we have story and imagination. On the other, temptation? Selfishness? Ease? Like Michel Gondry, Gilliam is adept at creating visual splendor and is capable of creating a masterpiece when the story is there to back it up. Unfortunately all the lovely threads Gilliam follows never quite weave together, but the film is worth watching for its individual moments of movie magic.—Josh Jackson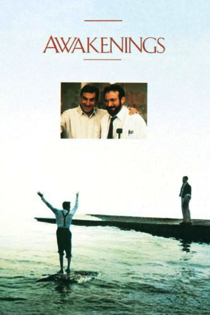 94. Awakenings
Year: 2009
Director: Penny Marshall
He'd put his doctor's coat—and goofy persona—back on eight years later for Patch Adams, but we prefer Robin Williams' portrayal of Dr. Malcolm Sayer, whose concern for a group of catatonic patients leads him to revive one in a medical trial. Alongside a brilliant performance from Robert De Niro, Williams holds his own—something that would have been hard for us all to imagine watching Mork back in the day. Based on British neurologist Oliver Sacks' 1973 memoir, the film earned an Oscar nomination for Best Picture as well as an acting nod for De Niro.—Josh Jackson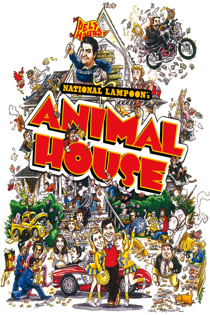 93. National Lampoon's Animal House
Year: 1978
Director: Jon Landis
John Belushi created an entire character archetype in his too-short career, but it's best vehicle is quite possibly in John Landis' party romp as the intoxicated slob, Bluto. Written by the late Harold Raimis, Animal House captures all of the excessive, mindless fun of college in a memento that never becomes any less funny or nostalgic, no matter how many times you rewatch it.—Sean Edgar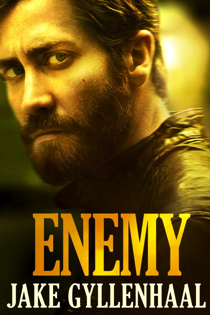 92. Enemy
Year: 2014
Director: Denis Villeneuve
The chance to portray twins or at-odds characters in a single film is catnip for actors of a certain level of ambition, though not without potential pitfalls. The impulse to chew scenery or present grand differentiation is often difficult to resist. Enemy, though, which reteams Jake Gyllenhaal with Prisoners director Denis Villeneuve (though it was actually shot before that film), finds the actor trading in similarly subdued and thoughtful tones as he did in that kidnapping drama. And, adapted from the late Nobel Prize-winning author José Saramago's 2004 novel, The Double, the film offers up more than just a meaty pair of roles for Gyllenhaal. A woozy, danger-infused rumination on identity that triggers tripwires of personal panic and awakened sexual compulsion, Enemy is like a cold glass of water to the face of cinematic formalism.—Brent Simon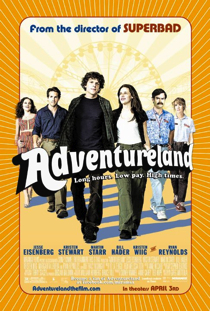 91. Adventureland
Year: 2009
Director: Greg Mottola
Adventureland is a part of a long tradition of autobiographical coming-of-age stories. It's reasonable to assume these stories remain so popular because they're personal to filmmakers, but curiously, the actual movies are almost all the same—quirky caricatures of youth spliced with the usual awkward rites and first loves. Together they create a fantasy of shared adolescent experience that's easy to embrace, especially since it usually ends with a smooth welcome into the future. Adventureland does not break from this, and yet it feels special—light, easy to like and more forthright than one would expect. Set in 1987, when writer-director Greg Mottola was the same age as the characters, the movie considers James (Jesse Eisenberg), a recent college grad whose plans for a European summer morph into a season at the eponymous local park. The stock population is all there: the unhinged boss (Bill Hader), the nerdy sage (Martin Starr) and, of course, the kindred soul (Kristen Stewart). Booze, hash brownies, malicious elders and romantic entanglements complicate things, but not by much. Mottola made Superbad, a very funny movie that became a phenomenon, but he insists on a more modest approach here. The movie works harder to suggest a mood than it does to get laughs, and that's no small thing, especially since its writer-director spent a decade under the influence of Judd Apatow. On the way out of Adventureland, there may not be any eminently quotable lines or gags, but there is the rare sense of satisfaction that comes from a story told through careful, patient eyes.—Jeffrey Bloomer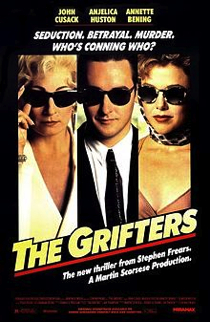 90. The Grifters
Year: 1990
Director: Stephen Frears
British director Stephen Frears does a marvelous job of adapting one of the toughest hard-boiled nuts to crack, mid-1900s novelist Jim Thompson, in this pulpy oedipal neo-noir. John Cusack sheds the last remnants of his Say Anything teen-star sincerity as Roy Dillon, a slick but stupid young con artist. He thinks he's smarter than chemical blonde mom Angelica Huston, an odds fixer at the track who oozes calculation with every utterance of "Los ANG-guh-LEEZ," and hustling girlfriend Annette Bening, a newer version of dear old mum on the hunt for her own long game. The shitshow of Freudian damage and deception, penned for the screen by Donald E. Westlake, is unsettling even by Thompson standards. Frears and his core triangle of actors—restrained but revelatory, all—keep the one-upsmanship taut, the better to let Thompson's subversive, straight-up HAM gender dynamics and festering worldview have their way. (Pat Hingle, Stephen Tobolowsky and the late, great J.T. Walsh are other casting masterstrokes.) You can almost smell the putrid yellows and browns of Roy's apartment—with its too-obvious clown paintings—and L.A. at large. When trouble is a gut punch—or an unwanted child, pick your stomach ill—you know things aren't gonna end well.—Amanda Schurr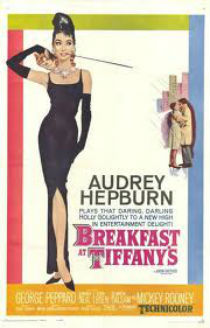 89. Breakfast at Tiffany's
Year: 1961
Director: Blake Edwards
In 1961, every woman wanted to be Audrey Hepburn's Holly Golightly, and every man wanted to be with her. This early romantic comedy loosely based on a Truman Capote novella gave us "Moon River." Even the poster is iconic: the long cigarette, the jewels, the cat and her long black dress.—Adam Vitcavage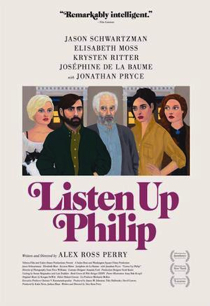 88. Listen Up Philip
Year: 2014
Director: Alex Ross Perry
The creative elite of New York are always a prime target for satire—so much money, yet so much malaise—but they're rarely hit as mercilessly as in Alex Ross Perry's Listen Up Philip. The film, Perry's third feature as director, centers around a young writer who is such a miserable human being that you have to wonder if any measure of success would make him happy. In fact, you have to wonder if he is anything more than his misery. His story isn't about mastering the art of the novel, but about utterly failing at the art of living. As we watch his story unfold, each laugh brings a deeper sense of bleakness, a deeper shade of tragedy. Jason Schwartzman stars as the title character, giving one of his best performances in years—or ever—as an up-and-coming literary star who happens to be an angry, sulky, self-centered son of a bitch. That his girlfriend, Ashley (Elisabeth Moss), manages to put up with him for more than a day illustrates both her power of perseverance and her willingness to be put upon, which together paint her as a paradoxical figure of both great strength and shameful weakness. Perry's sensibilities may not inspire wide appeal—even kindred spirits like Noah Baumbach and Woody Allen make more effort to redeem their characters—but his work isn't meant to let anyone off easy. With his accomplished cast in fine form, he pulls laughs from the most uncomfortable situations, and Philip thrives in wry observations, clever dialogue and a distinct visual instinct.—Jeremy Mathews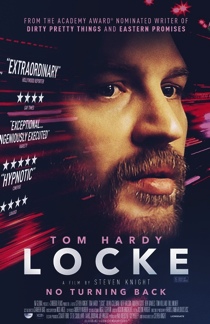 87. Locke
Year: 2014
Director: Steven Knight
Whether or not you buy into Locke—an 85-minute movie in which Tom Hardy spends 99% of the time driving and talking on the phone—as a thrilling and daring cinematic experience will depend greatly on how much you're able to invest in the character of Locke himself. Because while Locke strikes some interesting notes as an exercise in minimalist filmmaking, it fails to deliver the full-fledged symphony that would make it a true triumph. Despite the choice to employ a rather inexplicable Welsh accent, Hardy's performance is never less than genuine, which ensures even the most hackneyed moments are at least somewhat affecting. And the film's hypnotic visual style, a sleek evocation of the experience of cruising down a highway at night, successfully conjures a seductive power similar to the night driving sequences in Nicolas Winding Refn's Drive. Yet, all of it essentially boils down to a white guy dealing with a midlife crisis, and that's a rather banal engine for such an eye-catching vehicle.—Geoff Berkshire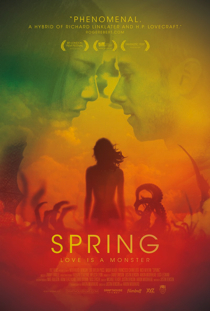 86. Spring
Directors: Justin Benson, Aaron Moorhead
Year: 2015
One part philosophizing travelogue, one part visceral Body Horror, it's tempting (and easy) to call Spring a case of Richard Linklater meeting David Cronenberg. Fine company to be associated with, sure, but the comparison points only to fairly superficial components. Tonally and spiritually, the film has much more in common with Spike Jonze, which is a damn sight more difficult trick to pull off. The love story at the center of Spring is mysterious, funny and often poignant—a tough enough thing even to describe, let alone commit to film. Like Jonze's Her, Spring is, ultimately, a bracing, mature examination of the conditions placed on love, and the emotional walls erected when those conditions seem so unique a challenge.—Scott Wold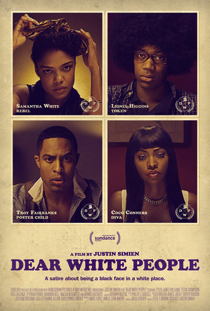 85. Dear White People
Year: 2014
Director: Justin Simien
While Dear White People anchors its perspective in the struggles of its black leads, it argues that racism is a universal issue—or that, at least, dealing with the implications of racism, rooting it out at its source, is a personal task for every single human being to undertake. Who hasn't, at one point or another, felt like they didn't fit in with their peers? Who doesn't feel the tug of social pressure when they're in school? These aren't questions about racism, but they do inch us collectively closer to targeting the very deep-seated core of what it is that still makes racism so prevalent today. Simien stumbles in the third act thanks to an amalgam of plot complications (a stroke of simplicity could have smoothed over Dear White People's landing), but maybe a diluted ending would have glossed over the truth at the film's core: that race politics are more complex than pretty much any one of us realizes.—Andy Crump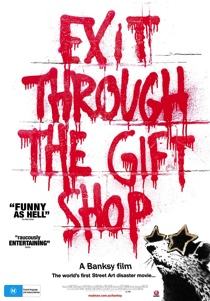 84. Exit Through the Gift Shop
Year: 2010
Director: Banksy
When renowned graffiti artist Banksy took the camera away from Thierry Guetta, the man shooting his biopic, and decided that the subject would become the documentarian (and the documentarian, the subject), an incomparably zany (and very, very funny) documentary was born. Against all odds, Mr. Brainwash, as Guetta christens himself, puts on the largest and most profitable street art exhibition in history. The film never quite takes a side on the Warholian question of whether Guetta/Mr. Brainwash is actually a legitimate artist or has merely convinced enough people that he is—or whether those are one and the same, or whether it even matters. But the most compelling theme of the film is its cinematic exploration of Heisenberg's Uncertainty Principle: That a phenomenon cannot be observed or measured without simultaneously changing it. Guetta never puts spray can to wood until he's being documented by Banksy. Does that mean Banksy made him what he is? Destroyed, in some sense, what he was? And is that good or bad, or neither? Banksy's not saying. —Michael Dunaway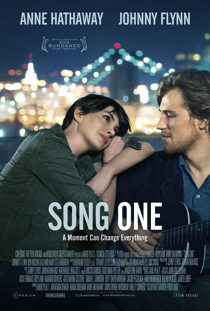 83. Song One
Year: 2015
Director: Kate Barker-Froyland
In her first major role since winning the Best Supporting Actress Oscar for_ Les Misérables_, Anne Hathaway gets back in touch with her indie side for Song One, a modest but affecting drama that finds her delivering a gentle performance that contains none of the melodramatic fireworks of Fantine. Writer-director Kate Barker-Froyland's feature debut about a woman reconnecting with her brother through his songwriting idol has a delicate, melancholy tone that's fragile but strong enough to sustain this minor-key tale. Hathaway's isn't the only nicely understated turn in the film. Mary Steenburgen is particularly great as an outspoken but not over-the-top mother who has lived a rich life and must now be content with her long-ago memories. And Johnny Flynn, who's an actor and musician, imbues James with the soulfulness of an artist, performing the character's songs (written by indie songwriters Jenny Lewis and Johnathan Rice) with a simplicity that doesn't try to oversell James's talent. What could have been a mopey, self-obsessed portrait of a flash in the pan is instead a genuine portrayal of a floundering musician who fears that his peak is already behind him, no matter how many teen girls still think he's a dreamy poet.—TIm Grierson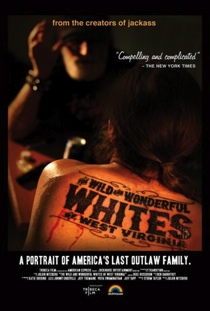 82. The Wild and Wonderful Whites of West Virginia
Year: 2010
Director: Julien Nitzberg
You can have Gene Simmons, the Palins and the Kardashians. I'll take the Whites of Boone County, West Virginia for pure reality entertainment. Produced by the "Jackass" MTV folks, the film takes a close look at these modern day hillbillies with a bent for crime. They make the Gotti mob look like the Osmonds. Openly using and selling drugs, milking the government entitlement system and, maybe worst of all, giving their kids names like Cheyan and Tylor. In one scene Derek White demonstrates the "Boone County mating call" by shaking a bottle of illegal drugs and shouting, "Come and get it, baby." Hank Williams III contributes some tunes to the movie with "Punch Fight Fuck!" being the most appropriate theme song.—Tim Basham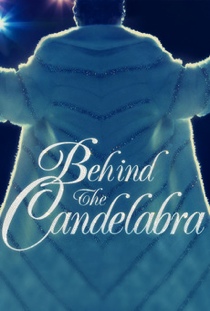 81. Behind the Candelabra
Year: 2013
Director: Steven Soderbergh
At first blush, the main draw of Behind the Candelabra would seem to be its camp appeal: a true-life love story between a humble aspiring veterinarian and Liberace, that icon of kitsch and knowing excess. And while that element exists in director Steven Soderbergh's film, what resonates more strongly is the difficulty in falling in love with someone famous. That person may love you back sincerely, but fame always gets in the way. That's not a particularly revelatory idea, but Soderbergh and his cast at least find a lively way to say it one more time. A glitzy coming-of-age story told in hot tubs and Rolls Royces, Behind the Candelabra is not necessarily the sort of project you envision Soderbergh finishing his directing career making. But if it is his final movie, it's worth noting that this is one of his warmest.—Tim Grierson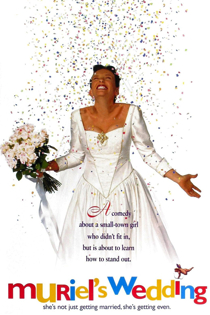 80. Muriel's Wedding
Year: 1994
Director: P.J. Hogan
In analyzing the modern rom-com, one of the genre's major inherent issues lies in the fact that a lion's share of the its hopeless, unlucky-in-love protagonists are ridiculously beautiful and glamorous movie stars who, let's face it, are not likely to have the same dating woes as us plebeians. A refreshing antidote to this trope, Australia's Muriel's Wedding instead chooses to center on the kind of character that would normally fill the "goofy best friend" slot. Indeed, the titular character is a sweet, ABBA-loving daydreamer who is perpetually denigrated by her peers and family. After stealing some money to go on vacation, however, she decides to reinvent herself in an attempt to find true love. Though generally exuberant and feel-good in nature, Muriel's Wedding derives its dramatic substance by facing down the harsh reality of what happens when romantic fantasies meet reality. Featuring a career-best performance from Toni Collette and one killer soundtrack (I take this over Mamma Mia! any day), Muriel's Wedding is an utter delight.—Mark Rozeman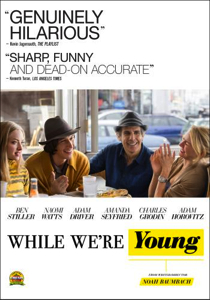 79. While We're Young
Year: 2015
Director: Noah Baumbach
While We're Young stars Ben Stiller and Naomi Watts as Josh and Cornelia, a 40-something married couple living in New York City. Cornelia produces her revered father's documentaries—the father is played by the stellar Charles Grodin—while Josh is a once-promising documentarian who has spent a decade on his latest project, which might finally get done in about a decade from now. Childless but relatively content—a couple miscarriages have convinced them that parenthood wasn't in their future—Josh and Cornelia find their staid domestic lives interrupted by meeting Jamie and Darby (Adam Driver and Amanda Seyfried), who are almost the perfect representation of 20-something hipsters. A free-spirited married couple who love kitschy cultural detritus like Rocky III with utter sincerity, Jamie and Darby have an enthusiasm for new restaurants, trends and enlightenment movements that shakes Josh and Cornelia from their doldrums. Though focused on Josh, who's consumed with disappointment that he's not a bigger success, the film views its two generations of characters with equal amusement. If Josh and Cornelia are struggling with the choices they've made, Jamie and Darby are grappling with the moment when they have to stop imagining a future and start reaching for it. From Josh's perspective, Jamie is so lucky, his life stretching out in front of him. As they become friends, Josh tries to be a mentor, but really he just wants to go back to being young, when he had potential and promise rather than just being a middle-aged disappointment. Stiller has a knack for such twitchy, failed individuals, and he wrings Josh's hang-ups for plentiful laughs. As for Driver, he successfully transforms Jamie into a comically nightmarish vision of that supremely confident, serenely unflappable younger guy we all know, a thorn in the side of our faltering self-esteem. If the performance weren't so painfully true, it wouldn't be so damn funny.—Tim Grierson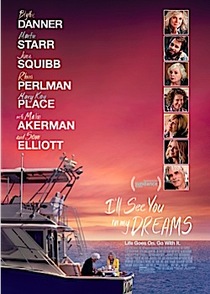 78. I'll See You in My Dreams
Year: 2015
Director: Brett Haley
Picture this: You've been on your own for decades following the death of your spouse, your friends are all mostly enshrined in retirement community living and you've just been told that you have to put your pooch to sleep. In a less thoughtful movie, you'd be expected to fall into a traditional romance with a perfect stranger and validate your existence anew through wholesome late-stage monogamy. But Brett Haley's I'll See You in My Dreams has insight and empathy to spare, which combine with its casts considerable charms—especially those of Haley's star, Blythe Danner—to make his film altogether different from other fare of its sort. Danner's happily independent widow falls into a friendship with her pool boy (Martin Starr) and into courtship with the never-more-dashing Sam Elliot, but I'll See You in My Dreams doesn't condescend to its characters (or its viewers). Instead, it offers an organic, non-judgmental portrait of one woman choosing to reconnect with life.—Andy Crump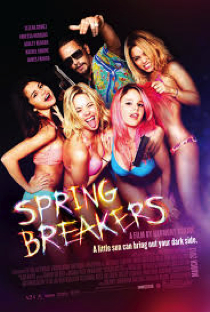 77. Spring Breakers
Year: 2013
Director: Harmony Korine
Watching James Franco in Spring Breakers, one has to ask: Is this a put-on? But the scarier question is, What if it's not? The brilliance of his portrayal of Alien, a Scarface-aspiring dirt-bag, is that no matter how outlandishly over-the-top it goes—"Look at my shit!"—there remains a deeply unsettling edge to the performance that suggests a white-trash nightmare who could do real damage to those around him. We laugh at Franco as Alien, but the laughs get stuck in our throat: Just like the movie, his performance is a wickedly satiric look at our worst impressions of youth culture—until it gets so frighteningly real that we're left dazed and amazed.—Tim Grierson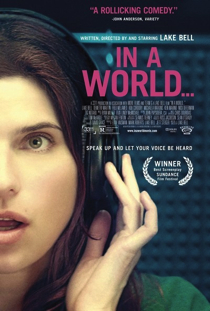 76. In a World…
Year: 2013
Director: Lake Bell
Lake Bell's directorial debut has heart, soul and a message without getting too preachy. In a World… is an examination of the male-dominated world of the voice-over industry. It opens with a short introduction to the men behind the microphone, including the late Don LaFontaine, who voiced more than 5,000 movie trailers during his career. It's LaFontaine's passing that sets the film in motion: Who will become the industry's next godfather? Veteran voice actor Sam Sotto (Fred Melamed) says he doesn't want the mantle, so instead grooms golden boy Gustav (Ken Marino) to win the next big gig. When his underachieving daughter Carol (Bell) finds herself also in the running for the quadrilogy, Sotto breaks his promise to groom Gustav and throws his own hat into the ring. It gets ultra-competitive with both hilarious and heart-breaking moments. In a World… provides great insight into the voice-over industry, but Bell does an even better job of bringing fresh characters, interesting relationship dynamics and multiple storylines to the screen through a crisp script that doesn't pander to the audience.—Christine N. Ziemba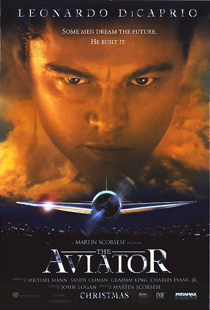 75. The Aviator
Year: 2004
Director: Martin Scorsese
With Howard Hughes' larger than life personality and those action-packed scenes of him flying (and crashing) planes, it's hard not to first think of the famous businessman and aviator as a sort of superhero: a man capable of almost any feat, of withstanding any sort of struggle. But a movie that only captures that side of Hughes' life would be an incomplete one. A hollow one. What makes The Aviator one of the greatest biopics of all time is that it shows Hughes' vulnerabilities as well, most notably of which was his battle with Obsessive-Compulsive Disorder. Leonardo DiCaprio's portrayal of Hughes at his lowest, during Hughes' anxiety-ridden spirals is far more compelling and suspenseful than the Beverly Hills plane crash scene itself.—Anita George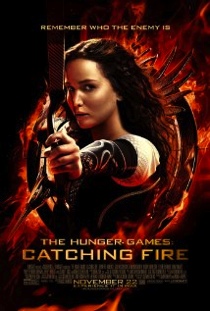 74. The Hunger Games: Catching Fire
Year: 2013
Director: Francis Lawrence
The Hunger Games: Catching Fire picks up six months after the original, on the morning of the Victory Tour, on which Katniss and Peeta will travel to the 12 districts to honor the fallen Tributes and celebrate their survival, ending up once again in the opulent capital. Working from a smartly adapted script by Simon Beaufoy and Michael DeBruyn, Francis Lawrence emphasizes the story's cynical critique of celebrity culture, of living one's lives and loves for the camera, and condemnation of a one percent who drink potions to puke during parties so they can eat more while the rest of the country is starving. The Hunger Games: Catching Fire is a stellar sequel and a crackerjack middle chapter. Its follow-up, Mockingjay Part 1, is also available on Amazon Prime.—Annlee Ellingson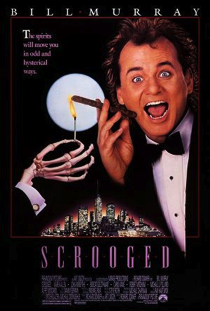 73. Scrooged
Year: 1988
Director: Richard Donner
We learn all we need to know from Bill Murray's modern day Ebeneezer in his introduction: After viewing the latest promos for his television network, Frank opens his desk drawer, catches his reflection in a small mirror, smiles, fixes his hair and then closes it. In case it's not clear: Frank Cross has a drawer in his desk devoted to a vanity mirror. While the rest of the film sometimes devolves into over-the-top nonsense, it's Murray's committed touches like these that make Frank Cross so memorable.—Greg Smith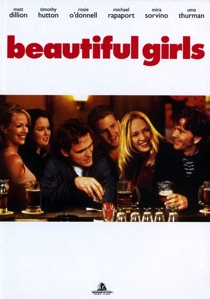 72. Beautiful Girls
Year: 1996
Director: Ted Demme
Ted Demme's 1996 film is many things, all but one of them not particularly unique or unheard of: it's a well-executed ensemble relationship comedy set in a small town that's recognizable to anyone who's spent any time in a small town. It's a calm, gentle study of a group of childhood friends struggling to come to terms with the responsibilities of adulthood and of their impending 30s. None of that is unique, though having it all come together as well as it does in Beautiful Girls is certainly unusual. What is uncommon, however—and pretty much absent from Hollywood—is its portrait of attraction between an older man and a young, barely teenaged girl. With the pseudo-courtship between the Marty (Natalie Portman) and Willie (Timothy Hutton), writer Scott Rosenberg allows for an attraction between age categories that isn't prurient or melodramatic or improperly acted on—it just is. Watching the chemistry between Marty and Willie develop and watching the two wrestle with what to do about it is refreshing and romantic, even as its ultimate resolution rings true (and a bit bittersweet).—Michael Burgin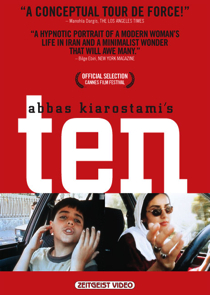 71. Ten
Year: 2002
Director: Abbas Kiarostami
Like with Kiarostami's best films (Close-Up and Certified Copy, among many), the rigorous conceit behind Ten is more unwieldy to describe than it is to experience. Over the course of 10 conversations—each demarcated by a sort of old-timey film stock count-down, each chronologically spaced but lacking a clear sense of how much time has passed between segments—we experience the fears, quirks, travails and typical day of a woman living, working and attempting to carve out some room for her own in modern Tehran. Filmed in long takes by two digital cameras, one mounted to unflinchingly chronicle the passenger side of one woman's (Mania Akbari) taxi cab, and the other trained only on the woman, Kiarostami never moves his cameras (except for one stark glimpse of the casually seedy side of Tehran nightlife) to take in anything but this woman and her passengers. Yet, within these self-set strictures, Kiarostami is able to convey a deeply felt sense of full lives playing out in our periphery, giving intimate voices to those most often overlooked. —Dom Sinacola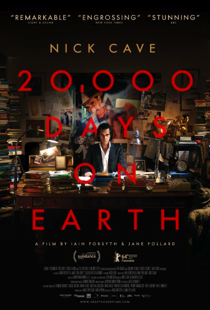 70. 20,000 Days on Earth
Year: 2012
Directors: Iain Forsyth, Jane Pollard
It's hard to imagine a more "Nick Cave" Nick Cave doc than 20,000 Days on Earth. Ostensibly a day in the life of the Australian-born musician—his 20,000th day alive—it's more self-reflective meditation than biography. At turns reflective, intimate, poetic and strange, the film captures Cave talking to his therapist, his bandmates and even a series of ghosts as he travels around his adopted home of Brighton, England. Those ghosts are no longer content to lie in the dark, and this documentary is about, more than anything else, Cave confronting his past as he visits a team working on his archive. But he's still making music and still living for those moments on stage, trying to terrify the front row. So it's fitting that the film culminates in a pair of performances, broken up with a quiet moment eating pizza and watching TV with his kids.—Josh Jackson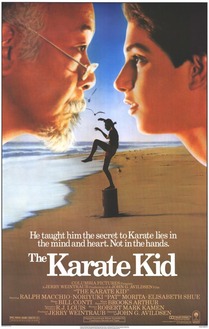 69. The Karate Kid
Year: 1984
Director: John G. Avildsen
In terms of '80s sports movies, there's Rocky, there's Karate Kid, and then there's everything else. This movie has everything: A kid down on his luck, terrorized by jerks, schooled by a mysterious guru, sharpened into a fighting machine via the foolproof technique of a musical montage, and thrust into a revenge scene whose luster has not faded in 30 years. This is part of the American sports movie canon, right down to the crane kick.—Shane Ryan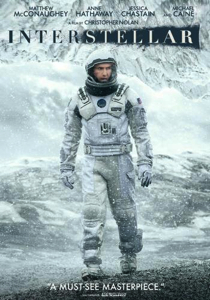 68. Interstellar
Year: 2014
Director: Christopher Nolan
Whether he's making superhero movies or blockbuster puzzle boxes, Christopher Nolan doesn't usually bandy with emotion. But Interstellar is a nearly three-hour ode to the interconnecting power of love. It's also his personal attempt at doing in 2014 what Stanley Kubrick did in 1968 with 2001: A Space Odyssey, less of an ode or homage than a challenge to Kubrick's highly polarizing contribution to cinematic canon. Interstellar wants to uplift us with its visceral strengths, weaving a myth about the great American spirit of invention gone dormant. It's an ambitious paean to ambition itself. The film begins in a not-too-distant future, where drought, blight and dust storms have battered the world down into a regressively agrarian society. Textbooks cite the Apollo missions as hoaxes, and children are groomed to be farmers rather than engineers. This is a world where hope is dead, where spaceships sit on shelves collecting dust, and which former NASA pilot Cooper (Matthew McConaughey) bristles against. He's long resigned to his fate but still despondent over mankind's failure to think beyond its galactic borders. But then Cooper falls in with a troop of underground NASA scientists, led by Professor Brand (Michael Caine), who plan on sending a small team through a wormhole to explore three potentially habitable planets and ostensibly secure the human race's continued survival. But the film succeeds more as a visual tour of the cosmos than as an actual story. The rah-rah optimism of the film's pro-NASA stance is stirring, and on some level that tribute to human endeavor keeps the entire yarn afloat. But no amount of scientific positivism can offset the weight of poetic repetition and platitudes about love.—Andy Crump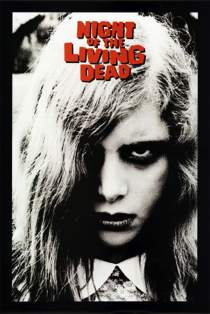 67. Night of the Living Dead
Year: 1968
Director: George A. Romero
It's not really necessary to delve into how influential George Romero's first zombie film has been to the genre and horror itself—it's one of the most important horror movies ever made, and one of the most important independent films as well. The question is more accurately, "how does it hold up today?", and the answer is "fairly well." Unlike, say Dawn of the Dead, Night is pretty placid most of the time. The story conventions are classic and the black-and-white cinematography still looks excellent, but some of the performances are downright irritating, particularly that Judith O'Dea as Barbara. Duane Jones more than makes up for that as the heroic Ben, however, in a story that is very self-sufficient and provincial—just one small group of people in a house, with no real thought to the wider world. It's a horror film that is a MUST SEE for every student of the genre, which is easy, considering that the film actually remains in the public domain.—Jim Vorel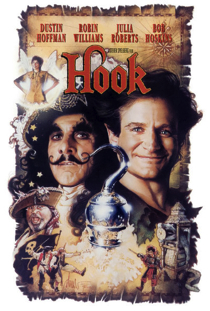 66. Hook
Year: 1991
Director: Steven Spielberg
They just don't make 'em like this anymore. Whether you were the kid who went to see Hook in the theater 10 times, or the parent that took them, this movie is a timeless for all generations. It's Spielberg at his finest, where adventure and lessons in morality intertwine just enough to teach us a lesson and entertain us simultaneously. It's also jam-packed with beloved performances: Julia Roberts as Tinkerbell, Dustin Hoffman as Hook (no one can beat this Captain) and then, of course, Robin Williams as Peter. We shouldn't even need to explain ourselves here: Robin Williams as Peter Pan – period. We also can't forget one of the most magical scenes in cinema when the Lost Boys devour an imaginary, colorful feast. Rufio! Rufio! With the latest Peter Pan adaptation on the way, Joe Wright's Pan, there's all the more reason to treasure this Spielberg classic.—Meredith Alloway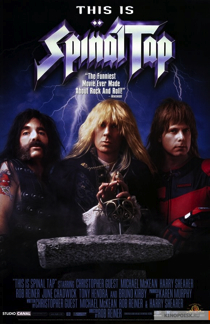 65. This Is Spinal Tap
Year: 1984
Director: Rob Reiner
The only rock documentary worth watching, according to Kurt Cobain and Dave Grohl—next to Pennebaker's Dont Look Back—This Is Spinal Tap isn't really a documentary at all, though it aspires to so much more truth than any countless, beatific biopic that's come out in the past couple decades or so. The story of a fictional metal/cock rock band told through talking head interviews that chronicle their iconic ups and downs, Spinal Tap is our best, early glimpse at the team who'd go on to make Waiting for Guffman, A Mighty Wind and Best in Show. While it isn't the first of its kind, it feels like it could be: So deeply does it understand the world it parodies, Spinal Tap knows that a mockumentary is best a biopic of people who never existed, taking the personalities that define this starfucking realm and then, ever so slightly, ever so lovingly, cranking them to 11.—Dom Sinacola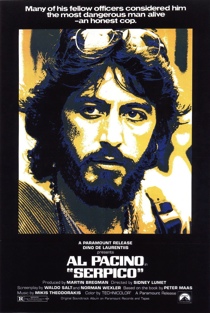 64. Serpico
Year: 1973
Director: Sidney Lumet
You could have a great debate about who had the best acting decade between Al Pacino, Jack Nicholson, Gene Hackman, Jon Voight, and Dustin Hoffman, and while my vote goes to Nicholson (with Hoffman a close second), Pacino has a terrific argument. In Serpico, he plays the complicated figure of a detective who went undercover to rat out corrupt cops. His decision to turn against his own is as fraught as you might imagine, and he faces death at every turn from cops who'd love to shut him up. It's an exciting street drama with the decrepit-yet-energetic look of urban '70s films.—Shane Ryan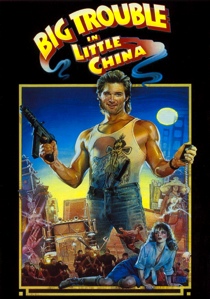 63. Big Trouble In Little China
Year: 1986
Director: John Carpenter
Next to The Thing or Halloween, Big Trouble In Little China feels like little more than a lark, one more toss-off showcase for John Carpenter's genre-bending curatorial spirit. Part goopy menagerie of grotesque special effects, part super-cool fantasy adventure, Big Trouble follows an all-American truck driver as he falls ass-backwards into a plot involving an ancient Chinese sorcerer seeking to fulfill a prophecy that will restore him to human form. The flick eschews all senses of horror or tension to focus on carefree action bro Jack Burton, the aforementioned trucker played to the hilt by Kurt Russell, who was pretty much at the height of his laid-back dude-ical powers back in the '80s. In fact, Carpenter may be that decade's best unheralded action director, and Russell his charming muse, way more fun to watch than a Schwarzenegger or a Stallone or a VanDamme—Adonises barely able to grimace out full sentences, let alone crack a smile—because there wasn't much more to what he was doing, or what Carpenter was filming, than going mullet-first into whatever madcap caper struck his fancy. All one-liners, shameless machismo, shiny biceps, and a gnarly pair of mom jeans, Jack Burton is comparable perhaps only to John McClane in his unflagging ability to take absolutely nothing seriously about the serious situation around him.—Dom Sinacola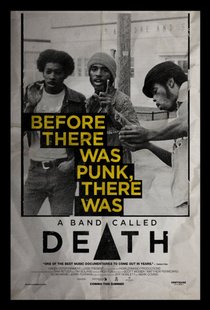 62. A Band Called Death
Year: 2012
Directors: Jeff Howlett and Mark Covino
More than just being a standard music documentary, A Band Called Death explores the relationships between a tight-knit family, interconnected through their passions and through their loyalty to one another. Bobby and Dannis display the kind of sincerity that can only come from true selflessness. It's not for the cameras; it's how they live their lives and have raised their own families. Even if you didn't know a thing about the band and you don't even typically listen to the kind of music they play, you're going to find yourself thankful that the Hackney brothers are now in your life.—Matt Shiverdecker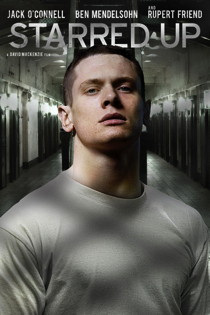 61. Starred Up
Year: 2014
Director: David Mackenzie
Scottish director David Mackenzie teams with writer Jonathan Asser, a British psychologist, whose work with gang members in the largest UK prison works as the basis for this unforgettable film. The main character of Starred Up is Eric (Jack O'Connell), a deeply troubled young man. The film gets its title from the special circumstances of his incarceration, where young offenders who are too violent for the juvenile system are "starred up" and sent to adult prisons. This is how he ends up behind bars with his father, Neville (Ben Mendelsohn). While Eric develops a special relationship with the psychotherapist running group therapy (played by Rupert Friend), it's the black inmates—who have been in the program, and are rehabilitating themselves—who take special effect on him. And, no. This is not another case of Magical Negroes. These characters are far too authentic to be tropes, and they're not heroes with hearts of gold. They're not even especially nice. Hassan, Tyrone and Des are like hardened criminals turned gestalt therapists. Perhaps "turned" isn't a fair word. The narrative makes it clear that they have worked through so much in therapy (although the work is never finished), and are now able to guide another troubled young man, who has the intelligence—but lacks any kind of control. In highlighting their stories and Eric's powerful, haunting narrative (with so many fascinating father/son twists and turns it's reminiscent of some of Scorsese's best works), Mackenzie and Asser's work seeks to expand our understanding of anger and the therapy employed to manage it.—Shannon M. Houston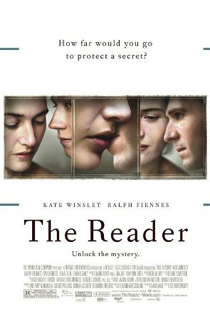 60. The Reader
Year: 2009
Director: Stephen Daldry
Stephen Daldry's adaptation of Bernhard Schlink's The Reader is a somber, desolate and profound film that does not shy away from the story's thematic complexities. David Kross superbly plays Michael Berg, a teenager in post-World War II Germany who embarks on an affair with a stern, serious older woman named Hanna Schmitz (Kate Winslet). A relationship that begins through an act of kindness quickly becomes sexual, tense and volatile. She becomes entranced by the stories Michael reads to her, the grand tales of Homer, Chekhov, Mark Twain and D.H. Lawrence. One of The Reader's virtues is its great respect for literature, for those fleeting moments in Hanna's day where she can revel in a world that is not her own. Winslet is astonishing as Hanna, an introverted woman whose past has been locked away so deep inside of her it has robbed her of a future. When the truth about her past is revealed in the film's second half, the shame of her secret tightens its grip on her throat. Professor Rohl (a terrific Bruno Ganz) tells Michael to learn from the mistakes he's made so he can avoid them in his own life. But learning signifies understanding, and understanding is the phantom each character in The Reader desperately chases—that elusive resolution not attainable when horrors this tragic happen at your own doorstep, when the people responsible are staring you in the face.—Jeremy Medina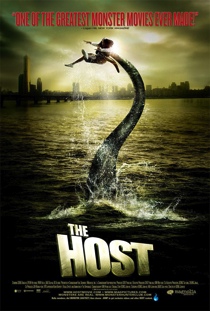 59. The Host
Year: 2006
Director: Joon-ho Bong
This South Korean update on the Godzilla mythos broke box office records in its homeland before gaining international acclaim with its pollution-bred monstrosity that harbors a dangerous virus. Director Bong Joon-Ho employes disarming humor and stark drama to make this one one of the most entertaining action horror movies in recent memory.—Sean Edgar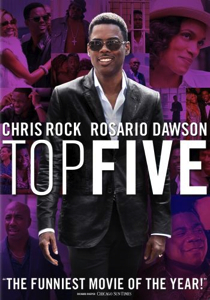 58. Top Five
Year: 2014
Director: Chris Rock
The chief thing to know about the film is that it's hilarious, as a comedy made by Rock should be. Almost as important is that it's heartfelt. Rock uses the opportunity to reflect on his own personal and professional travails; he leans on his biting wit, offering few pleasantries in Allen's quest for respectability. Top Five has tender times, but the film's sentiment usually gives way to rawer moments involving, among other things, Brown's relationship with her boyfriend (Anders Holm), Allen's misgivings about getting hitched, the family he left behind for Hollywood and, yes, those rare occasions that unintentionally mimic the current events on our televisions today.—Andy Crump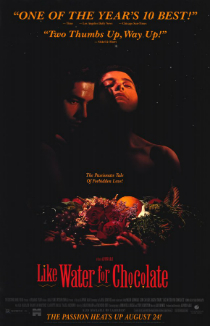 57. Like Water For Chocolate
Year: 1992
Director: Alfonso Arau
An adaptation of Laura Esquievel's novel about Mexican cooking and magical realism, Like Water for Chocolate depicts the passionate but forbidden love between two young people, Tita and Pedro. As Tita cooks, her moods and emotions directly enter her food, evoking violently powerful reactions—sometimes positive, sometimes disastrous—in all who eat her cooking.—Emily Riemer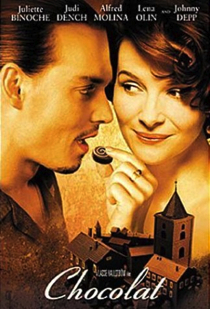 56. Chocolat
Year: 2000
Director: Lasse Hallström
A year before Amelie, another lovely, quirky French character with an impish streak made us swoon. Juliette Binoche plays a single mother opening up a chocolate shop in a tiny French village. Binoche is at her most charming in a delightful and fantastical romantic comedy of the sort that doesn't get made anymore. Nomadic chocolatier Vianne causes a scandalous stir in the conservative village when she opens her shop during lent, making an enemy of the village mayor (Alfred Molina). Things only escalate when she befriends a band of "river rats" led by Roux (Johnny Depp, making the other half of the audience swoon). Both Binoche and Judy Dench as Vianne's landlady and confidante earned their Oscar nominations for this 20th-century fable about embracing life with vigor.—Josh Jackson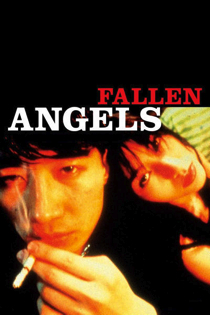 55. Fallen Angels
Director: Kar-Wai Wong
Year: 1995
Within the film's first moments, you'll know whether you're in or not: the fisheye lens; the jittery, jarring camerawork; the gauzy aftertaste—without delay, Kar-Wai Wong indulges in every one of his favorite near-fetishistic flourishes, firmly planting Fallen Angels with Chungking Express as an inimitable expression of post-modern urban ennui. It is, undoubtedly, a lot to ingest, and yet, for all of the film's meandering themes and woozy melodrama, the writer-director's adamant attention to style ties every shot to a greater, dreamier whole, practically setting up "disconnection" as a theme unto itself. And what's Fallen Angels about exactly? Contract killing; loneliness; regret; ice cream; and smoking, so much smoking—or it's not about these things as it is about how these things provide us a fleeting sense of self in the otherwise overwhelming sameness of modern life. That Kar-Wai Wong sets the film in Hong Kong speaks to the up-close claustrophobia of his cinematography: If anything, Fallen Angels is a study in the lives of those who live practically on top of one another, yet have no idea how to truly connect. It can be a cold thing to watch, but by the time it's earned its warm conclusion, one can't help but feel slightly less meaningless in this overcrowded world we try to call home.—Dom Sinacola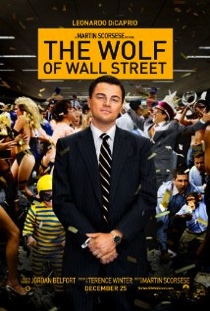 54. The Wolf of Wall Street
Year: 2013
Director: Martin Scorsese
It's tempting to compare The Wolf of Wall Street with that other famous ode to financial district excess, Wall Street. But though the two films share one layer of message—behold the high-flying lifestyle loose morals and shaky ethics can bring you in the land of stocks!—Scorsese's film is a meaner, more cynical and, worst of all, probably truer vision of the lifestyles of the rich, dissolute and famous. (Oliver Stone's 1987 film seems quaintly naive by comparison.) The Wolf of Wall Street lacks even the pretense of a moral center—with the exception of some half-hearted, mopey warnings from his dad (Rob Reiner), Belfort has no real conscience. Even Agent Patrick Denham (Kyle Chandler), who pursues and catches him—an ideal opportunity to give a face to the people Belfort has scammed—seems little more than an inconvenient party pooper. Not content with the implicit message contained in the lightness of Belfort's punishment, Scorsese even rubs it in a bit with a final look at Denham riding home on the subway.—Michael Burgin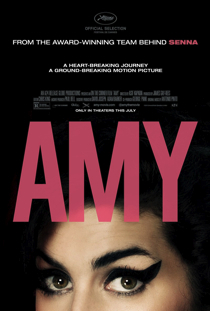 53. Amy
Year: 2015
Directors: Asif Kapadia
Director Asif Kapadia wisely puts his subject front-and-center; friends, family members and music industry associates are all interviewed for the film, but nearly all of them are presented as voiceovers rather than talking heads. Even when others are speaking, it's impossible to take your eyes off Winehouse in Amy. He has a way of making her reality feel cinematic, lingering in slow motion as she looks back at the paparazzi and rolls her eyes after rushing into a car amid a flurry of camera flashes. When she wins the Grammy for Record of the Year and gazes up at a screen broadcasting the ceremony, the way her eyes light up will make you briefly think you're not watching a documentary, but rather an awards-season biopic with some actress in a beehive wig trying to earn her Oscar. Then you'll pity anyone dumb enough to try to top Amy with something scripted—there's nothing like the real thing. —Bonnie Stiernberg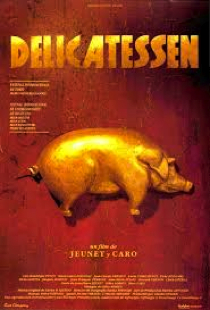 52. Delicatessen
Year: 2013
Directors: Marc Caro, Jean-Pierre Jeunet
Before they collaborated on The City of Lost Children, Marc Caro and Jean-Pierre Jeunet created this bizarre, darkly funny dystopic film about a post-World War II French apartment building under severe food rations from the government. To accommodate for the shortages, the butcher/landlord kills off his tenants one by one, selling the meat to the rest of the building via the currency of bags of dried corn.—Emily Riemer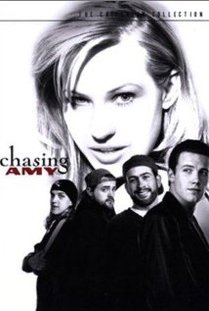 51. Chasing Amy
Year: 1997
Director: Kevin Smith
Anyone who has listened to enough hours of Kevin Smith's podcasts or lengthy Q&A sessions knows that, behind his perpetual potty-mouth and flashes of egomania, Smith is a big softie at heart. After two films that reveled in crass slackerdom lifestyles (Clerks and Mallrats), Smith honed his writing voice for his third feature, Chasing Amy. The film stars Ben Affleck as an amateur comic book artist named Holden whose life is thrown awry when he meets a beautiful and vibrant girl named Alyssa (played by Smith's then-girlfriend Joey Lauren Adams) and instantly falls in love. The problem? Alyssa is a lesbian. Crushed but still determined to spend time with her, Holden develops a close friendship with Alyssa, eventually telling her how he feels with the kind of speech that anyone who has ever experienced a hurtful bout of unrequited love has tossed around in their minds but never found the words to express.—Mark Rozeman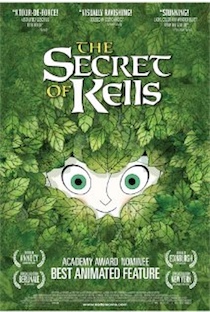 50. The Secret of Kells
Year: 2009
Director: Tomm Moore, Nora Twomey
Set in 8th-Century Ireland, our hero is the 12-year-old apprentice Brendan, who befriends a forest spirit namd Aisling in his quest to protect The Book of Kells from Viking invaders. The Secret of Kells' hand-drawn style gives it a gorgeous and breathtaking visual flair, a charm most of its contemporaries lack.—Josh Jackson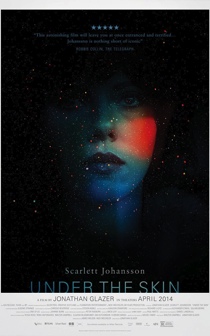 49. Under the Skin
Year: 2014
Director: Jonathan Glazer
It's a rare feat for a film to successfully convey the voice of the Other. Especially when that voice is an Other to everyone else here on Earth. Loosely based on Michel Faber's book of the same name, director Jonathan Glazer's take on Under the Skin finds greater fascination with translating an otherworldly perspective than with the novel's rather transparent "meat is murder" didactic. It not only makes for a more interesting story, it takes the form of an experience that reminds one of why the medium of film is so special.—Scott Wold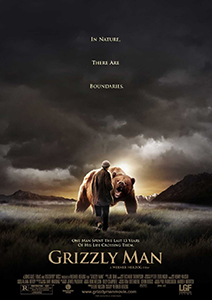 48. Grizzly Man
Director: Werner Herzog
Year: 2005
Leave it to Werner Herzog to take on a subject as peculiar and tragic as that of Timothy Treadwell, the bear enthusiast who, along with his girlfriend, was killed by his wild obsession in 2003. A sing-songy, pleasant, dangerously deluded man who believed his beloved grizzly companions knew and trusted him, Treadwell, over the course of 13 summers spent in Alaskan national parks, approached bears with both a religious reverence and folksy casualness—the latter of which arguably cost him his life. Treadwell self-anoints himself "kind warrior" and, alternately, "samurai," and at one point tellingly declares that animals rule, but "Timothy conquered." Rooted in Treadwell's own footage, Grizzly Man will divide camps between those who find him a reckless idiot and those who enjoy him as a kooky nature lover, or both. For his part, Herzog is a sympathetic yet level-headed narrator, his even voice and expositional asides setting the tone for a restrained, expertly crafted film. Far from exploitative—existing audio footage of the couple's death is not heard onscreen, just reacted to and discussed—Grizzly Man is a sensitive, supremely fascinating glimpse of the primal forces within us and apart from us, and what happens when they can't be reconciled.—Amanda Schurr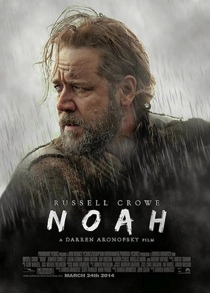 47. Noah
Year: 2014
Director: Darren Aronofsky
Starting with the ominous string hits that accompany its opening title cards, it's clear Noah isn't messing around. Darren Aronofsky's film aims to strip all hokiness from the story of a guy who loads a bunch of animals onto a giant ark so they can survive a flood. Make no mistake, this is a tale of violence from both humans and their creator. It is about the struggle to do the right thing, and the difficulty of knowing exactly what that is. Director Aronofsky and his co-writer Ari Handel have not perfectly re-envisioned the story—it's probably the least-focused effort of Aronofsky's career. But they have created a satisfying, at times stirring consideration of the Hebrew Scriptures' themes of free will, obedience and repentance. They have introduced new characters and story elements, largely pulled from different parts of Genesis and other scriptures with a healthy spirit of reinterpretation. With the exception of some sequences that appear to be simply action for action's sake, the additions serve the drama of spiritual grappling.—Jeremy Matthews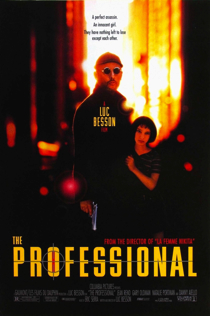 46. The Professional
Year: 1994
Director: Luc Besson
I'm not sure when I've seen an action film that's so touching. It could have been incredibly precious and cloying: cute little girl meets strong-silent type neighbor who turns out to be an assassin. But Luc Besson puts just the right amount of edge into his film (how scary is Gary Oldman?). He coaxes a beautiful performance out of Jean Reno—mournful, weary, resigned, tender. And a young Natalie Portman showed very early on why she was destined for greatness. I challenge you to watch the final scene without getting chills.—Michael Dunaway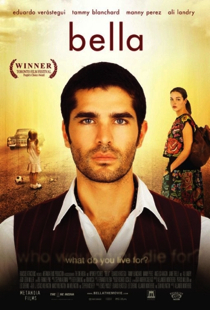 45. Bella
Year: 2007
Director: Alejandro Gomez Monteverde
Bella is a delicate but powerful story of grace. When restauranteur Manny fires waitress Nina, Manny's brother José, a cook, quits in protest, right before the lunch rush. José and Nina end up spending the day together, lining Nina up with a new job and taking the train to José's tightly knit family's house. The immediate question raised—one that confuses the newly pregnant Nina, and José's own family—is why he made the impetuous decision to walk out on his brother and take up the role of Nina's protector, especially as it becomes clear that he has something of a glamorous history. But as their quiet conversations slowly open up throughout the day, we learn that it's his past mistakes that motivate his unexpected actions. The film steadily strums at your heartstrings, but it plays a gentle Nick Drake-like melody, always sweet but rarely melodramatic. With stellar, understated performances from Eduardo Verastegui and Tammy Blanchard, it's easy to see why this film won the audience award at the Toronto International Film Festival.—Josh Jackson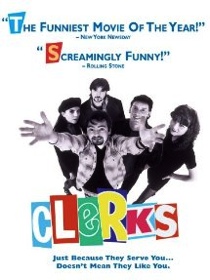 44. Clerks
Year: 1994
Director: Kevin Smith
Sometimes a labor of love becomes something much bigger. When Kevin Smith spent $27,575 to film a black-and-white film about a slacker working at a Quick Stop, no one could imagine how much it would resonate. Filled with philosophical discussions on relationships, purpose and the relative innocence of construction workers on the Death Star, it established Smith as a unique voice for at least a corner of the slacker generation. Smith would return to the world of Dante, Randal, Jay and Silent Bob many times (and with modestly larger budgets), but it would never feel quite as a perfect as the original.—Josh Jackson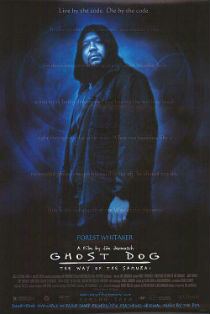 43. Ghost Dog: The Way of the Samurai
Year: 2000
Director: Jim Jarmusch
After making Dead Man, a Western film about a meek Ohio accountant and a Native American warrior, indie auteur Jim Jarmusch blended Oriental philosophy with gangster reality in Ghost Dog: The Way of the Samurai. Forest Whitaker plays the title character, a hit man who adopts the code of the Hagakure, a training manual for 18th-Century would-be samurai.—Josh Jackson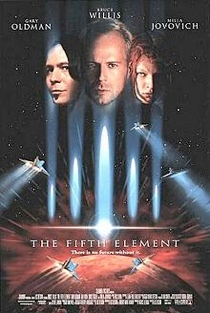 42. The Fifth Element
Year: 1997
Director: Luc Besson
The Fifth Element is the ultimate display of what would happen if someone with the sci-fi enthusiasm of a teenage boy wrote a big-budget Hollywood script, which is exactly the case here. Set in 23rd century New York City, taxi driver Korben Dallas (Bruce Willis) gets wrapped up in saving the world with his passenger Leeloo (Milla Jovovich), the fifth and final piece that is needed to protect earth. Entertaining, thrilling, and visually fantastical, The Fifth Element is worth every minute of your time.—Caitlin Colford

41. All is Lost
Year: 2013
Director: J.C. Chandor
The parallels between Gravity and All Is Lost are obvious: A lone protagonist survives the destruction of her or his space shuttle/boat, loses all communication with Earth/land and must navigate solo through the vastness of space/the ocean to get back home. But in some ways, writer-director J.C. Chandor's story about an old man and the sea is a bolder film, eschewing backstory, sentimentality and even dialogue in favor of a primal tale of survival.—Annlee Ellingson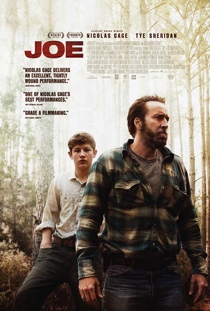 40. Joe
Year: 2014
Director: David Gordon Green
Director David Gordon Green's latest effort, Joe, is a poetic, unexpectedly tender slice of underclass drama that also exudes a certain kind of metaphorical connection to the low-lying fog of economic desperation that presently holds so many in its grip. An adaptation of the late Larry Brown's 1991 novel of the same name, Green's film centers on Gary (Tye Sheridan), a 15-year-old Texas kid whose father (Gary Poulter) is a shiftless, alcoholic lout. Near-homeless and hungry, both figuratively and literally, Gary hooks a job with Joe Ransom (Nicolas Cage), a strong-willed ex-convict who isn't really a role model but — out of necessity and by degrees — begins to assume that mantle. Not entirely unlike Prince Avalanche, Green's last film, Joe is a work of plaintive portraiture and, broadly speaking, a movie about confused men finding their way in the world. Cage and Sheridan (The Tree of Life, Mud) have a great rapport, and the veteran actor in particular delivers a magnetic, dialed-in performance, his most layered of the last several years.—Brent Simon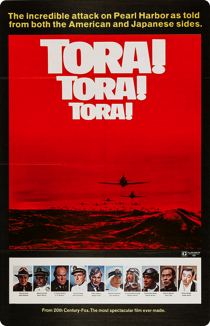 39. Tora! Tora! Tora!
Year: 1970
Directors: Richard Fleischer, Joseph Cotten, Kinji Fukasaku, Toshio Masuda
A surprisingly balanced dramatization of the attack on Pearl Harbor and its makings, this $25 million production at one point attracted Kurosawa to helm the Japanese sections of the drama, to its fair-minded credit set on both sides of the Pacific. When that didn't pan out, 20th Century Fox execs Darryl F. Zanuck and his son Richard assigned the Japanese sequences to Kinji Fukasaku and Toshio Masuda, and the English portions to Richard Fleischer. The result is a dialogue-heavy chronology of one tactical error, miscommunication, accident, coincidence, blunder and bummer after another, each side of the story told in its respective native tongue (with subtitles). But one man's exposition is another's mansplaining, to which Tora! Tora! Tora! comes pretty ploddingly close. The "payoff" here is a riveting 45-minute finale whose mix of live action and scale model work—its historical accuracy overseen by technical advisors—adds to the documentary-like approach. Premiering three decades after that infamous December 1941 day—and as the Vietnam War raged on—Tora!'s even-handed treatment must've made for a curious moviegoing experience (it's no wonder the film tanked stateside). Seen now, it's even more of a contextual oddity.—Amanda Schurr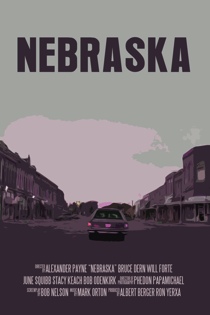 38. Nebraska
Year: 2013
Director: Alexander Payne
The first question at the Cannes press conference for Nebraska, the new film from Alexander Payne, was about why the director decided to shoot his comedy-drama in black and white. It's an understandable query. Studios don't like black-and-white movies from a commercial perspective and, because Payne's films emphasize character and dialogue, they're not necessarily thought of as being grandly cinematic, which might require such a striking look. But after seeing the film, the choice makes more than a little sense. Payne doesn't use black and white to make his movie grand. Quite the contrary, he uses the lack of color to illustrate his characters' tiny, quiet existence. To paraphrase a line from Paul Simon, their lives are so common they practically disappear.—Tim Grierson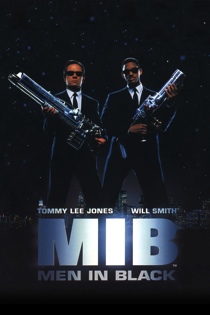 37. Men In Black
Year: 1997
Director: Barry Sonenfeld
Tommy Lee Jones and Will Smith have tremendous chemistry in what's essentially a buddy cop movie. But if the cocky, young cop starts out sure of himself, Jones' Agent K quickly brings him down to an alien-infested Earth. Delightful in tone, director Barry Sonnenfeld plays into all our wildest conspiracy dreams, turning our everyday world into a secret refuge for an imaginative variety of creatures from planets beyond. The plot might be a little slim, but the alien vignettes along the way are clever enough to carry the weight.—Josh Jackson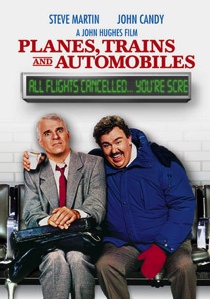 36. Planes, Trains and Automobiles
Year: 1987
Director: John Hughes
Anyone who's ever endured holiday traffic on their way home for Thanksgiving can relate to this John Hughes tale—although hopefully you've never had to endure the sheer number of transportation mishaps (not to mention some accidental spooning) Steve Martin and John Candy go through.—Bonnie Stiernberg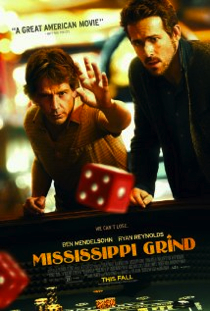 35. Mississippi Grind
Year: 2015
Directors: Ryan Fleck, Anna Boden
At once an offbeat buddy flick and an homage to road movies of the 1970s, Mississippi Grind manages to wring an enormous amount of pathos from its good-time vibe and playful plotting. Ryan Reynolds is snugly cast as Curtis, a young, fast-talking, even-faster-smiling gambler who is seemingly bothered by absolutely nothing, ready with an anecdote for every situation. For his part, Ben Mendelsohn is just plain perfect as Gerry, the long-time, down-on-his-luck gambler whom Curtis befriends suspiciously quickly. When Gerry comes up with a harebrained scheme for the two to gamble their way down the Mississippi River toward a high-stakes game in New Orleans, you think you know where it's all headed. But there are a good many surprises for both the characters and us along the way. And even if the story doesn't grab you (which is unlikely), it's worth the price of admission to see every emotion flicker across Mendelsohn's magnificent hangdog face. His is the standout performance from the entire fest.—Michael Dunaway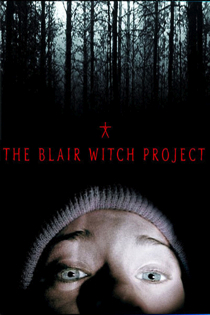 34. The Blair Witch Project
Year: 1999
Directors: Daniel Myrick, Eduardo Sanchez
Where Scream reinvented a genre by pulling the shades back to reveal the inner workings of horror, The Blair Witch Project went the opposite route by crafting a new style of presentation and especially promotion. Sure, people had already been doing found footage, just look at The Last Broadcast a year earlier. But this was the first to get a wide, theatrical release, and distributor Artisan Entertainment masterfully capitalized on the lack of information available on the film to execute a mysterious online advertising campaign in the blossoming days of the Internet age. Otherwise reasonable human beings seriously went into The Blair Witch Project believing that what they were seeing might be real, and the grainy, home movie aesthetic capture an innate terror of reality and "real people" that had not been seen in the horror genre before. It was also proof positive that a well-executed micro-budget indie film could become a massive box office success. So in that sense, The Blair Witch Project reinvented two different genres at the same time.—Jim Vorel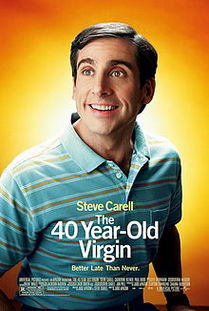 33. The 40-Year-Old Virgin
Year: 2005
Director: Judd Apatow
Judd Apatow has emerged as the major new voice in the world of romantic comedy. His first directorial effort, The 40-Year-Old Virgin is a big, goofy, hilarious mess of a movie that is anchored by the easy charm of its two principal leads, Steve Carell and Catherine Keener. Their no-nonsense romance is surprisingly understated and adult in a movie with an outrageous premise and lewd jokes. Leslie Mann also deserves credit for that hilarious French toast scene.—Jeremy Medina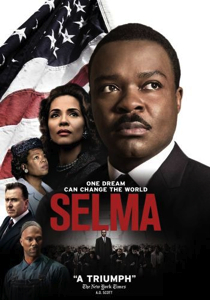 32. Selma
Year: 2014
Director: Ava DuVernay
The right movie for the moment, or the right moment for Ava DuVernay's new movie? Either way, Selma will be read by many in context with 2014's slew of civil rights outrages and race-fueled atrocities, but even in a post-racial world, this film has punch. DuVernay has no stomach for bland hero-worship in her biography of Martin Luther King, Jr. (here portrayed in an inspired, and inspiring, turn by a never-better David Oyelowo), and instead invests her narrative in a specific time during the Civil Rights Movement. Her focus – the 1965 march for voting rights – gives her movie a sense of purpose, toward which it marches with impressive discipline. Come for contemporary importance, stay for the earnest, impassioned filmmaking.—Andy Crump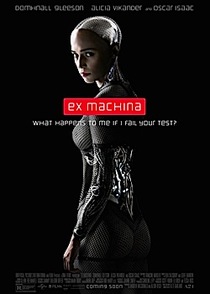 31. Ex Machina
Year: 2015
Director: Alex Garland
While popular science-fiction films have taught us that, no matter what we do, robots that become self-aware will eventually rise up and kill us, recent advances in artificial intelligence in the real world have confirmed something much seedier about the human imperative: that if given the technology to design thinking, feeling robots, we will always try to have sex with them. Always. Alex Garland's beautifully haunting film seems to want to bridge that gap. Taking cues from obvious predecessors like 2001: A Space Odyssey and AI—some will even compare it to Her—Ex Machina stands solidly on its own as a highly stylized and mesmerizing film, never overly dependent on CGI, and instead built upon the ample talents of a small cast.—Jonah Flicker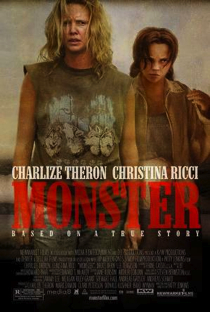 30. Monster
Year: 2004
Director: Patty Jenkins
If you haven't watched the difficult but terrific Monster, it would be easy to dismiss Charlize Theron's Oscar-winning performance as a gimmick: pretty actress made to look plain or ugly. We've seen that many times, on screens big and small, and we're usually left wondering why the producers just didn't get a non-starlet to play the role. But even though Theron's physical transformation takes the ruse to a new level—it is thorough enough to render the actress unrecognizable and often indistinguishable from the real person she plays—her portrayal of serial killer Aileen Wuornos goes well beyond make-up tricks. It's all encompassing. Theron is completely submerged in her character. Every glance, every hand gesture and every physical tick seem to be those of Wuronos. There's not a single moment in the film in which the actress peaks out from behind those eyes. Charlize Theron captured something essential and magical (if very disturbing) in a performance that ranks as one of the best of cinematic history.—Tim Regan-Porter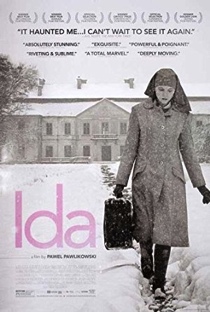 29. Ida
Year: 2002
Director: Pawel Pawlikowski
Ida is a compelling examination of how the past shapes us, even when we don't know anything about it. Pawel Pawlikowski's quiet Polish film takes place in the 1960s, when World War II has ended, yet still has the power to grip people's lives. In the title role, Agata Trzebuchowska brings the perfect mixture of naiveté and curiosity to the part of a nun-in-training who learns that her family was Jewish and killed during Nazi occupation. She embarks on an odyssey to find their graves with her cynical, alcoholic aunt (Agata Kulesza), who used to be a prosecutor for the communist government. The relationship between the two characters grows more and more complex as they go deeper down the rabbit hole. Shot in black-and-white and academy ratio (1.37:1), Ida uses its frame to distinct effect, often framing characters in the lower third of the screen (so much so that in a couple scenes, the subtitles have to go up above their heads). The effect can be unsettling, but intriguing. That space could contain the watchful power of Ida's lord, but it could also be nothing more than an empty void. After a life of certitude, Ida has to decide for herself.—Jeremy Mathews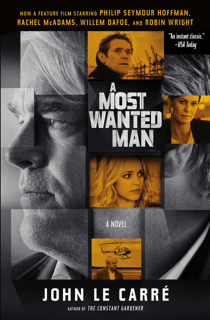 28. A Most Wanted Man
Year: 2014
Director: Anton Corbijn
This is Corbijn's most ambitious project—his debut was the quite fine Ian Curtis biopic Control—and he does an excellent job of provoking steely performances from a large cast. This is some of McAdams' best work in far too long—tough and compassionate at the same time—and even an old pro like Dafoe seems to be reaching down a little deeper to produce something memorable. A Most Wanted Man may be less flashy in design than Corbijn's first two films, but in its place is a terrific sense of bitter resignation that seeps through every frame. The spy game hasn't gotten any more thrilling in the wake of 9/11, only more urgent and tense. And as this movie argues, in such an environment trying to be the good guy may end up meaning precious little at all.—Tim Grierson

27. Lock, Stock and Two Smoking Barrels
Year: 1998
Director: Guy Ritchie
Guy Ritchie's debut film, a super-stylistic take on the gangster formula, pays homage to the work of Quentin Tarantino—from the sardonic humor, to slapstick violence, to the twisty plot, you could call it the British Reservoir Dogs on crack. Vinnie Jones plays Big Chris as tough as he looked on the football field but also as a loving new dad. P.H. Moriarty is the out-of-control crime boss 'Hatchet' Harry Lonsdale. And its obtrusive soundtrack—a mix of classic rock, reggae and pop—brings it all together.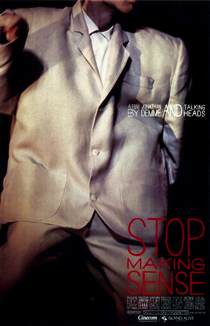 26. Stop Making Sense
Year: 1984
Director: Jonathan Demme
Lester Bangs once wrote an essay about "Heaven," the Talking Heads song that kicks off Jonathan Demme's concert film. In it, Bangs fixated on one of David Byrne's iconic lines: "Heaven is a place where nothing ever really happens." Heaven, he explained, is—to Byrne's coke-addled mind—a way of life where all of the stimuli of modern society couldn't reach him. Couldn't affect him. Couldn't whip him up into a frenzy. This, according to both Bangs and Byrne, is truly Nirvana. Stop Making Sense happened over two nights at the Pantages Theater in 1983, and the second song on the setlist is "Heaven," set against a bare stage on the cusp of a drastic remodel. From there, the set, as well as the band, builds itself—instruments and writhing bodies and elaborately weird backdrops are added, one upon another, until the stage is absolutely seething with life. And so, not only was Stop Making Sense a document of a legendary band at the height of their powers, but it even today seems like an unheralded synergy of movement and sound, of image and artist—so much so that the band allows us to watch as they destroy, and then re-do, their own idea of Heaven. There hasn't really been a concert film like it since.—Dom Sinacola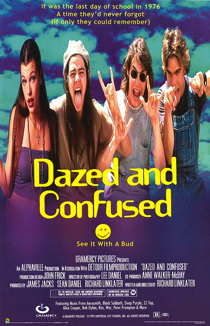 25. Dazed and Confused
Year: 1993
Director: Richard Linklater
Whereas Slacker is, in many respects, the quintessential early indie movie, Dazed and Confused is more of a mainstream translation of many of the themes and ideas explored in the previous film, putting them on display in a publicly accessible manner. The scope of Dazed is less sprawling and more reined in, featuring a limited, closed-off world that keeps circling back on itself, but that episodic nature that is key to both is still in play. Over the course of one night—the traditional cinematic one-night-that-changes-everything—you check in with various groups and sets as they progress through the evening, interpreting their experiences, internalizing them, and being changed in the process.—Brent McKnight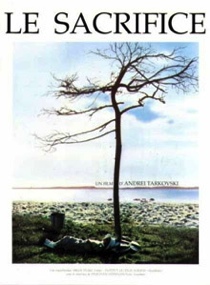 24. The Sacrifice
Year: 1986
Director: Andrei Tarkovsky
Tarkovsky's last film before he succumbed to lung cancer at 54, The Sacrifice, like pretty much every one of his films to come before it, is a gradually building meditation on contentment, happiness and the lengths to which we'll go as human animals to guarantee our survival. Which is only skimming the surface of every existential quandary pumping through this piece—because for all it has in mind, for all that's been said about it, for all it contemplates with the fine-tuned patience of a monk-like master, The Sacrifice is, above all, a sweet and gorgeously sad testament to the impossible questions great films necessarily ask of us. The story of an artist living an idyllic life by the sea, whose philosophies are shaken to the core by the (implied) onset of World War III, the film winds its way to a grand conclusion, an image of humble apocalypse that, more than glimpses of the tragedies of war or the destruction of a nuclear holocaust, will stay with you for a lifetime.—Dom Sinacola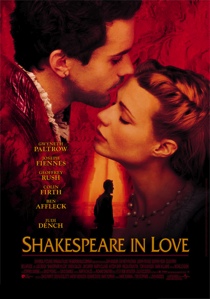 23. Shakespeare in Love
Year: 1998
Director: John Madden
Another film whose reputation has suffered somewhat since its initial reception, largely in this case as a result of an ill-considered Oscar and Gweneth Paltrow's ill-considered management of her public persona since then. No one is more annoyed with latter-day Goop than me, but even I can admit that Shakespeare in Love gets a bad rap. It's delightful, especially for those with any experience in the theater whatsoever (the theater world itself is the romantic interest of the film, every bit as much as Gweneth's Viola de Lesseps). And, it's now safe to say out loud – Ben Affleck is fantastically charming in this film. If you haven't seen it in awhile, you'll be surprised at how much more you like it than you remembered.—Michael Dunaway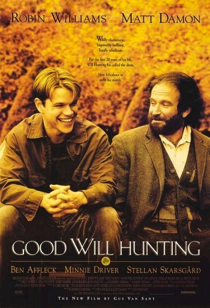 22. Good Will Hunting
Year: 1997
Director: Gus Van Sant
The story of a genius janitor capable of solving the world's most difficult mathematical problems, Will is both exasperating and loveable as the Boston boy reluctant to live up to his true potential. Robbin Williams takes the oft-clichéd mentor paradigm and turns it into a wholly original character as Damon's therapist Sean. But what's special about this film is the way Gus Van Sant captures the existential angst and, ultimately, the frustrated striving of a brilliant boy form the wrong side of the tracks. Matt Damon and Ben Afleck star in their own breakthrough roles as best friends closer than even blood brothers. Though the movie touches on heart-wrenching topics like childhood abuse and heartbreak, the sarcastic humor and witty banter are just as memorable. Effortlessly charming and never overwrought.—Amy Libby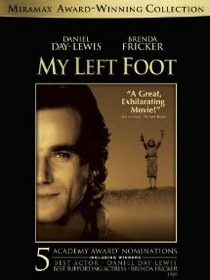 21. My Left Foot
Year: 1999
Director: Jim Sheridan
Outstanding performances and cinematography are the hallmarks of this biopic. Well known for his total-immersion method of character acting, Daniel Day-Lewis takes on the challenge of his career in the role of Christy Brown, an acclaimed Irish writer and artist with cerebral palsy who is only able to control his left foot. This true story is filmed on location, and is a visually compelling study of the slums of Dublin. Director James Sheridan wisely gives us a complete portrait of Brown, warts and all. Bitter, unlikeable and amazingly talented, Chrifsty Brown succeeds in making us cheer for him even as we curse him.—Joan Radell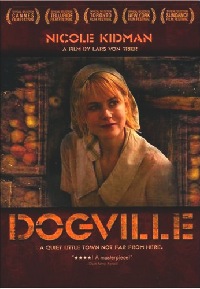 20. Dogville
Year: 2003
Director: Lars von Trier
When Lars von Trier pits idealism against human selfishness, the latter always wins. His hubristic characters become what they hate by inescapable degrees. Dogville is his most trenchant polemic, with a minimal black-box theater set cultivating fevered lucidity. It's about a town that destroys a woman by loving her, and a woman who loves a town by destroying it. In von Trier's world, idealism inevitably leads to ruin, and there are only two kinds of people: martyrs and buffoons.—Brian Howe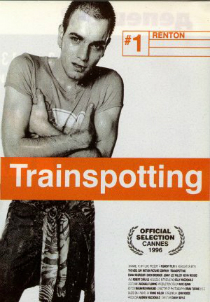 19. Trainspotting
Year: 1996
Director: Danny Boyle
Based on the gritty Irvine Welsh novel of the same name, this early film from the director of Slumdog Millionaire and Millions follows a thuggish group of heroin addicts in Scotland and features brilliant performances from young Ewan McGregor, Kelly Macdonald and Robert Carlyle. At times funny, gripping and nightmarishly haunting, Trainspotting is not an easy movie to forget.—Josh Jackson

18. The Station Agent
Year: 2003
Director: Thomas McCarthy
One of the early breakout roles for Game of Thrones' Peter Dinklage was this warm, funny story of a reclusive man who moves into an abandoned train depot. Director Thomas McCarthy has made a career of caring deeply for his characters in films like The Visitor and Win Win, and here it's to slowly convince Dinklage's Finbar McBride that his low view of humanity might just be wrong. It's a contemplative, tender, hilarious film that feels both real and uplifting. If only George R.R. Martin would give Tyrion this kind of break.—Josh Jackson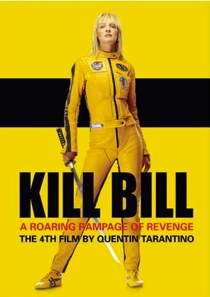 17. Kill Bill Vol. 1 and Vol. 2
Year: 2003
Director: Quentin Tarantino
Quentin Tarantino Kill Bill Vol. 1 was both a great movie and a great martial-arts movie that paid homage to a ton of classic martial-arts flicks (both Chinese and Japanese) to make a really visceral, offbeat cinema experience unlike any other (well, at least until Vol. 2 came out). Scenes like the incredibly gory but artistic tea house battle with the Crazy 88 or the intensely claustrophobic kitchen showdown are excellent examples of everything that makes a martial-arts movie great and when combined with Tarantino's usual hallmarks, the results are truly transcendent.—K. Alexander Smith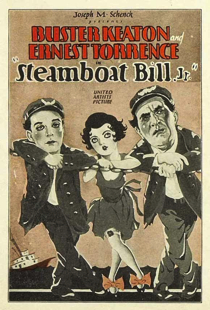 16. Steamboat Bill, Jr.
Director: Buster Keaton and Charles Reisner
Year: 1928
Steamboat Bill, Jr.'s climactic cyclone sequence—which is at once great action and great comedy—would on its own earn the film a place on this list. The iconic shot of a house's facade falling on Keaton is only one of many great moments in the free-flowing, hard-blowing sequence. But the film also showcases some of Keaton's best intimate acting, including a scene in which his father tries to find him a more manly hat, and a painfully hilarious attempt to pantomime of a jailbreak plan.—Jeremy Mathews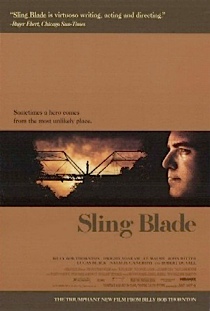 15. Sling Blade
Year: 1996
Director: Billy Bob Thornton
I once read that in Greek mythic tragedy, once you understand the setup and the characters, everything that will happen in the drama is already determined. All that remains is for everything to play itself out. From very early on in the film, Sling Blade feels just that way. Everything that happens in the film must happen—could not do other than happen. And yet watching it unfold is a thing of beauty.—Michael Dunaway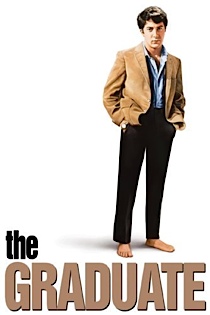 14. The Graduate
Year: 1967
Director: Mike Nichols
In the undisputed king of movies for those headed out into the real world, a hyper-accomplished recent grad (Dustin Hoffman) panics at the prospect of his future and falls into an affair with the much older wife of his father's business partner (Anne Bancroft). It helped define a generation long since embalmed by history, but the sense of longing for an alternative hasn't aged.—Jeffrey Bloomer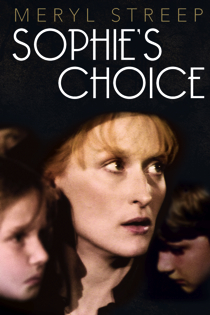 13. Sophie's Choice
Year: 1982
Director: Alan J. Pakula
William Styron's soul-shattering story of an ethereally beautiful concentration camp survivor is brought to life on screen by Meryl Streep. Streep learned to speak French with a Polish accent in order to preserve the integrity of one of the most important literary characters of the modern age. Alan Pakula allows Streep to do what she does best: She dons the character like a perfectly fitted coat. The result is one of the greatest film performances of all time. Sophie's Choice is the embodiment of the horror of war and its aftermath.—Joan Radell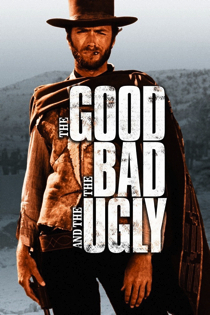 12. The Good The Bad and the Ugly
Year: 1967
Directed by: Sergio Leone
Director Sergio Leone and star Clint Eastwood hit the ground running with their first collaboration A Fistful of Dollars, which took a Western interpretation of Akira Kurosawa's samurai film Yojimbo. Following the adventures of Eastwood's Man With No Name, the Dollars trilogy continued on through 1965's For a Few Dollars More and, finally, to 1966's The Good, The Bad and The Ugly. Often branded as Leone's magnum opus, The Good, The Bad and The Ugly centers on three different gunslingers—Eastwood included—competing to seize control of an abandoned collection of Confederate gold. The film highlights many of the techniques that made Leone a legendary figure in the filmmaking world— from his crisp depth of field, to his expertly edited battle scenes to, of course, his use of long, lingering shots to ramp up the tension for an upcoming duel. Augmented by Ennio Morricone's bombastically brilliant score, the film acts as a sort of quasi-opera of violence and mayhem in the Civil War-torn America. The film remains a testament to how a threequel, with a healthy does of talent, ambition and ingenuity, can both buck the trend and make film history at the same time.—Mark Rozeman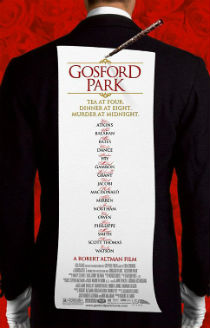 11. Gosford Park
Year: 2001
Director: Robert Altman
Robert Altman's ambitious murder mystery aptly demonstrates his signature style of filmmaking. He assembles a large cast of superb actors and allows them to act out their roles, in some cases even improvising, while the cameras roll. The result is an Agatha Christie-whodunit meets a post-modern exploration of the dying class system in England. Not unlike the British Sam Mendes' treatment of American suburbia in American Beauty, no one but an outsider can so acutely skewer a culture's idiosyncrasies as Altman does here. And only this famed "actors' director" could have attracted such an illustrious and talented cast, who can make the tautly written lines sing and the emotionally fraught scenes hum with intrigue and tension.—Emily Riemer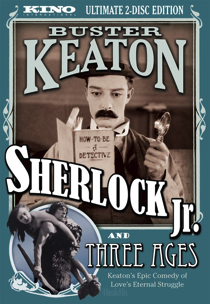 10. Sherlock, Jr.
Year: 1924
Director: Buster Keaton
You could make a highlight reel of classic silent comedy moments using only Buster Keaton's Sherlock, Jr., and no one could justly complain. In the 91 years since Keaton made his love letter to cinema, no one has crafted a better examination of the relationship between the audience and the silver screen. Keaton plays a movie theater projectionist and wannabe detective who dreams he walks into a movie screen and becomes a suave hero—the perfect metaphor for the appeal of the movies. He plays with reality through virtuoso special effects, but also captures genuine stunts in single takes. (He broke his neck in one scene and still finished the take.) He daringly subverts structure—the conflict is resolved halfway through the movie with no help from the hero. He brings visual poetry to slapstick with rhyming gags. The laughs coming from failure in the real world and serendipity in the fantasy movie world, but the mechanics parallel each other. And he strings it all into a romp that never stops moving toward more hilarity.—Jeremy Mathews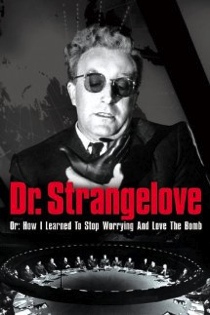 9. Dr. Strangelove
Year: 1964
Director: Stanley Kubrick
While attempting to adapt Peter George's novel Red Alert for the big screen, director Stanley Kubrick found that he kept needing to cut out certain real-life details about the emergency nuclear bomb procedures because they were simply too absurd to work in a serious drama. Deciding to rewrite the project as a dark comedy, he recruited renowned satirist Terry Southern to help pen the script. From there, it's all history. To this day, Peter Sellers' three very different (and very funny) performances remain a feat by which few actors have matched. Moreover, the image of Slim Pickens riding the bomb to its destination as well as the final montage of destruction set to the wistful "We'll Meet Again" are the stuff of movie legend. Worldwide Armageddon has never been so hilarious.—Mark Rozeman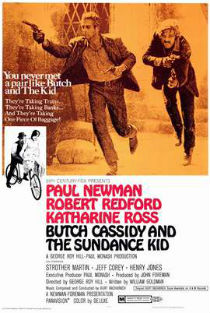 8. Butch Cassidy and the Sundance Kid
Year: 1969
Director: George Roy Hill
Paired with Robert Redford, Paul Newman tore into his part as the folk outlaw Butch Cassidy and created an instant touchstone of the genre. That Newman lent his star to a film with criminal heroes was a revolutionary act for an actor of his stature at the time, and for that it'll likely remain his best-remembered role.—Jeffrey Bloomer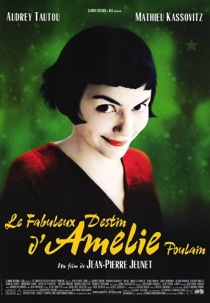 7. Amélie
Year: 2001
Director: Jean-Pierre Jeunet
A delicate, delicious little French trifle, Amélie is easily one of the most romantic films of the 21st century. The adorable Audrey Tautou launched herself into the American consciousness as the quirky do-gooder waitress who sends her secret crush photos and riddles masking her identity in order to make their first encounter—and first kiss—the most romantic moment of her life. Endlessly imaginative and beautifully photographed, Amélie is a film to be treasured.—Jeremy Medina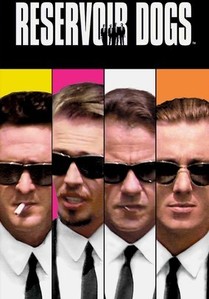 6. Reservoir Dogs
Year: 1992
Director: Quentin Tarantino
Reservoir Dogs' debut at the 1992 Sundance Film Festival launched not only the career of one Quentin Tarantino but an American indie genre unto itself characterized by extreme violence, profane dialogue, nonlinear storytelling and a curated soundtrack. Many have tried, but none of his imitators has achieved the visual and aural poetry at work in Tarantino's oeuvre, particularly his magnum opus Pulp Fiction, upon whose release in 1994 newly minted fans went back to discover the aftermath of Mr. Blonde, Mr. Blue, Mr. Brown, Mr. Orange, Mr. Pink and Mr. White's botched diamond heist (but not the heist itself). This is where it all began.—Annlee Ellingson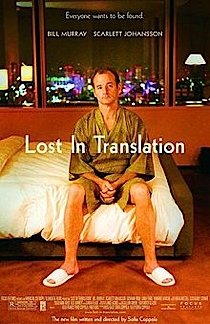 5. Lost in Translation
Departing from HBO Go: 12/6
Year: 2003
Director: Sofia Coppola
Fueled by Bill Murray's impeccable performance, Sofia Coppola delivered a picture of sublime nuance for her sophomore effort. The physical and emotional unavailability of spouses, words left unspoken, life's missing purpose, an affair devoid of sex—absence is the looming presence here, and Coppola perfectly captured the ineffable human conditions of dislocation and ennui. Lost in Translation is a testament to the power of a raised eyebrow, a gentle touch and a parting whisper.—Tim Regan-Porter

4. Taxi Driver
Year: 1976
Director: Martin Scorsese
Taxi Driver was Scorsese's breakthrough: a seething condemnation of alienation—not to mention New York's descent in the 1970s into a crime-ridden hellscape—delivered with such clinical coldness that when Scorsese's star (and longtime collaborator) Robert De Niro finally explodes, it's unspeakably upsetting. If Taxi Driver now feels slightly overrated, it's only because the movie's DNA has crept into so many subsequent filmmakers' efforts. Scorsese grew up loving Westerns, and Taxi Driver could be his version of The Searchers—except his man-out-of-time finds no redemption.—Tim Grierson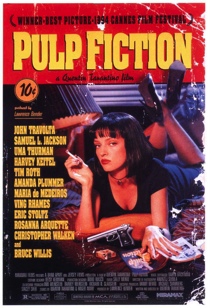 3. Pulp Fiction
Year: 1994
Director: Quentin Tarantino
Still Quentin Tarantino's greatest accomplishment, Pulp Fiction rehashes a handful of other great gangster movies to form a modern masterpiece. In a full-circle plot of crossings and complications, the smart elick of a movie takes us on an ultra-violent and ultra-funny ride with John Travolta at his best and Samuel L. Jackson dropping F-bombs like no one else.—David Roark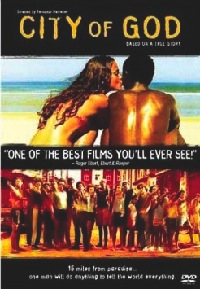 2. City of God
Year: 2003
Director: Fernando Meirelles
Country: Brazil
Language: Portuguese
Originally released in January 2003 to critical praise, Fernando Meirelles' masterful yet brutal City of God receded from view until Miramax re-released it for Oscar consideration. And while it failed to even garner a foreign-language-film nomination that year, the alternately intense and intimate depiction of Rio's desperate favelas has only grown in stature and power. Based on the novel by Paulo Lins (and adapted by Bráulio Mantovani), Meirelles turned an unflinching eye on a world forgotten by the wealthy and powerful, ignored by police and indifferent to law and order. City of God set the template for other shocking urban films to follow (not to mention a revival of "favela funk" by music-marauders like Diplo and M.I.A.). But whereas other cinematic studies like Gomorrah (about modern Sicily) and the documentary Dancing with the Devil only wallowed in such viciousness, this film plunged deeper, gripped harder, and yet always allowed glints of humanity into such darkness. City of God's harrowing depiction of daily violence in the favelas exemplifies in shocking detail the Hobbesian view of life as "nasty, brutish, and short," but the film never casts judgment. While chaos and bloodshed rule the world of protagonist Rocket and those of his generation—psychotic druglord Li'l Zé, groovy playboy Benny and solemn Knockout Ned (singer Seu Jorge, in his breakout role)—City of God elucidates an underlying symmetry, exhibiting if not poetic justice, then the street version of the same.—Andy Beta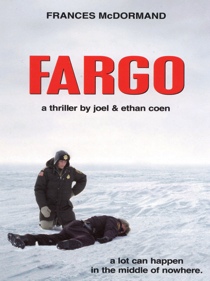 1. Fargo
Year: 1996
Directors: Ethan Coen, Joel Coen
In exploring the unsavory implications of "Minnesota nice," the Coen Brothers created one of the most beloved, acclaimed and quotable films of all time. "Fargo" explores the tension that accompanies polite social norms and the quiet desperations they often mask, and many scenes are awkward enough to make your skin crawl. The emotional restraint displayed by Jerry Lundegaard and Mike is a thin and disingenuous veil over yearnings for money or companionship. The foil to this, obviously, is Marge Gunderson, who just really is that nice and hardworking and downright normal. Because of her and her husband's gentleness, the movie makes you appreciate the art behind postage stamps as much as it makes you cringe at the sound of a wood chipper.—Allie Conti