Atlanta Readers: Join Us for a Free Carter Museum Panel Celebrating Women in the Georgia Film Industry
Photo Courtesy of Netflix
Movies
News
As part of its "Reel Magnolias" series, the Jimmy Carter Presidential Library and Museum is providing a series of free panels throughout the year to celebrate women in the Georgia film industry. It's latest, "Creating the Illusion: Location Scouting and Set Design," will also be hosted by yours truly!
So for our Atlanta readers, come on over and hang out with us Saturday, September 7th at 3 p.m. as we talk to three talented women—Reyha Young, Jess Royal, and Karen Felix—about their work on films like I, Tonya and TV series like Stranger Things, Rectify, and The Wire. Their behind-the-scenes work is crucial to the creation of these productions, and in my humble opinion some of the most fascinating aspects of the film and TV industry to explore.
Check out the full details in the flyer below, and we hope to see you there.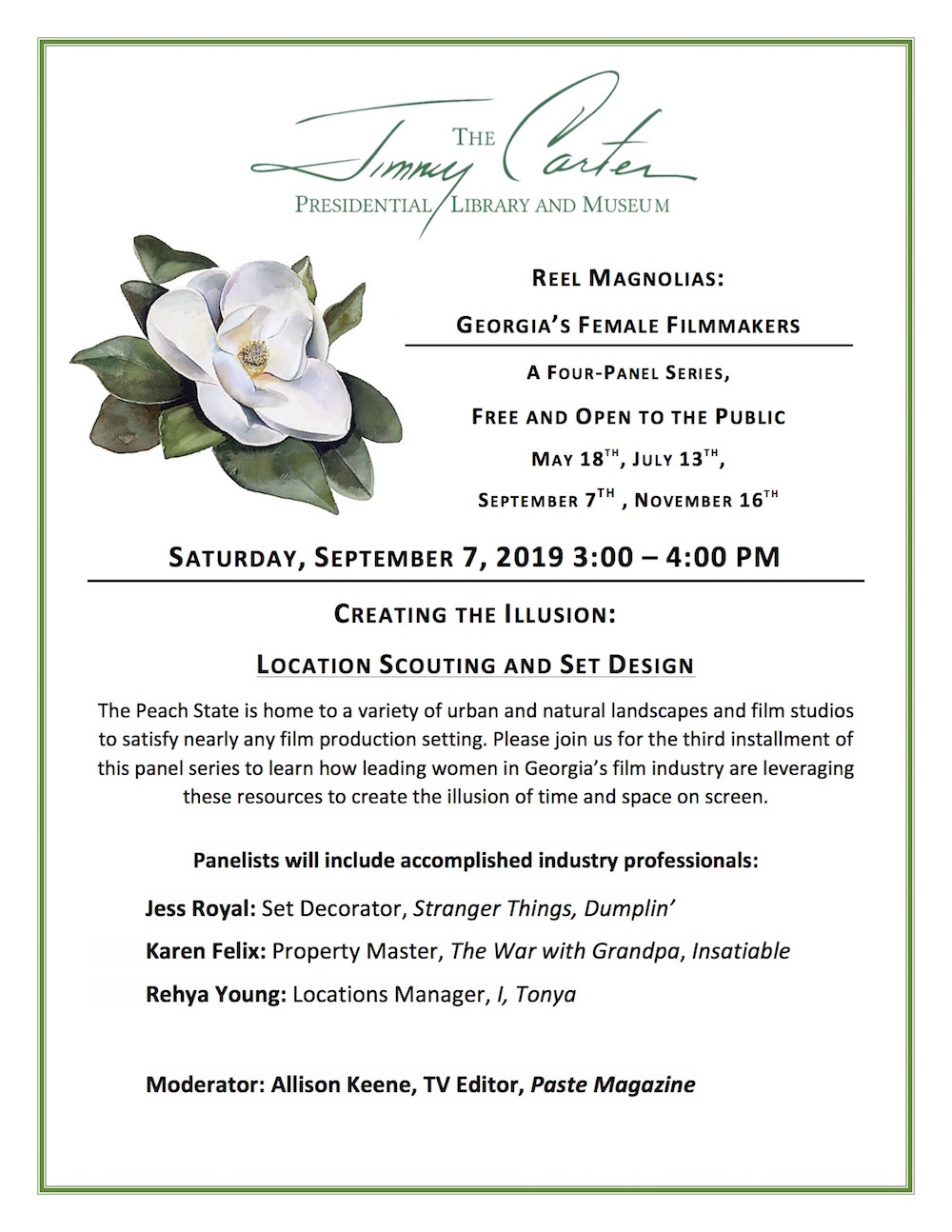 ---
Allison Keene is the TV Editor of
Paste Magazine.
For more television talk, pop culture chat and general japery, you can follow her @keeneTV