Holiday gift-giving season is upon on and with it, the time to ask ourself, "What would make a good gift for my significant other/beloved friend/Secret Santa burden who loves movies?" Alternatively, you may just be looking for something for yourself, some much-needed self-care at the close of a year I think most would agree has been quite … something. Here are 10 gifts for movie lovers to lighten that wallet or weigh down that credit card bill.
1. A Deluxe Tour of That Other Animation Giant – The Official DreamWorks Animation Opus from $350)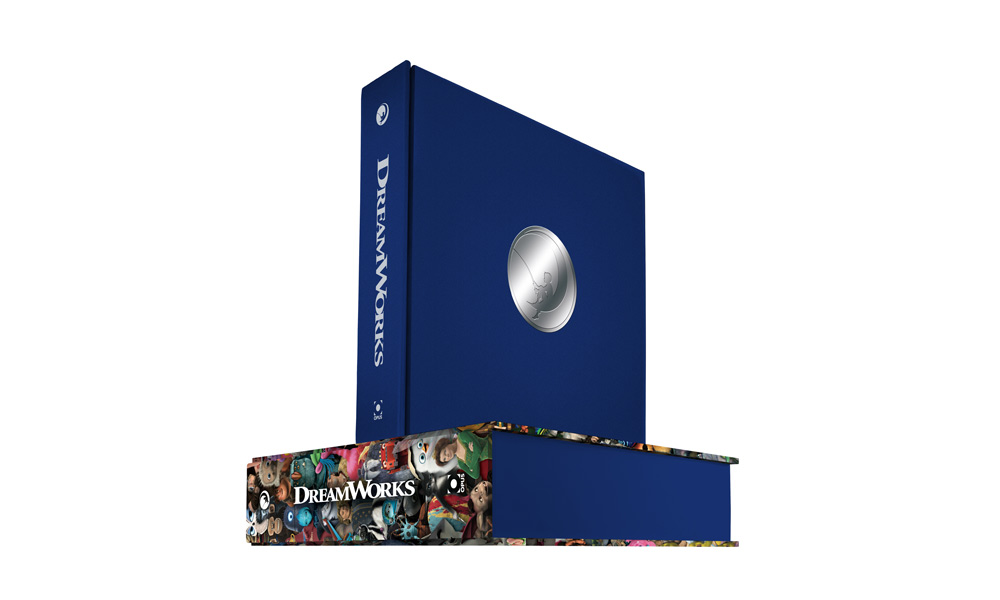 Occasionally overshadowed by Disney-owned powerhouse Pixar, DreamWorks has, for 25 years, been turning out top-notch animated fare, the best of which can hold its own against almost anything out there. (Hayao Miyazaki is in a class by himself.) Well, DreamWorks has now released what can rightfully be called an exhaustive celebration of their history in animation. The DreamWorks Animation Opus is either 425 or a whopping 858 pages (depending on which edition you choose) and is gorgeous. It's also relatively pricey and (mostly) limited. The editions range from $350 for the 425-page Classic Edition, an abridged but still comprehensive and beautiful presentation, all the way up to the $16,500 Premiere and $25,000 Anniversary editions, limited to 75 and 25 copies, respectively.
While that may seem like an awful lot to pay for "a book," this one comes with a few extras, including: a VIP tour of the DreamWorks Animation campus, VIP tickets to a DreamWorks movie premiere and an original hand-drawn sketch by a DreamWorks animator (Anniversary edition only) and a signature sheet signed by studio co-founder Jeffrey Katzenberg, actors Alec Baldwin, Jay Baruchel, Jack Black, Gerard Butler, Nicolas Cage, James Corden, Cameron Diaz, Craig Ferguson, America Ferrera, Jeff Goldblum, Anna Kendrick, Lisa Kudrow, Andy Serkis and Ben Stiller, and the directors of Antz, Shrek, Madagascar, The Croods, How to Train Your Dragon and Kung Fu Panda 2 among many more films, along with a host of other goodies.
There are five editions in all and they can be ordered, here. If you're in the U.S., click on the "USD" link at the bottom to change the prices from British pounds to dollars. —Mark Rabinowitz
---
2. The Star Wars Collection (Le Creuset) (Various prices)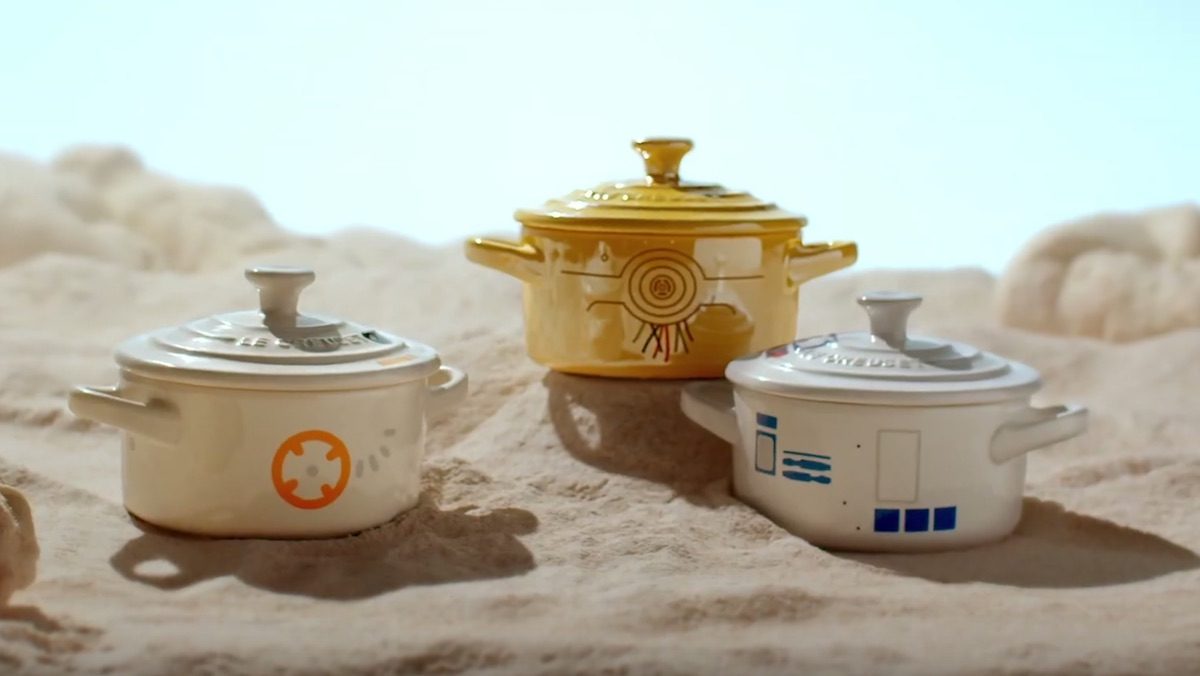 If you're a home cook, you likely know about Le Creuset, the line of French cookware that is widely considered the gold standard of things like casseroles, bakeware, ramekins and other impeccably crafted items. The largest items aren't cheap but if taken care of, they're also likely to last a lifetime. Probably most famous for their orange (called "flame" by Le Creuset) enameled cast iron items, Le Creuset has branched out in recent years, producing more products at lower price points and in a wide range of materials. Which brings me to the Star Wars Collection. Sure, it's a little wacky but we like wacky and seriously, who wouldn't want a Han Solo in Carbonite 5.25 quart roaster ($450) or a 5.5 quart jet black Darth Vader round Dutch oven ($395)? If you're not ready to drop that kind of change, the offerings also include Death Star and Millennium Falcon trivets ($20) and C-3P0, R2-D2 and BB-8 mini-cocottes ($30) and even a Porg pie bird ($25). What's a pie bird, you ask? One caveat: The collection is currently sold out on Le Creuset's site but Williams-Sonoma still has some items in stock and Le Creuset retail outlets may have stock, as well. —M.R.
---
3. Shout If You Like Movies – Shout! Factory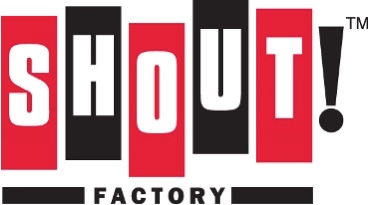 Every year we try to include a super cool retailer and those of you who've been following our lists over the years may have noticed that Shout! has been knocking our socks off for ages, so we decided it was high time to give them a spot on the Top 10. From cult classics (Big Trouble in Little China) to '80s faves (When Harry Met Sally) to groundbreaking international cinema (The Harder They Come), Shout! Factory's output is impressive, with releases that often contain new transfers, copious extras and even some site-specific goodies like limited edition artwork, action figures, vinyl 7" records and even a numbered, limited edition Pride slipcover for The Babadook. They have a horror label (Scream Factory, natch) Shout! Kids, the (free!) Shout! Factory TV streaming platform and the recently launched Shout! Studios, which produces original content. What more do you want? Do yourself a favor and head on over to their site and check out all the goodies. —M.R.
---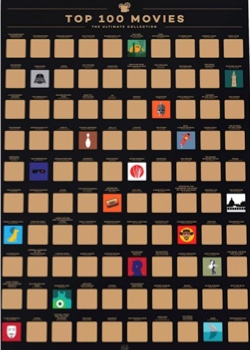 4. Scratch and Pick – Top 100 Movies Bucket List Poster (Enno Vatti, $14.97)
A recent (made up by me) survey found that people spend 12.7 times longer looking for a movie to watch than actually watching one, wasting time scrolling through dozens of things on Netflix before finally watching Toy Story or Bridget Jones's Diary for the 43rd time. So if you're the sort of person who loves movies but can't remember that one (hundred) you've always wanted to see, why not pick this poster up and work your way through it? Do it horizontally, vertically randomly … just do it! One a week and even if you've already seen half the movies on the poster, you've got a year of new movies ahead of you. Just make sure to check if you can stream them before you scratch them off. —M.R.
---
5. Figuratively Speaking, I Blame Aliens (NECA, $120 & $30)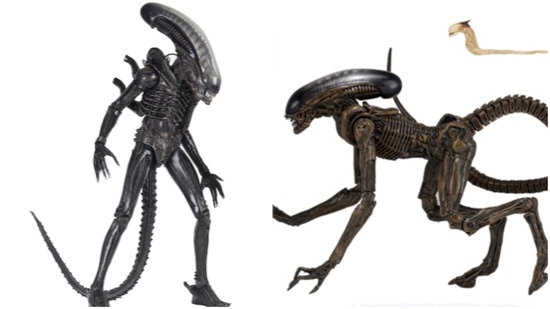 You know we love all things Alien and have frequently included items from the franchise in our lists. When we did, they were invariably made by NECA, one of the premium manufacturers of collectibles out there. This time we've included two variants of arguably the baddest of all the Big Bads in sci-fi, 1/4 Scale 40th Anniversary Big Chap as well as a smaller (and more affordable) 7" Ultimate Dog Alien from Alien 3. (Let the haters hate—I love Alien 3!) Both are great examples of NECA's usually high level of quality, with the Big Chap standing over 22" tall with a hinged jaw that of course opens to reveal that terrifying inner jaw, as well as more than 30 points of articulation and a bendable tail. Bowser comes in at 7" long with the same articulation and includes a coiled queen burster with stand and a chestburster. I don't about you, but I sleep better knowing these guys are watching over me, but then again, I'm weird. —Mark Rabinowitz
---
6. Long Live the King – Godzilla: The Showa-Era Films, 1954-1975 (Criterion, $179.96)
Last year, it was Ingmar Bergman. The year before that, it was the Olympics. Surely Criterion can't match the respective splendor of those collection—AHHHH! Godzilla!!! This 8-disc set features high-definition digital transfers of all 15 films made during the Showa Era (1954 – 1975) and lives up to the anticipation for spine #1,000. Accompanied by a gorgeously illustrated hardcover, there are also the "Criterion-usual" assortment of interviews, essays and other bonuses but frankly, who needs them when you have the main event, the radiation-spewing king of ALL Monsters himself, Godzilla? Criterion often breaks people's will power, and this edition won't go very easy on your wallet, either, but is there any better way to show a loved one who loves kaiju that you love them? (And have you shown yourself enough love lately, either?) —Michael Burgin
---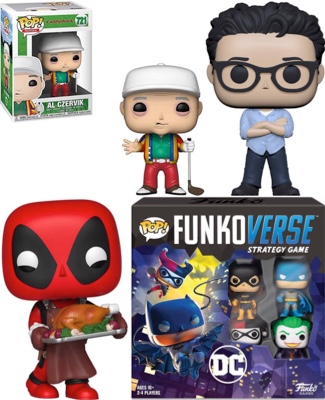 7. The Seventh Licensing Wonder of the World – The Fabulous Funko ($6.99-$11.99)
Besides LEGO, it's hard to think of any brand that has a more widespread presence among the countless franchise licenses out there than Funko. But where LEGO hovers around the heavyweights—Marvel and DC, Harry Potter, Star Wars (along with its own properties)—Funko finds inspiration wherever our enthusiasms lie. Tentpole franchises. Cult Faves. Iconic characters. Obscure supporting characters. Hell, there are now directors in addition to the already exhaustive assortment of movies, TV, sports, videogames, and other manifestations of fandom. (Basically, if you love it, there's likely a Funko for that.) More importantly for those would-be gifters out there, a Funko is just a nibble when it comes to your wallet. (It's definitely a good replacement gift if you decided to keep the Criterion Godzilla for yourself.) That's not all Funko is up to lately, though. In addition to reports of a Funko movie in development, there's also some good ol' boardgaming going on with the Funkoverse series of games, which includes DC, Harry Potter, Rick and Morty and the Golden Girls (wait, what?). What does it all mean? Only that Funko, once again, is a fantastic destination for holiday gift-giving. —M.B.
---
8. Your Name—or Anyone Else's—in Lights! – My Cinema Lightbox – Vintage Edition (Uncommon Goods, $60)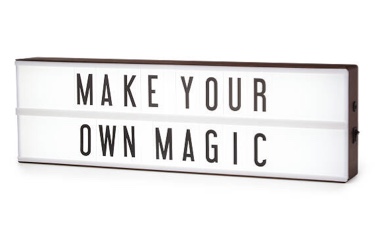 As hard as it may be for some to believe, not every cinephile shows off their enthusiasms with herds of Funkos, cleverly themed cookware and a coffee table full of books. Some folks like a subtler touch. Or even a more flexible design element for the home in general. This lightbox allows just that. (And it's okay—you don't have to leave out your NECA recreations for all to see.) —M.B.
---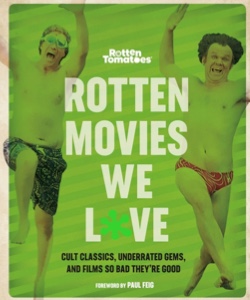 9. Rotten Movies We Love: Cult Classics, Underrated Gems, and Films So Bad They're Good (Running Press, $23.99)
Rotten Tomatoes has carved out a pretty distinct niche among the thousands of sites that devote themselves at least in part to movie criticism (including this one). A fresh rating from this review aggregator is a badge of honor and early promise. But if you're rotten? Well, as this new book shows, there's plenty to love in the critically unloved. This book provides a movie lover with an opportunity to experience the weird, the underperforming, and the mostly rotten without having to have actually seen them. (Granted, odds are, many of us have seen more of these than of the classics—such is the human condition.) —M.B.
---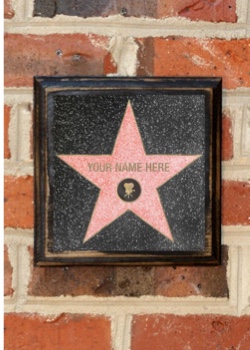 10. Hollywood Walk of Fame Star (Etsy, $38)
We'll end on another home décor-friendly note. You or someone you love may be well on their way toward fame and stardom, but those trips can take time, and why not put up something to remind you of the success that inevitably awaits in the meantime? This Hollywood star nicely framed, can feature whatever aspect of entertainment you prefer and makes a nice gift in the range of "I spent enough to show I care but not so much I'll be offended if this isn't fawned over every time I visit." Ah, the joys of gift-giving! —M.B.