2016 Oscars Preview
Who will win, who should win, who really should win...and more!
Movies
Features
Oscars
In a year when the greasy nuts and bolts of the Academy voting system has never been more transparent, it's difficult to get that excited about the Oscars. And yet: To see an overblown, post-apocalyptic silent film masquerading as an action blockbuster make the list—and more than that, to dominate so many categories—feels progressive. To see a transgender indie star be nominated for Original Song feels like someone is trying to do something. And then to see Stallone nominated over Michael B. Jordan feels like a sobering reminder that as much as we want to fool ourselves into thinking things are changing, who knows where we'll end up next year.
And so, with this year representing, we hope, the last truly traditional year of the Oscars, Paste brings you, as always, our picks for who we know will win, who we think (among the nominees) should win, who we think (among all film released this year) really should win…and then, new to this race, nominees for whom individual writers are willing to make a strong case, should their opinions differ greatly from the overall Paste staff consensus. (Unlike the Academy, we want to give every voice a fighting chance.)
Tune in this Sunday to see how we did.
---
Animated Feature Film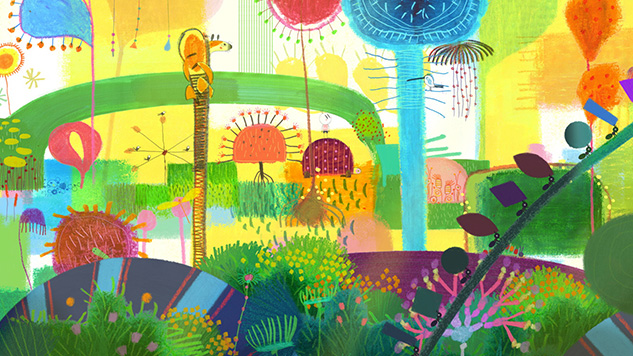 Nominated:
Anomalisa: Charlie Kaufman, Duke Johnson and Rosa Tran
Boy and the World: Alê Abreu
Inside Out: Pete Docter and Jonas Rivera
Shaun the Sheep Movie: Mark Burton and Richard Starzak
When Marnie Was There: Hiromasa Yonebayashi and Yoshiaki Nishimura
Who Will Win: Inside Out
Who Should Win: Inside Out
Making the Case for: Boy and the World
Here's the thing about this year's Best Animated Feature Film category: You can't go wrong. There isn't a single film on the slate that does not deserve its nomination, or that is unworthy of taking home the prize. Inside Out is great. Anomalisa is great, if niche. Shaun the Sheep is an absolute and unexpected delight. When Marnie Was There is great. And so too is Son of São Paulo Alê Abreu's Boy and the World great. Unlike its peers, though, Boy and the World doesn't have too many people stumping for it, and it does not, for example, have the commercial and critical might of Pixar driving its awards push. It is a David against a small army of comparative Goliaths.
So, on behalf of that, let us give the film a stronger sling with which to totally ace its opponents. Boy and the World is close to pure cinema, a movie that is told through sound and sensation with only a smattering of muted, inconsequential dialogue to usher the story along. As you may guess from the title, Boy and the World is about a boy from a remote village (in the heart of his country), and it is about the world. Here, "the world" is represented by a screen surrogate for Brazil, and, as envisioned by Abreu, it is a hideous place rendered in brush strokes of stark beauty. The film feels like Abreu's statement piece about the impact industrialization and corporate greed have had upon his nation, and among modern animation—though perhaps not among Abreu's fellow nominees—it feels unique in its austerity, made all the more beautiful by the colorful, unhinged joyousness of the Boy's home. —Andy Crump
---
Adapted Screenplay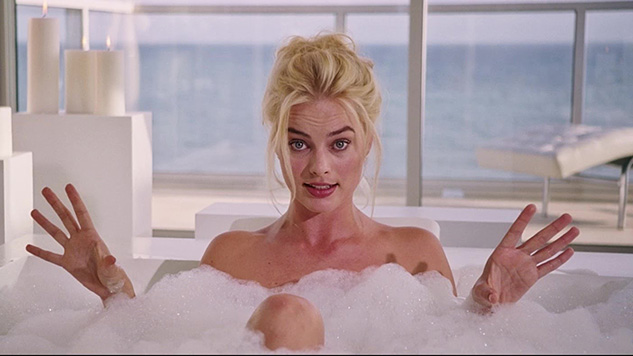 Nominated:
The Big Short: Charles Randolph and Adam McKay
Brooklyn: Nick Hornby
Carol: Phyllis Nagy
The Martian: Drew Goddard
Room: Emma Donoghue
Who Will Win: Charles Randolph and Adam McKay for The Big Short
Who Should Win: Charles Randolph and Adam McKay for The Big Short
Who Really Should Win: Spike Lee and Kevin Wilmott for Chi-Raq
Making the Case for: Aaron Sorkin for Steve Jobs
Like most of the human race, I run both hot and cold when it comes to Aaron Sorkin. Whereas Sports Night and The West Wing stand as two unshakeable classics in the history of TV, The Newsroom and Studio 60 at the Sunset Strip proved to be a near laughable exercises in melodramatic over-writing. As of late, Sorkin's talents have lent themselves better to the feature film medium, as evidenced by The Social Network, Charlie Wilson's War and, now, Steve Jobs. Inventive in both form and execution, the Steve Jobs script sprints out of the gates like a bat out of hell, cycling through various verbal sparrings, rat-tat-tat walk-and-talks and impassioned monologuing—only rarely taking time throughout its two-plus hours to stop and catch its breath. In other words, the film is pure, uncut Sorkinism at its finest, and a quick perusal of the shooting script reveals several cut lines that would have been highlight passages in lesser screenplays. Despite the baffling lack of a screenplay nomination, Sorkin's work will likely only grow in stature as the years go by. —Mark Rozeman
---
Original Screenplay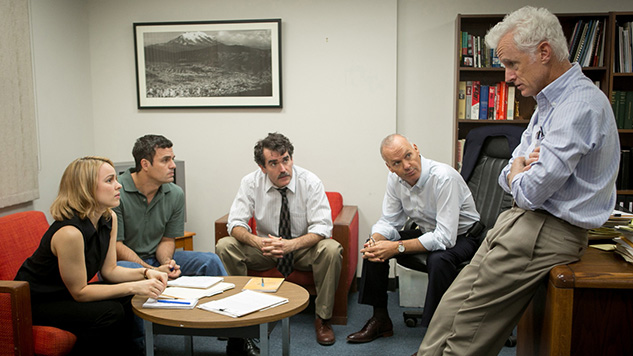 Nominated:
Bridge of Spies: Matt Charman and Ethan Coen & Joel Coen
Ex Machina: Alex Garland
Inside Out: Pete Docter, Meg LeFauve, Josh Cooley; Original story by Pete Docter, Ronnie del Carmen
Spotlight: Josh Singer & Tom McCarthy
Straight Outta Compton: Jonathan Herman and Andrea Berloff; Story by S. Leigh Savidge & Alan Wenkus and Andrea Berloff
Who Will Win: Josh Singer & Tom McCarthy for Spotlight
Who Should Win: Josh Singer & Tom McCarthy for Spotlight
Making the Case for: Quentin Tarantino for The Hateful Eight
When considering films that have as much a chance of finding a nomination as Netflix has for winning an Oscar—trust me: the Academy would rather commit mass seppuku than ever consent to awarding anything from a streaming service, at least for now—I thought of Jon Watts' and Christopher D. Ford's writing for Cop Car, so seamlessly and lovingly were they able to fold completely believable prepubescent boy dialogue into an increasingly terrifying pulp flick. But one can't forget Quentin Tarantino, a man whose every film begins with a novella. The real magnificence behind Tarantino's script for The Hateful Eight is that, for once, Tarantino offers no hero, no way in, for the audience. There is the typical storytelling-heavy monologues, the words which seem to trip over each other as they tumble messily and gloriously from actors' mouths, the unapologetic racism—but at its core it is an enraged piece of work, a script which uses each word uttered as a way to confound every one of the audience's expectations about what is right, what is wrong, what is justified and what feels like all three. It's an exceptionally tricky teleplay, a harrowing balancing act compared to the much more straightforward, even wonderfully procedural, scripts crafted by each of the nominees. —Dom Sinacola
---
Cinematography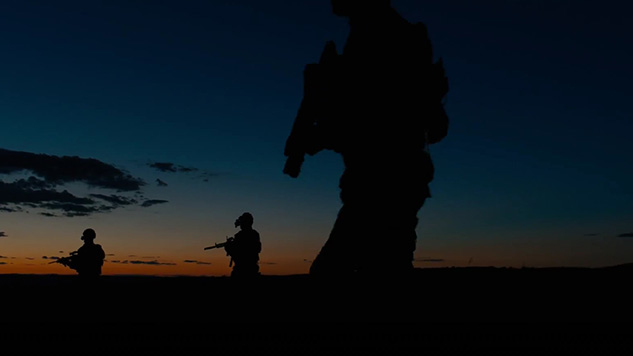 Nominated:
Carol: Ed Lachman
The Hateful Eight: Robert Richardson
Mad Max: Fury Road: John Seale
The Revenant: Emmanuel Lubezki
Sicario: Roger Deakins
Who Will Win: Emmanuel Lubezki for The Revenant
Who Should Win: Emmanuel Lubezki for The Revenant
Making the Case for: Roger Deakins for Sicario
No doubt Chivo is a spectacular cinematographer, and The Revenant is a handsome, impressive film, all the moreso for being shot in natural light, but Roger Deakins is a legend who's been nominated 13 godforsaken times without one win. The Academy lurves its record-breaking stories and its anecdotes, so undoubtedly Chivo will get his third win in a row, but, in all honesty, is it really that groundbreaking to take full advantage of the Golden Hour, Nature's most photogenic time of day? Instead, Deakins' work on Sicario made for some of the most gorgeous natural shots of the year: militaristic silhouettes against stark sunsets; unadorned desert homes breathing with menace; the dull gray of bureaucracy shot through with hopeless anger. If you can get over the mediocre blue-orange color correction every movie has nowadays, you'll find something so much more subtly confident than the self-imposed strictures of Birdman's clan. Mostly, though: How has the man who shot The Assassination of Jesse James By the Coward Robert Ford not gotten an Oscar yet? —DS
---
Costume Design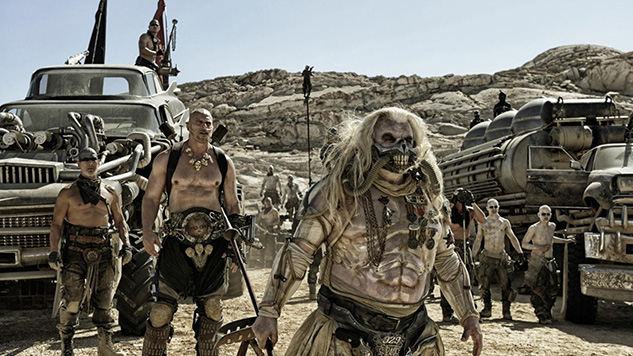 Nominated
Carol: Sandy Powell
Cinderella: Sandy Powell
The Danish Girl: Paco Delgado
Mad Max: Fury Road: Jenny Beavan
The Revenant: Jacqueline West
Who Will Win: Jenny Beavan for Mad Max: Fury Road
Who Should Win: Jenny Beavan for Mad Max: Fury Road
No doubt Sandy Powell's double-nomination is earned, joined by an expert cohort of designers who were able to make traditional clothing and period dress breathe with contemporary, even slyly subversive, magic. But Beavan's work, while comparatively spare, is all speculation, all unabridged filth, the stuff of repurposed nightmares and carefully imagined ceremonies. Be it Immortan Joe's armor or Nux's tattoo-annihilated skin, Beavan, who shares a filmography of mannered traditionalism with her peers, used Mad Max to take that extra step, to prove that designing for a time not our own need not be a race away from insane anachronism. —DS
---
Documentary Feature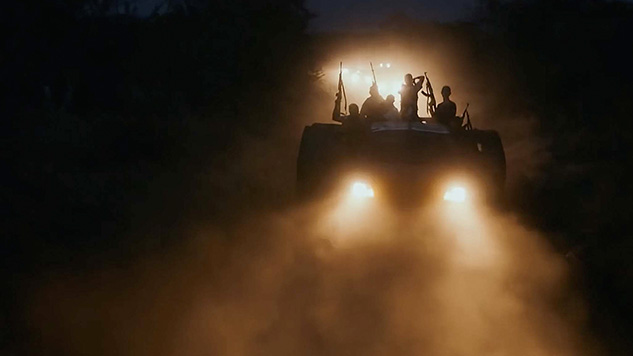 Nominated:
Amy: Asif Kapadia and James Gay-Rees
Cartel Land: Matthew Heineman and Tom Yellin
The Look of Silence: Joshua Oppenheimer and Signe Byrge Sørensen
What Happened, Miss Simone?: Liz Garbus, Amy Hobby and Justin Wilkes
Winter on Fire: Ukraine's Fight for Freedom: Evgeny Afineevsky and Den Tolmor
Who Will Win: Amy
Who Should Win: Cartel Land
Twenty minutes into Cartel Land, I leaned over to my filmmaker friend and whispered, "We have GOT to get the rights to turn this into a scripted feature." Half an hour after that, I leaned over again: "Never mind." She nodded, knowing exactly what I meant—a scripted feature would be superfluous after the incredible storytelling already present here, plus we'd never be able to find actors as compelling as these real life figures. Cartel Land is incredibly gripping from the very first scene, in which director Matthew Heineman interviews cartel members as they are cooking meth under cover of darkness. Believe it or not, the tension actually escalates from there: Heineman begins to follow two vigilante groups—one in Arizona, one in the south of Mexico—who are fighting a grassroots war against the cartels. The results are astounding. Cartel Land is staggering, stunning. The best documentary I've seen in a very long time. —Michael Dunaway
Making the Case for: The Look of Silence
I'm all for the Cartel Land win, as shaken to the core as anyone by the miserable truths it exposes and the amoral, interstitial desperation it plumbs, but The Look of Silence is as much a documentary about an important social issue as it is a documentary about what watching documentaries means. Whereas Cartel Land ends, as it should, on a feeling of utter helplessness and futility, The Look of Silence forces us, every member of the audience, to confront our individual feelings of action and agency. To watch is to take responsibility for what you are watching, Oppenheimer implies, whether you consent to that responsibility or not: A documentary should do more than offer you a glimpse into stories you might otherwise never know, it should be a call to action, a reminder that by engaging in these narratives so intimately, you are participating in their conclusions. —DS
---
Documentary Short Subject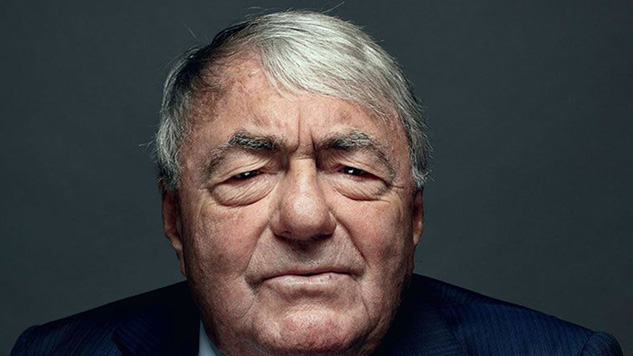 Nominated:
Body Team 12: David Darg and Bryn Mooser
Chau, beyond the Lines: Courtney Marsh and Jerry Franck
Claude Lanzmann: Spectres of the Shoah: Adam Benzine
A Girl in the River: The Price of Forgiveness: Sharmeen Obaid-Chinoy
Last Day of Freedom: Dee Hibbert-Jones and Nomi Talisman
Who Will Win: Body Team 12
This is a rough lot as far as watching a bunch of deeply depressing, existentially heavy short films, so chances are the Academy will go with a short but very contemporarily relevant pick, for once not automatically picking the film that's at least ostensibly about the Holocaust.
Who Should Win: Claude Lanzmann: Spectres of the Shoah
Maybe the most traditionally structured of the nominees, this very well could win, because from some perspectives it's just as much about the art of filmmaking as it is about the Holocaust. Regardless, Adam Benzine is a director's director, attempting to stay largely outside the studio system to make the film exactly as he wanted to. Perhaps most notably, though: Because Shoah was aired on PBS, it was never given the Academy recognition it deserved as one of the greatest documentaries ever made, and so in some vicarious ways this is both an award for Benzine's dedication and for Lanzmann's courageous masterwork. —DS
---
Film Editing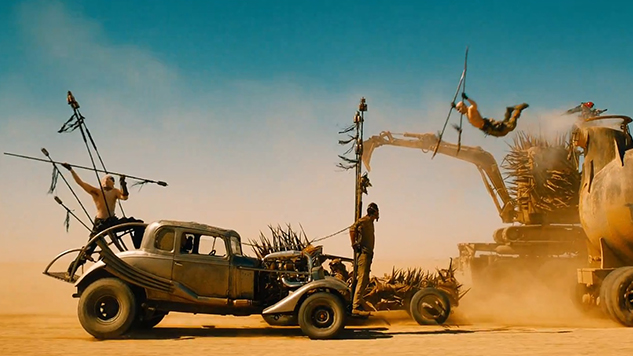 Nominated:
The Big Short: Hank Corwin
Mad Max: Fury Road: Margaret Sixel
The Revenant: Stephen Mirrione
Spotlight: Tom McArdle
Star Wars: The Force Awakens: Maryann Brandon and Mary Jo Markey
Who Will Win: Mad Max: Fury Road
Who Should Win: Mad Max: Fury Road
All aspiring action filmmakers should bow to the altar of Fury Road; let Sixel's editing be their beatitudes. Every cut here is flawless, honoring George Miller's impeccable sense of space while developing a wordless language of action, reaction and emotional consequence. Also, if Mad Max happens to not win this category, then expect many more upsets to come. —DS
---
Foreign Language Film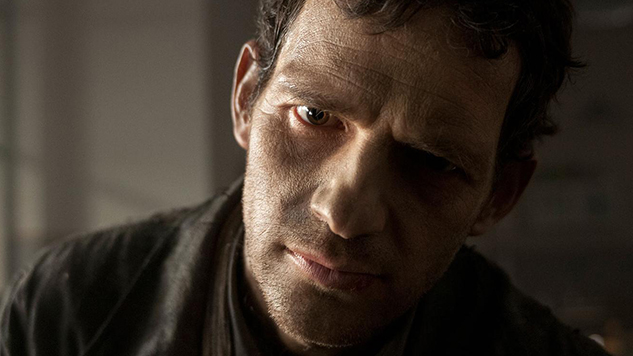 Nominated:
Embrace of the Serpent: Colombia; Directed by Ciro Guerra
Mustang: France; Directed by Deniz Gamze Ergüven
Son of Saul: Hungary; Directed by László Nemes
Theeb: Jordan; Directed by Naji Abu Nowar
A War: Denmark; Directed by Tobias Lindholm
Who Will Win: Son of Saul
Who Should Win: Son of Saul
Making the Case for: Mustang
Deniz Gamze Ergüven is a natural. There's no better way to describe her as a filmmaker. Ergüven made her feature debut in 2015 with Mustang, a movie that is so accomplished and so refined in its craft you might expect to find a decades-long filmography behind her. While the biggest competition here comes from another first-timer, László Nemes, whose Son of Saul is the projected frontrunner of the category among those who treat the Oscars like horse racing (if you'll pardon the use of that expression here), Mustang is startlingly real in ways that many of the pictures highlighted in other categories simply aren't. It's a gem wrought from a personal, deeply intimate human experience many of us in the U.S. simply aren't privy to.
And so as not to let the point slide, it is Ergüven's premiere as a director. Coming from a more veteran director, Mustang would be great. Coming from Ergüven, it feels like a goddamn revelation—as well as a cousin to the wildly different works of Sofia Coppola and Pier Paolo Pasolini in that it is very much its own thing: on a cultural basis, on a human basis, and on the basis of style, too. Mustang is a singular experience from a singular voice, a testimonial to female perspectives on the fringes to accompany the likes of Brooklyn and Carol. If Ergüven is as of now mostly unknown, she deserves to be known, and Mustang deserves to win. —Andy Crump
---
Makeup and Hairstyling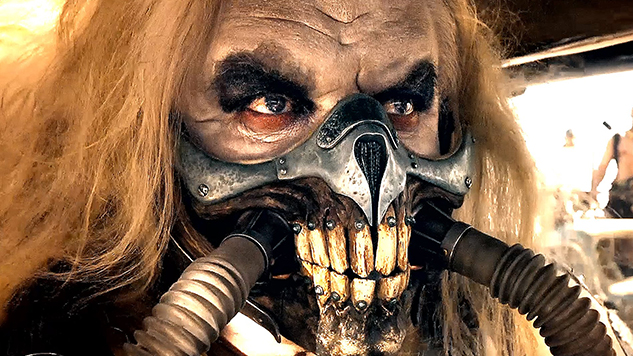 Nominated:
Mad Max: Fury Road: Lesley Vanderwalt, Elka Wardega and Damian Martin
The 100-Year-Old Man Who Climbed Out the Window and Disappeared: Love Larson and Eva von Bahr
The Revenant: Siân Grigg, Duncan Jarman and Robert Pandini
Who Will Win: Lesley Vanderwalt, Elka Wardega and Damian Martin for Mad Max: Fury Road
This is in the (blood)bag. —DS
Who Should Win: Lesley Vanderwalt, Elka Wardega and Damian Martin for Mad Max: Fury Road
---
Music (Original Score)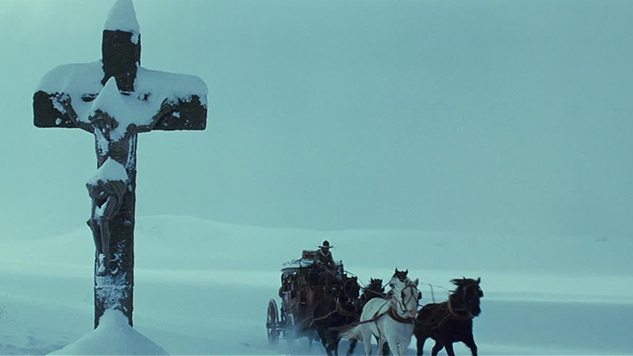 Nominated:
Bridge of Spies: Thomas Newman
Carol: Carter Burwell
The Hateful Eight: Ennio Morricone
Sicario: Jóhann Jóhannsson
Star Wars: The Force Awakens: John Williams
Who Will Win: Ennio Morricone for The Hateful Eight
Who Should Win: Ennio Morricone for The Hateful Eight
Get this: John Williams has been nominated fifty times. He's only won five (just five), but the guy isn't exactly starving for work, attention or accolades. Carter Burwell is actually the only guy here who, despite prolificacy and flirting with critical darlings, hasn't been nominated once, so to see him win, especially for such an essential film, wouldn't be a let-down. And yet: Morricone is an icon of film music—more than that, he is the name (next to Williams, probably) we fall to first when we imagine cinema as beautiful spectacle. He needs this award: He's 87, and there will almost definitely never be another chance to give him a real Oscar, to champion the exact kind of score that embedded him firmly into the language of film. —DS
---
Music (Original Song)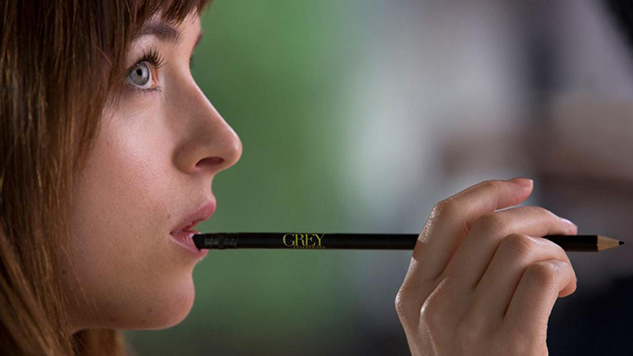 Nominated:
"Earned It," Fifty Shades of Grey: Music and Lyric by The Weeknd, Ahmad Balshe, Jason Quenneville and Stephan Moccio
"Manta Ray," Racing Extinction: Music by J. Ralph; Lyric by ANOHNI
"Simple Song #3," Youth: Music and Lyric by David Lang
"Til It Happens To You," The Hunting Ground: Music and Lyric by Diane Warren and Lady Gaga
"Writing's On The Wall," Spectre: Music and Lyric by Jimmy Napes and Sam Smith
Who Will Win: "Til It Happens To You"
Diane Warren has never won and Lady Gaga is a safe kind of artistic "weird," so this is a no brainer. —DS
Who Should Win: "Earned It"
In almost every conceivable way, "Earned It" succeeds where the film it's shackled to fails. It's lush, slightly dark and—thanks to a dynamite use of Abel Tesfaye sultry tenor—damn sexy. Moreover, at the risk of sounding like a populist, the song's radio chart success proves that it's the one pick from this category that audiences are more likely to listen to again and again. The one downside to its possible victory come Sunday night? Fifty Shades of Grey would officially earn an Oscar. But, hell: You know what? I'm so seduced by The Weeknd I'm wiling to let this slide.—MR
Making a Case for: "Manta Ray"
Unlike Mark, I am completely and utterly opposed to celebrating The Weeknd's shitty brand of sad-sack misogyny—especially behind a film which transforms worthwhile sexual exploration into the stuff of abusive childhoods and idiotic, bourgeois fantasies. Plus, "Earned it" is thoroughly fine. Instead, let's give an award to an artist, Antony from Antony and the Johnsons (now going by the name ANOHNI, having recently come out as transgender), who not only represents the many progressive issues that are plaguing the Oscars as of late, but, more importantly, has the better, more compassionate, more deeply felt song, an extension of the artist's environmental activism matched beautifully to a plaintive, aching piano ballad. ANOHNI has said she won't be attending the ceremony, already discouraged by having her performance cut for "time constraints" (because the Oscars are known for their punctuality and brevity, right), and it's hard not to see why she should reconsider. What does it say to an artist like her to give attention to a self-hating womanizer or a pop star known for gender-bending for the attention-grabbing sake of it over someone with genuinely mature concerns and something to say? Everyone is rightfully debating diversity in the Academy, but so many people forget that such diversity applies to more than skin color. —DS
---
Production Design
Nominated:
Bridge of Spies: Adam Stockhausen (Production Design); Rena DeAngelo and Bernhard Henrich (Set Decoration)
The Danish Girl: Eve Stewart (Production Design); Michael Standish (Set Decoration)
Mad Max: Fury Road: Colin Gibson (Production Design); Lisa Thompson (Set Decoration)
The Martian: Arthur Max (Production Design); Celia Bobak (Set Decoration)
The Revenant: Jack Fisk (Production Design); Hamish Purdy (Set Decoration)
Who Will Win: Colin Gibson and Lisa Thompson for Mad Max: Fury Road
Who Should Win: Colin Gibson and Lisa Thompson for Mad Max: Fury Road
Automobiles are thrones, sanctuaries, churches, delivery rooms, war rooms, monsters. For a film that is just one long car chase, who ever expected it to have, both tactilely and symbolically, such a sense of place? —DS
---
Short Film (Animated)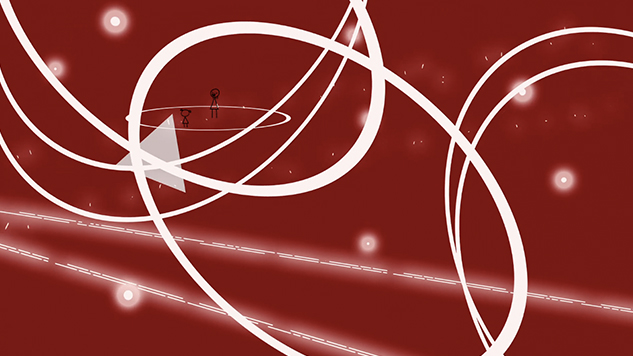 Nominated:
Bear Story: Gabriel Osorio and Pato Escala
Prologue: Richard Williams and Imogen Sutton
Sanjay's Super Team: Sanjay Patel and Nicole Grindle
We Can't Live without Cosmos: Konstantin Bronzit
World of Tomorrow: Don Hertzfeldt
Who Will Win: World of Tomorrow
Sanjay's Super Team is a good bet, as voters are definitely freaking out over trying to throw as many statues at as many non-white people as possible—which is in no way a comment on the quality of Patel and Grindle's film—but I have a feeling that Pixar burn-out (especially since they're going to give the studio the obligatory yearly nod with Inside Out) will help Hertzfeldt finally win the Oscar many thought he was robbed of 16 years ago. World of Tomorrow truly was one of last year's best films, regardless of length, and this is a pretty simple way for the Academy to acknowledge that they aren't as out-of-touch with the critical community as pretty much everyone assumes they are. —DS
Who Should Win: World of Tomorrow
More times than not, Oscar viewers tend to automatically tune out when it comes to the "Short Film/Short Documentary" category, which is a shame since a lot of the nominated shorts throughout Oscar's history are definitely worth seeking out. Never was this more the case than this year. Not only is World of Tomorrow by far the best film of its category but it's one of the two or three best films of the year. Period. In a sparse 17 minutes, director Don Hertzfeldt pushes his signature stick-figure characters through a digitally rendered short story worthy of Asimov, Le Guin or Gibson. To describe the plot at all would be to deprive anyone who hasn't yet had a chance to view it. One thing I will signal out, however, is how astounding it is that a film with such a heady, cerebral premise never lets its expert world-building obfuscate its emotional core. The short is currently available on Netflix so check it out when you have the chance and prepare to have this masterpiece linger in your head for days, even weeks, afterwards.—Mark Rozeman
---
Short Film (Live Action)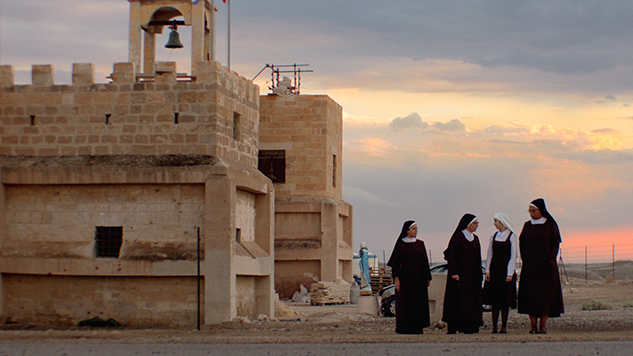 Nominated:
Ave Maria: Basil Khalil and Eric Dupont
Day One: Henry Hughes
Everything Will Be Okay (Alles Wird Gut): Patrick Vollrath
Shok: Jamie Donoughue
Stutterer: Benjamin Cleary and Serena Armitage
Who Will Win: Ave Maria
The more one invests oneself in the many narratives of Oscar season, the more one hears of the "fear" Academy voters harbor toward watching certain nominees. Be it the moral imperative of 12 Years a Slave or the underdog status of Room, time and time again the idea that the people who are voting in these categories simply don't watch the films that may challenge them most is not only astounding, but patently unethical. Which is why in this case, a socially "relevant" issue like the Israel/palestine divide distilled through a more heartwarming, lighter short like Ave Maria will be appealing to those voters who are too afraid of a more devastating (or at least difficult) film like Shok.—DS
Who Should Win: Shok
---
Sound Editing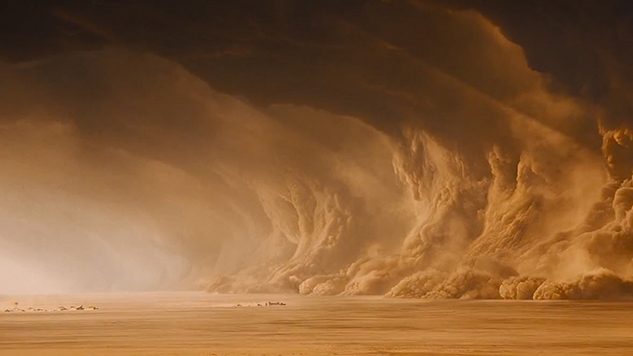 Nominated:
Mad Max: Fury Road: Mark Mangini and David White
The Martian: Oliver Tarney
The Revenant: Martin Hernandez and Lon Bender
Sicario: Alan Robert Murray
Star Wars: The Force Awakens: Alan Robert Murray
Who Will Win: Mark Mangini and David White for Mad Max: Fury Road
Who Should Win: Mark Mangini and David White for Mad Max: Fury Road
---
Sound Mixing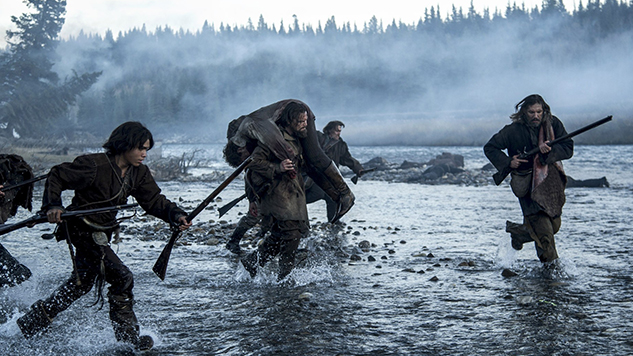 Nominated:
Bridge of Spies: Andy Nelson, Gary Rydstrom and Drew Kunin
Mad Max: Fury Road: Chris Jenkins, Gregg Rudloff and Ben Osmo
The Martian: Paul Massey, Mark Taylor and Mac Ruth
The Revenant: Jon Taylor, Frank A. Montaño, Randy Thom and Chris Duesterdiek
Star Wars: The Force Awakens: Andy Nelson, Christopher Scarabosio and Stuart Wilson
Who Will Win: Chris Jenkins, Gregg Rudloff and Ben Osmo for Mad Max: Fury Road
Who Should Win: Jon Taylor, Frank A. Montaño, Randy Thom and Chris Duesterdiek for The Revenant
If anything, The Revenant is a visceral, immersive experience, meant to be indulged on the big screen, intended to be as clear a translation of audience "presence" as any virtual reality video game. As opposed to "Editing"—which could be a short-hand way to think of "creating" sound for film—"Sound Mixing" is the layering of sound: placement, focus, volume, intensity. The sound in that theater is just as intrinsic to that full-bodied enthrallment as Chivo's use of light and Iñárritu's violating camera movement. If Iñárritu needed us to feel his pain, to understand what making a movie like The Revenant could be like, the way sound intertwines in the film is the closest we can get to actually being on set, suffering the pretension of something careening way, way, recklessly, shamelessly over budget. —DS
---
Visual Effects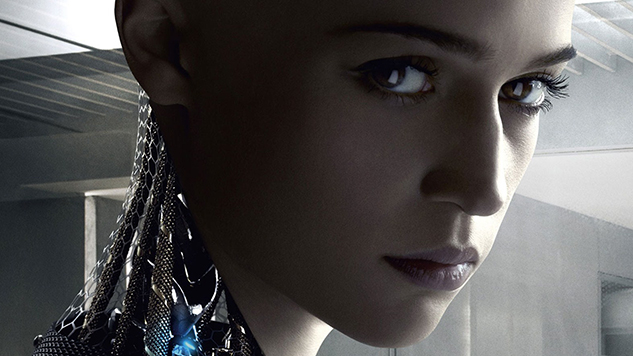 Nominated:
Ex Machina: Andrew Whitehurst, Paul Norris, Mark Ardington and Sara Bennett
Mad Max: Fury Road: Andrew Jackson, Tom Wood, Dan Oliver and Andy Williams
The Martian: Richard Stammers, Anders Langlands, Chris Lawrence and Steven Warner
The Revenant: Rich McBride, Matthew Shumway, Jason Smith and Cameron Waldbauer
Star Wars: The Force Awakens: Roger Guyett, Patrick Tubach, Neal Scanlan and Chris Corbould
Who Will Win: Andrew Jackson, Tom Wood, Dan Oliver and Andy Williams for Mad Max: Fury Road
Who Should Win: Andrew Jackson, Tom Wood, Dan Oliver and Andy Williams for Mad Max: Fury Road
Making a Case for: Andrew Whitehurst, Paul Norris, Mark Ardington and Sara Bennett for Ex Machina
I like to think of Ex Machina—a gorgeous, two-hour long Turing Test between bright, young programmer Caleb (Domhnall Gleeson) and a pretty android (Alicia Vikander)—as performing its own Turing Test on the audience. Is this a real film, or is this the perfect distillation of what we as a culture think of when we are confronted with the dangerous-but-seductive idea of artificial intelligence? Regardless, in order to place its audience in the deepest trench of the Uncanny Valley, the film's effects had to be both convincing and ineffably unnerving, just slightly too real for comfort. Without such accomplished visuals, the film would struggle to be more than just a Terminator-tinged bedroom drama. —DS
---
Actor in a Leading Role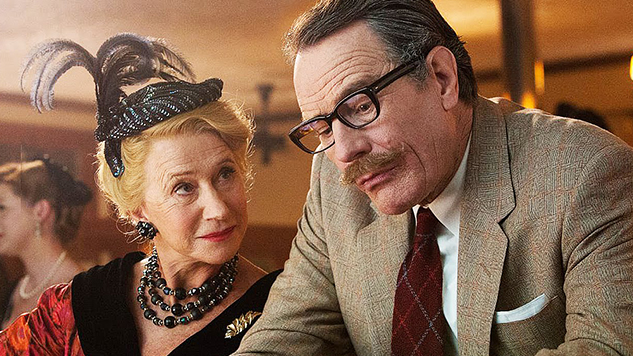 Nominated:
Bryan Cranston, Trumbo
Matt Damon, The Martian
Leonardo DiCaprio, The Revenant
Michael Fassbender, Steve Jobs
Eddie Redmayne, The Danish Girl
Who Will Win: Leonardo DiCaprio, The Revenant
Duh. While Bryan Cranston is getting out there and campaigning, doing his damndest to be a contender, Leo has this so locked he might as well be pontificating about the environment from inside of a vacuum. Just—duh.
Who Should Win: Really: Anyone else. DiCaprio is one of our generation's finest actors, but maniacal physical exertion does not an apex performance make. It'd be pretty cool to see Cranston get an award, hey? Though Fassbender still needs some love after getting snubbed for Shame. —DS
Making a Case for: Michael B. Jordan, Creed
Let's not make the Academy's race problem the subject of discussion about Michael B. Jordan, or then again, let's, because nominating Sylvester Stallone for Best Supporting Actor without nominating Jordan for Best Actor is pants-on-head absurd. Stallone is the peanut butter to Jordan's jelly, the crème to his brûlée, the cream cheese frosting to his red velvet cake—the, yes, eye to his tiger. You can no more celebrate one of these men without naturally celebrating the other, and celebrating the white dude in a film that is chiefly about a black experience makes exactly zero sense. Creed is, after all, the best argument anyone can make for inclusion both in a vacuum and in context with the Oscars themselves.
But as good as Jordan and Stallone are together, and as much as they enrich each other's performances through chemistry, Jordan is stellar on his own merit. Creed is the movie he has deserved for years, which is saying a lot: Films like Fruitvale Station and Chronicle wonderfully showcase his talent for courting his audience's empathy while giving him plenty of room to test drive his innate swagger. In his second outing with director Ryan Coogler, Jordan gets to weave both of those facets together with greater unity than we've seen before, to flex his muscles as a performer, to let his charisma stoke our joy, break our hearts and impel us to root for a kid who only wants to justify his very existence to the world. —AC
Jason Segel, The End of the Tour
Even more than in most years, 2016's category is one ripe with "big" performances—from charismatic and loquacious grandstanders (Fassbender's Steve Jobs and Cranston's Dalton Trumbo), to depictions of extreme physical hardships and transformations (DiCaprio's Hugh Glass and Eddie Redmayne's Lili Elbe, respectively), to one of our premiere movie stars putting on a quasi one-man show (Damon's Mark Watney). Yet, lest audiences mistake various combinations of affectations and volume for quality work, it's important to highlight how "smaller and quieter" can be equally as potent. Enter Jason Segel's David Foster Wallace in The End of the Tour. While boasting only a superficial resemblance to the late novelist, Segel nevertheless manages to capture the author's enigmatic essence, hinting at the darkness that lies just beneath the character's affable, Midwestern façade. Often, Segal can communicate volumes with just the slightest tweak to his even-keeled cadence: In the one or two key instances where the character is upset or angry, his voice rarely cracks above a stern whisper. Given where Wallace's life will lead, it's certainly a quietly devastating portrayal, but one also defined by great poignancy and humor. In any just year, Jason Segel would be an Oscar frontrunner. In an unjust year, if nothing else, it's a role for the actor which we can only hope will lead to a wider variety of parts in his immediate future.—MR
---
Actor in a Supporting Role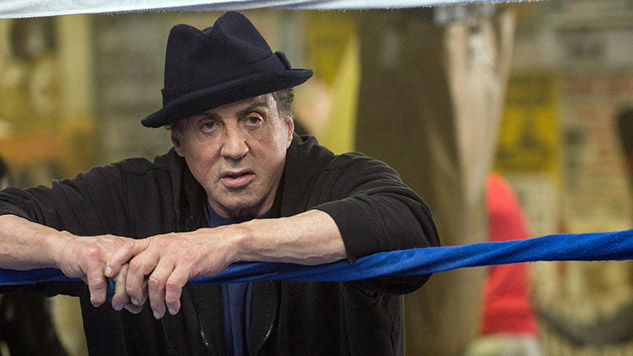 Nominated:
Christian Bale, The Big Short
Tom Hardy, The Revenant
Mark Ruffalo, Spotlight
Mark Rylance, Bridge of Spies
Sylvester Stallone, Creed
Who Will Win: Sylvester Stallone, Creed
Who Should Win: Mark Ruffalo, Spotlight
Who Really Should Win: Emory Cohen, Brooklyn
It's rare for any performance these days to be genuinely worthy of comparison to young Marlon
Brando, but damned if Emory Cohen doesn't often recall the legendary actor at his sensitive best. His feat is even more astonishing considering the character he plays in Brooklyn. Tony, the Italian-American who takes a liking to recent Irish immigrant Eilis (Saoirse Ronan), is perhaps too good to be true: a character without a negative bone in his body, near-angelic in his aw-shucks sincerity. It would seem an unplayable part…which makes the fact that Cohen somehow manages to locate an authentic sense of humanity in the character all the more miraculous. More than just being a "good" person, he radiates an optimistic belief in the power of goodness to combat life's difficulties; no wonder Eilis gravitates toward him, especially as she struggles valiantly to get her footing in a world terrifyingly unfamiliar to her. As great as Ronan is, Cohen's vibrant emotional display is, if anything, even more memorable—making his neglect in this year's lineup of Oscar nominations a real shame. —Kenji Fujishima
---
Actress in a Leading Role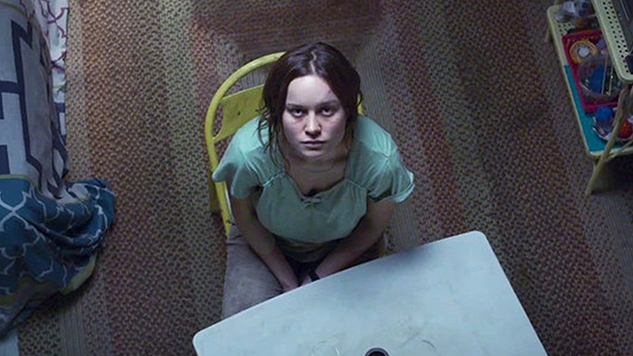 Nominated:
Cate Blanchett, Carol
Brie Larson, Room
Jennifer Lawrence, Joy
Charlotte Rampling, 45 Years
Saoirse Ronan, Brooklyn
Who Will Win: Brie Larson, Room
Who Should Win: Brie Larson, Room (just inching out Blanchette; if she got the little gold man, no one should complain—NO ONE)
Who Really Should Win: Alicia Vikander, The Danish Girl
It happens, every now and again, that a movie about a man and his struggles arrives amid the whirlwind of awards season brouhaha, and that the person playing that man snags a Best Actor nod from the Academy: Jean Dujardin in The Artist, say, or Colin Firth in The King's Speech. It also happens, more often than not, that the women playing co-lead to these men only manage to secure Best Supporting Actress nods when they should in all honesty get Best Actress nods, a'la Bérénice Bejo and Helena Bonham Carter, respectively. Maybe you can make the argument that The Artist and The King's Speech are not about their female characters, but you can't really say that about The Danish Girl, which is equally the story of Einar Wegener/Lili Elbe and Gerda Wegener.
So why is Alicia Vikander relegated to the Best Supporting Actress category? In fairness, studios tend to campaign for awards they think they can win, so it stands to reason that Focus Features believed Vikander had a better chance of scoring a victory on the Best Supporting Actress ballot than on the more thoroughly stacked Best Actress ballot. And yet: The Danish Girl sparkles whenever Vikander is on screen. She is simply stunning, a spirited beacon in a movie that is otherwise bereft of a pulse. Moreover, though, she has as much screen time as Eddie Redmayne, who has frustratingly been singled out for achievement yet again as Best Actor. (Her performance is also far, far better than his, but perhaps let's consider the iniquity on less subjective grounds.) Applying logic to the Academy's nomination process is a fool's errand, but even so, the rationale behind Vikander's awards candidacy is quite as baffling as it is infuriating. —AC
Making the Case for: Cynthia Nixon, James White
Full disclosure: I have never really seen a full episode of Sex and the City. As such, my exposure to Cynthia Nixon has been strictly through her occasional guest star roles in various TV shows. With no preconceived notion, perhaps I set myself up to be bowled over by her turn in director Josh Mond's James White. Playing the cancer-afflicted mother of the titular character (I know, I know—seems Oscar bait-y on first glance), Nixon is a revelation. In addition to a shocking physical transformation, the actress attacks her character with volcanic intensity. She's utterly heartbreaking while never shying away from illuminating the character's less-than-admirable qualities. While the overall arc of the film concerns the abrasive James stumbling his way through an early life transition, it's unquestionably Cynthia Nixon's performance that gives the film its pulsing heart.—MR
---
Actress in a Supporting Role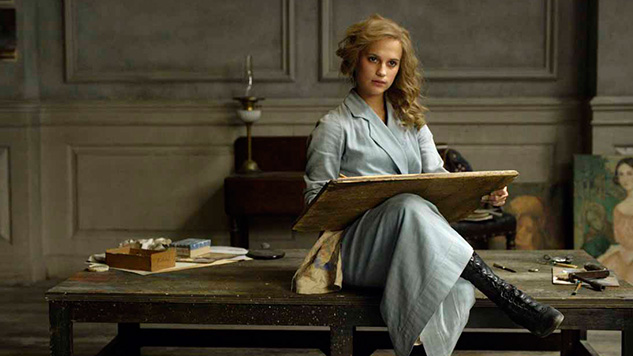 Nominated:
Jennifer Jason Leigh, The Hateful Eight
Rooney Mara, Carol
Rachel McAdams, Spotlight
Alicia Vikander, The Danish Girl
Kate Winslet, Steve Jobs
Who Will Win: Alicia Vikander, The Danish Girl
Her win here will be some gladhanding for the fact that she should have been nominated in a leading role. See Andy Crump's defense above, and then, as you will every year, take shallow solace in the award going to someone who deserves it—somehow.
Who Should Win: Rachel McAdams, Spotlight
Though she currently holds the bottom spot as far as odds go. —DS
Who Really Should Win: Charlize Theron, Mad Max: Fury Road
It's certainly nice to see Mad Max score a token Best Picture nomination—whether it actually gets a vote would be actually interesting—but a more telling and appropriate way to honor the year's best action film/"genre movie" would have been a Best Supporting Actress nomination for Charlize Theron. The fact that she was completely unrecognized by the Academy for the role is perfectly indicative of the way that crowd-pleasing (but still artistically brilliant) films like Mad Max continue to be shut out of the awards spotlight for daring to not be self-important dramas. If an actress the caliber of Theron, who has already taken home a Best Actress statuette, can't get nominated for this type of film, then who possibly could? Certainly not Alicia Vikander, who scored a nomination for The Danish Girl as a way of sneakily recognizing that she was as good, if not better, in an un-nominatable genre movie, Ex Machina.
If you want to know who Theron should replace, why not start with Jennifer Jason Leigh in The Hateful Eight, who likely wouldn't have been nominated for the same film if it didn't bear the Academy-approved Quentin Tarantino name on the marquee? Just compare their two characters in each film. Theron is the soul of Mad Max, inarguably more central and important to the narrative than Max himself: She's an emotionally complex warrior woman with well-defined motivations and commanding presence. Leigh, by comparison, is one of the least important and interesting characters in The Hateful Eight, whose role primarily amounts to being the human chattel/MacGuffin that drives the plot. It's by no means a bad performance, but you'd be hard-pressed to argue that she isn't upstaged by the likes of Samuel L. Jackson, Walton Goggins, Tim Roth, etc, etc. Not so, with Mad Max, which is a legitimate star vehicle for Theron's Furiosa. Unfortunately, though, the only way she'd get a nomination is if her War Rig was tearing through the desert on its way to the home of her ex-husband for a tearful reconciliation. —Jim Vorel
---
Directing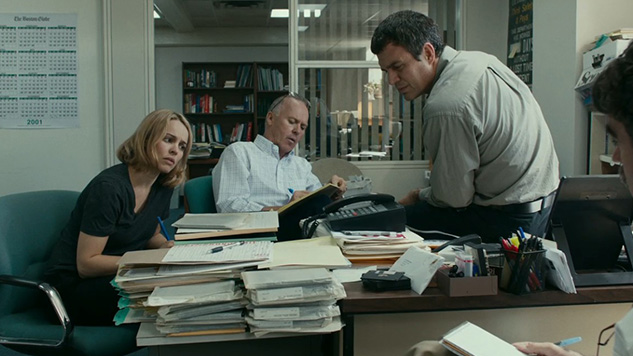 Nominated:
The Big Short: Adam McKay
Mad Max: Fury Road: George Miller
The Revenant: Alejandro G. Iñárritu
Room: Lenny Abrahamson
Spotlight: Tom McCarthy
Who Will Win: Alejandro G. Iñárritu
Who Should Win: Tom McCarthy
Making the Case for: George Miller
DS: I'll let Chet Betz, in his feature about the action direction of Mad Max, say whatever I was going to say even better:
"The action in George Miller's Mad Max: Fury Road is a thing of beauty, poetry, rhythm and detail and momentum. The film is action—it understands the geography, the ballet of it. Excruciatingly, it executes its craft with a lot of real shots of real vehicles and actors and brave, brave stunt players doing mad things for real cameras, which accomplished cinematographer John Seale guides to giddy heights. The unholy crusade of such a venture bleeds gasoline dreams and literal buckets of sweat, and it pours all that into the engine of the film's final cut, finely tuned by editor Margaret Sixel. Fury Road understands how action itself can be a vehicle that with breathless pace carries forward narrative and character and theme inside of it—its passengers rather than its burden of a load, driven by those things even as it drives them forward—into the realm of the tragic, the mythic and the indelible. What's that? The rattling, guzzling maw of our mortality and our sentience waging war."
---
Best Picture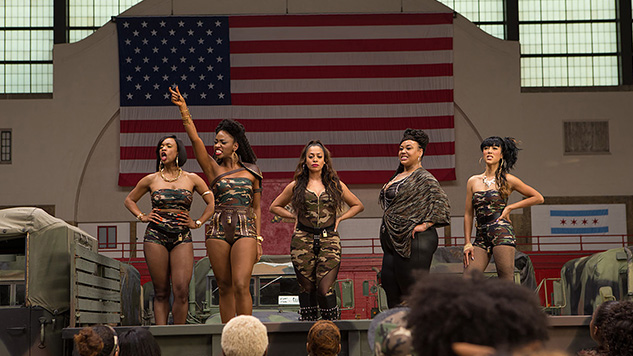 Nominated:
The Big Short
Bridge of Spies
Brooklyn
Mad Max: Fury Road
The Martian
The Revenant
Room
Spotlight
Who Will Win: The Revenant
Who Should Win: Spotlight
Who Really Should Win: Chi-Raq
For many a budding filmmaker of my generation, those in high school and/or college when his first few movies came out, especially those of us interested in or passionate about African American art and culture, Spike Lee was a revelation, and will always occupy a special place in our hearts. In 1989, Do the Right Thing felt like a revolution in filmmaking—and maybe even in society at large.
In 2015, Lee has done it again. Not only is Chi-Raq the best film of the year, it's also the most vital, the most urgent, the most—let's just say it—important. It's more than just a modern retelling of Aristophanes' Lysistrata (in which a group of women stop a war by going on a sex strike) in the modern day 'hood. It's more than just a tour de force of rhymed couplets that shouldn't work, but do. It's more than just a heartbreaking tale of real people trying to make a sense out of the madness surrounding them. It's more than just a blistering series of broadsides aimed straight at many of the political sacred cows in our culture. It's a moment when, along with all the other criticisms offered, one of our most gifted filmmakers stands up in the middle of his own people and shouts (as his characters often do), "WAKE UP." It's a moment of staggering importance.
Spike Lee has defiantly called Chi-Raq "a righteous movie." It's as good a description as any. It may be the most important American film since…well, since Do the Right Thing. It's one of the very best films he's ever made, a true masterpiece. And in some ways, it's the film his entire career has prepared him to make. But in the end, "a righteous film" is exactly what Chi-Raq is. —MD