14 Album Covers That Perfectly Capture The Album's Sound
Images via Island Records, Reprise Records, Columbia Records
Music
Lists
Album Covers
How many albums do you own with artwork that perfectly exudes the vision, aura and energy of its music? You often get an indication of a record's sound just by how the artist is dressed, their pose, the setting or even the font they chose—whether it be lightning-esque lettering of heavy metal, bubbly typography of retro soul or the simple, bold font of jazz. Album covers are such a big part of the album's artistry and for artists that take pride in their covers, it's impossible to detach their artwork from their music. With those albums, you can glance at the record and instantly see what you hear—it's a strange crossover of the senses that's hard to explain but so satisfying when it occurs. Paste compiled a list of 14 albums where this magical audiovisual fusion takes place.
1. Joni Mitchell: Blue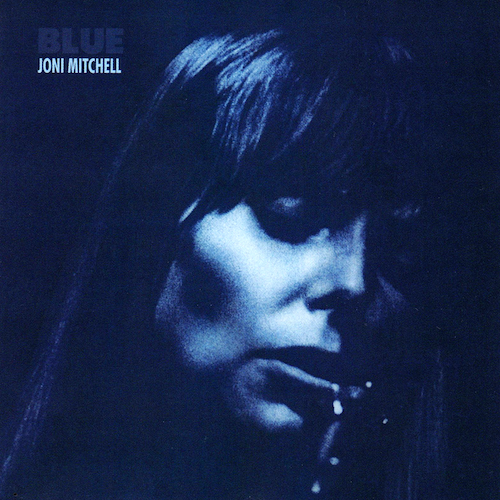 I'm guessing Mitchell didn't spend much time mulling over the color scheme for the cover of her folk masterpiece Blue. An album with such profound poignancy and emotional depth needs an image that's equally introspective and evokes her understated beauty. Mitchell's look is pensive, melancholy, subtle and utterly in the moment—just like the songs that make up its tracklist.
2. The Beatles: Rubber Soul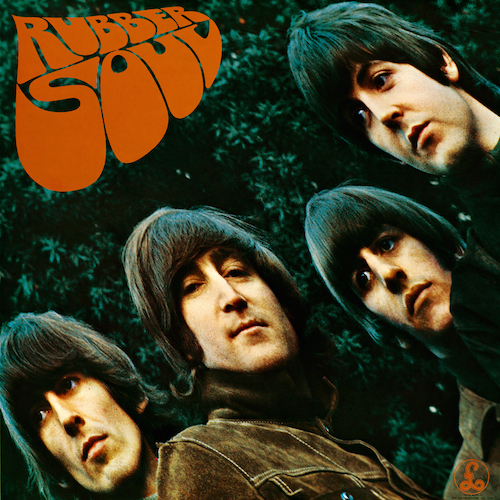 The Beatles released two albums in 1965, but there couldn't be a sharper difference between the two covers. Their first record Help! looks like a return to their classic, playful pop beginnings while Rubber Soul looks like their first visual foray into the psychedelia that became such a big part of their career. The album cover's skewed orange lettering, long hairdos and greenery coincides with their more peculiar tracks that foreshadowed what was to come. The stretched out, tilted image and strange perspective was a clear departure from the norm, and the band's appearance sees them in a waiting room between their simple, more traditional origins and budding interest in the new and radical.
3. Grace Jones: Nightclubbing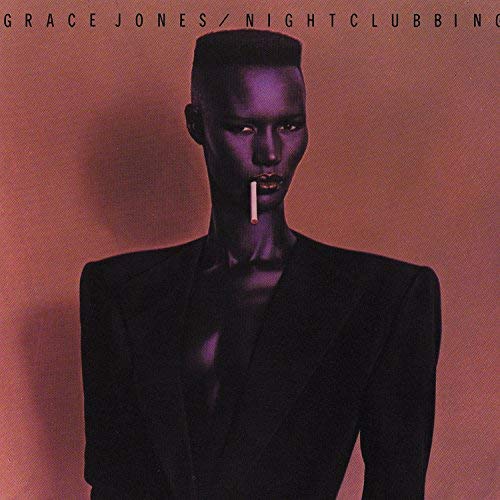 Grace Jones' fifth studio album, Nightclubbing is just as musically multifaceted as it is visually. The album's melding of left-field pop, New Wave, reggae, dance-pop and funk sent a shockwave through the music world, and it was unbelievably cohesive, stark and burly. The album cover didn't need to do much work because Jones is a literal walking piece of cubist art. Her sound and image is as majestic as it is threatening. The cover depicts Jones with a black-blue hue to her skin, sharp-lined silhouette, stoic expression, muscular torso and cigarette perched on her lip, and it rightfully depicts her as the fierce, non-conforming trailblazer that she is.
4. My Bloody Valentine: Loveless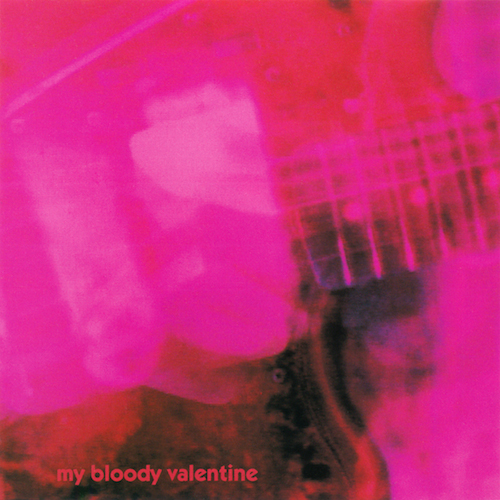 I'm not sure there's an album in existence that sounds more like its album cover than Loveless. With a pinks colliding with reds, the cover's blurry guitar image may be a bit tricky to decipher for first-time observers, but it channels Kevin Shield's wispy harshness, Belinda Butcher's transcendent beauty and their potent wall of sound with striking accuracy. This album cover is basically the universal warning sign for violent guitar distortion.
5. The Ramones: Ramones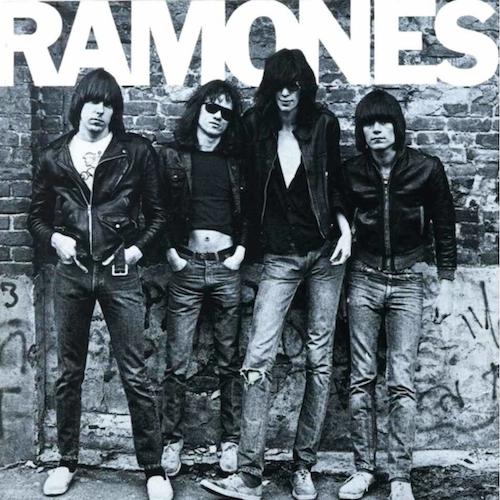 There are few album covers more iconic than The Ramones' self-titled debut. The band's primitive punk rock was a rebellion against the excesses of '70s bombastic commercial rock, and their image displays that dynamic with precision. A black-and-white photo of the band pictured under their name, dressed in leather jackets, denim, mop-tops, sunglasses and sneakers is the perfect accompaniment to their plug-and-chug, no-frills, two-minute garage punk.
6. Carole King: Tapestry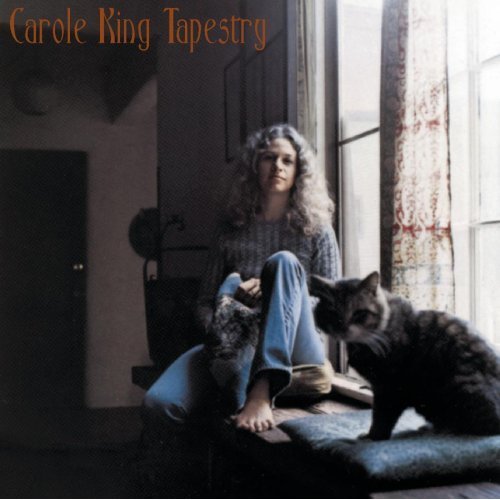 Carole King's Tapestry is one of those albums that instantly brings a sense of undeniable joy, familiar comfort and emotional intimacy. Every song is a memorable, outright classic and putting it on is like the laugh-cry sensation you get from watching treasured family footage. On the album cover, King is perched on the windowsill—barefoot and beside a cat—and the quiet isolation she depicts is exactly when listeners need this album most.
7. Bruce Springsteen: Born in the U.S.A.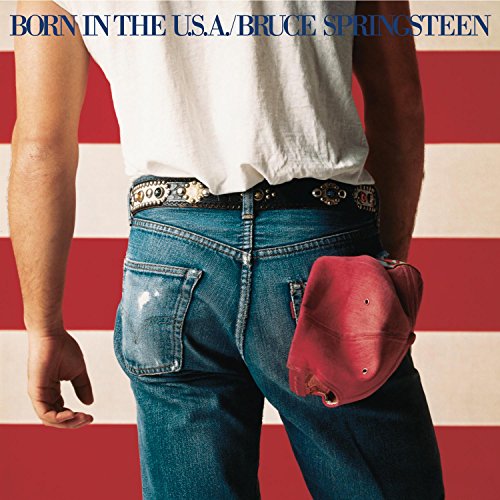 There are few albums that unmistakably portray the spirit of blue-collar America like Springsteen's Born in the U.S.A. Springsteen's progressive message and celebration of the underdog hero are scattered throughout his discography, but this cover truly encapsulates Springsteen's feeling about the country. With an American flag backdrop, Springsteen displays his American pride while also representing the lives of working class America. His attire—plain white T-shirt, jeans and baseball cap—and the decision to keep his face out of the shot is a symbol of solidarity with everyday Americans.
8. Joy Division: Unknown Pleasures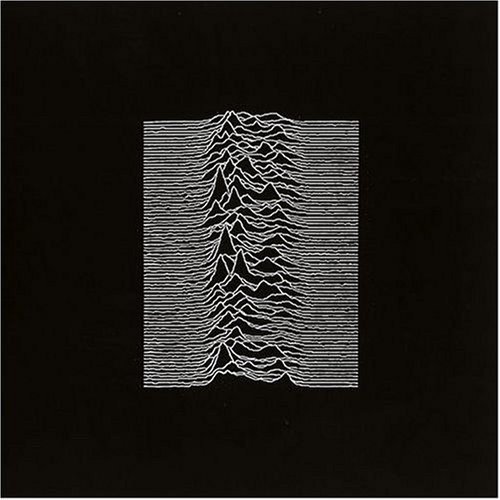 You've probably seen the artwork for Joy Division's Unknown Pleasures more times than you'd like to and one of the reasons it's become so iconic is how well it reflects the record's cascading gloom. The black background and mountainous sound waves couldn't have been a better pairing with the band's gothic post-punk, jagged guitar lines and Ian Curtis' low baritone.
9. Toots and the Maytals: Funky Kingston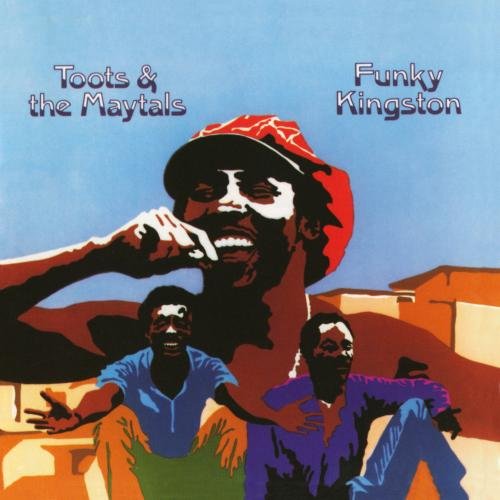 Toots and the Maytals' 1975 album, Funky Kingston is full of consistent, feel-good reggae perfect for the sunshine and it also happens to contain arguably the best ever version of the rock standard, "Louie, Louie." The album cover is an illustration of the vocal trio with bright colors and the group is depicted with a discernable chill, swagger and welcoming joy—everything that this record bleeds.
10. Patti Smith: Horses
Robert Mapplethorpe's photograph for the cover of Patti Smith's landmark debut album, Horses, might not have been trying to make a statement with her androgynous attire and gender neutral pose, but it was a revolutionary message that aligned with her radical punk spirit. The songs on Horses don't flaunt or try to crowd-please either—instead she made an unpolished, fervent album on her own terms that would influence a generation.
11. Nine Inch Nails: The Downward Spiral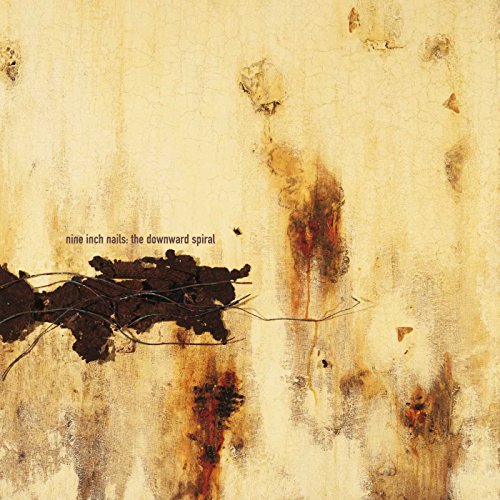 Like My Bloody Valentine's Loveless, Nine Inch Nails' The Downward Spiral expresses the dense sound of the album without a figure gracing the cover, though there does appear to be an outline of a face if you look closely. Just like the rough, discordant textures of this industrial rock record, the cover's bleak color palette and rawness is shown through the many strange materials that make up the artwork: plaster, acrylics, oils, rusted metals, insects, moths, blood, wax, varnishes and surgical bandaging.
12. N.W.A: Straight Outta Compton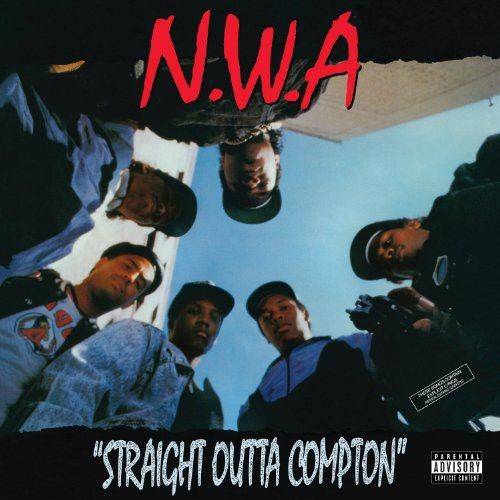 The West Coast gangster rap of N.W.A's Straight Outta Compton was a subversive game-changer and their close-knit group stood for something much bigger than themselves. On the album cover, the six-piece is huddled in a circle with smug expressions and the camera is looking up at them, depicting them as giants on a mission and who shouldn't be messed with. The photo is the dictionary definition of attitude and everything about the font says late '80s and early '90s hip-hop.
13. Kraftwerk: The Man-Machine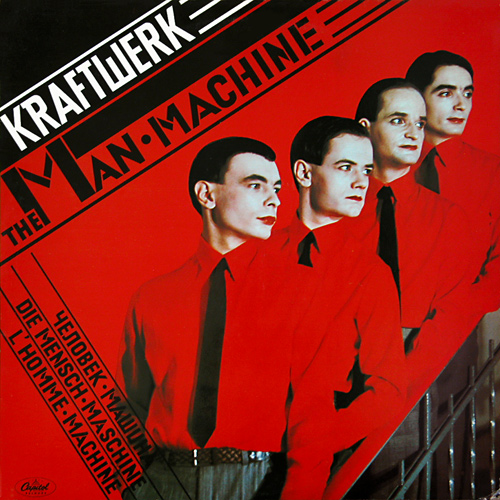 Just like the Ramones and N.W.A, German electro-pop and krautrock outfit Kraftwerk are dressed in similar garb together on the cover of their seventh studio album, The Man-Machine. But these four Germans really take the cake with their identical ghostly pale skin, dark short hair, bushy eyebrows, lipstick, red shirts, black ties and grey pants. Everything about this record—whether it be their appearance, their dress, the bold, block font or the sharp angles—screams futuristic synth-pop and electronic sci-fi.
14. Iggy and The Stooges: Raw Power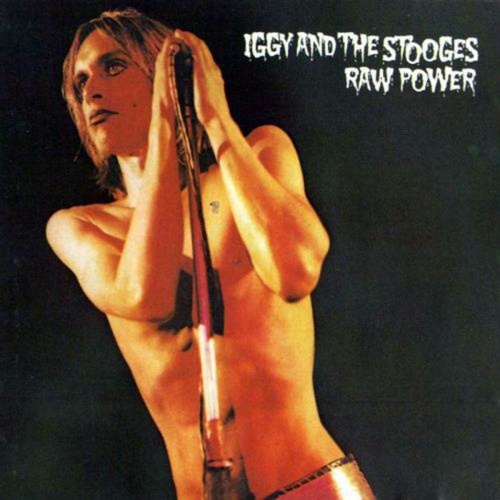 An image of The Stooges' Iggy Pop was gripping enough on its own, but coupled with its brutal, snarling proto-punk chaos and well—raw power—it was a literal and metaphorical snapshot of the seeds of punk being sown. Iggy Pop's thin, bare chest, dark lipstick and the commanding glare in his eye on Raw Power is the epitome of rock 'n' roll. Iggy's orange-ish glow is also a nice nod to his vocal fire power.