Amy O Announces New Album Shell, Shares Lead Single "Planet Blue"
Photo by Anna Powell Teeter
Music
News
Amy O
Amy O is the musical moniker of Bloomington, Indiana's Amy Oelsner. The last we heard from the grunge-popper was 2017's Elastic, which we described as a collection of "disjointed diary entries that also happen to kick ass" in our review. Today (Aug. 12), Amy O is announcing her third album, Shell, and sharing the lead single to celebrate.
"Planet Blue" is a sedated groove that feels like waking up from a caffeinated nap and immediately stepping outside. Airy drums punch under crunchy guitars, with synths warbling in the distance. Amy O's voice is silky and secured, singing the end-of-summer blues with lyrics like, "Tried to plant a vine to climb the side door / August came and dried it out, no more."
In a statement, Oelsner explains that the track is "about recognizing and appreciating the luxury of having space to grieve and feel hard feelings. It's also about a relationship that is so formative, it changes your world. And how light, silly feelings can sometimes coexist with depression. Both can be present and that's okay."
Check out "Planet Blue" below, which comes attached to an animation created by Brain Twins. Shell is due out Oct. 25 via Winspear, and you can preorder it here. Keep scrolling down to find the album's details and a handful of tour dates.
Shell Album Art: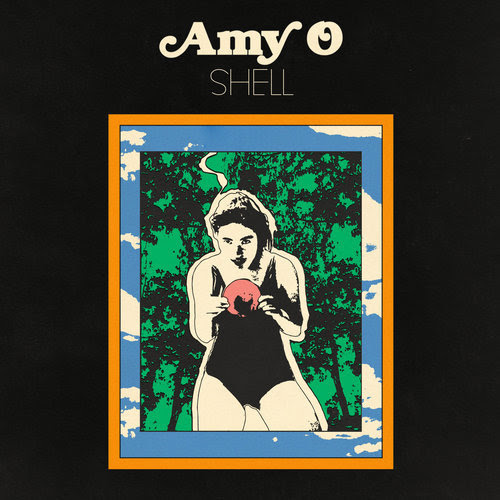 Shell Tracklist:
01. "Shell"
02. "Synesthesia"
03. "Good Routines"
04. "Planet Blue"
05. "Rest Stop"
06. "Zero"
07. "Blueberries"
08. "Crushed"
09. "Loose Cassette"
10. "Shrinking"
11. "Later On"
Amy O Tour Dates:
November
06 – Brooklyn, N.Y. @ Trans-Pecos
09 – Washington, D.C. @ Songbyrd (Upstairs)
16 – Bloomington, Ind. @ Blockhouse