If you're a believer in the doctrine that the hardest times bring about the best art, then surely the 2010s were a landmark decade for punk rock. In an age where our mere existence and welfare is up for debate, you don't exactly have to spout about imperialism or capitalism to make a bold political statement that defies the doomed fates laid out for us by the one percent. To sing about anxiety is to be political; To sing about love is to be political; To sing about waiting for the bus is to be political; And of course, to sing about post-9/11, post-Great Recession oligarchy or the #MeToo movement is to also be political. Punk provides catharsis, transcendence and a safe space—and it's hard to imagine this decade without this creative outlet.
While punk and its subgenres took a nosedive in terms of mainstream relevancy in this decade, cult acts flourished thanks to labels like Burger Records, Sister Polygon and Castle Face. At the start of the 2010s, it seemed that pop-punk and emo, in particular, had suddenly fallen out of fashion, but the latter half of the decade has witnessed a resurgence thanks to groups like Wavves, FIDLAR, Neck Deep and PUP. Garage punk has remained in good hands by way of veterans Ty Segall, Black Lips and Thee Oh Sees, plus post-punk is having a moment thanks to a crop of charismatic, speaking-singing lead vocalists. And in the shadows, the experimental, arty wing punk has remained as wonderfully weird and subversive as ever. While we're employing a liberal use of the word "punk" here, it feels right since the idea of strict genres in 2019 seems about as useful as a pager. To reflect on one of the most powerful and infamous forms of art, Paste is looking back at 40 of our favorite "punk" records from the past decade. Scroll down to view the full list below, which was voted on by the Paste staff and limited to one album per artist.
Listen to our Best Punk Albums of the 2010s playlist on Spotify right here.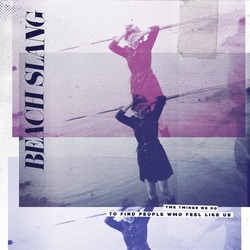 40. Beach Slang: The Things We Do to Find People Who Feel Like Us (2015)
The opening seconds of Beach Slang's debut record sound like the release of years of bottled-up energy, an inextricable surge of frustration and determination. The cranked rhythm, loud, distorted guitars and gruff vocals of James Alex are the touchstones of Beach Slang's melodic, meat-and-potatoes punk rock, but the beating heart of the band's music is Alex's earnest, forthcoming songwriting. A perpetual unease frames these songs, and the antidote, the lifeline that Alex hangs onto, comes from the music itself. The songs on The Things We Do To Find People Who Feel Like Us are mined from the same portion of the soul where Beach Slang heroes like The Replacements and Jawbreaker toiled. Lines like "It's a dead-end town for trash like us" (from "Throwaways") and "The night is alive, it's loud and I'm drunk" (from "Noisy Heaven") stake out the opposite ends of the spectrum for The Things We Do, describing a life that's all blurred edges until the right song makes everything fall into place. —Eric Swedlund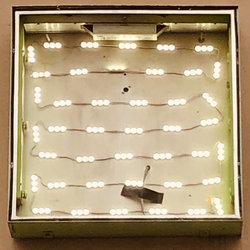 39. Oso Oso: basking in the glow (2019)
It only takes a few listens to Oso Oso's new album, basking in the glow, to recognize that questioning the guy's songwriting decisions is an exercise in diminishing returns. He is, it seems, incapable of writing a bad tune, at least at this point in his career. Folks who were paying attention could see this coming. In 2015, Lilitri debuted Oso Oso with Real Stories of True People, Who Kind of Looked Like Monsters…, an album where you can practically hear his melodic gifts fighting through a layer of punk pretense. Two years later, he self-released Oso Oso's sophomore effort, the yunahon mixtape, as a pay-what-you-want download on Bandcamp. And no matter what you paid for it, you got 11 tracks of crisp guitars and killer melodies that recall the heyday of emo-pop bands like The Get Up Kids. It's as good as anything released by a real indie label that year. basking in the glow proves yunahon was no fluke, with 10 tracks that all hum along like clean, finely tuned mega-melody-machines. There's a dreamy acoustic intro (called "intro"), and the album's melancholy closer, "charlie," is paced like an alt-rock epic, à la late-era Death Cab for Cutie. But in between, Lilitri serves up one razor-sharp song after another, each perched right on the line between the inescapable feeling of experiential dread and a warm, wide-eyed optimism that things are about to get better. Maybe. Hopefully. —Ben Salmon

38. Potty Mouth: Hellbent (2013)
The young women of Potty Mouth balk at the idea of being dropped under a "riot grrrl" genre designation, and understandably so. As bassist Ally Einbender rightly put it to the folks at Stereogum earlier this year, "GENDER DOES NOT EQUAL GENRE." Can't blame them for being frustrated at this. Sure, the band named itself after a seminal document of the riot grrrl movement—the first LP by Bratmobile—but only viewing this quartet from that narrow perspective is just silly. Potty Mouth, like any good students of their chosen genre, dug into the influences that brought the riot grrrl sound into being: the vibrant late '70s post-punk scene and the ragged underground rock scene in the US of the '80s. These four women have followed that thread through to current days, holding on to not only the angst-ridden drive of the music but the tone of defiance and empowerment that rides alongside. The songs on Hell Bent, the band's second album, are fearless expressions of self-reliance ("I'm rusted shut / But I'm not one to give up / I'm rusted shut / But I'm not gonna shut up"), middle fingers to people trying to read motivation into the band's actions ("What happened to you to make you wear black and studs? / What happened to me to wear them just because"), and self-flagellating journal entries ("My head is spinning / My lips are numb / How about one more? / It's just for fun / But I can't stand and I feel dumb"). —Robert Ham

37. Bodega: Endless Scroll (2018)
Brooklyn art-rock five-piece Bodega are well aware of their city's storied underground rock traditions, but rather than pilfering that sound, they decided to add something fresh to the city's lineage. Their debut album Endless Scroll was produced by Parquet Courts' Austin Brown, and it features an experimental, fluid sound that decries technology addiction, gentrification and the mind-boggling "pizzacore" scene while mythologizing Titanic's Jack Dawson and celebrating female masturbation. Taking cues from Gang of Four and the B-52's, co-lead vocalists Ben Hozie and Nikki Belfiglio possess an infectious art-punk spirit and spit out droll lines left and right while guitarist Madison Velding-VanDam plays like a chugging, post-punk version of Wilko Johnson. Throughout the album's 14 tracks, you're met with blaring and sharp instrumentals paired with laugh-out-loud observational quips ("Your playlist knows you better than a closest lover") that fit the common gripes of the decade like a glove. —Lizzie Manno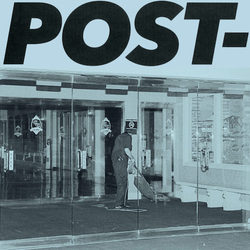 36. Jeff Rosenstock: POST- (2018)
On New Year's Eve, everyone on Earth, it seemed, kicked 2017 unceremoniously to the curb, offering good riddance and hopes for a better 2018. And by the evening of Jan. 2, we were all stressed from fear of global nuclear annihilation after another reckless tweet from the President of the United States. But that day in between? It was pretty good! Time off work (for many). A great football game on TV. And best of all, a surprise new album called POST- from punk-rock lifer Jeff Rosenstock, former Bomb the Music Industry! member and one of the most magnetic personalities in underground music. He's also a staunch DIY dude, as evidenced by his POST- rollout. Like his breakthrough 2015 solo album We Cool? and its 2016 follow-up, WORRY., POST- is packed with hooky pop-punk jams that beg for singalongs and fray at the edges. According to Rosenstock, it was recorded with friends in secret, and finished just before it was released. You can hear all of that in these songs, which crackle with urgency and fun. POST- feels less like an album and more like a document of tightly knit people working hard to make something that feels cathartic and good. —Ben Salmon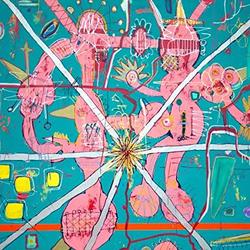 35. Yak: Alas Salvation (2016)
The British press has a long history of heaping hyperbole on young, up-and-coming bands. So I was a bit skeptical when I read an article in DIY Mag back in April 2016 titled, "YAK MIGHT JUST BE THE BEST LIVE BAND IN THE COUNTRY." But I was intrigued regardless, quickly looking up who this Wolverhampton band was. And they were right: Yak, at least for a little while, truly were the best live band in the U.K., armed with one of the most inventive punk albums in recent memory. Chock full of heavy fuzzed-out guitars and a pulverizing pace that never gives up, it's no wonder that Alas Salvation caught the eye of Jack White, whose Third Man Records put out the band's sophomore LP, Pursuit of Momentary Happiness earlier this year. Led by Oli Burslem, the band's uber-charismatic lead singer and guitarist, Alas Salvation was a near-perfect reflection of the group's live show: chaotic and howling Stooges-inspired punk rock played at such a frenetic pace that it wouldn't be surprising if it collapsed in on itself—which it threatens to do a couple of times. But it's also melodic as hell (a rarity in this genre), filled to the brim with catchy melodies, from the singalong chorus of "Victorious (National Anthem)" to the high-flying "Use Somebody." Like the chorus of "Hungry Heart," Yak's debut truly was one of those special releases to revisit "again and again and again and again and again…" —Steven Edelstone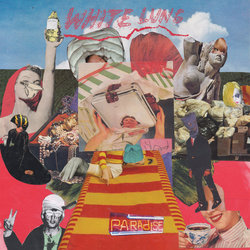 34. White Lung: Paradise (2016)
Paradise is the fourth full-length from Canadian trio White Lung and the follow-up to the near-universally lauded Deep Fantasy. Though labeled a punk band, White Lung has made a reliable counterpoint to such confinements. Since their debut with 2010's It's the Evil, each release has seen a slight change in dynamic for the music, but it's on Paradise that White Lung have taken their most significant musical turn yet. Pop sensibilities are nothing new to punk. Hell, if anything, pop and punk are like siblings close in age who are either kicking each other's ass or hugging it out. Hooks and brevity are the name of the game, and White Lung's instinct for both are given full reign on Paradise. It's an album that, even with its distinct differences to the band's prior releases, still holds the group's characteristic in-and-out songwriting that feels like a cross between a punch and a high five. —Jonathan K. Dick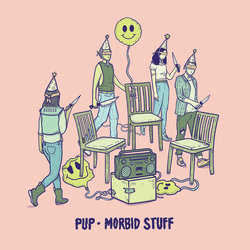 33. PUP: Morbid Stuff (2019)
Toronto's PUP unleashed their third album, Morbid Stuff, on their own Little Dipper label, and it contains some of their loftiest melodic payoffs yet. The album was produced, recorded and mixed by Dave Schiffman (Weezer, The Mars Volta), and it makes for their most pristine recording to date. Morbid Stuff is at the crossroads of enlivening joy and debilitating self-hatred. Songs like "Kids" and "Free at Last" overflow with angsty lyrics of anxiety, heartbreak and fierce self-put-downs, but their reassuring pop-punk riffs and refrains will scoop you up and bring you back to your senses. The collision of utter bleakness and youthful exuberance that characterizes this record also manifests itself on the album cover—four people are playing musical chairs with knives in hand, party hats and blindfolds. The boldest cut is the post-hardcore rager "Full Blown Meltdown," which sounds like just that. Stefan Babcock sounds like he's foaming at the mouth when he sings, "I'm still a loser and always will be / So why change now?" The album tracks Babcock's struggle with depression, and though there are many forlorn moments on this LP, PUP channel their pain into a catchy punk album that's about as fun as any record you'll hear on this list. —Lizzie Manno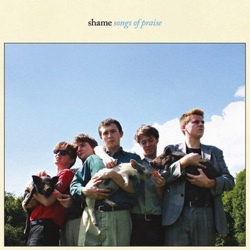 32. Shame: Songs of Praise (2018)
If London is the bedrock of European punk, then the district of Brixton is its spiritual center. With a heritage stretching from The Clash to Fat White Family and beyond, it's an area long-marked by diversity, political unrest, squat culture and, more recently, gentrification, giving it an infamous reputation as a creative hub and a kind of haven for misfits. It's from Brixton's most notorious pub, The Queen's Head, that one of the latest groups in its history arises, the pug-nosed quintet Shame, and finding themselves on the shortlist of guitar bands you should actually give a shit about. Citing influences like The Fall and Eddy Current Suppression Ring, Shame make familiar but not unawesome post-punk. Think tightly-wound, jittery guitars, mile-a-minute hi-hat and an exquisite bleakness that stems from their municipal origin (Gang Of Four-flavored "Concrete," a song about an unhappy relationship that will have you beating on your steering wheel, embodies this sound perfectly). What sets these lads apart is their beyond-their-years songwriting, riotous live shows (they were once fined for ripping a chandelier from the ceiling) and frontman Charlie Steen's arresting vocals. —Madison Desler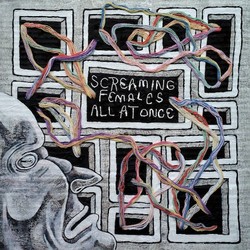 31. Screaming Females: All At Once (2018)
Much of Screaming Females' appeal, and even their greatness, is their esotericism – in particular the impenetrable world of Marissa Paternoster's hermetic guitar, lyrical poetry and visual art. All At Once veers from that world sharply, collecting some of the most conventionally anthemic and melodic rock songs of their career. The ironic twist is that for the New Brunswick, New Jersey group this is their experiment, one for which their six previous albums spent developing their own inimitable sound has well prepared them. There were flickers of a more accessible sound on 2015's Rose Mountain but the power trio remained enigmatic, pursuing their own uncharted vision of rock. This time, they dare to adopt the structure of existing rock genres. As a result, it's quite varied, making it really enjoyable to listen to all the way through. After being thoroughly and perversely encrypted for so long, it's bracing to hear one of the most original practicing voices in rock (musically, vocally, lyrically) speaking so plainly on every level. With some bands it would mean a capitulation or slackening. For Screaming Females, it is just another display of power. —Beverly Bryan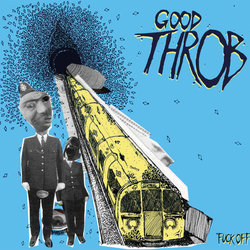 30. Good Throb: Fuck Off (2014)
London's Good Throb specialized in a manic, plodding, gorgeously amateurish noise, with a bass guitar that sounds like the strings haven't been replaced or tuned since Tony Blair was in office, a guitar that could cut through the grime in your shower tiles, and the shril, clipped barks of prime shouter KY Ellie shouldering their way through the murk. Any one of their three seven-inches might provide the definitive Good Throb experience—this is the kind of thing where brevity and urgency are key—but Fuck Off is still an undeniable, overpowering jolt of acerbic fury, and their only full-length. I'm gonna throw out some words and if you like 'em you'll probably dig Good Throb: The Fall, Kleenex/LiLiPUt, Delta 5, The Slits…but more ramshackle and unhinged than any of 'em. Yeah. That kinda jive. —Garrett Martin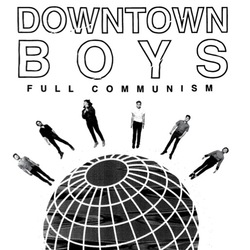 29. Downtown Boys: Full Communism (2015)
Downtown Boys have never been shy about making the political personal. Each member of the sextet has a background in social organizing, and they bring this knowledge to their raucous and commanding live shows. In 2012, the Providence-based band released an unhinged eponymous album featuring a range of rough tracks, covers, and live songs. The record's follow-up arrived in 2014 in the form of a self-titled seven-inch. Seconds into their 2015 full-length, Full Communism, Downtown Boys reveal their agenda: progress through education. Crying out against a honking saxophone, Joey DeFrancesco speaks the first lines of the opener, "Coming in on a wave/ A wave of history," before Victoria Ruiz bursts in screaming, "Do what we want/ On our wave of history." "Wave of History" is "Kids in America" for the kids who have become disillusioned with their country, their social roles, and the apathy of their peers. "Monstro" perhaps most fully embodies the spirit of Downtown Boys. The song is preluded by a spoken intro ("Brown and Smart") in which Ruiz asks, "Why is it that fear always wants us to go looking for more?" This is Downtown Boys at their most vehement, their most scathingly acute. This is the relentless effect of Full Communism: an album that makes you think, an album that urges you to take action, an album encompassed by an energy that cannot be summarized. —Quinn Moreland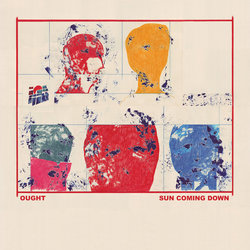 28. Ought: Sun Coming Down (2015)
Tim Darcy's stark poetry would jump off the page on its own, but the Ought frontman's mode of delivery is the foundation of the band's evocative pomp. He delivers lines with a twitchy, theatrical vigor or an austere, matter-of-fact cadence, and these animated recitations accentuate their propulsive rhythms and can lead one's mind down an infinite amount of vivid rabbit holes. His use of repetition and glaring, short lines delivered with pace and intensity provide Ought with a distinctly economical muscle. With their second album, Sun Coming Down, Darcy divulges lines that double as minimal mantras. On the first verse of "The Combo," he loops the line, "Time without time, and I'll see that I'm right, I got" with such a deliberate emphasis that you'll want to sit in a quiet room afterwards to contemplate its meaning. It's not just Darcy's vocals or lyrics that make everything appear weighty and on the brink—guitars are shrieking with shapelessness one moment and locked into an unrelenting trance the next, as if its wielder has swallowed the key. Drawing on nimble indie rock, serrated post-punk and pumping krautrock, Ought are equally nervy as they are awe-inspiring. On the near eight-minute "Beautiful Big Sky," which likely remains their best track to date, Darcy makes inevitable small talk between acquaintances ("How's the church? / How's the job? / How's the family") appear depressing and performative, but also feel like a momentous and beautifully melancholy occasion. If Ought can make existential monotony feel as majestic and affecting as a sublime cliffside view, this song is enough to justify its place on this list. —Lizzie Manno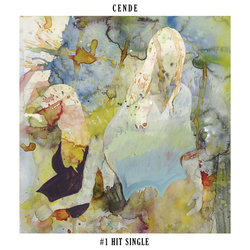 27. Cende: #1 Hit Single (2017)
Cende may have been a relatively short-lived band, but that makes it even easier to savor the charm of their sole debut album. The quartet met at Purchase College and lived together at Brooklyn DIY venue David Blaine's The Steakhouse before dropping a self-titled EP in 2015 and a full-length two years later. The cheekily-titled LP, #1 Hit Single, was helmed by songwriting duo Cameron Wisch (Porches) and Dave Medina with Greg Rutkin on drums (LVL UP) and Bernard Casserly on bass (Normal Person), and it elongates the breakneck minute-long punk bursts of their EP and adds a couple teaspoons of honeyed pop. It sounds like the younger power-punk cousin of Pet Sounds, and Wisch, who oversaw the recording of the album has conceded that Brian Wilson's recording techniques were a huge inspiration for #1 Hit Single. Leaning on unconventional time signatures and Wisch's layered vocal harmonies, Cende make emo-tinged pop songs so delightfully peppy and luscious that you'll be glad that Wilson didn't rush out to buy a beanie and the Descendents (where Cende got their name) catalogue and make this type of album himself. Cende were the perfect group of musicians for this job—with both classical training and well-worn punk experience, plus an equal affinity for succulent melodies and dynamic rhythms, Cende embody all the best qualities of pop and punk. —Lizzie Manno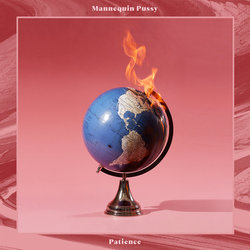 26. Mannequin Pussy: Patience (2019)
Mannequin Pussy's first two albums—2014's GP and 2016's Romantic—are both under 20 minutes and feature speedy jolts of punk along with the occasional glimmer of dulcet-toned pop. But their 2019 LP, Patience, is crisper, poppier, longer and more fully realized than anything they've released before. In a still-modest 26 minutes, Mannequin Pussy, led by frontwoman Marisa Dabice, dish out punk-pop that will make you want to hug your teenage self, but also fight on behalf of the adult you've become. Dabice opened up on this record in a way she hasn't before. She sings about abusive relationships, self-hatred, and personal inadequacies, revelations she struggled with for years before ever talking about them. It's a record that simultaneously pierces while forcefully standing its ground, rightfully taking up space. Patience begins with anxious heart racing, but concludes with the kind of heart racing we all strive for—that lovey dovey tingle you wish you could bottle and save for when you're feeling cynical. Dabice, along with Colins Rey Regisford (bass, samples, vocals), Kaleen Reading (drums, percussion), and Thanasi Paul (guitar, keys) also made one of 2019's most anthemic tracks in the form of lead single "Drunk II." When Dabice forcefully, begrudingly admits, "I still love you, you stupid fuck," you can already envision a crowd of forlorn fans belting that line in a basement venue on a Tuesday like they have nothing to lose. Dabice's admission of not only subtle imperfections, but also deep-set, recurring inner turmoils, is immensely invigorating. Patience is the sound of liberation, and paired with melodic riffs that scream into the void just like Dabice, it's also an emotional reboot you can rage to. —Lizzie Manno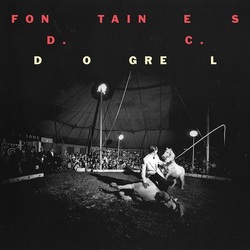 25. Fontaines D.C.: Dogrel (2019)
Fontaines D.C. have been pigeonholed as the British Isles' next great post-punk export à la Shame or Idles, but this Irish five-piece deserve more than that reductive framing. Fontaines D.C. are more poetic than the bands they're lumped in with, and their debut album Dogrel is a testament to a different set of concerns. Dogrel takes on the degradation of urban cities as lively cultural hubs and launching pads for people to make something of themselves—or at least put some change in their pockets. Frontman Grian Chatten and his bandmates share a love of literature and poetry (the Beats, James Joyce, Patrick Kavanagh, etc.), and they write songs together in Irish pubs, resulting in a brazen-faced, romantic portrait of Dublin and its vast characters. Two of their biggest calling cards are self-belief and authenticity. The uplifting lyrical themes on the lead track "Big" ("My childhood was small / But I'm gonna be big") are analogous to "Rock 'n' Roll Star," the lead track on Oasis' Definitely Maybe, though "Big" has more wit and spit. If self-awareness is one factor of the renewed interest in post-punk, the intense, charismatic Chatten certainly has it as he pokes fun at charisma ("Charisma is exquisite manipulation"). Dogrel is an album of tremendous ardor and vivid landscapes, and interspersed with an Irish underdog spirit, Fontaines D.C. are nearly untouchable. —Lizzie Manno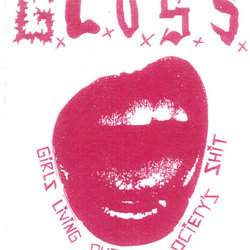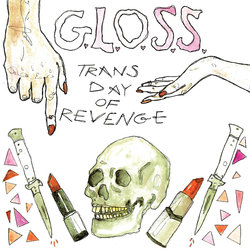 24. G.L.O.S.S.: Demo (2015) / Trans Day of Revenge (2016)
Thankfully Paste's music editors are magnanimously letting us cheat just a bit on this one. Girls Living Outside Society's Shit never made an album, but between these two EPs and their full blast live shows they were easily one of the best and most important punk bands of the decade. (Maybe if we did a hardcore list they'd come in number one? Just spitballin' here.) G.L.O.S.S. raged against the world's mistreatment of trans and non-binary people across their two records, burning down the whole absurdity of transmisogyny with beautiful anger in the spoken intro to Demo's "G.L.O.S.S. (We're From the Future)." If Demo was a declaration of existence and statement of purpose, with songs like "Masculine Artifice" and "Targets of Men" establishing the band's primary themes, Trans Day of Revenge was a plan of action, a cathartic call to stop putting up with society's hatred and prejudice by any means necessary. —Garrett Martin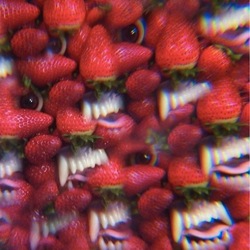 23. Thee Oh Sees: Floating Coffin (2013)
Thee Oh Sees dropped another heady psych joint with Floating Coffin. It stitches psychotic school dance vibes among the surf garage in a hurried splendor. And the songs are kinda long! Which rules! This record marks a maturity milestone for the band. They played tight and cohesively on Putrifiers II. They were good. But with Coffin they are damn good. Here we hear them shooting off in a billion different directions, creating this eclectic collection that covers fast, slow, dreamy, frenzied—all loud. "Minotaur" plays a beautiful example in bookending. Solemn cello leads the nihilistic jam in and out, padding the dusty guitar nicely. John Dwyer's otherworldly vocals prescribe, "Men get sick / Of their work / Each and every day / There is no cure / Except to stay / Stay home today / And go to the beach instead." A bed of gliding female vocals help it coast a little more sweetly. It's nonchalant wanderlust expertly packaged in fuzz and sarcasm. Coffin is an easy, spring-appropriate listen. Something about Thee Oh Sees always sighs warm air. This album does that, too, but with hurriedly-spiked punch heavy on its breath. Drink up, Johnny. —Beca Grimm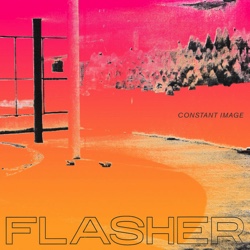 22. Flasher: Constant Image (2018)
D.C. trio Flasher play an amalgamation of joyful, frenetic pop, punk, post-punk and shoegaze. The band released their debut album, Constant Image, in 2018 on Domino Records, and it's unequivocally one of the best guitar albums of the past few years. What sets them apart from many of their peers is their knack for writing such immediate pop melodies and their slick production value, which maintains their chugging rock energy and allows their impressively consistent tracklist to shine. Each member contributes vocals—guitarist Taylor Mulitz (formerly of Priests) is playful and self-assured, bassist Danny Saperstein's vocals are snotty and eccentric and drummer Emma Baker lends gorgeous vocal harmonies. —Lizzie Manno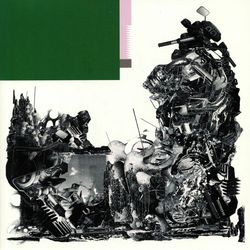 21. black midi: Schlagenheim (2019)
It may be hard to write about, but Schlagenheim is a record you feel more so than anything else. Case in point: First track "953" features one of the hardest hitting lead guitar riffs in recent memory, an opening salvo that makes you want to drop everything and go run a mile—something I actually did, resulting in my fastest time ever. Within mere seconds of hitting play on their debut album, Geordie Greep and Matt Kwasniewski-Kelvin make their case as two of our most inventive contemporary guitarists, all while you try your hardest to keep time with a beat that will still elude you after 10 listens. There's a high barrier to entry for Schlagenheim, a record by a band who refuses to meet you halfway. Pedantic and pretentious all the way through, Schlagenheim showcases why black midi are generationally great instrumentalists despite our inability to follow what they're doing and why. By the end of "Ducter's" anarchic pandemonium, you won't know what hit you, but you'll find yourself quickly returning to "953" for another go around of an album that showcases some of the most talented musicians around, coalescing behind an experimental, genre-less and extremely noisy sound to exceptional results. Schlagenheim is beyond weird. Schlagenheim is a legitimate one of a kind record. Schlagenheim is a masterpiece. —Steven Edelstone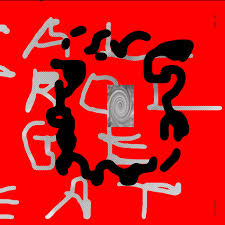 20. Total Control: Henge Beat (2011)
It's pretty much an established fact that every good rock band of the 21st century is Australian—or at least it feels that way, given the endless streams of amazing music the island continent has pumped out over the last 15 or so years. Total Control sits at the vanguard of that wave, with their first album, Henge Beat, topping what has quietly been one of the best discographies of any band this decade. It might not fly with the most recidivist and close-minded of punk nerds today—the "keep your computers out of my rock 'n' roll" crowd will probably blanch at the occasional keyboards and drum machines—but, I mean, it's a little goofy to be talking about "punk rock" in the 21st century, anyway. Pretty much any record on this list could've made it on our indie rock list, or a post-punk one, or any number of other genre names that are just kind of all interchangeable now. But hey, Henge Beat! It's a henge beast. "See More Glass" kicks it off with a droning two-note drum machine chug right out of the Suicide playbook, "Stonehenge" and "No Bibs" are among a handful of prickly, plodding ragers, and epics "Carpet Rash" and "Love Performance" create a new Krauty punk sub-sub-genre that crams Can and Chrome and Crime into a single trenchcoat. Henge Beat is a paranoid, claustrophobic fit of working class nihilism that's artistic without affectation, matter-of-factly melancholic, and intellectual without being boringly academic about it. —Garrett Martin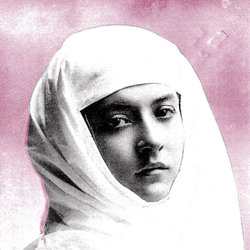 19. Protomartyr: Relatives in Descent (2017)
Protomartyr must be one of the more unlikely rock 'n' roll success stories of the past few years. It goes like this: Detroit dude in his mid-30s working as a doorman starts jamming with a couple guys in a local punk band who are a decade younger. Detroit dude has no known musical ability, has never been in a band before and, in fact, has a pretty bad case of stagefright. But he's good! He's a little odd —not your typical rock frontman—but he's got something to say and some dark places to draw from, and that translates into lyrics about the shitty state of the world and feeling like a fuck-up. He's relatable, in other words. And he has an unnerving sort of charisma, often wearing a suit jacket and prowling the stage like a menace. He looks like an accountant who got fired for doing something terrible. Detroit dude's name is Joe Casey and because of his background and his quirks and his talent, he's often the primary angle in stories about Protomartyr. Understandably so. Nearly a decade after it first formed, Protomartyr is back with its fourth album of snarling, tightly wound post-punk. Relatives in Descent builds on what the band has been doing since its 2012 debut No Passion All Technique, with Casey turning his loathing outward, and his band sounding bigger and better than ever. —Ben Salmon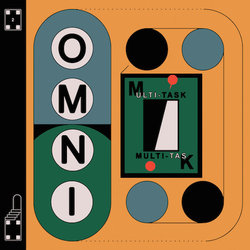 18. Omni: Multi-task (2017)
Multi-task couldn't be a more perfect name for Omni's sophomore LP. This Atlanta, Ga. band's second effort, following its 2016 debut Deluxe, is the musical and lyrical equivalent of everything happening at once. With newly sharp production and even jerkier guitars than before, guitarist (and former Deerhunter member) Frankie Broyles, bassist/vocalist Philip Frobos and drummer Doug Bleichner create hectic but contained collages of young, restless, lonely, and broke twentysomethings overextending their way through life. Multi-task makes its themes—both sonic and lyrical—apparent in its first 15 seconds. Opener "Southbound Station" wastes no time busting out a craftily plucked riff that sounds like it's starting in the middle of a common-time measure as Frobos describes a situation virtually every listener is likely to have lived through: "You said to meet / At the center of / Lennox Square / I'm drenched in sweat / And you can bet / You can bet / I'm already there." It's matched with a twitchy twist of scything guitars and boxy drums. Multi-task hits its high marks when the band is doing as much as it can, or, if you will, multi-tasking. —Max Freedman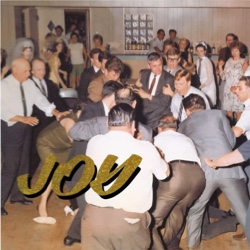 17. IDLES: Joy as an Act of Resistance (2018)
While discussing even the most harrowing themes, IDLES' Joy as an Act of Resistance forces you to find hope in any circumstance. The Bristol-based punk outfit's second album is loud and raucous while still embracing melody and sing-along (well, yell-along) choruses. From the utterly addictive single "Danny Nedelko" (a pro-immigration, in-your-face track about the band's personal friend) to the haunting, grieving "June" (about the still-born death of singer Joe Talbot's daughter), Joy as an Act of Resistance encapsulates the title of the album, standing up against personal, social and political strife with abundant confidence. —Annie Black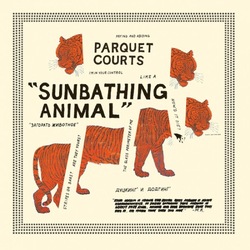 16. Parquet Courts: Sunbathing Animal (2014)
For four consecutive years, Parquet Courts released either an LP or a substantial EP, and for four consecutive years, the band remained itself with a skewed focus and altered perspective. Where punk or post-punk or slacker rock might have described them before, the band seems to embrace its most obvious comparison points on Sunbathing Animal: Lou Reed and Stephen Malkmus. Yeah, these two godfathers have always informed the band's songwriting, but here they are unveiled muses. This can make the album comfortingly derivative at its best and its worst, meaning that a song like opener "Bodies Made Of" is so easy to embrace because it sounds like a Pavement song that it is hard not to be critical of how much it sounds like a Pavement song. More noteworthy is the band's admission of blues being an influence on this record and that isn't hard to spot, even for the passing listener who might just notice the similarity between "Black and White" and Dylan's "Subterranean Homesick Blues." It is an effective spin on tradition that becomes a signature element to the album, seen in the absolute statements that feel like handcuffs on "Always Back in Town" and the seven-minute torture chamber for the masochistic that is "Instant Disassembly." —Philip Cosores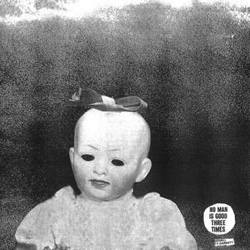 15. Ty Segall: Emotional Mugger (2016)
In the interest of foregoing the usual chronicling of Ty Segall's chameleonic artistic turnarounds, suffice it to say that here is another Ty Segall album. It's a mindfuck of an about-face from the psych-garage brilliance of 2014's Manipulator, his previous release under the project that boasts only his whole name. Emotional Mugger takes all of Segall's far-flung cosmic muses, slathers them in interstellar glam-rock goo and a lot of phaser effects, guitar leads and solos and gets down to business right off the bat with the dirty, groovy rock riot of "Squealer." Immediately notable is the much more live-sounding ambiance of this collection of tunes. Whether or not that had anything to do with the turnstile of guest appearances or lack of time due to other projects is not known. What is known is that Segall's very loud, very energized, very alive air is transferred excellently here. There's a disjointedness to the record, too, that makes it unlike a lot of the somewhat even vibes found on touchstones like Twins or Sleeper. In all, Emotional Mugger, for all its elegant distortions, abrasive melodies and overdriven guitar-porn spasms, somehow makes absolute perfect sense as a follow-up to such a universally acclaimed LP like Manipulator. Segall's allegiances are steeped in punk, in being loud and never settling. This album is yet another testament to that seemingly insatiable desire for provoking, for poking and for pulling the wool over the eyes of his audience. —Ryan J. Prado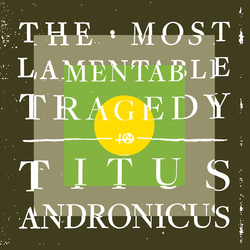 14. Titus Andronicus: The Most Lamentable Tragedy (2015)
Patrick Stickles, frontman and songwriter of Titus Andronicus, is the sort of punk who probably reads Lincoln biographies or Nietzsche treatises while Hüsker Dü plays in the background. The band made its name with a sophomore LP, The Monitor, which drew pictures of the Civil War with power chords and jagged solos. The follow-up, Local Business, was a crash course in existentialism and hopelessness paired with music more triumphant than its lyrics would suggest. Now we have The Most Lamentable Tragedy. It's nearly 100 minutes in length, and only about 10 of them aren't engaging to the nth degree: those 10 are the minutes of silence marked "Intermission" in the middle of the record. The Most Lamentable Tragedy is pretty uniform in its subject matter but ready to drive down any street in order to convey it. Where The Monitor gave us Stickles' interests and Local Business his ideas, this one seems to give us his self. Whether the narrator of these songs diverts from Stickles' actual personality or not is impossible to decipher (we're not Patrick Stickles and it sometimes seems like he doesn't think he is either) but it sounds pretty genuine even if it's fictive. Any variation on the word self is most likely written about here: self-pity, self-love, self-loathing, selfishness, selflessness, etc. Best of all, it's very self-aware. Stickles puts it all on the table, ready to blame, excuse, forgive and destroy himself perhaps as an example for us when we're trying to decide how to deal with our own imperfections. —Mack Hayden

13. Dilly Dally: Heaven (2018)
It takes exactly 34 seconds for Heaven, the second record from Canadian punk outfit Dilly Dally, to captivate you and keep you hostage until the last note of the final song. Led by the magnetic, hyper-talented Katie Monks, Dilly Dally are hypnotizingly loud and full of frenetic energy on this 2018 release. At just 34 minutes long, Heaven is pure, unadulterated power. Standout tracks include the opening track "I Feel Free" and "Sober Motel," but the proper way to listen to this record is from start to finish, at full volume. Anything else is basically sacrilege. —Annie Black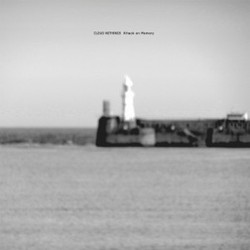 12. Cloud Nothings: Attack on Memory (2012)
It's hard to avoid reading too much into a record cover when its name is proudly proclaiming an Attack on Memory. It also helps that the 2012 version of Cloud Nothings sounds a lot less like 2011. What was once bittersweet and charmingly affected is now atonal, strung-out and stuck in a dour mood. Downward-spiral guitars, roomy drums, a voice summoned from the depths of Dylan Baldi's core. Naturally he booked the omnipresent Steve Albini to work behind the boards, essentially the perfect person to snag the ragged noise the band was aiming. When Baldi was asked if we ought to read too much into the title, he said he "wanted to make it apparent that it's an attack on the memory of what people thought the band was." Given the complete renovation and isolation from the band's original sound, he was pretty successful. If we're being sincere, Attack on Memory sounds like a record built from the aggressive neuroticism and displaced sexuality of a group of just-out-of-high-school kids in the mid-'90s. The music would be comfortable opening an early Jimmy Eat World gig—serrated post-hardcore with a swollen heart. But I don't mean any of that as an insult. Perhaps it's the rampant '90s nostalgia talking, but Cloud Nothings do an impeccable job of capturing the wounded honesty of this music. —Luke Winkie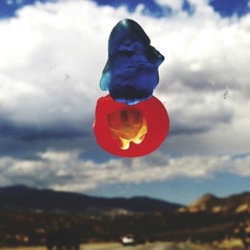 11. Bully: Feels Like (2015)
There are some records that color inside all the lines and yet the resultant rainbow found inside them is something of completely singular value. Bully's Feels Like plays according to all the rules of fuzzy '90s indie rock and doesn't even really try to rewrite them. Still, the way they kaleidoscopically color within the basic outline of that time and style proves their personality alone is enough to turn them into a band worth watching for a while to come. This isn't just some nostalgia trip, though. Bands like Yuck and Speedy Ortiz already paved the way for Bully when it came to reviving the '90s without repeating them. If a decade's musical zeitgeist got something right and people have been ignoring it, there's no shame in bringing it back. Luckily, Bully mostly sounds like Bully and not like any '90s band in particular, more like a group you may have missed from when Seinfeld was still on the air than one that actually was. It's emulation of an ethos, not imitation of any particular standard-bearer's version of that ethos. Alicia Bognanno's lyrics and vocals are the main reasons this is a record of distinction. They're the colors that light up the page in a brand new way. That doesn't detract from the strength of the songs as a whole or the band's talent in playing them. The tracks are so punchy and the guitar hooks are so fun that punky yowling about things that piss her off would be enough to guarantee enjoyment. —Mack Hayden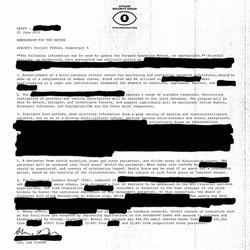 10. Desaparecidos: Payola (2015)
To understand the depth of frustration within Desaparecidos' Payola, make it through the bridge of "Ralphy's Cut," a mid-album rocker inspired by a band friend's double-lung transplant. That song peaks with Conor Oberst's scream, a 29-second throat-burner that'd make Kurt Cobain—or, hell, Touche Amore tourmate Jeremy Bolm—wince. Oberst might spend the rest of the record emoting in more recognizable melodies, at least for Bright Eyes fans, but the disgust and frustration set forth by "Ralphy's Cut" echoes throughout Payola's blink-and-they're-over tracks. It's a surprising effort from the band, both in liveliness and quality. After the success of Oberst's Bright Eyes, the punk-leaning Desaparecidos seemed inked in the Nebraska indie history books as a one-and-done project after releasing the Read Music / Speak Spanish LP in 2002. But after Bright Eyes waned in the public spotlight, the band regrouped in 2010 for Nebraska's Concert for Equality, an event that aimed to aide the repeal of anti-immigrant legislation in Fremont, Nebraska. A mini-tour in 2012 followed, and the ball started rolling on new material from the five-piece outfit. The inevitable LP doesn't play out like an old band finding its footing. In fact, to quote Beavis and/or Butt-Head, the 14 tracks that make up Payola are kickass. —Tyler R. Kane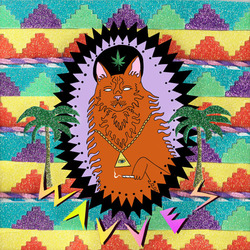 9. Wavves: King of the Beach (2010)
After their disaffected debut Wavvves, the San Diego trio fronted by Nathan Williams had a rough 2009, riddled with low-grade rock beefs and a widely publicized onstage meltdown. No one would have blamed Williams for retreating deeper into his quivering fortress of four-track distortion. But for Wavves' follow up, he's come out swinging. King of the Beach finds him communing with his inner songwriter, forgoing nihilistic static for hi-def clarity; the album is saturated with high poly-harmonies, finger-snaps and hand claps, but the Charles Atlas-invoking title communicates Wavves' real agenda—"nyah-nyah" pop sucker-punches, sunny smiles so forced they come off as sneers, intense self-deprecation as psychic body armor. "Convertible Balloon" deploys phase-shifting synths and mad-lib couplets ("Driving around with my convertible tunes / Partying around in my invertible cocoon") to evoke isolation. Meanwhile, on "Linus Spacehead," Williams brags, "I'm stuck in the sky / I'm never coming down," riffing on narcotic overindulgence and the ravages of touring. Shiny packaging aside, Williams hasn't really changed. He's still letting his demons run wild—this time, in Technicolor. —Raymond Cummings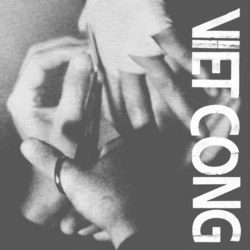 8. Preoccupations: Viet Cong (2015)
Following the dissolution of art-noise band Women, Matt Flegel and Mike Wallace formed Viet Cong (who eventually changed their name to Preoccupations), but they didn't discard the harshness that made Women so jarring and fascinating. Five years after Women's second and final album, Public Strain, was released, Viet Cong dropped their eponymous debut LP, and it married freakish, lo-fi post-punk was droning industrial textures. The militaristic cacophony of opening track "Newspaper Spoons" is frankly chilling with phrases like "writhing violence," "wired silent" and "underestimated alienation" piercing the air with doom and authority. Their lyricism evokes a kind of sterile, monochromatic dystopia as their marching rhythms, hypermelodic guitars and off-kilter keys cultivate a mechanical power yet indecipherable blueprint. It's a creepy, masterful, nihilistic and unpredictable expression of bleak noise, but not without moments of sophisticated beauty. "What does deep midnight's voice contend / Deeper than day can comprehend?" asks Matt Flegel on the epic 11-minute closer, and it's moments like these that the band's hypnotic, frightening allure can morph into painfully gorgeous humanity. —Lizzie Manno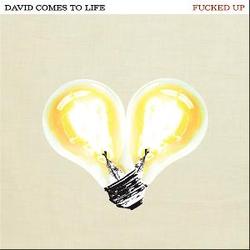 7. Fucked Up: David Comes to Life (2011)
Much like Psychedelic Horseshit, Bitch Magnet or Anal Cunt, Fucked Up is one of those bands I can't really discuss with my mother. Next time we chat, and she asks if I've written about anything interesting lately, I can't tell her I reviewed the new Fucked Up record. Nothing against her, she's a very sweet and good-natured woman, but she can't wrap her head around this kind of stuff. She didn't even listen to the Cat Power album I bought her, so even if Fucked Up had a less expletive-inclined name, they wouldn't stand a chance. Which is a shame, because my mother raised me to be an ambitious guy, and Fucked Up is hardcore's most ambitious band to date. Case in point: David Comes to Life, the band's third proper full-length album, in addition to countless singles of both the seven-inch and 12-inch variety. David is a ridiculously epic—sometimes too epic, frankly—rock opera concept album set to a play. A mouthful, no? It's a "modern day morality tale," according to the band, featuring all kinds of stuff great stories include, from love to war to unreliable narrators, and the whole thing very nearly breaks the one and a half hour mark. Sonically, this is Fucked Up's cleanest album to date. Yes, frontman Damien Abraham (AKA: Pink Eyes) handles most of the vocals as usual, and those vocals, also as usual, are screamed in his signature growl, but there's something catchier about them this time out, even if they unfortunately avoid any outright hooks. —Austin L. Ray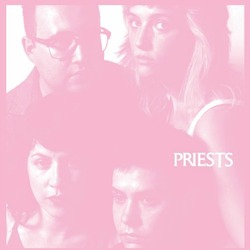 6. Priests: Nothing Feels Natural (2017)
Priests' breakthrough EP didn't traffic in subtlety. Not in songcraft, nor in name: Bodies and Control and Money and Power, released in 2014, had a mouthful of a title that seemed to capture much of the band's ethos, from its confrontational disposition to its preoccupation with the personal as political. The EP squeezed seven tracks into 17 energized minutes: seven outbursts, ranging from the prescient ("Ring Wing") to the surreal ("Doctor"). It took a minute for Priests to materialize with a full-length debut. Together since 2011, the Washington, D.C. quartet spent their first few years releasing a handful of tapes and 7-inches prior to recording Bodies. But this particular full-length debut turns out to have been worth a minute. On Nothing Feels Natural, the band's scattershot punk tantrums congeal into a more ambitious LP outfitted with deep post-punk grooves and anti-corporate screeds. It's a weightier, more cerebral collection that succeeds without sacrificing the raw force of this group's chemistry. By chance or by design, Nothing Feels Natural might well be the first great punk album of the Trump presidency. —Zach Schonfeld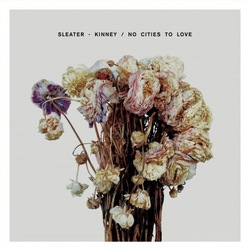 5. Sleater-Kinney: No Cities to Love (2015)
Of course Sleater-Kinney was going to reunite—everybody reunites these days—but Carrie Brownstein, Corin Tucker and Janet Weiss were stealthy about it: the trio didn't let slip that they had been working on their first album in 10 years until it was already finished. And what an album! The interplay between Brownstein and Tucker has rarely been tighter or more ferocious, their voices and guitars twisting, turning and intertwining over explosive drumming from Weiss on songs that are as tuneful as they are hard-hitting. Sleater-Kinney had built an enviable catalog before dissolving in 2006; No Cities to Love was a staggering return that ranks among their best work. —Eric R. Danton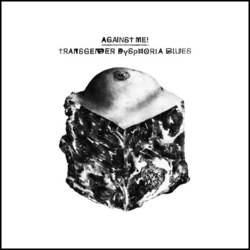 4. Against Me!: Transgender Dysphoria Blues (2014)
The story of Against Me!'s Laura Jane Grace has been incredible to watch, and probably the most punk rock story in the new millennium. Over the course of the press cycle behind Transgender Dysphoria Blues, Grace (formerly Thomas Gabel) revealed that she was set to transition from male to female in a tell-all Rolling Stone feature. And as much of a shock as it was in the punk community to see Grace—her first printed appearance showed her cross-legged and freshly showered, sporting a towel over shaved legs and another drying her hair—it's exactly the kind of move that punk rock itself (well, a perfect vision of it) should be there to support. Sure, looking from the outside in, it can be a violent form of expression. Fans of Gabel could have told you that—one of the rowdiest, sweatiest, testosterone-pumping, politically charged (and most fun) displays of the craft that I've caught was Against Me!'s opening set for Mastodon at Detroit's State Theater in 2007, which saw the entire floor erupting in some entrancing wave of slam-dance meets real-dance meets group-sing-along-camaraderie. But punk's dirt-and-grit, mostly open-armed ethos also make it a really beautiful movement, which at its best is tailored to express (and embrace) the individual. Well, here's a woman who's being herself instead of just wrapping on the standard-issue studded belts and leather boots. Grace could have stopped commenting on her change with that feature article, sure. With a piece out that answers many people's big questions in detail, Grace almost could have left it right there and churned out any Against Me! album she wanted. Instead, we're gifted with Transgender Dysphoria Blues, a damn-personal burst of razor-sharp anthems that tackle the topic head on. Grace clears the air with the subtlety of a wrecking ball on the title track, one that still summons a grin from me on repeated listens. —Tyler Kane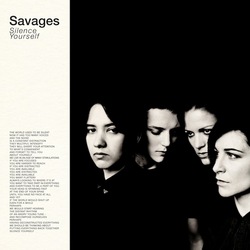 3. Savages: Silence Yourself (2013)
The music of Savages is a logical derivative of post-punk that draws on Joy Division, Siouxsie and the Banshees, Bauhaus and any other of the greats from that period that you picture draped in black and never smiling. And, in a whirlwind of sexuality, violence and gender roles, the most contemporary connection to draw is something like Metz, minus the screaming. And while the genre distinction is far from unique, Silence Yourself satisfies both in its details and its scope. A song like "No Face" features calculated guitar effects and tones, ranging from blown-out fuzz to a more precise, tin-plated sound, shifting deliberately throughout the song, both Gemma Thompson's guitar and Ayse Hassan's bass weaving around each other in a well-rehearsed dance. Hear the immediacy of the music and live your life in the same manner. This might all sound a little abstract, and, well, Savages as a band is a little abstract, but Silence Yourself evokes very real sensory and emotional connections, leaving it up to you to get something out of it. —Philip Cosores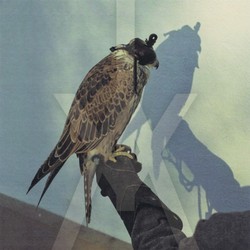 2. Iceage: You're Nothing (2013)
Punk rock used to be strictly a young man's game. It's still a young man's game, but it's also a young woman's game, and even an old fart's game—Zeus knows you don't have everything figured out after the age of 23. Or 33, for that matter. But that pure recklessness, that feeling of invincibility, can only be truly captured and bottled in those formative years. No one's embodied this in recent years more than Danish four-piece Iceage. Their 2011 debut, New Brigade, raged quietly in Denmark before finally exploding in the States six months later. Live shots showed these baby-faced, teenaged lads and their audiences sweaty, screaming and sometimes bloodied. It was everything you wanted in a punk band before you even heard a single note. New Brigade lived up to Iceage's notoriety, too. The band absolutely pummeled, mixing hardcore with moments of post-punk tweakage. There's plenty more of that on You're Nothing, a record that's as jittery and unhinged as it is perversely spot-on. Iceage isn't as refined as fellow Scandinavian hardcore band Raised Fist, but they have a similar menacing tone that's almost frightening. These aren't just angry punk anthems—they're absolutely dark and riveting, even if you can't understand what Elias Bender Rønnenfelt is yelling about. —Mark Lore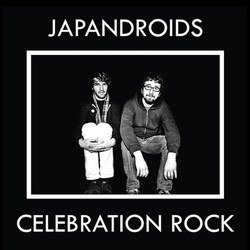 1. Japandroids: Celebration Rock (2012)
Japandroids' eight-track, zero-percent-fat Celebration Rock is bookended by the triumphant sounds of fireworks, but the real explosions lie in the chemistry of duo Brian King and David Prowse, filling out the record with just guitar, drums and vocals. Celebration Rock exists as a testament that chant-along, simple rock songs still have a place in the greater discussion of music, and you'd be hard pressed to argue otherwise after hearing "The Nights of Wine and Roses" and "The House that Heaven Built." Like on their debut Post-Nothing, Japandroids remain relentless from the get-go, infusing their pulsating anthems with epic sing-alongs as they shout out choruses that "yell like hell to the heavens." —Tyler Kane

Listen to our Best Punk Albums of the 2010s playlist on Spotify right here.