After many false release dates, no one is completely sure when Frank Ocean's forthcoming album Boys Don't Cry will be released. However, it turns out the singer might be also working on a magazine and a novel, in addition to the album.
On Reddit, one user found and shared a secret press release which mentioned that Ocean was working on a novel. The user found the release in the source code on Calvin Klein's website, where Ocean recently appeared in an ad campaign.
The press release reads:
Frank Ocean is one of the most artistic and enigmatic musicians working today. Though it has been more than four years since he released his debut studio album, Channel Orange, interest in Ocean hasn't waned. Instead, it's increased.
He is known for being a perfectionist, and a pursuant of creativity in all forms. He resists pressure and follows his own vision. He has published a magazine and worked on a novel while continuing to perfect his highly anticipated second album.
Ocean shuns interviews and social media, and prefers instead to speak through his work. He has said that when it comes to understanding music, the most important thing is to just press play.
Ocean is a powerful storyteller, using his own openness and honesty to create an emotionally intimate world in each of his songs. With his craft, his aim is not money, power, or fame, but to grow, progress, evolve and eventually be the absolute best.
So while he continues to work on that, we'll continue to wait, as long as it takes, because when Frank Ocean does something, he does it right. The wait will be worth it.
In 2013, Ocean told The New York Times that he started writing his novel. "It's fiction," said Ocean, "And it's about brothers. That's all I'm going to say."
Ocean also updated his website for Boys Don't Cry with a post titled "Late" featuring a library due date slip that suggested a July or November 2016 release date for the album, which will (eventually) be the singer's second.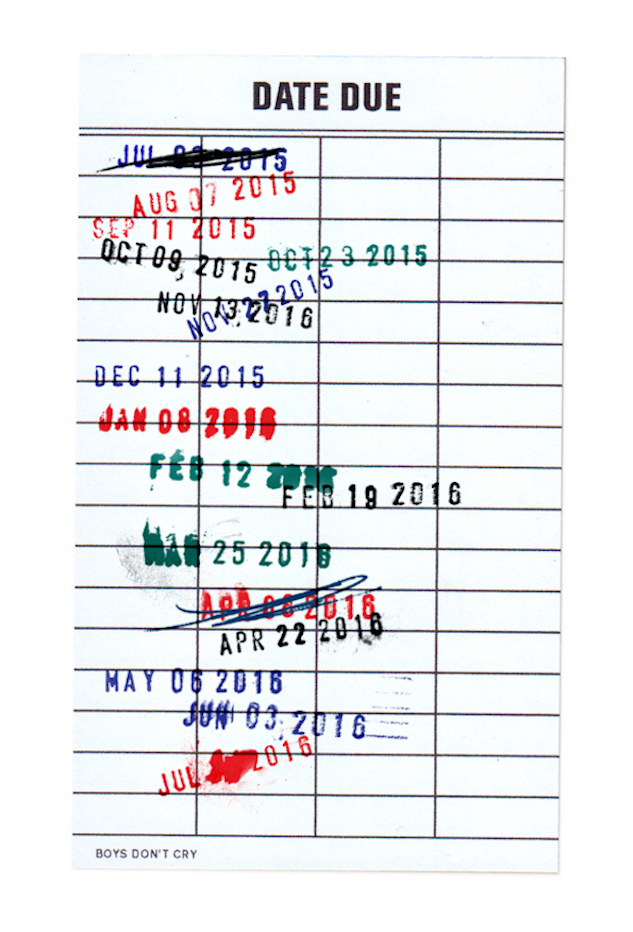 No further details of Ocean's book or album have been released. Hopefully, no false alarms this time.