Jesca Hoop Releases Two New Songs, Announces Tour Dates with Elbow
Stonechild Afterbirth follows July's STONECHILD
Music
News
Jesca Hoop
"Empathy's contagious," sang Jesca Hoop on "Shoulder Charge" off of her newest LP, July's STONECHILD. Paste's own Ellen Johnson wrote that the specific lyric "might be the perfect thesis" for the record as a whole.
That same worldview continues to inform Jesca Hoop's next two singles: "Song for a Bygone Era" and "Waking Andreas," both recorded as a part of the STONECHILD sessions, and out now as their own release, Stonechild Afterbirth. Both are as gorgeous as anything off STONECHILD, the former chock-full of Hoop's beautiful lilting vocals, the latter an acoustic stunner comparing a relationship to California's most infamous fault line—"If you have ever loved you have likely been troubled by love," she says. "Perhaps shaken to your core. I'm a California girl. I love deeply. The trouble for me comes in no small tremor."
Of "Song for a Bygone Era," Hoop writes:
As I grow and travel on through life, so do those that I hold dear. It is not easy to let go of people places and things as life inevitably moves us on … especially if safety and sacred was found. "Song For A Bygone Era" is dedicated to my dear old friends and teachers, Tony Berg, Blake Mills and Shawn Everett with whom I made my first four records.
"Song for a Bygone Era" features some of Hoop's loveliest lyrics to date: "Don't I know the kinder side of time gave me your name / Don't I know time holds the reins / I know it well / Enough to tell / How lucky my aim / If just for that spell to have landed in your frame." Coincidentally, that verse reads like something that Elbow's Guy Garvey would write: simultaneously weary and full of puppy-dog love. That's something Garvey surely noticed in Hoop's music when he invited her to sing on the band's 2019 single "Dexter & Sinister," an almost-seven-minute tour de force, the lead single off the English band's 2019 album, Giants of All Sizes. All of that said, today (Nov. 13) Hoop is announcing U.S. tour dates, including a handful of shows opening for Elbow.
Check out those tour dates below, along with both of Hoop's new singles, her 2011 and 2012 Daytrotter sessions, and the Stonechild Afterbirth art.
Stonechild Afterbirth Cover Art: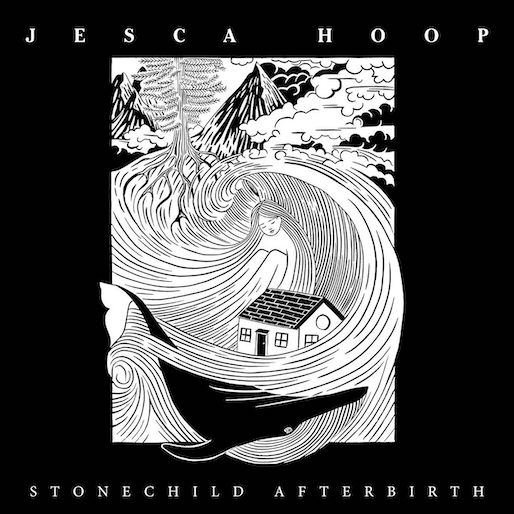 Jesca Hoop Tour Dates:
November
13 – Los Angeles, Calif. @ Highland Parl Ebell
15 – Minneapolis, Minn. @ The Cedar Cultural Center
16 – Chicago, Ill. @ Beat Kitchen
19 – Vienna, Va. @ Jammin Java
20 – Philadelphia, Pa. @ Boot & Saddle
21 – New York, N.Y. @ Mercury Lounge
23 – Boston, Mass. @ City Winery
January 2020
16 – Mexico City, Mexico @ Auditorio Nacional
18 – San Diego, Calif. @ House of Blues $
19 – Los Angeles, Calif. @ The Wiltern $
20 – Oakland, Calif. @ Fox Theater $
21 – Santa Ana, Calif. @ The Observatory Santa Ana $
($ – with Elbow)