Record Time is Paste's monthly column that takes a glimpse into the wide array of new vinyl releases that are currently flooding record stores around the world. Rather than run down every fresh bit of wax in the marketplace, we'll home in on special editions, reissues and unusual titles that come across our desk with an interest in discussing both the music and how it is pressed and presented. This month that includes a collection of jazz classics, a heavy set commemorating a momentous year in Motorhead's career, and a trio of reissues of lo-fi indie pop.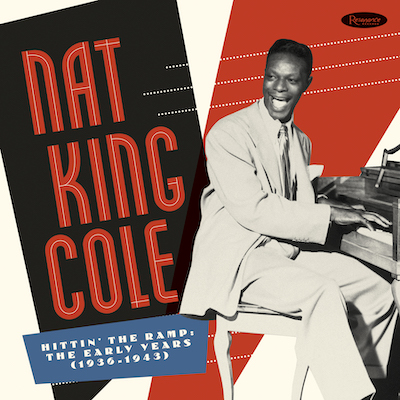 Nat King Cole: Hittin' The Ramp: The Early Years (1936-1943) (Resonance)
What an absolute dream this is. Resonance Records, one of the best historical jazz labels around, embarked on something ambitious with this massive 10-LP collection that brings together every known song that the great Nat King Cole recorded at the outset of his mythical career. This is well before his commercial breakthroughs in the '50s as a vocalist, when he was making his name as one of the finest boogie woogie and stride pianists around. And when he did lend that unmistakable croon to the proceedings, the fluffiness of the music melted away and the sun blazed through, even on the most light-hearted of romps. Every last track in this set is properly treated like a historical document, with a white-gloved care given to the mastering and presentation. It's a remarkable feat that it sounds as good as it does considering the material was recorded well before magnetic tape became the standard. The folks at Cohearent Audio worked from 78s and transcription discs borrowed from various collectors and archives. The material naturally loses a touch of its punch through digital transfer, and a little more when pressed to an analog LP from a non-analog source. What is on these 20 sides of vinyl is still a vital journey into jazz's past, adding to the legends of Cole, his regular guitarist Oscar Moore, and collaborators like Lester Young and Dexter Gordon. These discs also excavate the long-forgotten memories of singers like Juanelda Carter, who dominates an early '39 session with a gorgeous voice that evokes a young Ella Fitzgerald or a more tender Eartha Kitt, and the more astringent tones of Bonnie Lake. Even better, we get to hear Cole at his most mischievous and crocked. He and his band were, primarily, making dance music; tunes to put on and jitterbug your worries away. That became even more vital to the cause in the '40s as the U.S. entered World War II and popular culture responded. Cole recorded tunes both pointed ("Gone With The Draft") and longing ("My Lips Remember Your Kisses"), as well as performances for the Armed Forces Radio Service, complete with shout outs to specific officers and their families. No matter how varied the sound quality is from disc to disc and track to track on this set, Hittin' The Ramp is a monumental achievement and, we hope, just the beginning of a continued look at the career of one of America's greatest artists.
---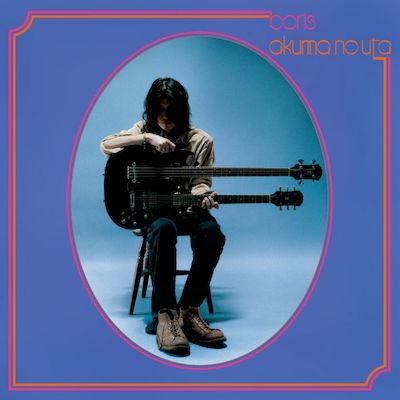 Boris: Akuma No Uta/Boris At Last Feedbacker/L?VE & EV?L (Third Man)
To help celebrate Third Man Records signing of Japanese heavy rock colossus Boris to a contract, the Detroit/Nashville label not only brought a new double album by the trio into the world, but also reissued two of the group's finest recorded statements: Akuma no Uta and Boris At Last Feedbacker, both released in 2003. The former follows the format that Southern Lord did when releasing it in 2005, with the opening track being longer and from a different take than the original Japanese issue. The key difference is that the Third Man version isn't a picture disc and, therefore, sounds miles better, with Wata's guitar solos buzzing through the mix like a jigsaw and Atsuo's drums brusquely burrowing into your brainpan. The latter should be even more exciting to Boris fans as the group's second album of '03 was never released here in the States. You may rightfully register some frustration that the full 45 minute, five part epic had to get cut in half to cover both sides of this LP, but the cheeky move of closing out the first side with a locked groove and the pure sound quality of this unrelenting and occasionally beautiful work of art should help ease your concerns. The trio's latest, a double LP with each disc packaged separately, finds Boris coasting a bit, but still capable of leaving a healthy dent in the subconscious. Head straight for the amp rumble symphony "Coma" and the side-long psych workout "EVOL" on L?VE and the bludgeoning "Shadow of Skull" from EV?L to soak up the band at their best.
---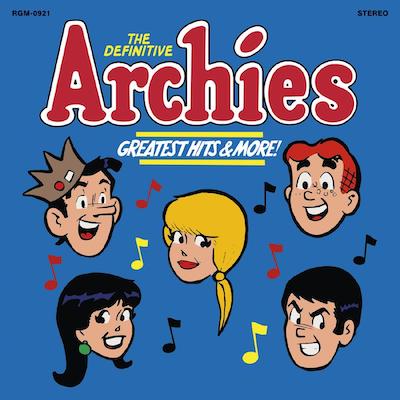 The Archies: The Definitive Archies: Greatest Hits & More! (Real Gone/Essential Music Group)
The galaxy-brained among us have used all this hubbub surrounding Riverdale, the dark teen drama based on the characters from Archie Comics, to dust off our singles and LPs by The Archies, the studio band put together by the great Don Kirshner and animated for a popular '60s kids' series, to chew heartily on their bubblegummy goodness. As heard on this nice collection from Real Gone Music, pressed noisily and a little too brightly to blue wax, these 14 tunes are joy personified and the equal of anything being pumped out by Buddah Records or for that other '60s sitcom The Partridge Family. And the line connecting the shimmying "Jingle Jangle," the light stomp of "Sunshine" and, of course, the radio standard "Sugar Sugar" to the glitter rock era that begat Bay City Rollers, Sweet and Bowie is much shorter than you might think. Forget throwing on that James Brown Christmas album at your next holiday fete, Give this one a spin and get the whole party dancing.
---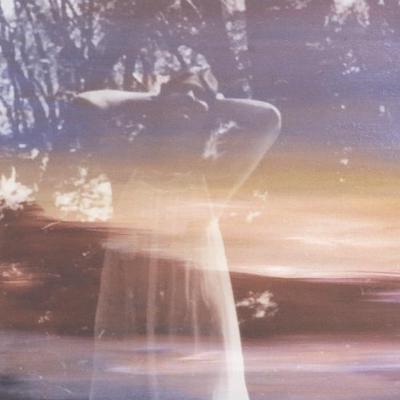 Patty Waters: Live (Blank Forms)
The re-emergence of Patty Waters, an avant-jazz vocalist who released two albums on ESP-Disk in 1966 before exiling herself for the next 30 years, is something that many adventurous music listeners are still celebrating. The arrival of this live recordings from Blank Forms only serves to add fuel to those sensations. There's a solemnity to these performances, possibly spurred on by the fact that this concert took place on the same day that pioneering musician Cecil Taylor passed away. Waters, pianist Burton Greene, percussionist Barry Altschul and bassist Mario Pavone take a set of standards ("Strange Fruit," "I Love You, Porgy" and "I'm So Lonesome I Could Cry," among them) and pull them gently but firmly apart. Greene evokes the spirit of Taylor throughout, strumming and pounding the strings of his instrument as he drops little chords and melodic spurts throughout. The rest of the rhythm section locks horns and trundles through it, all pointed right angles or flowing like gossamer. Waters, on the other hand, sounds like every one of her 70+ years on Earth have left an individual mark on her vocal cords. The warm fog of her voice remains, though anchored now by a quavering that could pass for exhaustion or timidity. But combined with the swirling music billowing around her, she sounds exalted.
---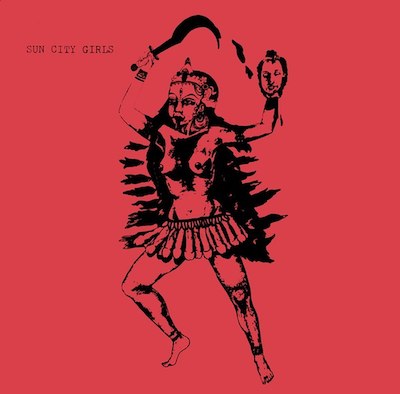 Sun City Girls: Dawn of the Devi (Abduction)
Four long years after the vinyl reissue of Sun City Girls' masterful Torch of the Mystics comes a new edition of that album's follow-up, Dawn of the Devi. Originally released in 1991, this album is a completely different, and far more daunting creature than Mystics. The Arizona-based trio—Sir Richard Bishop and his brother Alan joined by Charles Gocher—showcase their experimental rock interests with guitar and bass lines yanked forcibly out of their respective instruments and drumming that seemed to have never heard of a "down beat." Even when the three do coalesce into something close to a song form, as on the pot-hole covered road "Cad Walleder" or a few stray moments on album closer "A Target Silhouette Punished Blameless," they have little patience for staying on the same course for longer than a minute. Why would you when there are so many other avenues to explore and ungodly noises to create? Don't mistake this as fucking around for the sake of fucking around. This is evidence of three very close friends who have long since mastered the art of jamming on traditional rock tunes together and decided to use their mystical interpersonal connection to aim higher and deeper and weirder. Bullseye.
---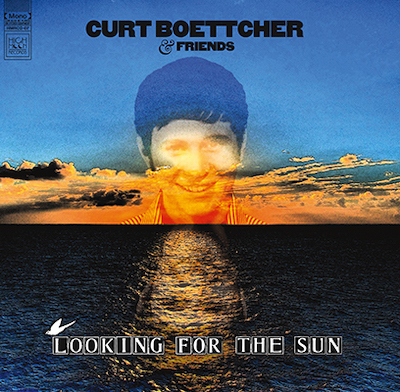 Curt Boettcher & Friends: Looking For The Sun (High Moon)
The history of pop music is littered with figures like Curt Boettcher; hyper-talented songwriters, producers, and performers that rarely got top billing even though they worked with some of the biggest names in the game. In the case of Boettcher, his discography includes appearances from icons like the Beach Boys, Elton John and The Association. Rounding it out is a wealth of one-off projects that didn't catch fire commercially, but still bear the unmistakable stamp of his sun-faded, candy floss-stained sound. That is the drawer that Steve Stanley has opened to compile this fantastic set, filling each side of the LP with tracks—all in glorious mono—recorded by never-ran acts like The Bootiques, Action Unlimited, Summer's Children and Gordon Alexander. The common thread is Boettcher, who co-wrote, produced or performed on nearly all the tunes. And the ones that he didn't have a hand in were simply built from the same sunshine pop materials: gooey vocal harmonies, easygoing rhythms and the kind of mood that Tarantino tapped into within the first 90 minutes of his most recent movie. You know, before the young women had their faces bashed in or were set on fire. By the time this comp gets to the tracks by Alexander, you can hear the '70s creeping in and pop's darker, glammier side taking over. The shift feels immediate, and a little jarring, but damn if this set doesn't make it all feel alluring.
---
Frank Sinatra: My Way (Capitol/UME)
As we wind down toward the end of the year, the record industry has started slowing down in their praise of classic albums released five decades ago. Abbey Road, Arthur, the first Yes album and Trout Mask Replica have all been doubly and justly canonized. But what about My Way, one of two albums that Frank Sinatra released in 1969 and the record that found him trying—and mostly succeeding—in keeping a toehold in the pop consciousness? Doesn't it deserve a little throwback love? While this isn't the expansive, deluxe reissue it surely could use, having My Way on a new, clean piece of vinyl is still something to appreciate. By this point in his career, Sinatra's voice had settled into its nice warm baritone that he enjoyed pushing into a light growl on the title track and the swinging "For Once In My Life" or simply resting comfortably in as he turned in some gorgeous ballads. The album was also a chance for Sinatra to show he was paying attention to the pop charts, as he took on "Yesterday" and "Mrs. Robinson" with ease and aplomb. Helping him was producer and arranger Don Costa for finding that solid center where the perfection of those now classic songs could be adapted easily to the sparkle of traditional vocal pop. Even then, it sounded a little goofy to hear him cha-chaing through a Simon & Garfunkel tune, but if you can turn down the dial on your irony and focus in on the musicianship and the command that Sinatra had with nearly every song he lent his pipes to, you'll be in heaven.
---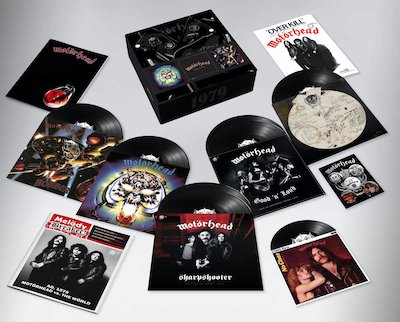 Motorhead: 1979 (BMG)
Boxed sets are already a vinyl collector's dream, but somehow savvy labels find a way to keep upping the ante and keep fans cracking open their wallets to drop some major coin on these prestige items. The latest and greatest example is this multi-disc wonder celebrating a momentous year in the career of British heavy rock institution Motorhead. As the title says, this set highlights the work that the classic lineup of Lemmy, Philthy and Eddie did in 1979, a year in which they released two studio albums—Overkill and Bomber—and toured their drug-fueled tails off, scoring high marks on the U.K. albums and singles charts along the way. This set offers the perfect overview, with new pressings of the aforementioned full-lengths, a reproduction of their anthemic single "No Class," a collection of b-sides and alternate takes, and, crucially, two double LPs of the band playing live in England and France. They also toss in some badges for your jean jacket and some sheet music for "Overkill," for good measure. The live material is really the draw here. Neither record sounds as meaty and in your face as the band's monumental No Sleep 'Til Hammersmith, but it does catch the band at their loosest and goofiest. Lemmy toys with the crowds at both gigs between songs and gives his bandmates the business. When they finally tear into a song, it's like trying to grab hold of a freight train at cruising speed. No other band was better at adding some hair to the driving tempos of punk and taking the piss out of the doomy intentions of Sabbath and Priest. Spend ample time with the booklet included in the set while you're at it. The booklet includes some reproductions of hyperbolic articles written about the band in the British music rags as well as some remembrances from members of their road crew and a perfect tribute essay from, of all people, Peter Hook of New Order. A treat for fans and new listeners alike.
---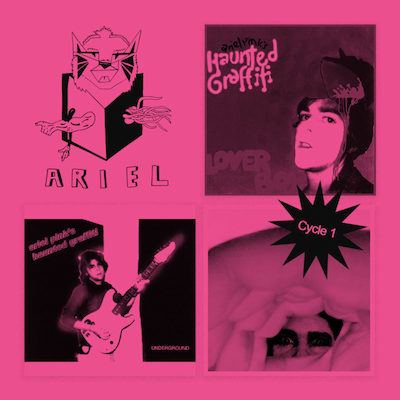 Ariel Pink's Haunted Graffiti: Underground/Loverboy/Odditties Sodomies Vol. 2 (Mexican Summer)
Ariel Pink's work, especially his early lo-fi recordings, don't feel like they belong on vinyl. It seems only appropriate to listen to it on shitty, home-dubbed cassettes that have been cooking in the sun for a couple of hours on the front seat of your car. Not enough to damage them completely. Just enough to add a little warp and wobble to each tune. I'm clearly in the minority on this matter as Mexican Summer is undertaking a reissue campaign of Pink's work, under the umbrella Ariel Archives. The latest batch features re-releases of his 2002 album Loverboy, a 1999 cassette-only collection called Underground and the second of three volumes of rarities taken from throughout his impressively long and prolific career. For all their scuzzy, fuzzy beginnings, this material has been remastered well throughout these three sets. Loverboy, especially, overcomes its eight-track cassette recorder beginnings nicely, maintaining a healthy lo-fi glow, egged on as he was by pals and collaborators like John Maus and R. Stevie Moore. Odditties offers the widest overview of Ariel's work to date, with better budgets begetting cleaner recordings and bolder song choices, like his take on The Smiths' "This Night Has Opened My Eyes" and The Sounds' "Unwritten Law." Even at his most hi-fi, Ariel remains the most fearless artist working in the pop medium today. There have been plenty of folks who have followed in his wake, trying to replicate his embrace of musical detritus and stewed visions. None have come close. Head right to the source.