Ben Chasny's avant-folk project, Six Organs of Admittance, has released the first track of his forthcoming 2020 record, Companion Rises. The single, "Two Forms Moving," shows Chasny continuing his winding journey into sonic experimentation.
"Two Forms Moving" opens with a swell of synth before a plucked acoustic line and hand drums take over the piece. While the beat continues throughout, new elements weave in and out—choir vocals, a chugging electric guitar, distorted synths—building ferociously atop one another. The song wraps you within its noisy embrace as it grows over Chasny's voice.
While musical chaos is ensuing, Chasny's repeated mantra remains an anchor keeping the song down to earth. He sings, "Two forms moving / Two forms living / Form a counterpoint / In double giving." By the look of the tranquil album cover showing the beauty of both the stars and the earth, the album will likely continue to find inspiration in these universal wonders.
Companion Rises is out Feb. 21, 2020, on Drag City and is available for preorder here. You can listen to "Two Forms Moving" below and find Chasny's album details further down.
Companion Rises Album Art: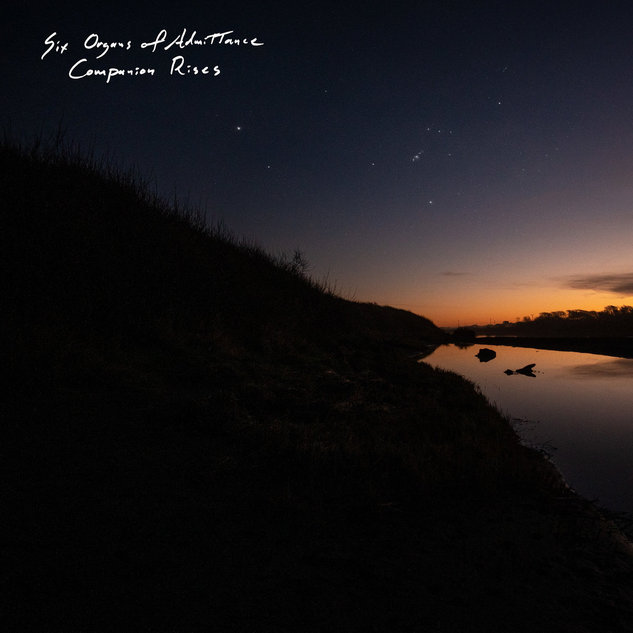 Companion Rises Tracklist:
01. Pacific
02. Two Forms Moving
03. The Scout Is Here
04. Black Tea
05. Companion Rises
06. The 101
07. Haunted And Known
08. Mark Yourself
09. Worn Down By The Light