You might not expect a diverse local music scene in America's second least populous state—unless you've been to Burlington. The Northern Vermont college town has the population of a city suburb but produces enough musical and cultural output to warrant an established alt. weekly (Seven Days), a notable jazz festival (Burlington Discover Jazz Festival) and many established homes for local musicians (Higher Ground, the Monkey House and Radio Bean, to name a few). And while Phish and Grace Potter & the Nocturnals may be the first acts to come to mind, it's not all jam bands in Vermont. As part of our 50 States Project, here are 10 bands from Vermont you need to hear now.
1. Caroline Rose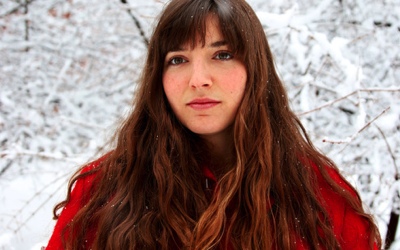 Hometown: Burlington
Members: Caroline Rose, Jer Coons, Pat Melvin
Current Album: I Will Not Be Afraid
Caroline Rose was meant to be a country singer. The 24-year-old self-proclaimed "failed scholar and modern-day hobo" brings blues to her Southern-inspired twang, and she's on her way commercially. Recently finishing up a tour with fellow folk group Shovels & Rope, the singer/songwriter also caught NPR's attention with Trayvon Martin-inspired single "Blood on Your Bootheels." It's Americana through-and-through and her songs deal with provocative issues. But, her primary musical goal is freedom.

2. Carton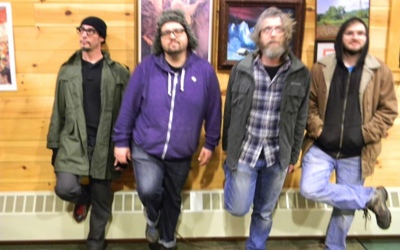 Hometown: Windsor
Members: Bruce Black, Brendan Dangelo, Matt Cox, Ryan Hebert
Current Album: Carton (2014)
With just a full-length to its name, this four-piece successfully straddles the line between '90s alt and angly post-rock. Vocalist Ryan Hebert has the sort of wistful tenor that reminds you of yesteryear. Not for too long, though, as their songs often verge into careening guitar licks and hard-rock riffs before the end of a four-minute song. What sets Carton apart may just be a reverence to punk, emo and heavier rock. But it's the right mix.

3. Cricket Blue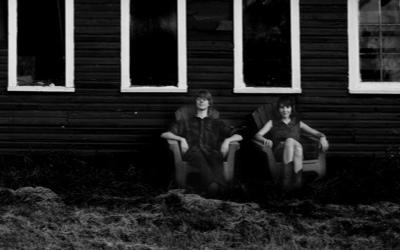 Hometown: Burlington
Members: Laura Heaberlin and Taylor Smith
Current Album: Cricket Blue EP (2014)

Harmonious duets from this folk duo hold their own against a backdrop of soothing acoustic guitars for Cricket Blue. Initially meeting at Middlebury College, the two singers began as solo acts and it's apparent that they're each strong on their own. Laura Heaberlin's sweet — almost hauntingly so — vocals lead the way, but Taylor Smith often complements with his own calming introspection. Above all, though, the duo are talented folk singers and their songs on indecision, love and perseverance seem timeless just months after release.
4. Coquette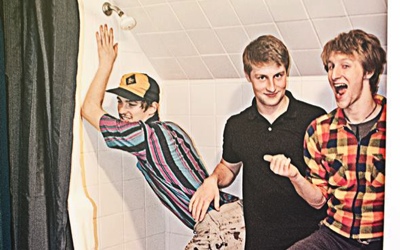 Hometown: Randolph
Members: Cobalt Tolbert, Angus Davis, Titien Tolbert
Current Album: "Separatio" (2014)
Prog rock may not be in style but that's not a problem in central Vermont. For this three-piece band, dissonance, elaborate guitar solos and songs about unpleasant situations lie amidst down-and-dirty punk roots. Coquette has their '70s rock touchstones down pat; they're energetic, off-kilter and concoct lines like "If spoonerism's just a spoon and vexes hex the dentist / I'd climb out 'till the gas stops." Did we mention that they're still teenagers?

5. Gang of Thieves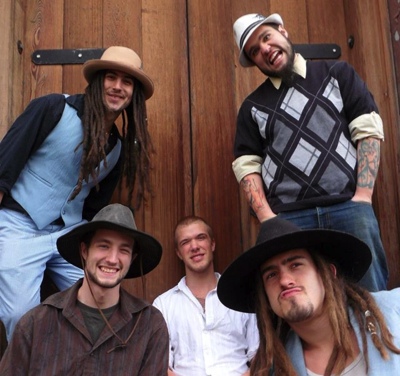 Hometown: Burlington
Members: Michael Reit, Nick Wood, Leonard Sokol, Tobin Salas, Deven Massarone, Nate Reit
Current Album: Thunderfunk (2014)
Foot-stompin' funk rock defines Gang of Thieves, a ragtag five-piece born from a Vermont high school. Five years (and lots of touring) later, they've made catchy, hook-laden jams that stand up with the best. Bass slappin', jazzy interludes, upbeat guitar and a malleable voice make 'em what they are. And while they're taking steps to sound the best, tapping Michael Rosen (Rancid, Less Than Jake) as producer of their latest LP, it's obvious that the energetic bunch just want to have fun.

6. Mission Creep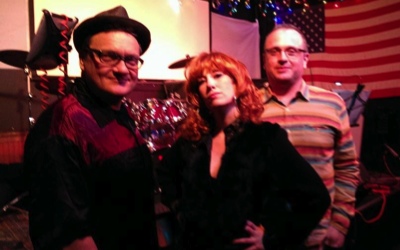 Hometown: Brattleboro
Members: Greg Grinnell, Yuri Zbitnoff, Tony Savarino (and more)
Current Album: "On the Sea of Suns"
Intermingling soul and jazz certainly isn't a new concept — but that's not Mission Creep's goal. The '60s realm supreme for this lounge-rock group with three primary members (and lots of musical guests). Their spacey psych tunes, combining the talents of Greg Grinnell's ska and dubstep background with Yuri Zbitnoff's jazz upbringing, often wind around electronic sounds and samples. Guest vocalists Johnny Blazes and Lainey Schooltree tie together their experimentation into a loose-fitting musical microcosm.

7. Sam Moss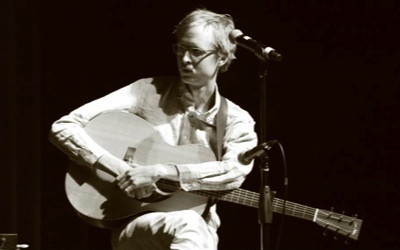 Hometown: Brattleboro
Members: Sam Moss
Current Album: "No Kingdom" (2013)
This fingerpicking guitar virtuoso characterizes the folk spirit in its finest sense. Also an experienced string player, Sam Moss constructs elegantly simple melodies alongside lyrics on the human condition. Moss is the sort of underappreciated musician you'd expect to find in a dusty, rural bar room on a Sunday afternoon. Eight records and some cross-country performing later, he's still at it. Long story short: this heartfelt, unassuming music maker deserves to be known.

8. The Vacant Lots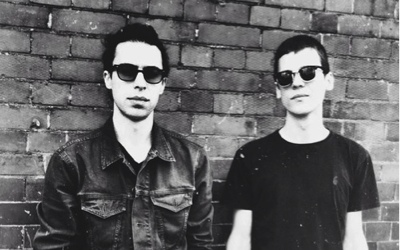 Hometown: Burlington
Members: Jared Artaud, Brian MacFayden
Current Album: "Departure" (2014)
Psych rockers The Vacant Lots have certainly progressed in five years but expanding from their minimalist approach was not on their to-do list. The two-piece, who have toured with Brian Jonestown Massacre and have the support of Suicide's Alan Vega, have post punk down pat. Ragged vocals, raw guitars, synths and drums characterize the cuts off of their latest, and earlier, records. While there might not be lots of variation, that's not the point — getting lost in their sound is.

9. Villanelles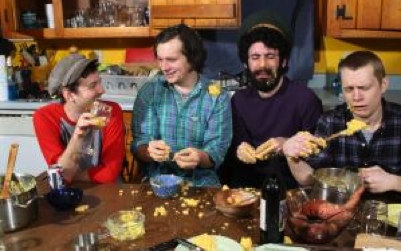 Hometown: Burlington
Members: Tristan Baribeau, Zane Gundersen, John Rogone, Seth Gundersen, Evan Borden
Current Album: Kiss My Grits EP (2011)
Keys have a place in garage rock, or at least this Burlington-based vet indie group want to convince you so. Comparisons to The Walkmen, considering lead singer/guitarist Tristan Baribeau's tenor and fast-paced guitar, may be apt. But they're more than just another post-punk revivalist band. Villanelles are the sort of no-nonsense group who can get away with a grungy track called "Cereal Killer Whale" — and make a harmonious soft rock ballad work. Stay tuned for their second studio album, coming this year.

10. The Write Brothers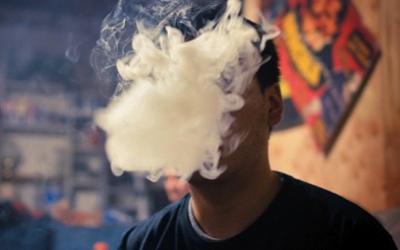 Hometown: Burlington
Members: Dante Davinci, Learic
Current Album: "Take Flight" (2014)
Burlington hip-hop lyricist Learic can be found in many different projects (The Precepts, the Aztext, Lynguistic Civilians), but The Write Brothers is his chance to shine. Backed by melodic beats from Dante Davinci, Learic fast, motivating rhymes are the sort that propelled heroes like Talib Kweli and Mos Def to success. More soulful and introspective than party-starting, his debut Take Flight caught some initial buzz last fall. Vermont's not the first place that comes to mind when hip hop comes to mind. Learic's on the way to changing that. Listen here.