Some of the best managers in world football have graced the Premier League over the years; Sir Alex Ferguson, Jose Mourinho, Arsene Wenger, Brian Clough, Sir Bobby Robson and Louis van Gaal, to name but a few. However, for every legendary managerial figure, there have been some whose appointments were much more questionable.
Whether it's because they were unknown, unproven, proven to be poor, or associated with rival clubs, many new managers in the Premier League era have left scratching their heads in confusion at the appointment.
In this article, we'll take a look through ten of the weirdest and most questionable managerial appointments in the history of the Premier League.
Honourable Mention: Clive Woodward (Performance Director at Southampton)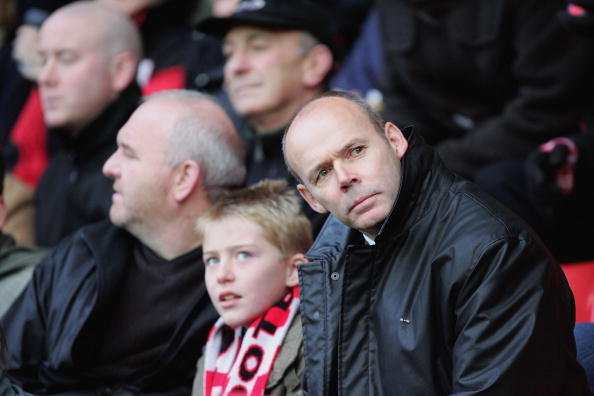 Although he wasn't hired as the club's manager, the appointment of former England rugby coach Clive Woodward as Southampton's Performance Director in 2005 was an extremely bizarre one and warrants mentioning here.
Granted, Woodward had won the Rugby World Cup with England two years prior, but he had literally no experience in the footballing profession and his appointment caused a rift between the Southampton board and then-manager Harry Redknapp.
Redknapp was adamant that Woodward would have no input when it came to picking the team and the two had a difficult relationship. Redknapp went on to leave the club at the end of 2005 and Woodward was briefly considered to be his replacement. That didn't happen (he was instead named Director of Football alongside new manager George Burley). Eight months later, Woodward was shown the door, much to the surprise of no one.
10. Mauricio Pochettino (Southampton)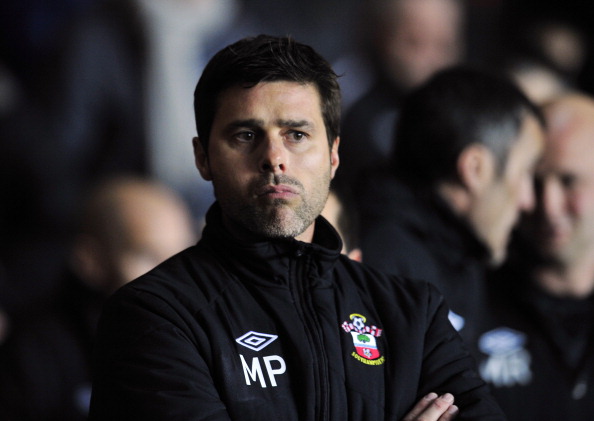 Mauricio Pochettino has never been a bad manager. He saved a poor Espanyol side from relegation, subsequently led them to consecutive mid-table finishes and has, in fact, gone on to prove himself a capable Premier League manager with both Southampton and Tottenham. Nevertheless, his initial appointment at St. Mary's in 2013 was a bizarre one.
Surely a pre-requisite for any Premier League manager should be an ability to speak English. Given the number of managers who can speak English, it seems like an odd choice to pick one who couldn't… and Pochettino couldn't at all.
He spent the entirety of his first season in English football talking to his players and the press via an interpreter. Since then, he's improved his abilities and now handles press conferences at White Hart Lane with proficient English (something even former-manager Harry Redknapp probably can't claim).
9. Avram Grant (Chelsea)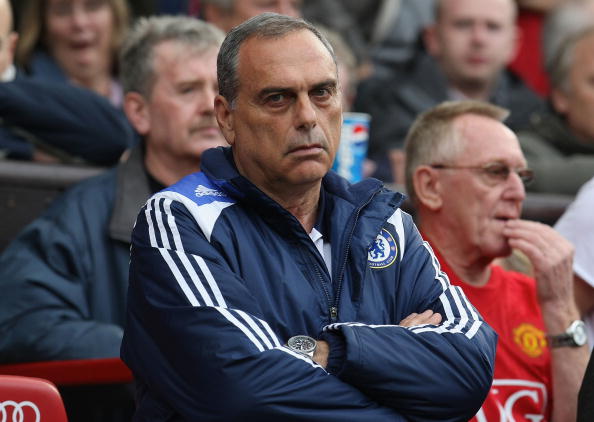 Since the arrival of Russian billionaire Roman Abramovich in 2003, Chelsea has embarked on an ambitious program of commercial development that has allowed the club to acquire almost any player or manager on its wish list.
The Blues have signed superstars like Andriy Shevchenko, Fernando Torres, Arjen Robben and Eden Hazard, and employed managerial heavyweights such as Jose Mourinho, Luiz Felipe Scolari, Guus Hiddink, Carlo Ancelotti and Jose Mourinho again. However, one manager stood out for all the wrong reasons: Avram Grant.
Grant succeeded Mourinho after the Special One's first spell at Stamford Bridge in 2007. Having previously only managed a series of Israeli clubs, as well as the Israeli national team, Grant was appointed on the all-important basis of being a personal friend of Abramovich. He lasted less than a year, finishing runner-up in three different competitions (including the Champions League) but was really never big enough for the Blues.
8. George Graham (Tottenham Hotspur)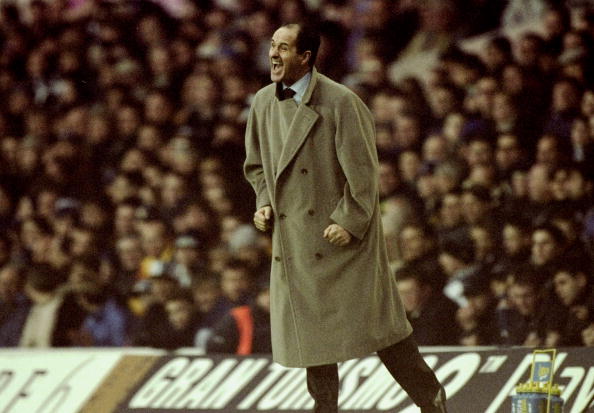 George Graham had a distinguished playing career and his managerial bona fides were intact when he joined Tottenham in 1998. Although he had just come off the back of a disappointing managerial spell with Leeds United, prior to that campaign he'd won two league titles, two League Cups, an FA Cup and a UEFA Cup Winners' Cup. On the face of it, therefore, he was a decent acquisition for the front office of White Hart Lane.
The overarching problem, however, was that all of those trophies had come at Spurs' bitter North London rivals Arsenal.
The idea of a player moving between the two teams is a controversial one (just look at Sol "Judas" Campbell), but the prospect of a former Gunner in charge of the Lilywhites was a horrifying one for Spurs fans. Graham did win the League Cup within five months of his appointment, but only lasted two and a half years in total.
7. Les Reed (Charlton Athletic)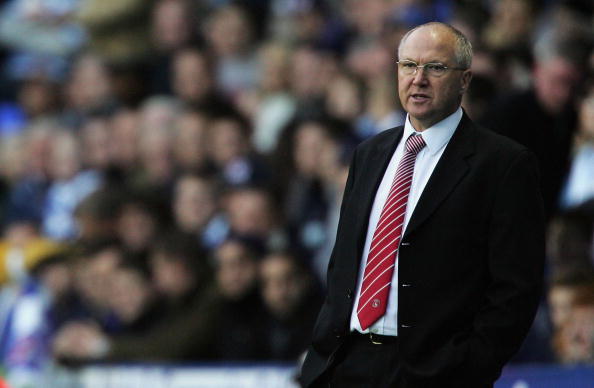 Les Reed is, without a doubt, the least known name on this list. It comes as no surprise then that he was something of a shock when he was named Charlton Athletic manager at the end of 2006.
Reed hadn't managed a professional football club prior to his appointment and he hasn't managed one since, which emphasizes just how unsuitable he was for the role. He had been part of the England national team's coaching staff under Kevin Keegan, served as a Technical Director at the FA, and worked as a consultant for the Northern Ireland national team, but the closest he had come to running a team was when he was Iain Dowie's assistant at Charlton (and it was Dowie who he replaced when he was appointed manager).
He was in charge for just six weeks, during which time he won just one game and was knocked out of the League Cup by Wycombe Wanderers, who played three tiers below Charlton in the league pyramid. He was sacked and replaced by Alan Pardew, but has gone on to work in such roles as Assistant Manager at non-league side Bishop's Stortford and Head of Football Development at Support at Southampton, where he is currently Executive Director.
6. Alex McLeish (Aston Villa)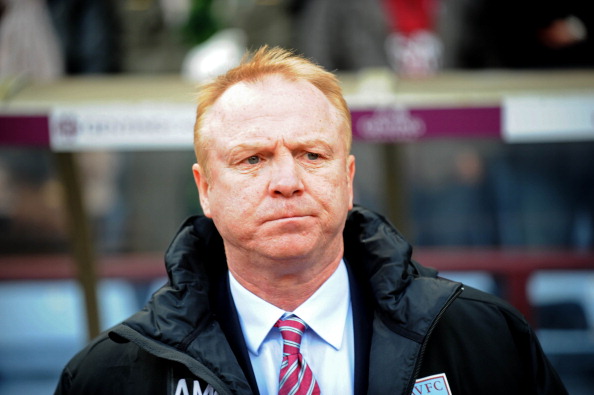 Alex McLeish enjoyed a successful spell managing in his native Scotland, winning leagues and cups with Celtic and taking both Motherwell and Hibernian to respectable positions in the Scottish Premier League. These achievements helped him earn the top spot with the Scotland national team.
It was this route that brought him to the attention of English clubs, starting with Birmingham City in 2008. He had mixed success with the Blues, getting relegated from the Premier League, getting promoted back up to the Premier League, winning the League Cup in 2011 and getting relegated again. After that second relegation, he resigned from the job by email.
After McLeish departed in such an unprofessional manner, it came as a surprise when he was appointed manager of Aston Villa (not least because they're Birmingham's biggest local rivals). Having survived relegation by the skin of his teeth, McLeish had his contract terminated after less than a year in charge.
5. Steve Kean (Blackburn Rovers)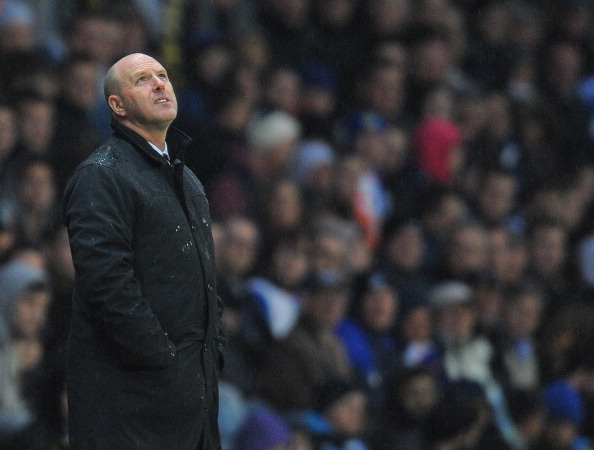 Steve Kean had an underwhelming playing career, the highlight of which was playing a dozen games for Portuguese side Academica Coimbra. He swiftly moved into coaching, with stints as an assistant at Fulham, Real Sociedad and Coventry City.
He was appointed as Sam Allardyce's assistant at Blackburn Rovers in 2009 and, less than a year and a half later, got his first ever job as a first team manager as Big Sam's replacement. It marked the start of the club's ownership by Indian chicken processing company Venky's and had fans wondering if the new owners knew what they were doing.
The inexperienced Kean was in charge of Rovers for less than two years, during which time the club was relegated to the Championship (where it remains to this day). He was eventually sacked, and went on to become the manager of Brunei DPMM FC in Singapore's S.League.
4. Glenn Roeder (West Ham United)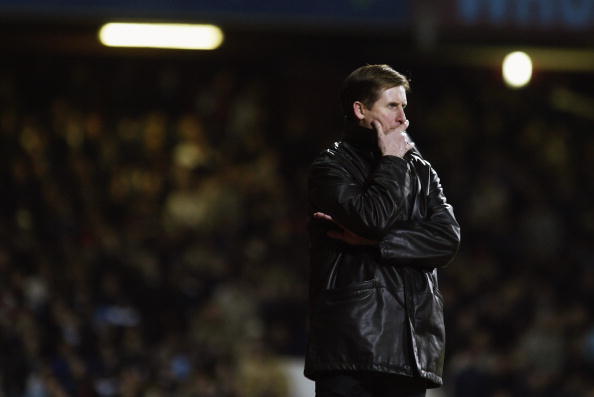 Glenn Roeder had a steady playing career that never saw him hit superstar levels, but he certainly wasn't terrible. His managerial career, however, was rocky at best. So it was a massive shock when, in 2001, Roeder was named manager at West Ham United.
The Englishman served as a player-manager of Gillingham and manager of Watford between 1992 and 1996, and then went on to work under Glenn Hoddle for the England national team and Harry Redknapp at West Ham. Such was his position in May 2001 when Redknapp wasn't offered a new contract by the club, leaving Roeder in line for the managerial vacancy.
West Ham fans expected a bigger name and rightly so. Roeder simply wasn't ready to manage in the Premier League and the Hammers were relegated in his second season in charge. It's nothing short of a miracle that he was offered another top-flight job at Newcastle only two years later.
3. Attilio Lombardo (Crystal Palace)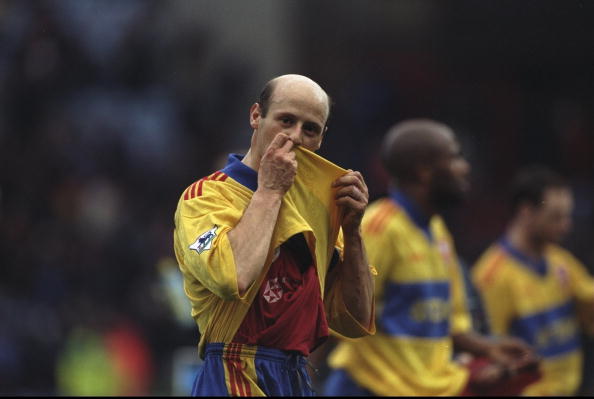 Attilio Lombardo was a decent player with 19 Italy caps, three Serie A titles, a Champions League winners' medal and a UEFA Cup Winners' Cup winner's medal to his name, so his move (as a player) to Crystal Palace in 1997 was something of a coup for the Selhurst Park club.
Half a season later, however, with no managerial experience to his name, Lombardo was appointed as player-manager of the club when Steve Coppell abdicated the managerial post to take up the role of Director of Football.
Lombardo performed well on the pitch for Palace, but spent much of his time as player-manager injured, and the team was relegated under his stewardship. Admirably, he stayed on as a player in the second tier, but was sold to Lazio to cut the wage bill after half a season in the old First Division. His very underwhelming management career since leaving the Eagles (he is currently the Assistant Manager at Schalke) would suggest that he definitely wasn't ready to run a top-flight English club 17 years ago.
2. Joe Kinnear (Newcastle United)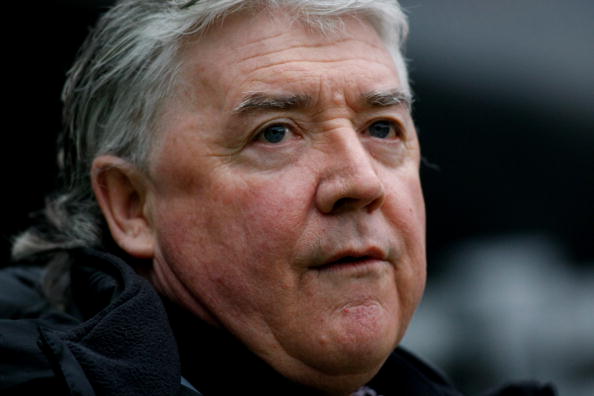 Prior to (and perhaps after) 2008, Joe Kinnear's managerial career had been very underwhelming. He'd never won a trophy, his only promotion was with Luton when he finished runner-up in the fourth tier of English football, and the only club he'd managed in the Premier League was Wimbledon.
It was very underwhelming for Newcastle United fans, then, when he was named as the club's manager that year (and boy did they let him know it). Before his appointment, Kinnear had been out of football for four years, having previously been in charge of Championship side Nottingham Forest, and the general consensus was that his appointment was thanks largely to his friendship with Mapies' owner Mike Ashley.
The fans were justified in their skepticism, particularly since the club was routinely in the relegation zone throughout his tenure. He also had a habit of making himself look like a laughing stock in front of the press. He ranted at reporters and even mispronounced the names of his own players (Charles N'Zogbia was "Insomnia", for example). He took ill halfway through the season and Alan Shearer took over, but even the Geordie legend couldn't clean up Kinnear's mess and the club was relegated to the Championship.
1. Christian Gross (Tottenham Hotspur)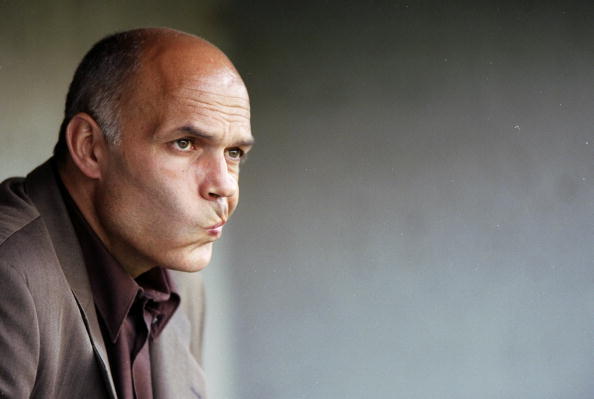 When Tottenham Hotspur appointed Christian Gross as manager in 1997, it was weird enough given that he was completely unheard of in England. His odd behavior and poor grasp of the English language made his arrival seem all the more bizarre.
It was a typical Alan Sugar appointment (reeking of a lack of actual football knowledge and an obviously cheap alternative to appointing a big name) and it backfired in a big way. The former Grasshoppers manager did not impress in the Premier League at all.
Gross arrived late for his first press conference as Spurs' boss with a train ticket, on which he had written "I want this to become my ticket to the dreams". Weird, right? But not nearly as weird as the fact that he did things like insist on his players wearing sandals 90% of the time. He finished 14th in his first season at the club, but lasted just three games into his second (featuring two loses) and was subsequently relieved of his duties.