After the US Presidential election and the USMNT loss to Mexico, it's easy to fall into a funk of cynicism and despair. After all, the US fielded a 5-2-3 at home, lost, faces a tricky away game, and the next round of qualifiers in March may be worse: MLS players will be in early season form vs. midseason opposition. Still, after riding it's luck in the early stages, the USMNT enjoyed a few strong spells of attacking soccer before El Tri nicked a goal at the death
And here are some nice things that stood out.
1) Pulisic's Surprising Physicality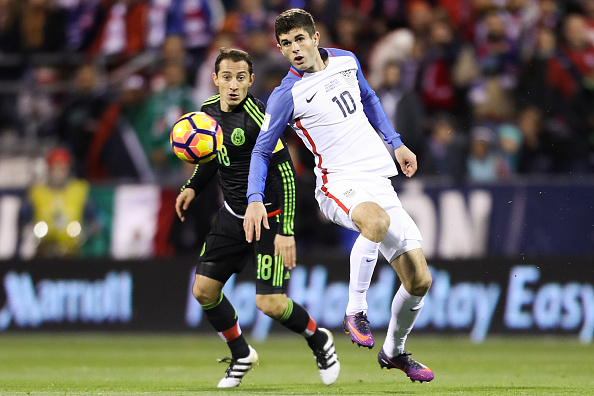 Christian Pulisic is the latest wonder child of American soccer, but already has shown maturity beyond the European stints of Freddy Adu and Landon Donovan. In this game, Jurgen Klinsmann asked Christian to play as a #10 just under Jozy Altidore; he normally plays wide on the wing for Borussia Dortmund. He looked out of his depth early on, but slowly grew into the game. At various points, he used his small frame to shield the ball in midfield, turn on a dime, and make a defense-splitting run.
The playmaker spot may not yet be the best fit for Pulisic, but his ability to dribble with both feet and his burst of speed constantly troubled the Mexican backline.
2) Depth at Centerback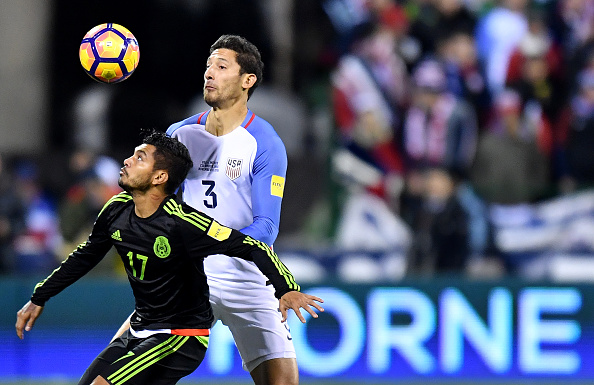 With the injury to Geoff Cameron, US fans had questions as to the ideal centerback pairing. Omar Gonzalez has looked good for Pachuca, but sometimes gets caught ball-watching at the international level. John Brooks enjoyed a fantastic Copa America, but still finds himself out of position at times, often due to overaggression. Lastly, Matt Besler enjoyed a solid season for Sporting KC, but has looked more like a leftback candidate in Klinsmann's plans of late.
Jurgen resolved the question by not selecting two, but rather three centerbacks. For the first time in ages (possibly the US game vs. Germany in the 2002 World Cup), the USMNT fielded a five-man backline and Omar, Brooks and Besler all played. And played reasonably well, given the novelty of the system. They weren't helped much by the static midfield and reckless tackling of Timmy Chandler, but all three looked solid after Mexico's sizzling start cooled off.
3) Wood's Craft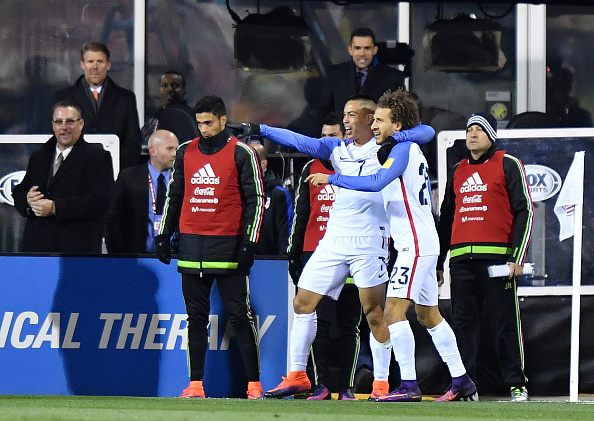 Given the scary heart condition of Clint Dempsey, the US would need some craft and skill up top to compensate for Deuce's absence. While Bobby Wood still struggles to time his runs and can't yet play with his back to goal, his trickery in the box can't be overestiimated. On more than one occasion, he dropped a shoulder and feigned a shot to trick a defender into a premature lunge and/or slidetackle. He's confident shooting with either foot, and hopefully can thrive with better service from midfield.
For his goal, the finish was a bit lucky and the run a bit off, but a goal is still a goal. And it's easier to learn to slow down than speed up.
4) Jozy's Fitness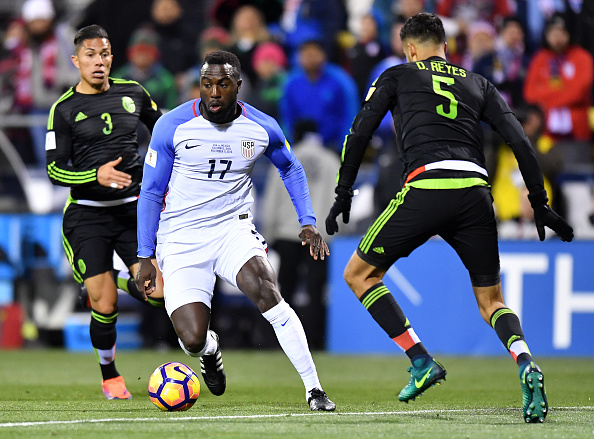 US fans can debate the 2014 World Cup until the cow's come home: did the team scrape by on luck and counterattacks? Or did Klinsmann craft a well-oiled machine that escaped a group of death? Either way, nobody has an answer to the "what if" of Jozy. What if Jozy had been fit and in form? Against Mexico, Jozy showed that you don't have to score goals to contribute as a striker. He won fouls, he fought for fifty-fifty balls, and dropped to midfield when necessary. He even pressed the opposing centerbacks at times.
Fans can cry that he failed to create or get on the end of chances, but it was just nice to see him play and play with aggression. He also had a nice freekick and assisted on Wood's goal.
5) Sports as Sports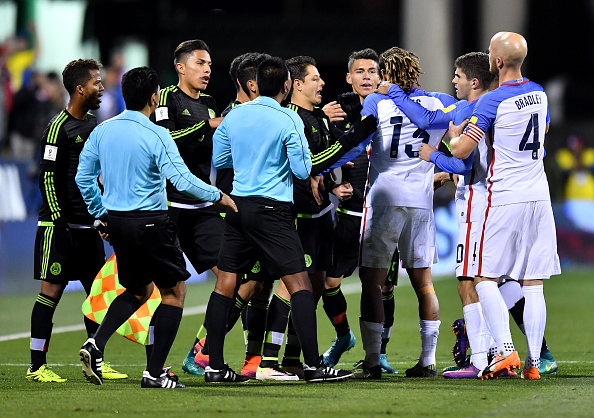 Given the election of a US President who campaigned based on xenophobic promises, many were worried about the tone of this game. Luckily, as is common in the US, fans from both teams sat among one another and no violence was reported. Even the American Outlaws Twitter account (and Villa's Army) acted to shut up any idiot that would dare to make a joke about Trump or "a wall." At a time when politics and a nasty, hard fought campaign divided the US, the show of unity among fans was nice to see.
We may not agree on all the salient political issues of the day, but we can agree that neither Klinsmann nor Osorio is getting the best out of his respective roster. And isn't that also somewhat important? In an infinitely smaller sense at least.
You can follow Elliott on Twitter. He also has a tiny letter.