The 10 Types of Coaches That Will Be Linked with Your National Team Coaching Vacancy
Photos Courtesy of Getty Images
Soccer
Lists
Things were going so well. Your national team was playing good soccer, winning games, and everything was coming together. Then the wheels fell off, the federation stepped in, and your manager got his walking papers.
So what happens now that there's a "help wanted" sign where there used to be a coach? Answer: rampant speculation. Every soccer website that's looking for clicks will be putting out an article roughly titled "_____ (insert random number here) possible replacements for _____ (insert fired coach's name here)."
And while the names that get included in those lists will always change, the categories of coaches that get mentioned never will. With that in mind, here are the 10 types of managers that will inevitably be linked with your national team vacancy.
1) The Domestic Leaguer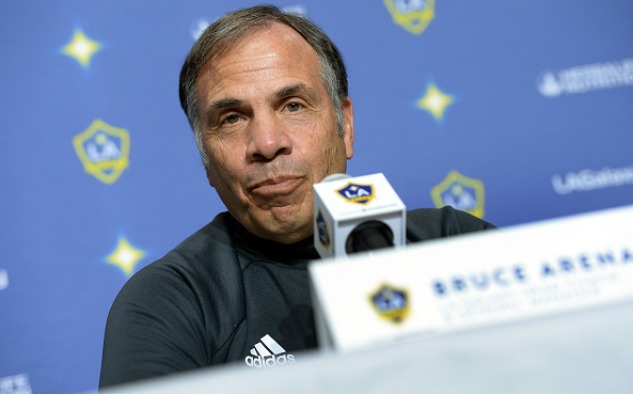 He knows how to navigate the maelstrom that is your country's top league, so he'll definitely know how to use some of the footballers who play there, right? Sure, his club is stocked with expensive foreign imports and at least one player you've actively hoped would never get a call-up to the national team… but he does have connections to the federation, at least a few friends in the media who wouldn't mind seeing him in charge, and the type of name recognition that will make you jump up and say, "Yeah. That works."
2) The Sexy Outsider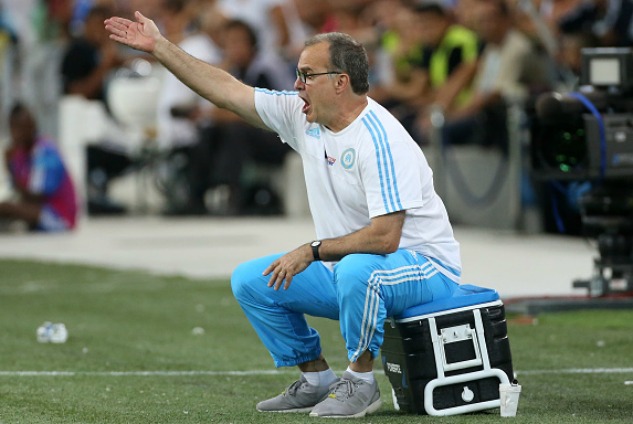 He favors the formation and tactics that Jonathan Wilson likely wrote a book about 6 months ago, and has the credentials to back up his predilections. Your current player pool might not necessarily vibe with his overall style, but you're pretty confident that he can make it work. After all, he got ______ (insert club or country) to play that style successfully in _____ (insert prestigious league or international competition), and it worked out pretty well. This manager doesn't have to have been a former pro, but he does need to have at least a few colorful anecdotes in order to cement his outsider status. Are there any concrete links between him and the country in question? "No… but it WOULD be a really cool hiring!"
3) The Impossible Savior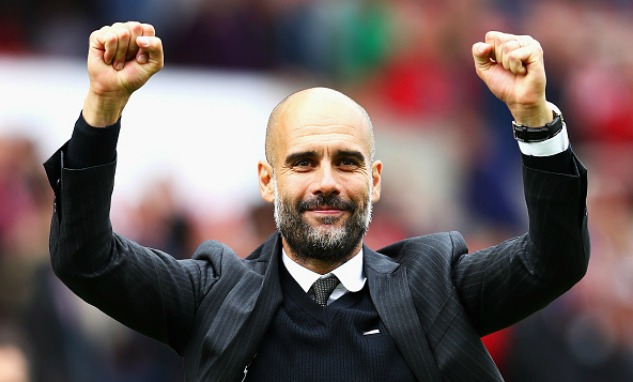 This individual has won at least the World Cup or the Champions League as a manager (preferably both), already commands a massive salary, and is in the prime of his career. Everything he touches turns to gold, and every pundit you respect sings his praises. It would therefore be a sign of the growth and international standing of your national team if he were to choose to manage them. The downside? He will never choose to manage them… or at least won't until he falls into "The Sexy Outsider" category.
4) The Hipster's Dream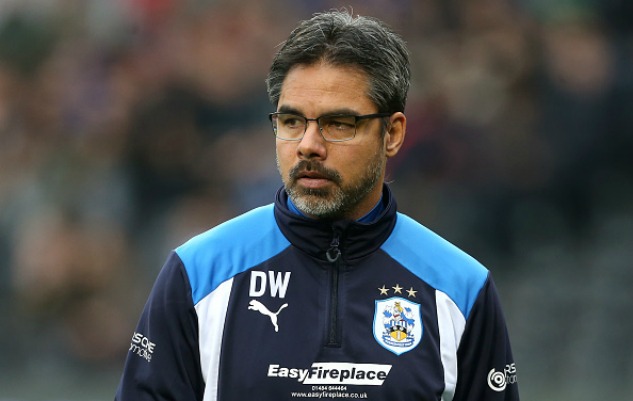 He's a 28-year-old wunderkind, who possibly got hired because of his Football Manager credentials. More importantly, he's currently undefeated in his league and favors a revolutionary 1-6-3 formation. Sure, that league is the Finnish U13 fifth division, but his approach is pretty interesting and his overall concept probably deserves greater attention. This candidate almost certainly wears glasses, speaks at least four languages, and opts for slim fit pants whenever possible.
5) The Prodigal Son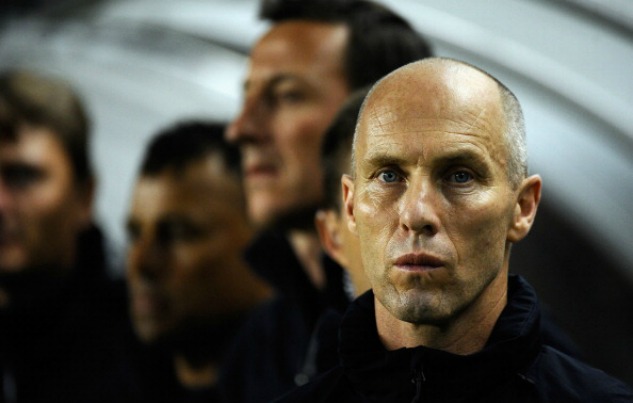 The grass is always greener, eh? Enter the former manager who got the sack years ago. Maybe he was the one that led you to your greatest ever performance at a major tournament. Maybe he was only adequate at the time, but now looks like a messiah-in-waiting compared to the guy most recently in charge. Either way, he represents the Devil You Know and will therefore be linked with the job for the remainder of his days. That he has, on multiple occasions, categorically denied any interest in taking over is of little importance.
6) The Practical Choice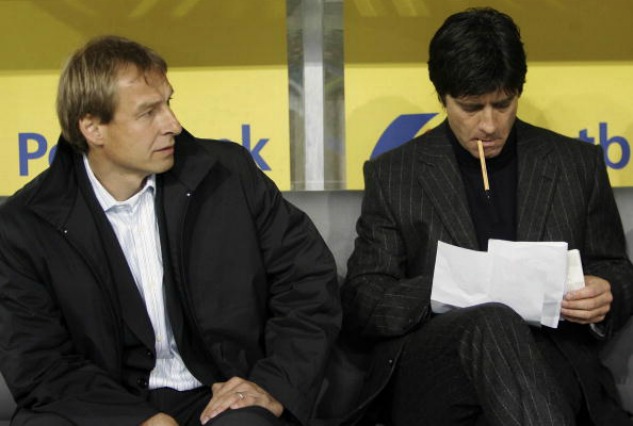 He's been the bridesmaid, like, five times already. Remember all those moments the camera cut to the bench and your former coach sat there staring off into the distance? Of course you do, because a tiny part of you died every time you saw it happen. Well, remember the other guy sitting a few seats over, frantically scribbling into a tiny notepad? That's the one! He might be a future world beater or he might be an acceptable placeholder until one of the above categories become available. Either way, he'll be there for you when you need him, even after your team hires someone else but asks him to stay on to help with the transition.
7) The Legend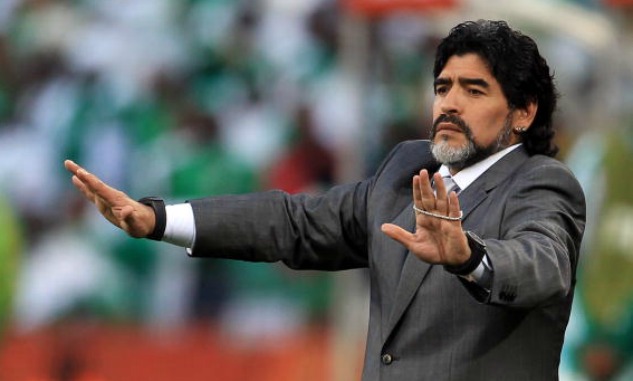 With roughly 100 national team appearances to his name and at least one World Cup performance, he's the guy that everyone knows and assumes can handle the job because… you know… he was a really good player. The fact that he's likely moved on to a well-paid TV gig and doesn't have any coaching licenses shouldn't deter you from believing in his candidacy. The fact that he is keenly aware of just how stressful (and thankless) managing a national team can be probably should.
8) The Former Darling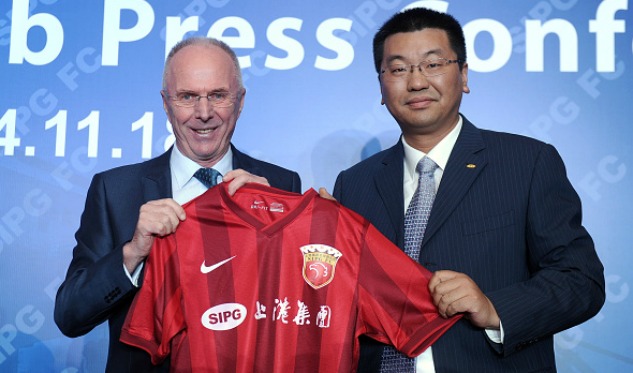 He exploded onto the international stage with an impressive managerial display and followed it up with a few more noteworthy achievements. But then came that one job that was just a bridge too far… and then another, followed by a brief plateau, and then a slow decline into the managerial-merry-go-round. Six months in the Thai League? Sure. A cup of coffee with the Angolan national team? Why not. A cold winter in Ottawa? He's always wanted to know what the USL was like. Those initial glories, long since faded, keep the flame of hope alive and allow desperate national teams justify spending too much money on the off chance that the spark flashes one more time.
9) The Hybrid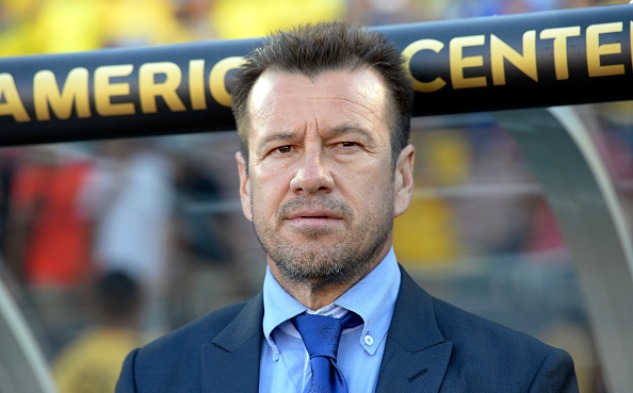 Maybe he's The Domestic Leaguer and The Prodigal Son (Bruce Arena) or The Legend and The Sexy Outsider (Diego Maradona with Argentina). He could be The Hipster's Dream crossed with The Impossible Savior (Jurgen Klopp) or a dash of The Practical Choice and a sprinkle of Prodigal Son (looking in your direction, Bob Bradley). Either way, any name that represents a combination of two or more of the above categories can never be ruled out. If you need proof, look no further than Dunga (The Legend, briefly The Domestic Leaguer, and The Prodigal Son).
10) The Lasso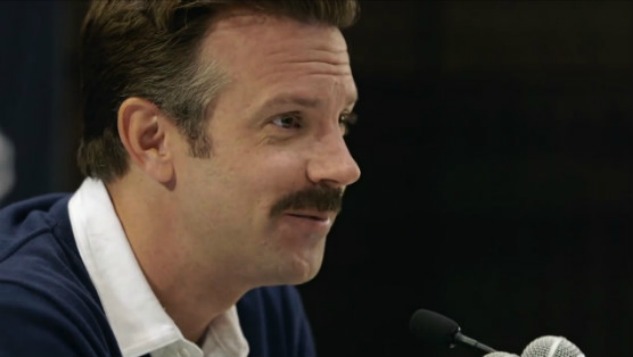 If you hadn't guessed already, this one is named in honor of Tottenham and Leicester City legend, Ted Lasso. Does he (or she) have any idea what soccer is or how it's played? No. But he/she has got a big reputation in another well-known area, which someone will inevitably try (half earnestly/half in jest) to apply to the national team. As such, when mentioned in conversation, this option will most likely be introduced to laughter with the proponent then following up with, "I'm serious! It could work!" Possible candidates include Simon Cowell, Bill Belichick, and Oprah.