As any committed Football Manager player will already know, guiding a team to glory isn't as easy it may appear. Indeed, according to a recent report by the League Managers Association, the average spell in charge for an English coach these days is a paltry 1.31 years, with an astonishing 56 dismissals handed out in the 2015/16 season alone. Heck, even transforming an unglamorous mid-table side into Premier League champions can no longer guarantee more than a few months' breathing space. But there are some who make navigating the transfer market, dealing with multi-millionaires' precious egos and delivering inspiring half-time team talks look virtually effortless. Here's a look at 20 of the all-time greatest.
20. Jock Stein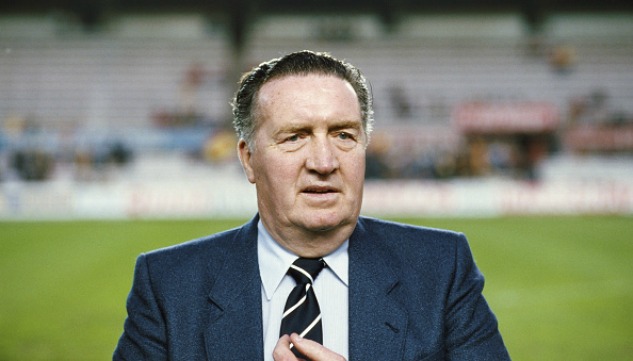 Jock Stein began his career in humble circumstances, playing for semi-professional side Albion Rovers part-time during his downtime as a coalminer. But he ended it, albeit in tragic circumstances, as a national hero. After saving both Dunfermline and Hibernian from relegation, Stein enjoyed an iconic 13-year reign at Celtic where he guided them to ten titles (nine consecutive), 14 domestic cups and a famous 1967 European Cup final win over Inter Milan. Stein also took the national side to the 1982 World Cup, and may have gotten them to a second had he not suffered a fatal heart attack just moments after Scotland secured a qualification play-off in 1985.
19. Brian Clough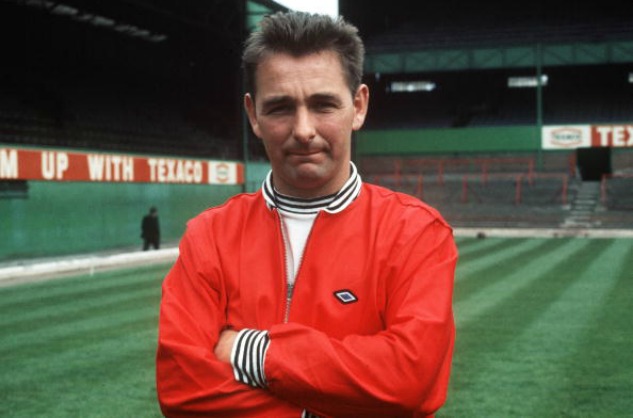 "I wouldn't say I was the best manager in the business. But I was in the top one." You could always rely on the charismatic Brian Clough for a great one-liner. You could also rely on him to transform a struggling second-tier club into top-flight champions. The man dubbed "the greatest manager England never had" achieved such an incredible feat with both Derby County and Nottingham Forest in the 1970s. Famously assisted by long-time partner Peter Taylor, he also spurred the latter to two consecutive European Cup wins, an astonishing double whammy considering Forest had previously never even qualified for a UEFA competition before. Even a disastrous 44-day spell at Leeds United – as dramatized in the brilliant The Damned United – couldn't detract from his eccentric genius.
18. Ottmar Hitzfeld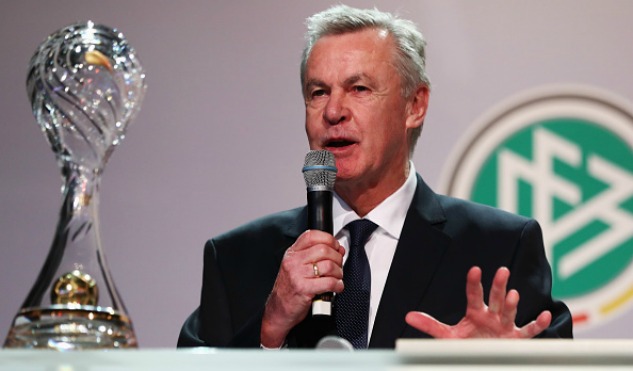 Ottmar Hitzfeld was such a worshipped figure during his managerial reign in the Bundesliga he was nicknamed after the German word for God (Gott). The former Stuttgart forward inspired such devotion by guiding not just one but two of its teams to Champions League success, first with Borussia Dortmund in 1997 and then with Bayern Munich in 2001. Hitzfeld also won the league title twice with the former and an incredible five times with the latter (with whom he enjoyed two successful stints). But Hitzfeld's coaching career was actually bookended in Switzerland, beginning with similarly victorious spells in charge of FC Aarau and Grasshopper, and finishing with two mixed World Cup Finals campaigns as the country's national coach.
17. Herbert Chapman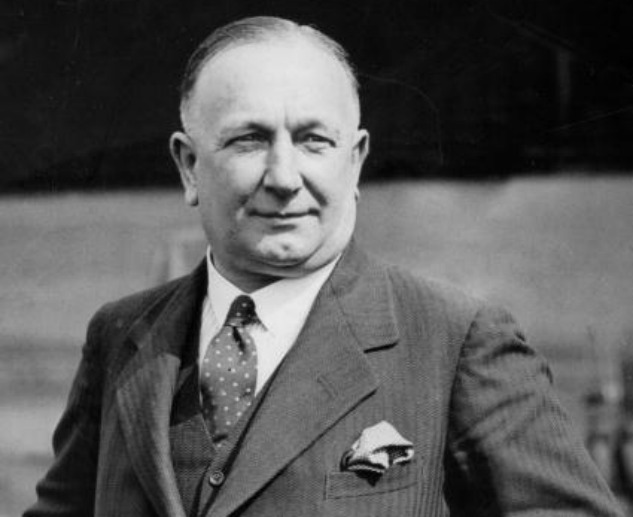 While not the most familiar name on the list, inter-war coach Herbert Chapman's influence on the modern game is unparalleled. A keen innovator, he helped pioneer the use of floodlighting, numbered shirts and European club competitions, while also implementing a wide range of techniques and tactics that unarguably changed English soccer forever. His early managerial career may have been mired in controversy – he was initially barred from the game for his alleged involvement in the illegal payments scandal that led to Leeds City's dissolvement. But later cleared of any wrongdoing, Chapman returned to the sport to transform rugby league town Huddersfield into an unlikely force, spearheading them to an FA Cup and two consecutive league titles. Incredibly, he then achieved the exact same feat when he moved on to an underperforming Arsenal, breaking the North and Midlands' top-flight dominance in the process. Only his sudden death in 1934 at the age of just 55 stopped him from revolutionising the game even further.
16. Bela Guttmann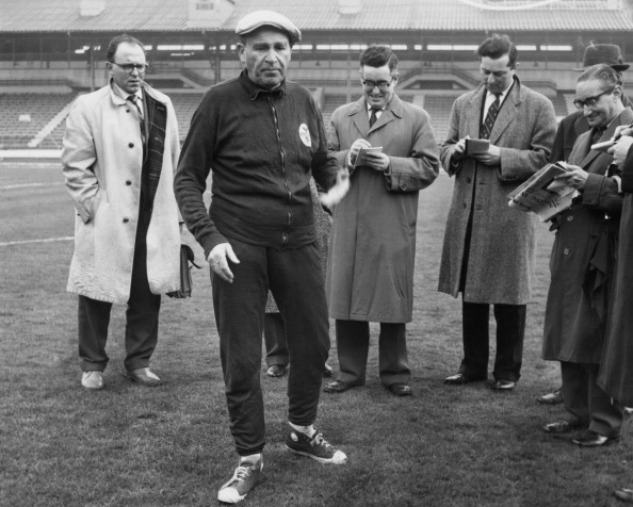 Seasoned traveller Bela Guttmann's managerial powers were so strong that even in death he's presumed by some to still be influencing the game. The Hungarian famously put a curse on Benfica when despite leading the Portuguese team to two successive European Cups he was denied the reward of a pay rise. Since his subsequent resignation, Benfica have failed to win a major European trophy, losing eight finals – most recently their 2014 Europa League encounter against Sevilla. That's not the only superstitious part of Guttmann's story. Renowned for his 'the third season is fatal' quote, the radical coach never spent more than two years in one job, which explains how he managed an unprecedented 23 different clubs in 12 different countries during his five-decade career. League titles in Portugal, Brazil and his homeland, a pioneering role in the 4-2-4 formation and his mentoring of the legendary Eusebio are just a handful of the feats which resulted from such a nomadic approach.
15. Marcello Lippi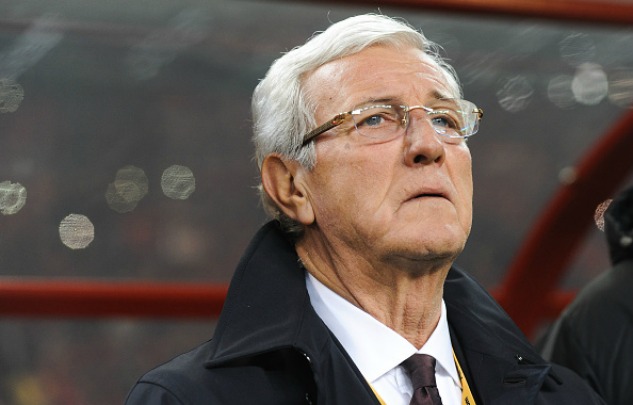 Marcello Lippi may be something of a one-club wonder – he managed nearly a dozen other Italian teams without picking up any major silverware. But his reign at Juventus was so commanding that it would be foolish to ignore his achievements here. Lippi won five Serie A titles, a Coppa Italia and a Champions League (also finishing runners-up three times) during two separate triumphant spells with the club before graduating to the position of Italy's national coach. There, he achieved his 'most satisfying moment' when he guided the country to their first World Cup in 24 years at Germany 2006. An attempt to retain the trophy ended relatively dismally, but Lippi soon restored his reputation when he emigrated to China, winning the Super League three times and the AFC Champions League with Guangzhou Evergrande.
14. Giovanni Trapattoni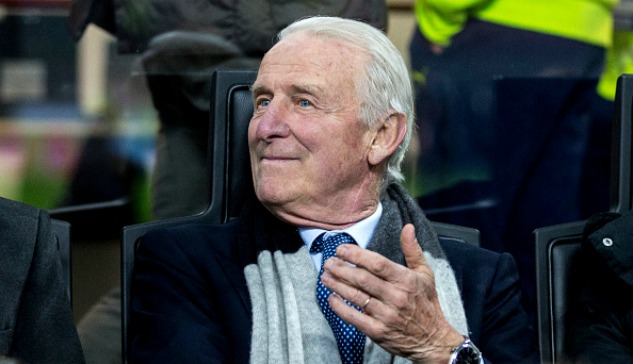 In contrast, one of Lippi's predecessors struggled to make an impact at international level, but enjoyed success as a club coach with numerous teams. Indeed, Giovanni Trapattoni not only guided Juventus to six Serie A championships, two Coppa Italias and all three major European Cups, he also won league titles with Inter Milan, Bayern Munich, Benfica and Red Bull Salzburg. His four-year spell in charge of Italy was something of a disappointment – the country exited early at both the 2002 World Cup and Euro 2004. But he later redeemed himself by taking Republic of Ireland to their first Euros in nearly a quarter of a century. And had it not been for Thierry Henry's glaring double handball, he may well have taken them to only their fourth ever World Cup, too.
13. Carlo Ancelotti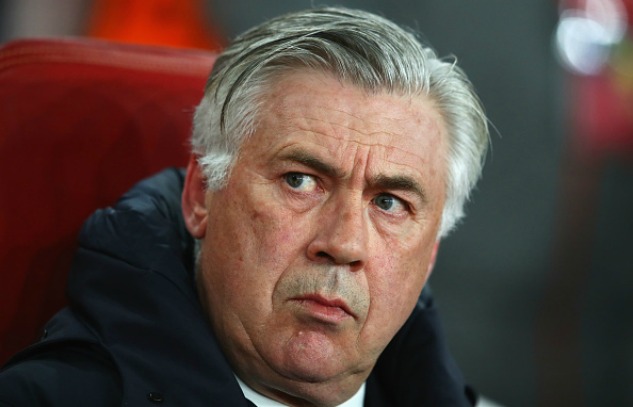 Part of the coaching staff of 1994 World Cup losing finalists Italy, Carlo Ancelotti looked like becoming the nearly-man of Italian soccer when he finished Serie A runner-up with Parma and then twice with Juventus. But after finally enjoying the sweet taste of success with AC Milan's 2003 Champions League title, he couldn't stop winning. There was a second European triumph and a Serie A title with Milan, a Premier League trophy and FA Cup with Chelsea, a Ligue 1 championship with Paris St. Germain, and yet another Champions League victory with Real Madrid. And with new club Bayern Munich currently way ahead of the Bundesliga pack, Ancelotti looks guaranteed to join that elite group of coaches who have won four titles in four different European countries.
12. Arrigo Sacchi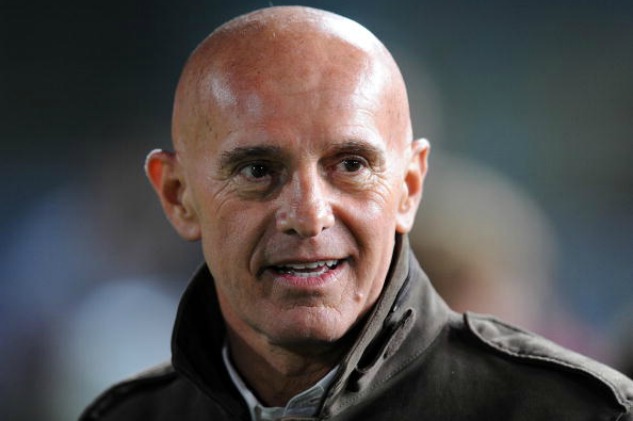 "I never realized that in order to become a jockey you have to have been a horse first." That was the ingenious response to those who questioned how a former shoe salesman with no professional soccer experience came to be appointed coach of Italian giants A.C. Milan in the late '80s. Arrigo Sacchi then made his critics eat their words when he led the club to a Serie A title in his first season in charge. By the time he moved onto the Italian national team, he'd also lifted back-to-back European Cups – the last coach to do so – won another five trophies and assembled arguably the greatest Milan team in its history. Had the pony-tailed Roberto Baggio not usurped Diana Ross as the worst penalty taker at USA '94, Sacchi may also have added a World Cup winner's medal to his impressive haul.
11. Vicente del Bosque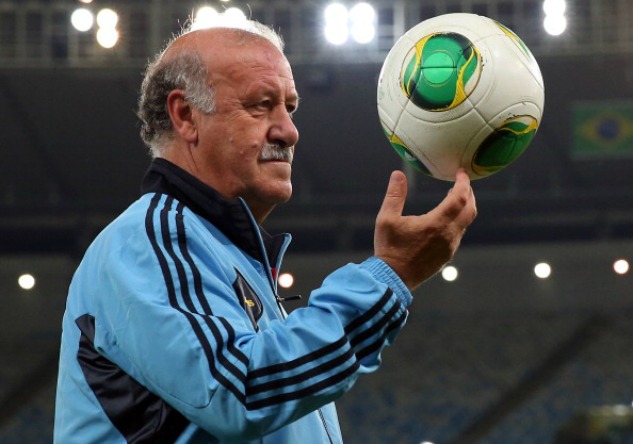 Mild-mannered Vicente del Bosque proved that it isn't always he who shouts the loudest when it comes to managerial success. After a couple of false starts, the Spaniard steered Real Madrid to their most successful period since the 1960s with two Champions League and La Liga titles. That he did so at a time while also dealing with the egos of the newly-formed Galácticos (Zidane, Figo, Ronaldo) and an interfering boardroom makes his achievement all the more impressive. His unassuming approach also worked wonders in the international game. In 2010 he guided Spain to their first ever World Cup and two years later helped them retain the European Championship with a comprehensive 4-0 final win over Italy.
10. Jose Mourinho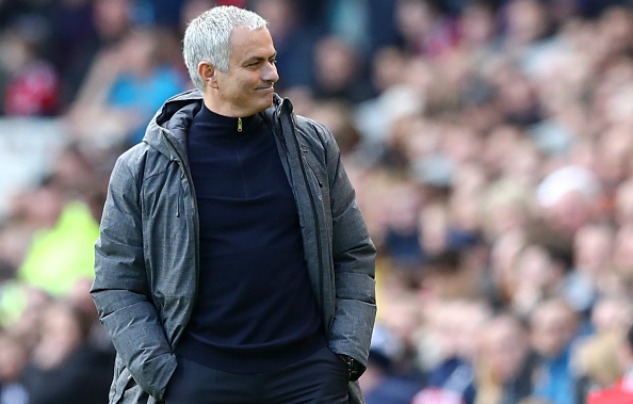 Few other managers have been able to blow their own trumpet quite as loud as Jose Mourinho. But admittedly, the self-proclaimed Special One has had good reason to do so. Since kicking off his managerial career with Benfica at the turn of the century, the fiery Portuguese hasn't stopped breaking records. He's one of only five coaches to have won the Champions League with two clubs (Porto, Inter Milan) and one of only another five to have lifted league titles in four different countries (Portugal, England, Italy, Spain). And with the help of Roman Abramovich's billions, he helped mould Chelsea from perennial underachievers into Premier League giants. Of course, his two separate acrimonious departures from the London club, not to mention his often classless touchline behavior, means Mourinho will never be the most well-liked coach of all time. But even his biggest critics couldn't argue against him being one of the greatest.
9. Ernst Happel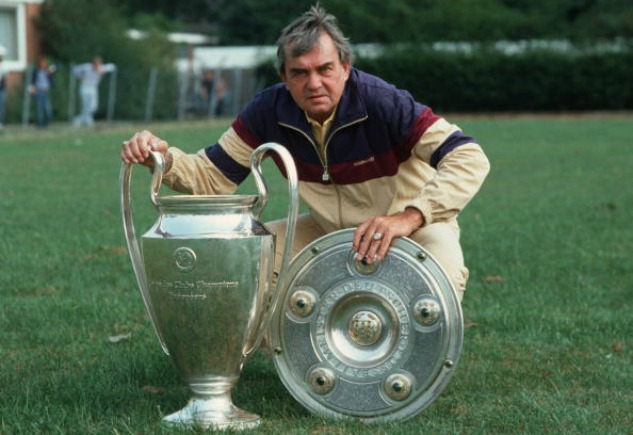 Like Jose Mourinho, Ernst Happel also guided two clubs to European Cup success (Feyenoord in 1971, SV Hamburger in 1983) and won championships in four different countries (Netherlands, Belgium, Austria, Germany). But the Austrian, who played for Rapid Vienna's six-time title winners of the post-war era, appears higher up the list for the fact he did so with much less fashionable clubs. Happel also lifted domestic cups in each of the same four nations, and steered the Netherlands to their second successive World Cup Final in 1978, although sadly it proved to be a second successive defeat.
8. Valeriy Lobanovskyi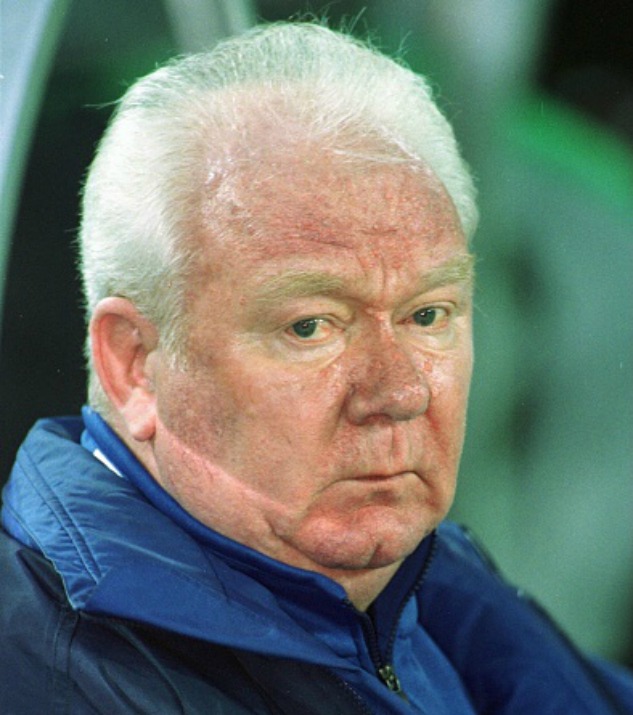 Renowned for his strict disciplinarian and highly scientific approach to the game, Valeriy Lobanovskyi transformed the fortunes of Ukraine's Dynamo Kyiv not just once but twice. Following his initial appointment in 1973 he put pay to the Russian dominance of the Soviet game, winning eight league championships, six domestic cups and the European Cup Winners' Cup. He also found the time to manage the national side on three separate occasions during this spell, guiding them to an Olympic bronze medal, two World Cup appearances and a European Championship runner-up spot. After unsuccessful stints with the UAE and Kuwait, Lobanovskyi returned to a struggling scandal-hit Kyiv who had been thrown out of Europe for attempting to bribe a match official. He immediately restored some pride to the club, leading them to five consecutive titles and a Champions League semi-final.
7. Helenio Herrera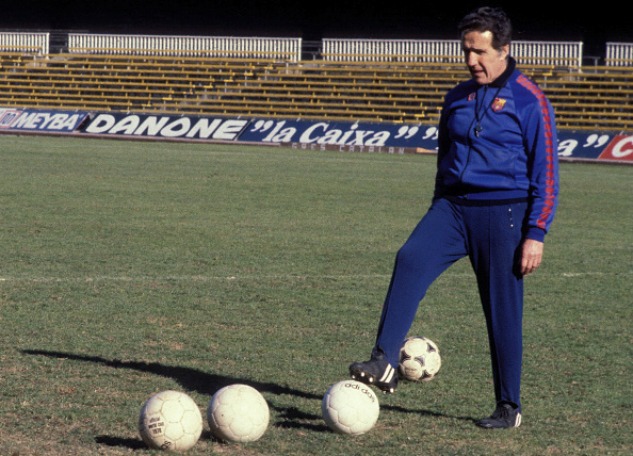 It's difficult to overestimate the impact that Argentine-born Helenio Herrera had on the role of the soccer coach in the 1950s and '60s. Not only did he pioneer the use of strict discipline codes and psychological motivation in the sport, his ability to command the media just as well as the touchlines saw him become essentially the first coaching superstar. His list of achievements – two La Liga titles apiece with Barcelona and Atletico Madrid, three Serie A championships and two European Cups (all consecutively) with Inter Milan – proved his coaching prowess matched his gift of the gab.
6. Sir Matt Busby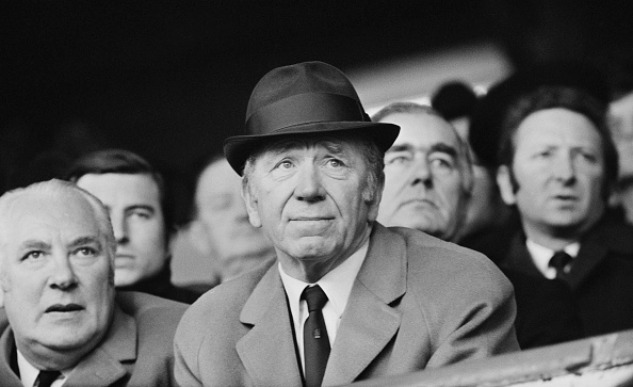 Legendary Manchester United manager Sir Matt Busby enjoyed a playing career with the club's two fiercest enemies, Manchester City and Liverpool, before and during the Second World War. But previous rivalries were all but forgotten when he led the Red Devils to three league titles and an FA Cup during his first decade in charge. Tragically, Busby was forced to rebuild almost an entire team from scratch when eight players, along with 15 other passengers, died in the Munich air disaster of 1958. But thanks to talent such as George Best, Denis Law and survivor Bobby Charlton, Busby was later able to lead a rejuvenated United to a further three domestic trophies, plus the 1968 European Cup, to cement his place in soccer folklore.
5. Udo Lattek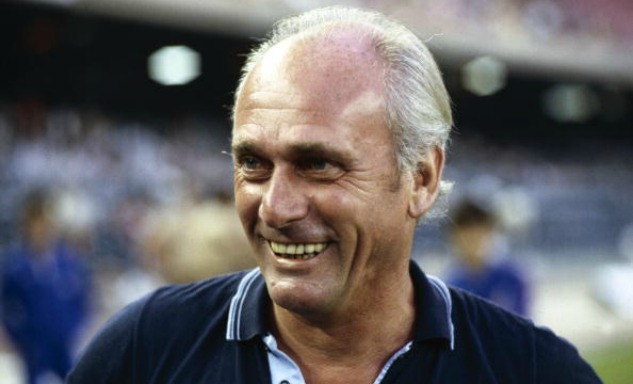 Udo Lattek's appointment as Bayern Munich coach in 1970 was inevitably greeted with scepticism. Not only was the 35-year-old a relative spring chicken who had never managed a team before, he'd never even played professionally. But the former teacher, who began his coaching career on the staff of Germany's 1966 world Cup team, soon silenced the cynics when he guided Bayern to a record-breaking three consecutive Bundesliga titles and their first ever European Cup. Unfairly sacked just months after the latter, Lattek went on to achieve similar success with Borussia Mönchengladbach and became the only coach ever to win the three major European trophies with three different clubs when he led Barcelona to a Cup Winners' Cup in 1982. He later returned to Bayern where he won another Bundesliga hat trick and then Dortmund for a brief five-match spell in which he saved them from relegation.
4. Pep Guardiola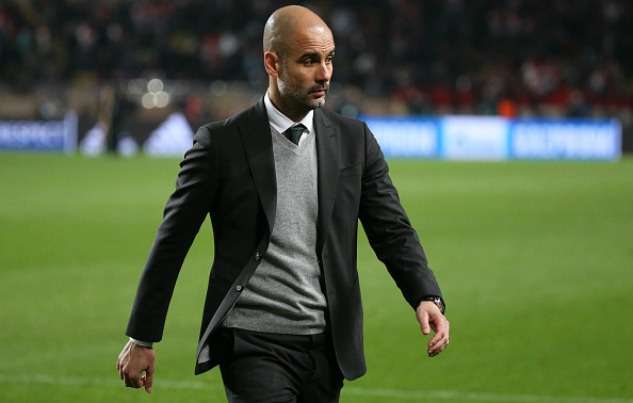 Pep Guardiola surprisingly failed to make UEFA's recent most influential coaches list – a strange omission considering he's won practically every trophy possible since taking over from Frank Rijkaard at Barcelona in 2008. A former member of Johan Cruyff's Dream Team, Guardiola not only guided Barca to three La Liga and two Champions League titles, he also implemented the Tiki-taka philosophy which revolutionised the Spanish game. He proved to be just as all-conquering in Germany, winning three consecutive Bundesliga championships and two domestic cups with Bayern Munich. And although a Premier League title with Manchester City looks to have eluded him in his first season, it only seems like a matter of time before he adds one to his collection.
3. Bob Paisley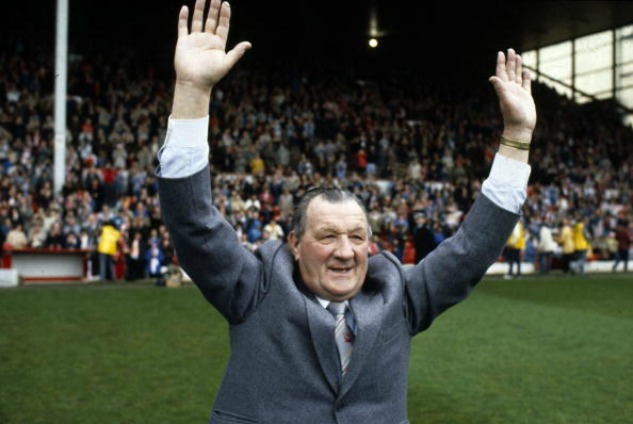 Bob Paisley spent nearly half a century with Liverpool, winning the league there as a player before going on to serve as a physio, reserve team coach and long-time assistant to fellow Merseyside legend Bill Shankly. But it was when he succeeded his mentor in the manager's seat in 1974 that he truly established his place in Liverpool, and soccer in general, history. Paisley, who joined the Reds in 1946 after serving in World War II, won an astonishing 19 trophies in just nine years, including six league titles, three League Cups and a UEFA Cup. He also remains the only coach ever to win three European Cups with the same club. Few other managers have achieved so much in such a short space of time.
2. Rinus Michels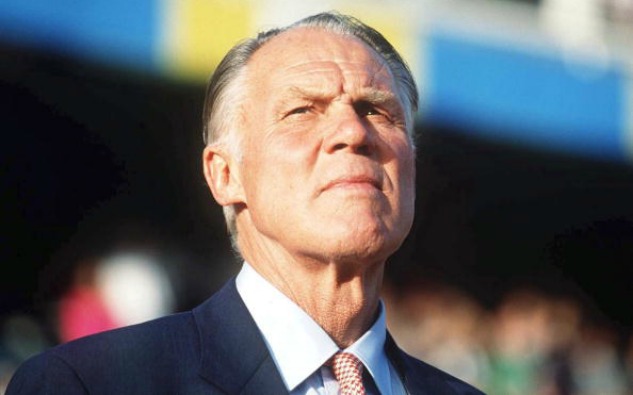 No other coach quite personifies the old 'if at first you don't succeed' adage like Rinus Michels. The former Ajax striker had to wait until his fourth separate spell as Netherlands boss before winning an international trophy, the 1988 European Championships. But Michels, who also guided the national side to the 1974 World Cup final, was, of course, far more of an instant success in the domestic game. In his first coaching role, he lifted his beloved Ajax out of the doldrums and turned them into a soccer powerhouse, winning four Eredivisie titles, and, perhaps more significantly, inventing the Total Football style of play famously implemented by Johan Cruyff. After adding a European Cup to his haul, he also won major trophies with Barcelona and FC Köln, and in 1999 was crowned UEFA's Coach of the Century.
1. Sir Alex Ferguson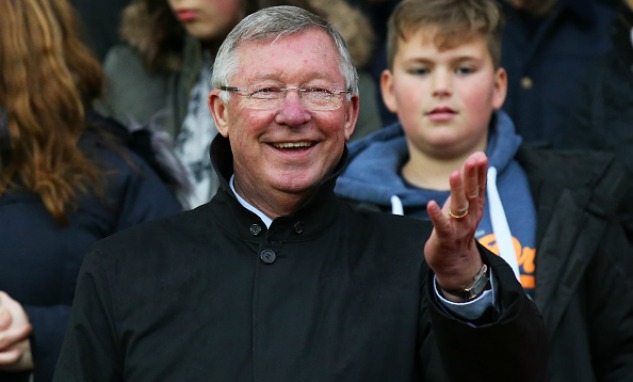 Things could have been all so different had Manchester United's Mark Robins not scored the winning goal in a 1990 third-round FA Cup tie against Nottingham Forest. With the Red Devils in a mid-table slump for a second consecutive season, rumor has it that boss Alex Ferguson would have been dangerously close to losing his job in the wake of a cup exit. Instead, United went on to win the trophy and give Fergie enough of a respite to kickstart the most dominant period in English soccer history. An astonishing 13 Premier League titles, five FA Cups and two UEFA Champions League trophies – including that miraculous last-minute comeback against Bayern – were just some of the accolades the hairdryer-throwing Scot achieved during his record-breaking 26-year service with the club. It's unlikely that any other major team will ever see his like again.