'Tis the season of sparkle—when accessories can make or break your look. Don't make your bag an afterthought. Glamorize your outfits with spotlight-stealing purses that are party-ready.
1. All is Bright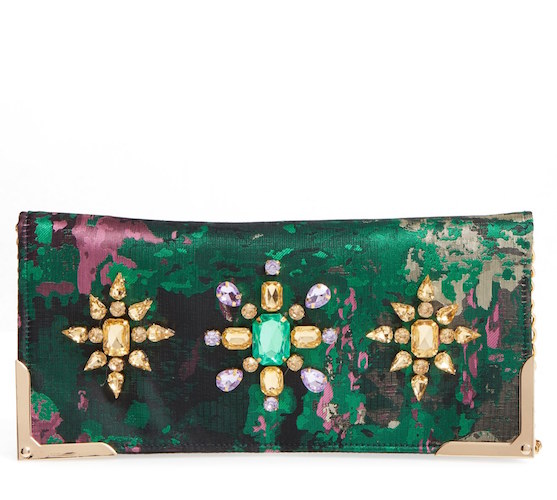 Photo via Nordstrom
Vibrant emerald brocade and glimmering crystals. Need we say more? The Luisa embellished clutch is an ideal bag for a seasonal soirée or any night out on the town.
2. Holiday Hue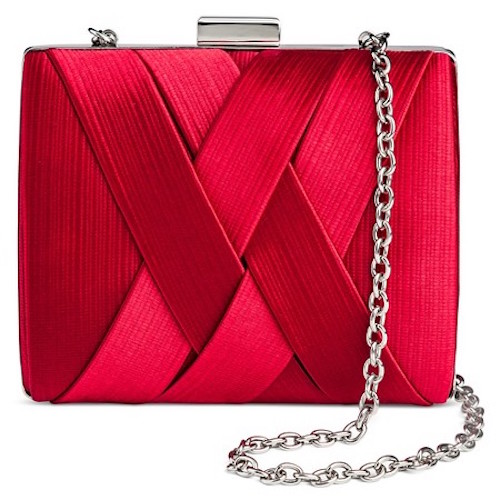 Photo via Target
Sure, red is an expected holiday hue—but it's also fabulous. And it works great in moderation as an accessory or a bold, painted-on lip. Shine bright with this affordable satin woven clutch, featuring a chrome-colored chain strap.
3. With a Bow on Top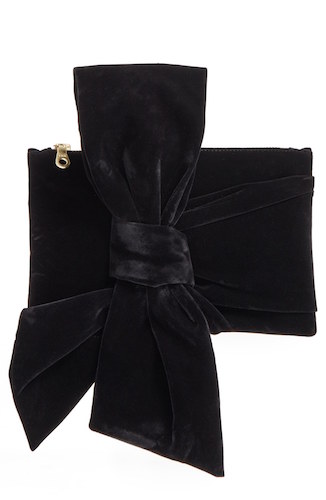 Photo via Nordstrom
Upgrade your ensemble with a plush, bow-embellished, black velvet pouch. Streamlined style makes a comeback this season in fabrics known for luxury.
4. Naughty and Nice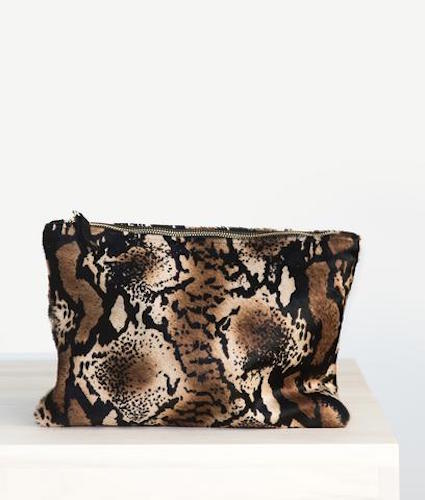 Photo via Ceri Hoover
Made by American artists, Ceri Hoover bags are never plain. Look luxe in leopard all winter long—this purse doesn't need a special occasion.
5. Heavy-Metal Holiday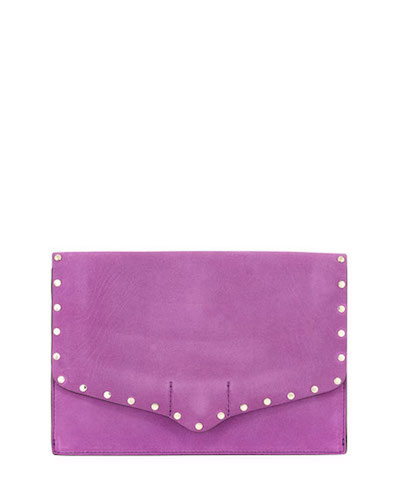 Photo via Neiman Marcus
Christmas just got a little edgier, thanks to Rebecca Minkoff's studded suede clutch. Accented with gold grommets, this rock-chic bag is a smart choice for those who want to shy away from traditional holiday color schemes while looking of-the-moment.
6. Swipe Right, Santa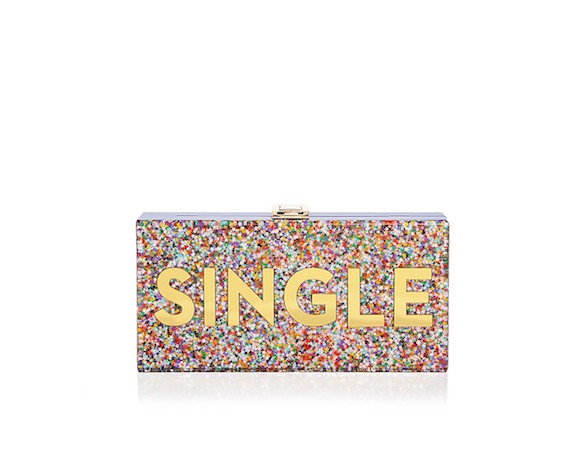 Photo via Bloomingdales
Whether you want your singleton status to be known, or if you need to fake it, this bag is for you. Avoid creepy guys in ugly Christmas sweaters by donning this reversible, multi-colored clutch reading "single" on one side and "taken" on the other.
7. A Not-So-Silent Night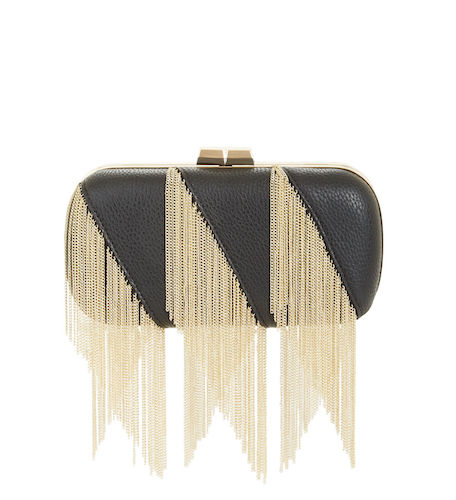 Photo via BCBG
It's cold outside, but your party game is sizzling. Amp up any celebration with this dramatic statement bag, adorned with gold-chained fringe.
8. Reindeer Approved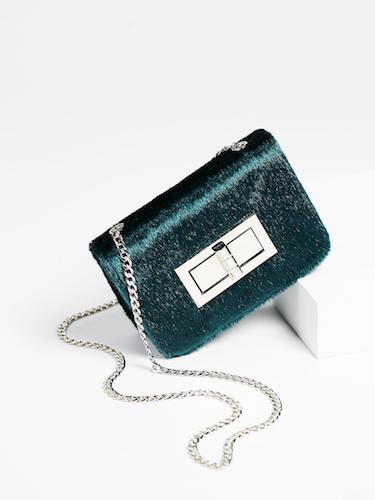 Photo via Free People
Even Rudolph would approve of this faux pony and vegan crossbody bag, available in forest, black or rose gold. Feel good about what you're wearing! This pouch is the perfect LBD or other occasion-wear accessory.
9. North Pole Knockout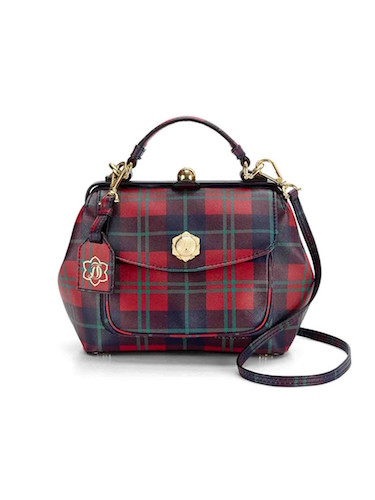 Photo via Draper James
This plaid, top handle bag from Draper James can take you from office hours to after hours with ease. This Christmas, go mad for plaid with seasonally appropriate gear that's as cute and compact as it is festive.
10. Believe in Miracles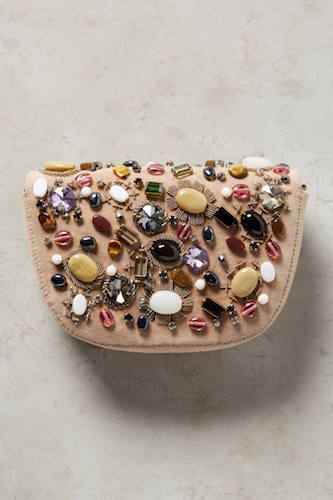 Photo via Anthropologie
Dressing up for the holidays should feel fun—not forced. When choosing a handbag, go for an opulent option. This is a special-occasion bag that can be utilized again and again.
Emily Davidson Nemoy is a freelance writer based in Nashville, Tenn. When she's not at her computer or on her yoga mat, she can be found at live music venues happily spending her excess cash on concert tickets.