Much has changed thanks to the advent of technology and smartphones—not least, the way in which we navigate the world. GPS technology and just the ability to easily communicate with others means that we need never feel trapped anywhere or restricted in any way.
Here are some of the best apps to help you get around major cities in a multitude of different ways:
1. Lyft – iPhone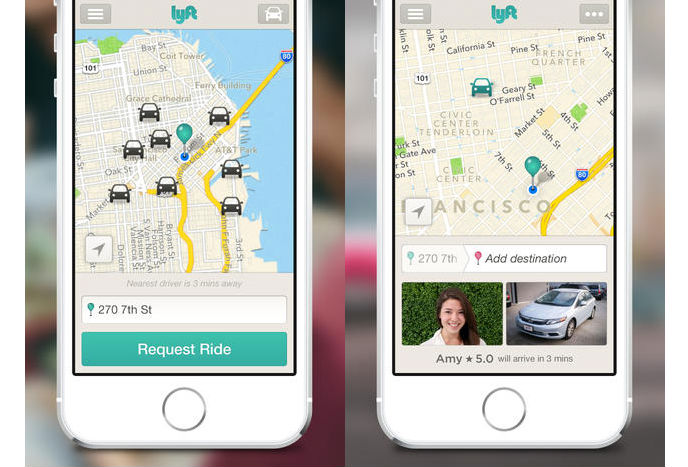 Lyft is a simple app to use. Need an affordable ride somewhere? Tap a button on Lyft and in minutes you can be picked up by a driver keen to take you to your destination safely and quickly. Every Lyft driver has to pass extensive background and DMV checks, with it possible for other passengers to rate their service, ensuring you're only going to encounter the best drivers. Up to $1M excess liability insurance ensures you're covered too. Covering numerous different US cities such as Cincinnati, Detriot, Tampa, Tucson, and Cleveland, it's sure to make your life that bit easier.
2. Transit App – iPhone/Android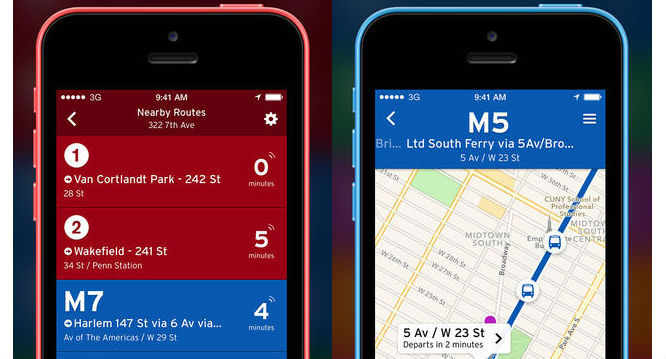 Waiting for a bus or train is slow going and tedious. While Transit won't make that mode of transport move faster, it will ensure that you always know exactly when the next train or bus is arriving. It's simple to use at a glance, with it often clear to see exactly where the bus or train is in real time. You can view scheduled departure times and route itineraries, even without an active internet connection. Plotting routes is a breeze too. The app works in many major cities in the US and Canada, as well as Mexico, Colombia and France.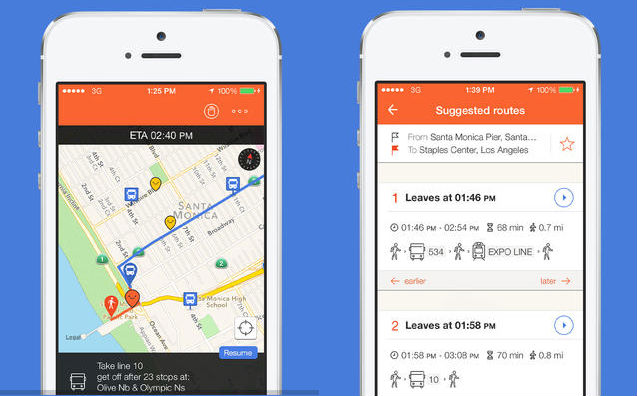 Supporting over 50 major US cities and 120 worldwide, Moovit enables you to find the fastest and least crowed route when you're navigating public transport. Community-driven, it's based on real time data, so you can check schedules and real time arrivals, while knowing exactly which stations to dodge because they're busy at this time. There's a trip planner and step by step navigation tool too to make the process even more convenient. You can even submit your own data to let people know where there's a hold up, with some gamification elements included to encourage you.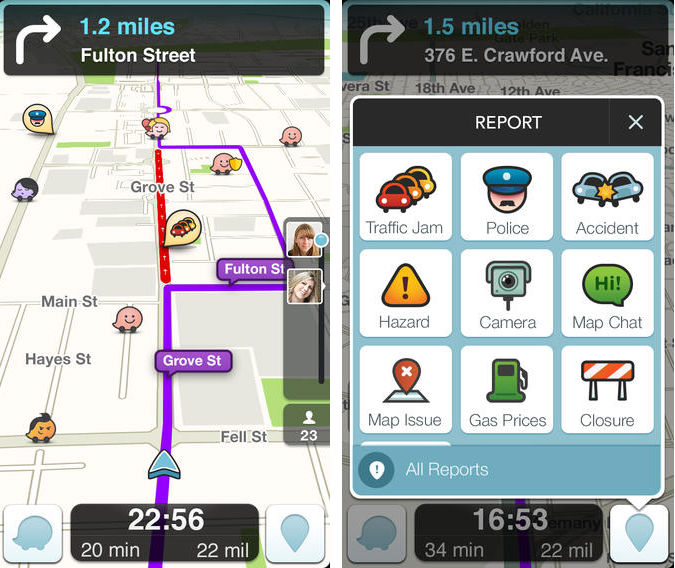 Driving around and want to know where to avoid? Waze has to be the best solution here. The app is a huge community-based traffic and navigation tool. It'll let you know exactly where there's a traffic jam and where there are road works, with users sharing in real-time what's going on. The moment that someone gives the heads up that there's an incident up ahead, Waze will let you know. It'll also keep you informed on the cheapest gas stations and the best routes too.
5. HopStop – iPhone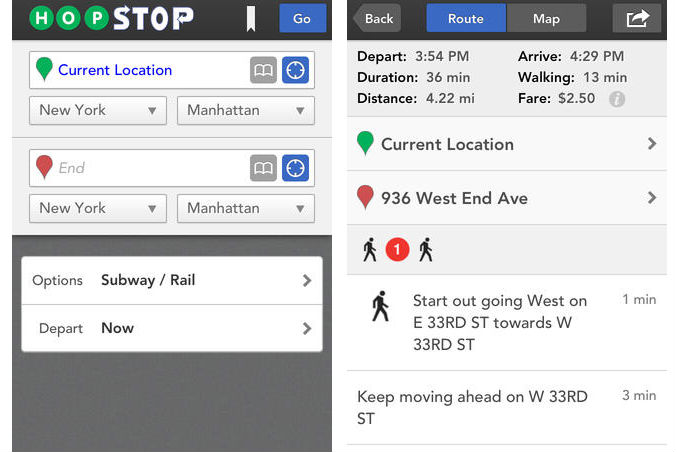 Providing more information on the best subway, bus, and train routes, HopStop doesn't stop there. It'll also give you great directions via taxi, bike, or walking. Including official transit maps and station to station schedules for over 600 cities, including many in Europe, Australia, and New Zealand, as well as the USA, it should keep you informed no matter where you are. It'll shave valuable minutes off your travelling times.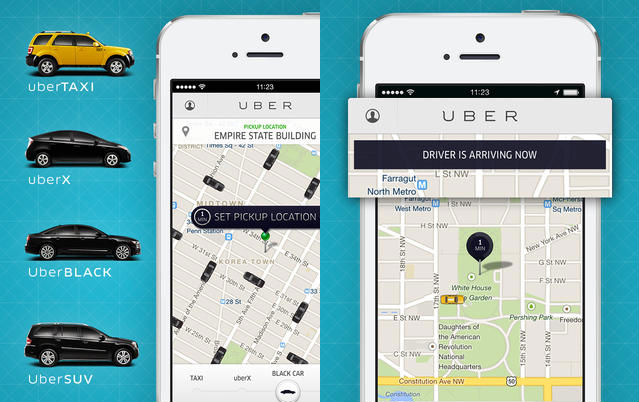 Uber has been quite the phenomenon since it was first released. It allows you to request your own private driver in more than 100 cities and 30 different countries. You can compare rates for different vehicles and gain quotes so you know exactly what to expect before accepting a ride. Thanks to the GPS integration, it's also possible to arrange a pickup location even if you don't know your exact address. It's sure to be so much easier than hailing a cab.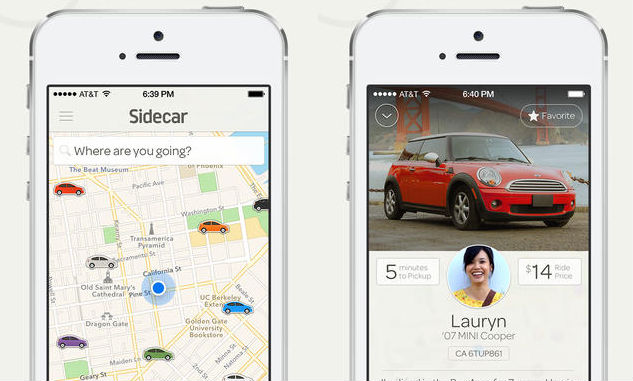 Aiming to be a friendlier alternative to services such as Uber, Sidecar is a similar tool. You can choose your vehicle, driver, and price to suit your tastes, and also hopefully guaranteeing a cheaper price. it also works more like a kind of ridesharing facility with some drivers offering perks such as free water or treats to tempt you to take them on. Even better, the price is upfront so you always know what to expect. It's available in a smaller range of areas, but it's still great for those in major cities such as San Francisco, San Diego, Seattle, Washington D.C and Boston.
8. Offi – Android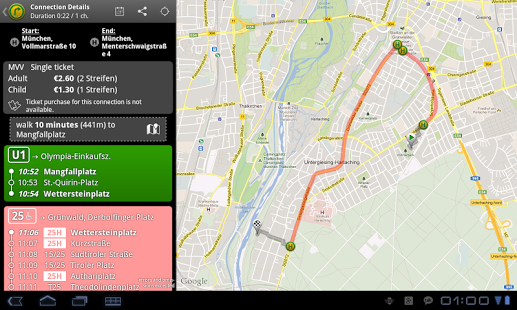 More European focused than other entries, Offi is a public transportation tool that lets you know live departure times including delays, nearby stations, as well as direction queries. Its main selling point above the others are that it'll work in most of Western Europe, as well as parts of Australia and the USA. For those travelling around Europe, it's an essential inclusion so you know what's going on at all times.
9. Citymapper – iPhone/Android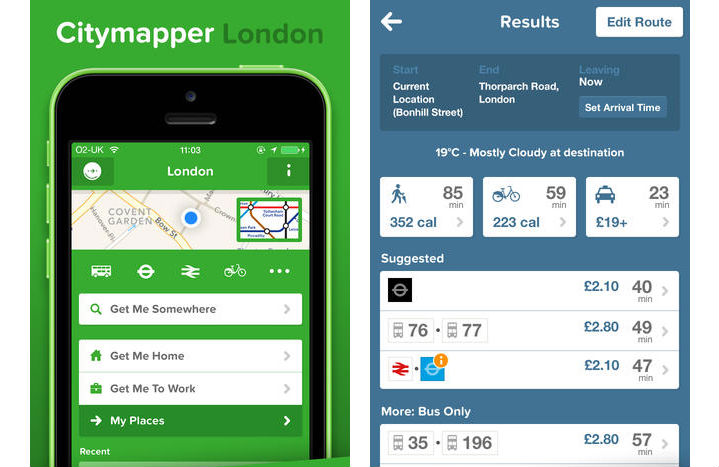 Offering alerts on disruption, route changes, and even the weather, Citymapper is a handy tool when figuring out how to get from A to B, as well as know what to expect when you get there. It works in London, New York City, Paris, and Berlin, easily telling you how to get places, how much it'll cost and even how many calories you'll burn doing so. Adapting to whatever the situation, it's a handy tool when negotiating such major cities.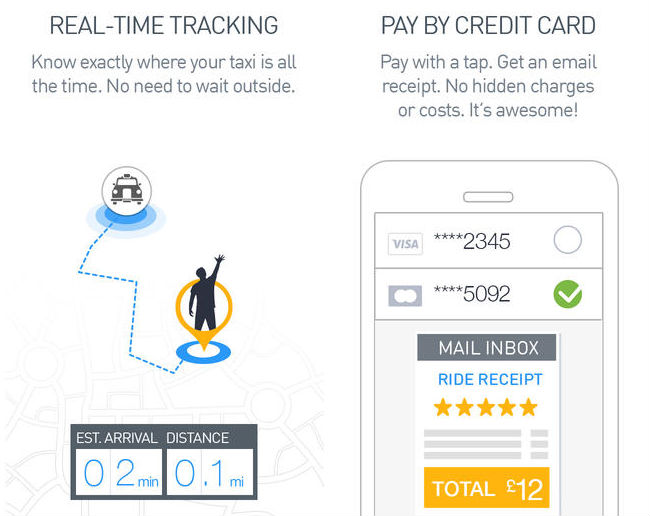 Another app to help you grab a taxi? The thing with GetTaxi is that it works in places like London and New York, but it also works all across Israel, as well as Moscow and St Petersburg, making it valuable for those travelling further afield. You can prebook ahead or arrange at the last minute, with e-mailed receipts ensuring your expenses are kept on top of. There are no cancellation fees or minimum fares required either, meaning it's sure to be convenient in the right situation.