When I decided to tackle the task of putting together a review for one the newest addition of displays to the HP DreamColor family, I went back and forth on how I should approach it. With a background in creative writing, I debated the best way to assess the monitor and all of its features… creatively or take a more technical approach by listing a ton of specs and nerding out on every little feature. Ultimately, I decided to just keep it simple and spotlight the features that were important to me and my use of the display both as a photographer and a digi-tech.
I found the usability of the HP 27-inch DreamColor Z27x Professional Display to be very straightforward. I had no issues getting it set up and plugging the display right into my laptop. Within moments, I was editing photos. When traveling on a shoot with clients, it was just as easy to pack up the display and haul with the rest of my gear to shoots on location. The display also has a ton of physical flexibility itself with capabilities to raise/lower and rotate. It's a nice feature and not always an option for display units at this price point.
In regard to connectivity, there is no lack of accessibility with plenty of connection options on the rear of the display. This has made a world of a difference when on location for a shoot and needing to connect to a variety of devices and other brands without tampering with the productivity of the workflow. I really enjoy the simplicity of the display as a whole, primarily because it does not complicate things when it comes down to crunch time.
Graphics may be the touchiest subject in this review, mainly because I feel like they are subjective to the user and their vast knowledge of pixels, colors and resolution quality. Anyone can argue (with pretty much any product in the market), the limitations of the display in comparison to other products and brands. But again the graphics on this display far exceeded my needs and expectations.
When editing large amounts of images at a time, I needed the monitor to better view the image quality as well as display the finished in a larger size and a crisp detailed resolution than what my MacBook was able to do. I cannot say enough positive things regarding the displays colors straight out of the box without the necessity of calibration.
Here are some numbers for those of you who are concerned with those sort of things:
Native Resolution: 2560×1440, Color Support: 1.07 billion, Max Brightness 300 cd/m, calibrated 48-250 cd/m, Contrast Ratio 1000:1 typical, 800:1 minimum, Pixel Pitch 0.2331 mm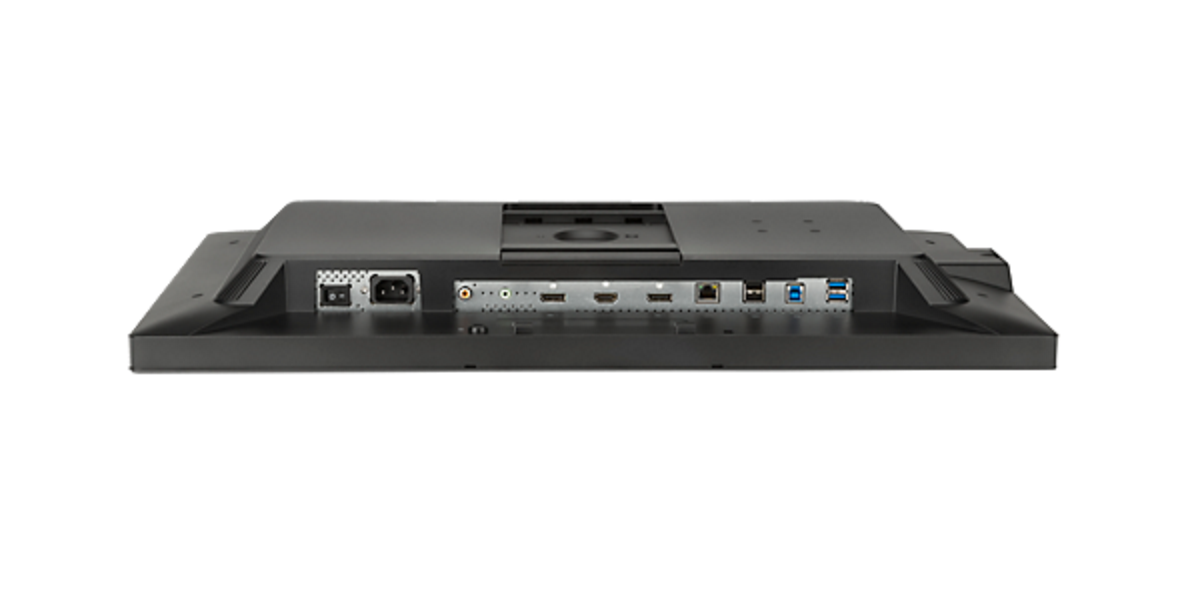 Finally—and this is always a big concern when looking into purchasing a professional display—is the cost in comparison to other display in the market. In my opinion, this can be a touchy subjective aspect in the process of purchasing a display. Many consumers will look past excellent options based on brand names, reputation, or what other practicing professionals recommend.
The 24-inch LaCie 324i runs at a slightly higher price than the DreamColor Z27x at $1499 versus Apple's beyond popular Thunderbolt Display that's a bit less at $999. The difference between the three display units (aside from the size of the Lacie) is the DreamColor Z27x doesn't seem to have any real limitations regarding functionality. In fact, everyone's beef seems to be with the price tag being too steep, but when you put it up against similar monitors on the market—including one like Dell's UltraSharp U2410 at $1299—it holds up pretty well.
Ultimately, the DreamColor Z27x feels like a worthwhile investment with features across the board that fully support its price tag. In the days of tablets, smartphones, and laptops, not everyone needs a serious monitor for their computing needs. But if you do need something like this in your professional life, the HP DreamColor Z27x is a great option.