Thanks to some keen marketing, the arrival of a new iPhone isn't just a model revision—it becomes the must have gadget for those that know little of the industry but want something effective and fun. That's sure to be the case for the iPhone 6s, regardless of its prowess, thanks to being an easy to use smartphone, regardless of your technical expertise.
The sequel to the iPhone 6, you'd be forgiven for thinking it's a little early for a new version already—a mere year into the 6's lifespan—but that's the way of the smartphone industry. Regular revisions mean there's always a new iPhone just around the corner.
The smartphone industry is an increasingly tough one to wow though, with the likes of the Samsung Galaxy S6 Edge, keen to lure consumers away with its curved screen, and the super cheap pricing models of phones like the OnePlus 2.
Rather than offering one killer feature to make it stand out, the iPhone 6s looks to be taking the approach of being another effective all-rounder, rarely faltering in its checklist of features we all want from a smartphone in 2015.
Hardware
If you're coming from an iPhone 6, the differences between that and the 6s are going to be remarkably slim at first glance. As is customary with the s variations, this is a matter of evolution rather than revolution. On the 6s, there's the same 4.7-inch LED-backlit screen with Multi-Touch, as well as the same resolution and contrast ratio. In your hand, it'll feel the same too, being reasonably classy to the touch and remarkably slim with the 0.2mm depth increase just as negligible as it sounds.
The iPhone 6s weighs slightly more than the 6, adding an extra 14 grams but it's far from noticeable. Given how silky smooth the 7000 Series aluminium feels, you'll almost certainly be sticking a case on it for safekeeping anyhow, no matter how much Apple promises it's the strongest alloy yet—if for no other reason because this thing is still really slippery to hold.
The screen will be a most noticeable upgrade for those going from an iPhone 5s or below—the increase from 1136×640 pixels to 1334×750 pixels is a significant improvement, but one that was also made on last year's iPhone 6.
As with the iPhone 6, the iPhone 6s comes with a Home button that also doubles as a fingerprint sensor. It works well too with only a few issues if you grab your phone from an awkward angle. It soon becomes intuitive and a real time saver, compared to entering your PIN code every time. You can also set your iPhone up so you need never enter another password again. That in conjunction with Apple Pay is sure to be a real advantage to those that prefer to carry the bare minimum with them. Much like with the Apple Watch, I can see this being my ideal way to buy a drink after finishing up a run.
The camera has enjoyed a serious boost here on the iPhone 6, now offering a 12-megapixel rear camera and a 5-megapixel camera for FaceTime or those all important selfies. You can now take 8-megapixel still photos at the same time as recording video, which is sure to be useful while snapping memorable events. The most significant improvement to the camera is its ability to record videos in 4K, a feature long-awaited by users. Unfortunately, this also highlights just why the iPhone 6s 16GB variety is practically pointless (a mere 30 minutes of 4K video will take up around 12GB of space), but it's a big step in Apple's bid to oust Samsung from their place as 4K King. While in practice I doubt it's something I'll be using at all times, it's certainly a handy option to have available.
While 12-megapixel count on the rear camera might not seem like a lot compared to the big numbers other manufacturers throw out around, but the camera is still the very best on the market. The software imaging on the iPhone is still unparalleled, and Apple has somehow managed to continue to increase the clarity and sharpness of its images. The extra four megapixels really do make a difference here, especially for close-up macro shots. If you're into mobile photography, the iPhone 6s is really only bested by its big brother, the iPhone 6s Plus.
Where the iPhone 6s still hasn't caught up with the likes of Samsung is with charging. It still requires being plugged in via its Lightning cable, rather than through a wireless charging plate. It is quick though—only taking around two hours to fully recharge. The battery life remains the same too, easily lasting just over a day with a mixture of use and standby time, but nothing to rave about by any means.
Software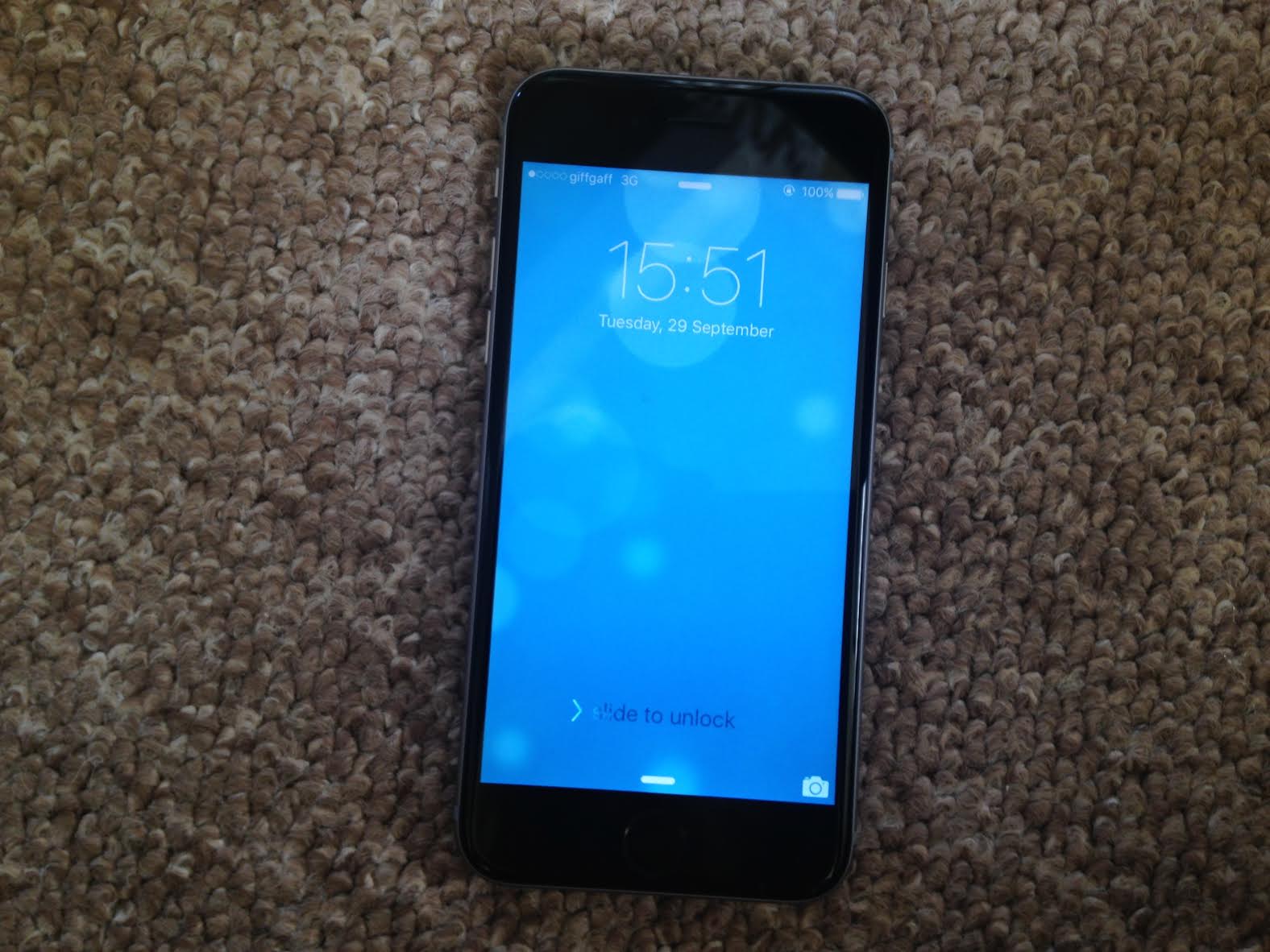 Out of the box, the iPhone 6s runs iOS 9 with a minor upgrade to 9.0.1 already available to install. As is increasingly customary for iOS revisions, 9 doesn't drastically change the experience you're now used to, but it does perform some valuable tweaks to make your time with it work that bit more efficiently.
It's not just about the look of the screen either with the iPhone 6s bringing with it the promise of 3D Touch. Previously known as Force Touch on Apple MacBooks, it's an intriguing concept. The iPhone 6s can detect how much pressure you're applying to its display, thereby reacting accordingly through a new function known as Peek and Pop. Peek and Pop hopes to be as revolutionary as swiping and multi-touch once was, allowing you to gently press on an icon to 'peek' at your emails rather than open them fully, for instance.
It's a great idea, particularly when dealing with website links or addresses. You can 'peek' at a link by performing a 'hard' press, rather than go to the bother of opening Safari or Maps for the full experience. It's a nice idea but one that hasn't been fully realized yet. The stock apps will recognize such movements, but many of your most frequently used apps haven't quite got there. There's also the matter that it's often just as efficient to perform the full action anyhow, rather than utilize 3D Touch.
Aside from 3D Touch, the most noticeable new feature is Proactive, working much like Google Now. The more you use your iPhone, the more powerful it gets, offering suggestions for what you want to do next, based on how you normally use your iPhone. It'll spot when you've plugged your headphones in, detecting that you might want to return to an album you started earlier that day.
It'll also pick up on calendar events, telling you when you should leave for something, as well as assessing traffic conditions. It'll even try to figure out who an unknown call is coming from. It's not nearly at Google Now's capacity, but it's the kind of feature that's only going to get better with time, even if it does occasionally seem spookily Big Brother-esque.
Other software updates include the fact that Apple Maps now finally offers transit directions. It only caters for 10 countries worldwide and selected cities within, but it's an important start for a company that has struggled in the maps department in the past.
Siri is also a touch smarter than before, able to retrieve information from more vague but natural descriptions before, with that all tying into iOS 9's more naturalistic approach to searching for content. You can now ask it to find photos from a particular time of year and location, and Siri will figure out the rest.
While iOS 9 provided the iPad Air with multitasking support in the form of Slide Over, that's absent from the iPhone 6s, although at least switching between apps is incredibly quick and painless. Even app switching gets a boost from 3D Touch, which lets you get to your previous apps with a swipe from the left of the screen.The extra RAM compared to previous iPhones also mean that you won't find yourself waiting for tabs in Safari to automatically reload, providing a much more seamless experience than before.
Verdict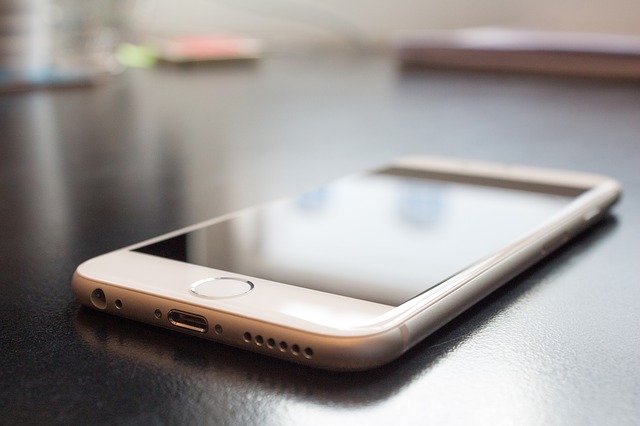 There's no denying that the iPhone 6s feels like an expensive phone, as it should for a device starting at $649. It's a well made and stylish device, but it's one that isn't as exciting as some might want it to be.
The difference between it and the 6 is a little too small for it to be worth upgrading between, but for those with older iPhones, it's a much easier decision to make. While it's still frustrating to see the lack of wireless charging and the camera could offer more megapixels, the iPhone 6s benefits greatly from its speed boost and effective fingerprint recognition.
While neither of those sound like immediately sexy improvements, or things that you would rave to your friends about, they do make a substantial difference in how much satisfaction you gain from using it. In particular, the addition of Proactive, while taking a leaf out of Google Now's book, is sure to narrow the gap between Android and iOS for a while to come.
While there's little reason to upgrade from the iPhone 6 to this, or to switch from the Samsung S6 Edge to the Apple way of thinking, most other smartphone users will be more than happy to have an iPhone 6s in their possession.