Apple hosted a small press event this morning in Cupertino to announce some new products coming soon. If you're scratching your head, thinking that you could have sworn the company had a similar event just a few months ago, you're not wrong. Apple had its normal iPad and iPhone events in the fall, introducing the new iPad Pro and the iPhone 6s / 6s Plus.
So what was the event this morning all about? Here are the five things that stood out to us:
1. The iPhone SE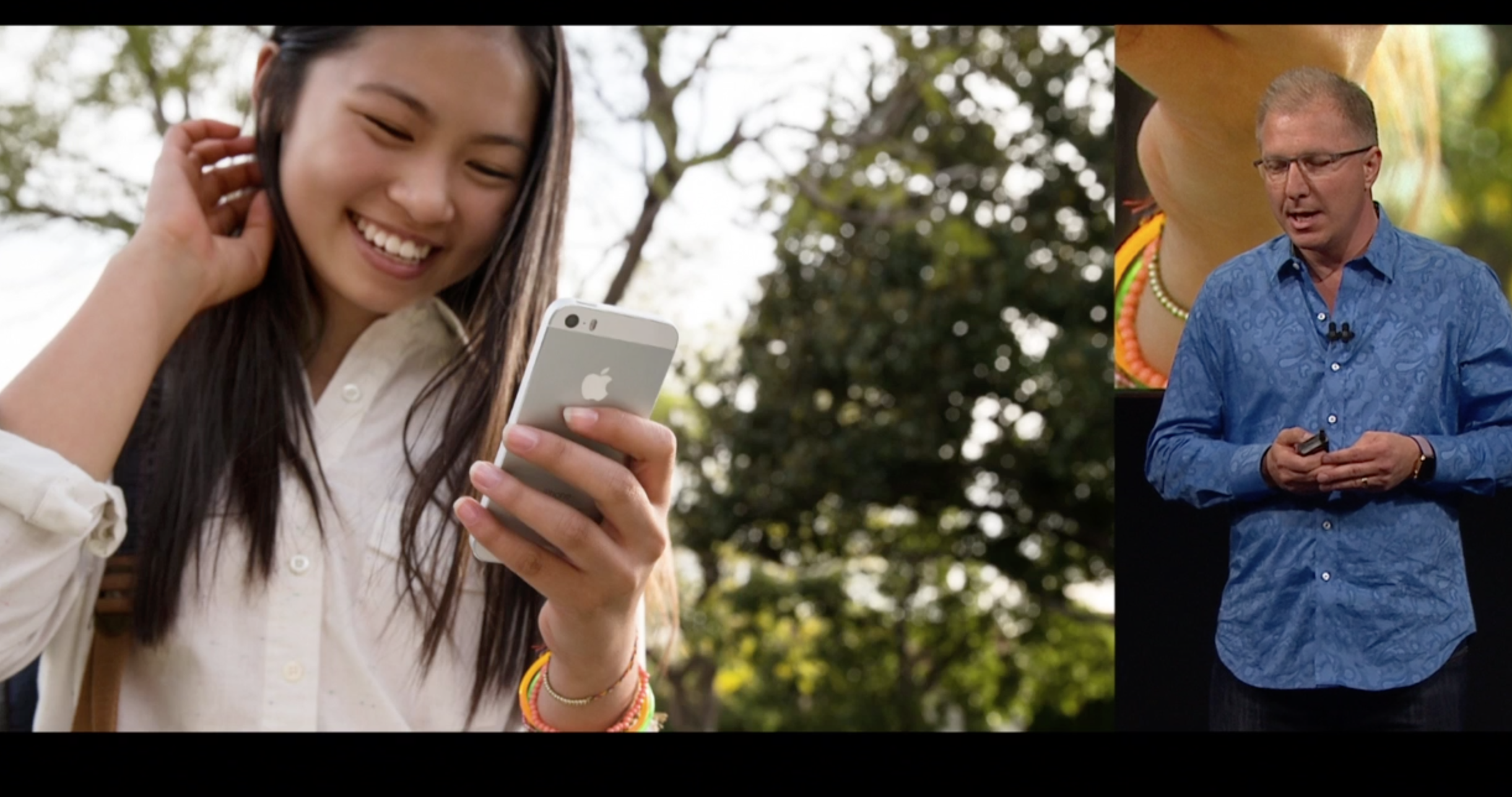 Rumors about a smaller iPhone have been around ever since Apple make the jump to the bigger sizes back in 2014. Coming after the disappointing performance of the iPhone 5c, Apple has course-corrected a lot of the mistakes that gave that device such a bad reputation. The iPhone SE—which stands for "Special Edition"—has all the power of the newest iPhone 6s, all put into a package that is nearly identical to the iPhone 5s.
It's got a 4-inch display, the same design on the back—and aside from the new Rose Gold color option—it's very familiar all around. The good news is that it's very affordable at just $399 for the16GB version. Apple cited that the demographic that have wanted a smaller iPhone came from first time smartphone buyers and users in countries like China.
2. 9.7-inch iPad Pro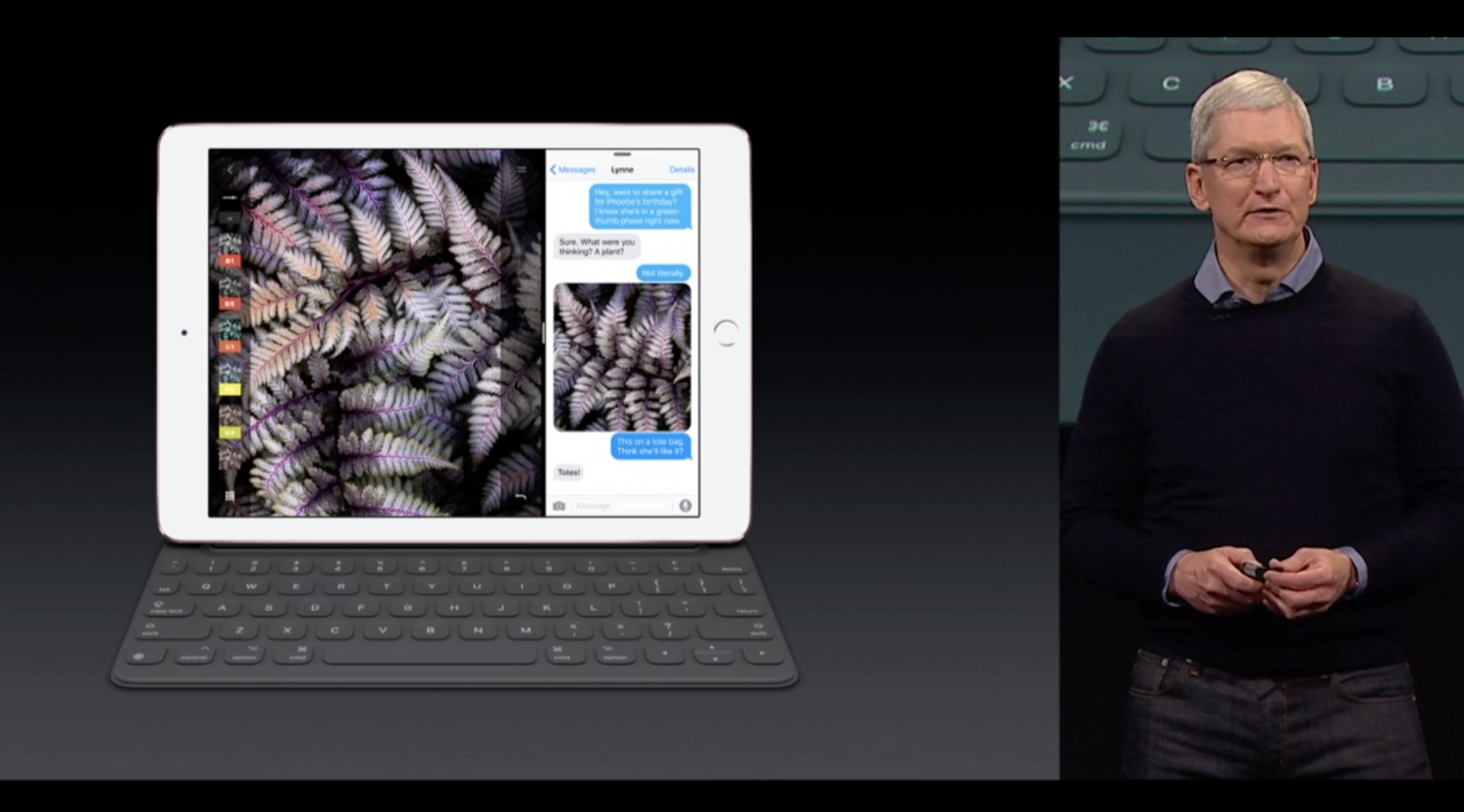 The naming of the iPhone SE makes a lot of sense to me. A smaller, 9.7-inch iPad Pro though? That's just confusing. After all, Apple has spent the last two years setting up the iPad Pro by renaming their original iPad line the "iPad Air". It's also odd timing, considering that the larger iPad Pro has now only been out for only 4 months. I'm curious to see what Apple will do with the iPad Air line later this year, especially since it did not get an update last year.
This 9.7-inch iPad Pro is pretty much exactly the same as the original iPad Pro in terms of specs and features. It's got high-powered for graphics and multitasking and works with the Apple Pencil stylus and keyboard attachment. The only real updates here are a new 12-megapixel camera that can shoot 4K video and a new technology they are calling a TruTone display. The display uses ambient light sensors to make the screen reflect the color temperature of the light around you. The 32GB base model starts at $599 and will be available on March 31. The iPad Air 2 also got a $100 price cut, which now starts at $399.
3. iOS 9.3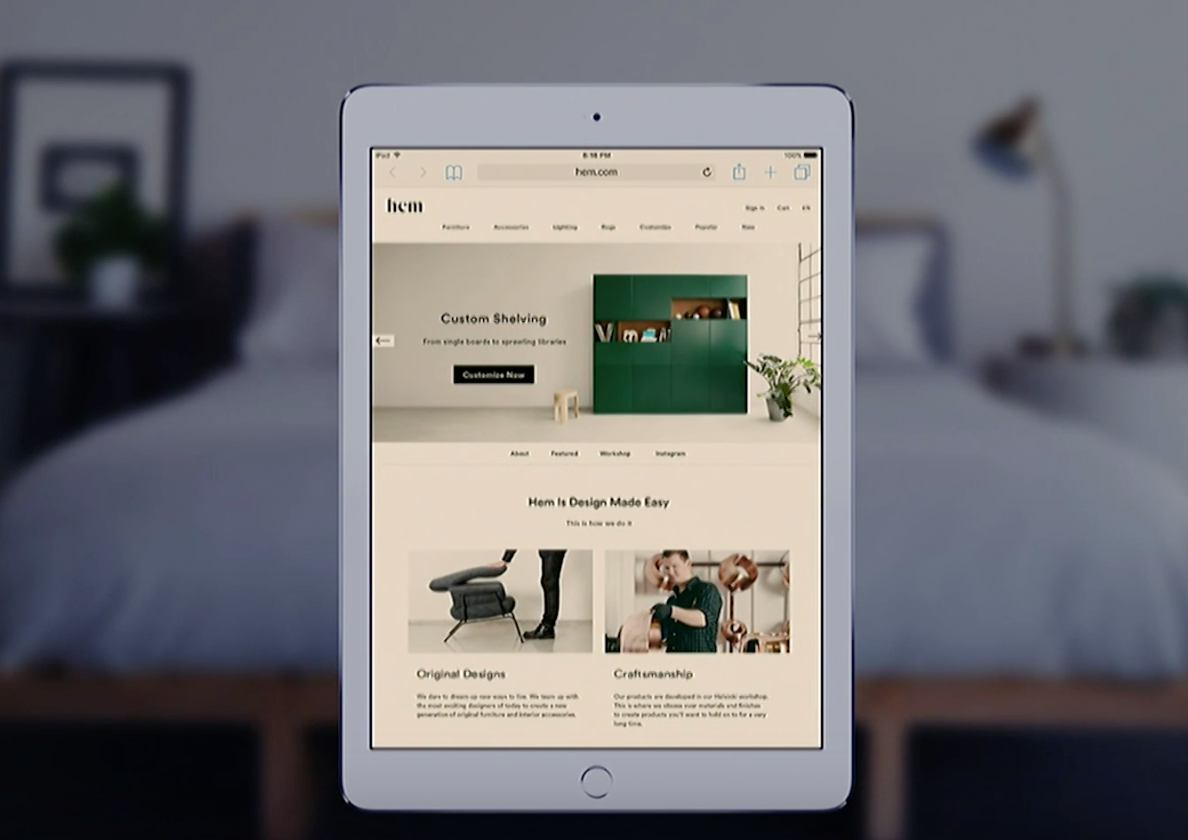 Apple's mid-year software update adds some new features and tweaks a few apps. The biggest feature is a thing called Night Shift. With iOS 9.3, your iPhone or iPad will now slowly warm up the colors of the display after sunset. This reduction to blue light at night supposedly will help you sleep better. A few other minor improvements include the ability to add a Touch ID-powered lock to a note, some helpful updates to CarPlay, as well as some interesting education-specific features.
tvOS for Apple TV also got a minor update, which includes folders for apps and some more refinements of Siri.
4. Apple Watch gets new bands, reduced pricetag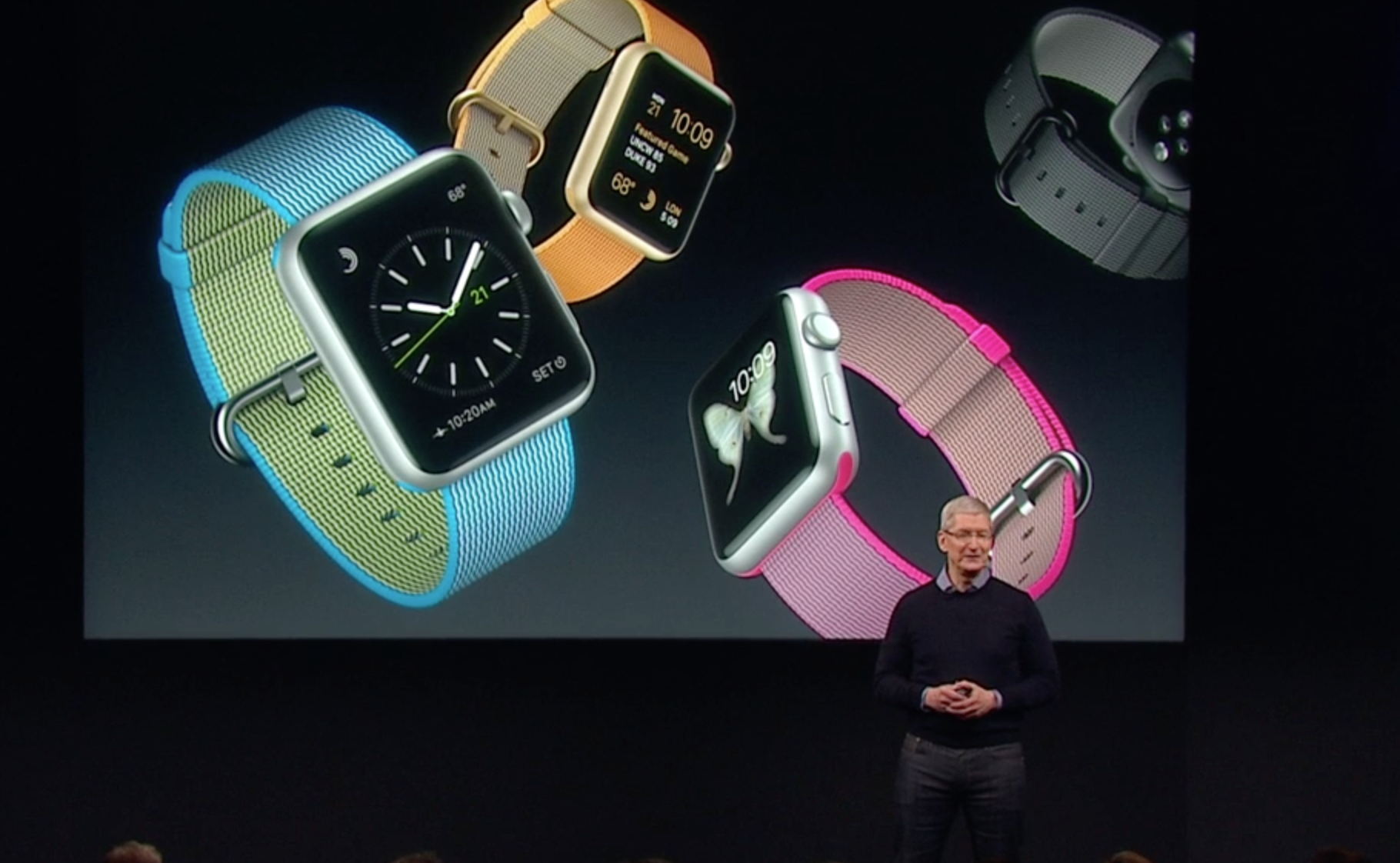 The Apple Watch has been out for just over a year, and today it's finally getting a significant price cut. We're still waiting for the Apple Watch 2, but this is a good sign that we'll be getting it soon. Apple also announced a bunch of new straps for the Apple Watch, including four new colors for the nylon straps, a yellow Sports band, and a teal and red leather option. Lastly, Apple announced the black Milanese Loop stainless steel strap, which people have been long-awaiting.
5. Apple isn't backing down on its stance on data privacy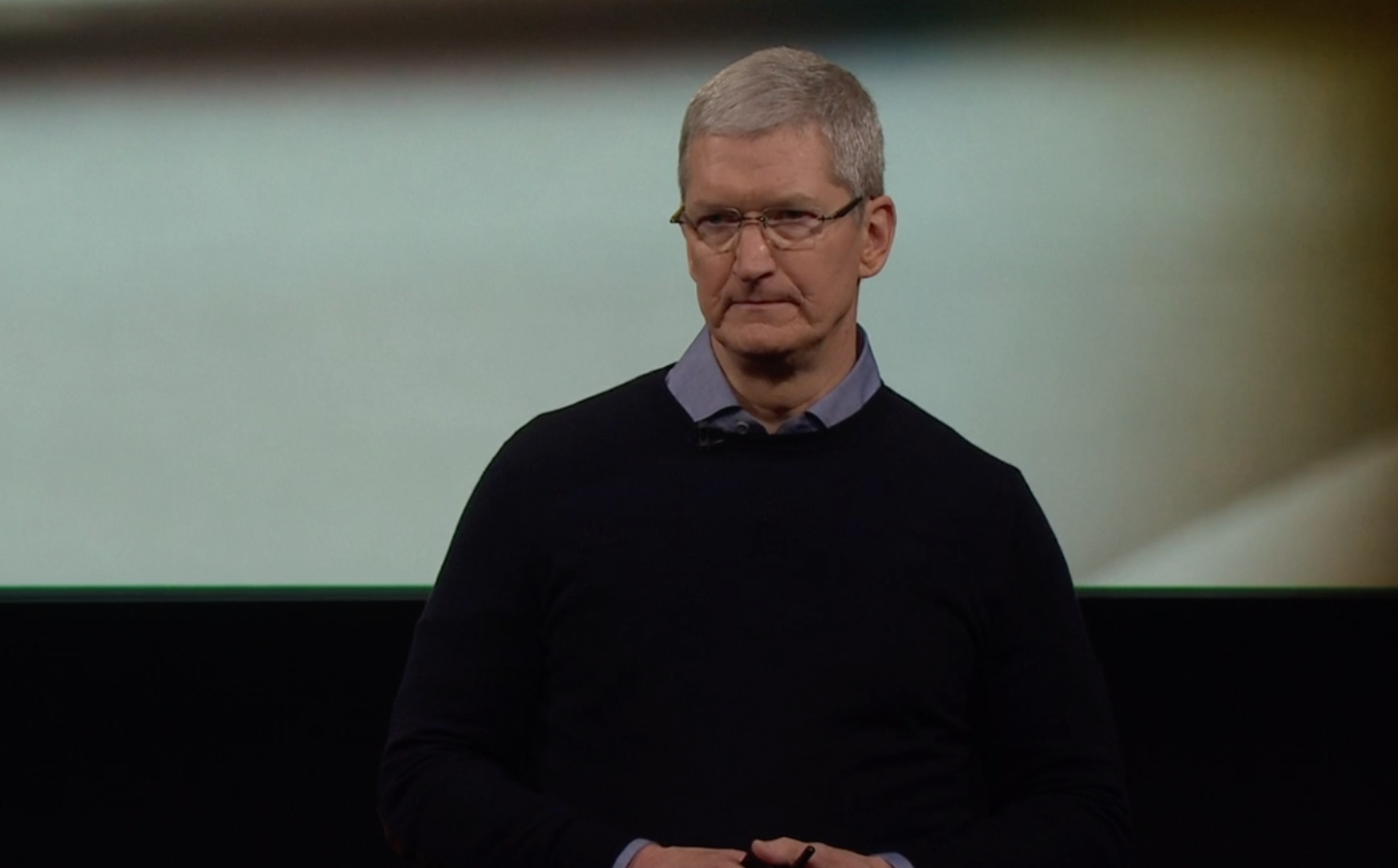 CEO Tim Cook came right out of the gate this morning talking about his decision to refuse the FBI's request to create a backdoor into iPhones. It was a staunch and applaudable stance to take then—and it still is today. Cook didn't back down or mince words in his opening statement: "We need to decide as a nation how much power the government should have."