The Galaxy S5 is what Samsung calls "the next big thing". However, not unlike last year's iteration, the Galaxy S5 has its fair share of both great features and disappointing features. We've broken down what you know into two lists, conveniently labeled "Good Stuff" and "Bad Stuff".
The Good Stuff
1. Water Resistant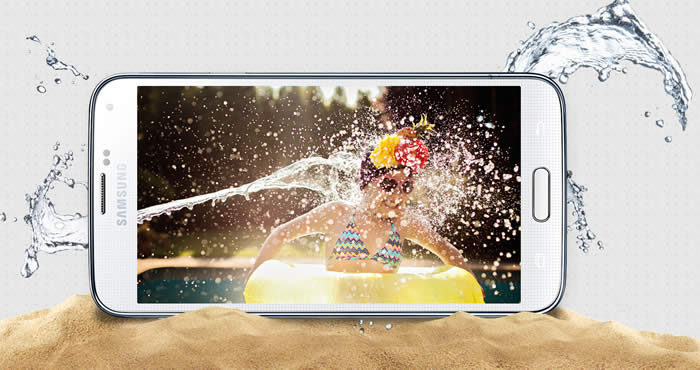 Water resistant smartphones is a new trend that got started by the Sony Xperia Z from early 2013. While the Galaxy S5 doesn't make the same promises that the Sony devices make (such as dipping the phone into one meter deep water), it's still great to not have to worry about your phone when cooking or walking out in the rain. This is a feature that we're actually happy Samsung has jumped on the bandwagon for.
2. Ultra Power Saving Mode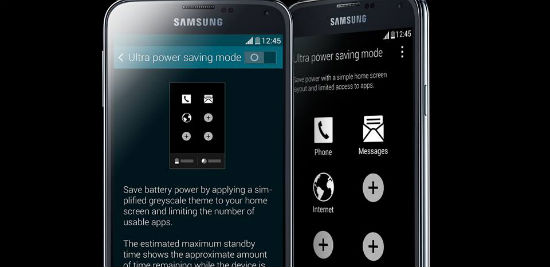 A power saving mode might seem like a no-brainer, but no phone has done it as well as the new Ultra Power Saving Mode on the Galaxy S5. When the mode is toggled on, the phone turns off all superfluous functions and goes into pure survival mode. The phone's Super AMOLED display goes into black and white mode, using significantly less battery. Ultimately, you should be able to get up to 24 hours on just a 10% battery, which is pretty amazing.
3. Excellent Battery Life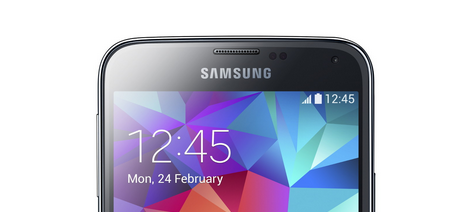 Speaking of battery life, the Galaxy S5 does really well just in general. Even without the Ultra Power Saving Mode turned on, the device is reported to get through a day or day and a half without breaking a sweat. It's a pretty amazing feat considering how big and bright the Galaxy S5's display is.
4. Download Booster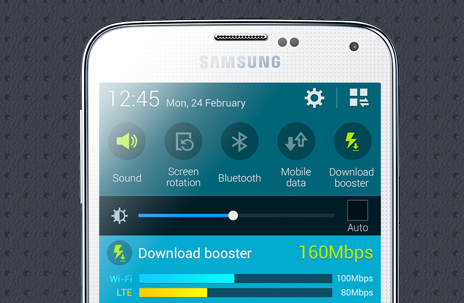 This unique, overlooked feature does something that seems too good to be true. If you have something larger that you are downloading or are in an area with a weak WiFi signal, you can turn on the Download Booster mode to use both your WiFi and 4G signal. It'll speed up downloads and give yourself a lot more bandwidth to work with.
5. 16 Megapixel Camera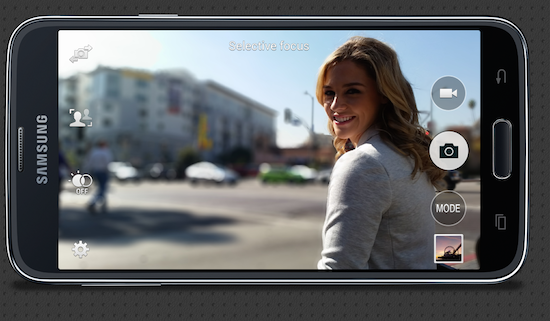 Disappointing cameras have become a staple of Android phones, which is truly unfortunate considering the great strides both Google and phone manufacturers have made to get ahead of Apple. However, alongside the LG G2, the 16 megapixel camera on the backside of the Galaxy S5 just might be one of the best Android cameras of all time. Further testing will have to be done to see if can truly challenge the proprietary Apple software on the iPhone 5s, but it's safe to say that you'll get one of the best smartphone cameras on the market with the Galaxy S5.
The Bad Stuff
1. Fingerprint Scanner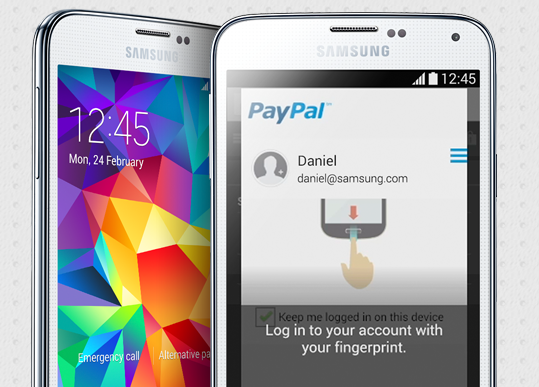 Samsung is infamous for throwing in every single possible gimmick under the sun to sell their devices. The only problem is that few of them usually provide any worthwhile reasoning for existing. The fingerprint scanner on the Galaxy S5 is a great example of this—a clear "me too" feature to compete with the iPhone 5s. Unfortunately, if you thought the fingerprint scanner on the iPhone 5s was finicky (which it definitely is), you won't be using the scanner on the Galaxy S5 any time soon.
2. Heart Rate Monitor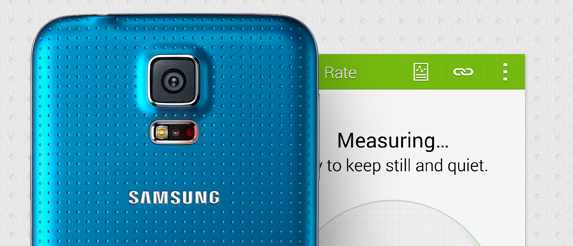 Speaking of gimmicky features, none is more silly than the heart rate monitor on the Galaxy S5. Not only did Samsung go through the trouble of distorting the back of the phone with the little dimple for this sensor, it obviously was not very well thought through. You can put your finger on it and show it off to your coworkers, but beyond that it, it doesn't really make sense to use as a sensor to track your workouts (who's going to work out holding their phone like this?)
3. Plastic Case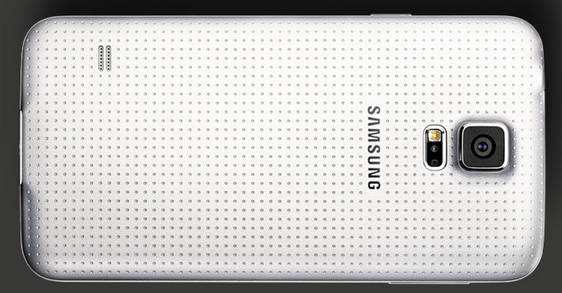 Samsung's plastic case probably isn't a feature they talk much about, but it is the one that make the biggest first impression on your time with the phone. While we are happy to congratulate Samsung on moving passed the slimy, slippery gloss backs that were on their previous phones, the dimpled "faux-leather" back here just doesn't do the trick either. It's really hard to justify buying a cheap-feeling phone like the Galaxy S5 next to the stunning industrial design of phones like the HTC One or iPhone 5s. Also, the blue and gold versions aren't exactly lookers. If you're a person that uses big rubber cases, that may not ultimately matter much—but for everyone else, it's as close to a deal breaker as they get.
4. Bloatware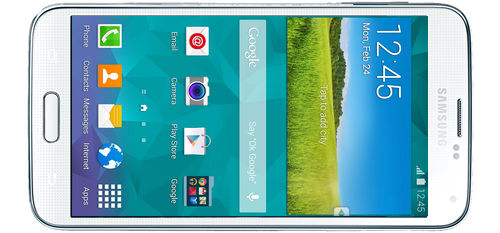 The most consistent problem with Samsung devices has often been its insistence that its users sign up and use their own proprietary services over pure Android ones. This would be just fine if Samsung's software was decent, but 90% of the time, you'll find yourself switching them out for Google options or third party apps you find in the Play Store. It gets worse when you add in the carrier software that gets pre-loaded as well (yes, that's three apps that do the same thing pre-loaded on every device). It makes for a frustrating experience for people who know what they want and a very confusing for newer
5. Menu Buttons / Extra Navigation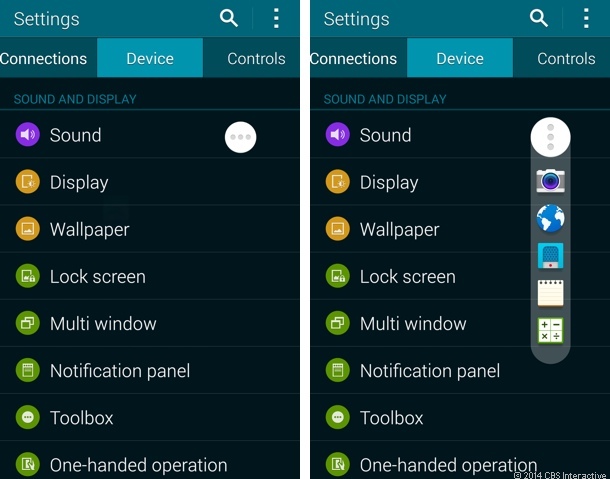 Speaking of software problems, Samsung felt it necessary to re-implement the menu button that Android grew out of into almost every first party app they've got. It's a lazy UI trick that hides a lot of information from the user—so why Samsung? Samsung's highly customized Android skin has taken a step forward this time around, so it's sad to see them use hidden menus as a crutch.
Luke Larsen is the tech editor at Paste Magazine and you can follow him on Twitter at @lalarsen11. For more stories like this one, follow Paste Tech on Twitter at @paste_tech.