Escape Artist Q&A: Mark Wiens of Migrationology and Eating Thai Food Blogs
Photos courtesy of Mark Wiens
Travel
Features
This column, "Escape Artist," is a series about folks who have escaped. More importantly, this biweekly column is for those thinking about trading in their 9-to-5, leg-shackled-to-the-desk existences to forge their own way. The brave outliers featured in this collection of interviews are the digital nomads, online entrepreneurs and lifestyle trendsetters who decided it was time to say to hell with the humdrum and grab life by the roots.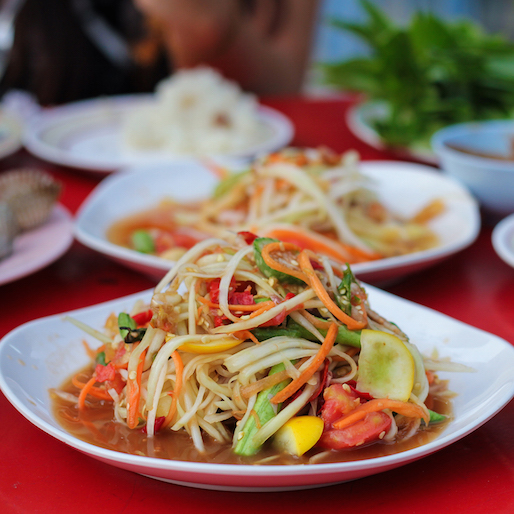 Travel eaterMark Wiens runs Migrationology and Eating Thai Food, blogs that focus on travel and culture through food. After graduating from Arizona State University in 2008 with a degree in global studies, Wiens traveled through South America on a solo trip, taught English and hiked through the mountains of Patagonia. He began blogging, photographing and creating travel guides about food, which morphed into a full-time career. In 2016, he's focusing on food videos.
Paste Travel The "escape the 9-to-5" mentality seems to be popular now. What are your impressions?
Mark Wiens Being able to use the internet to communicate and spread information (in all formats) has completely changed the world. I think many people get the wrong impression of escaping the 9-to-5 and dream of a permanent vacation. But really, escaping the 9-to-5 is about working harder, probably more than 40 hours per week, yet doing something you're passionate about while having flexibility and freedom.
PT What was the "aha" moment that sparked ongoing travel for you?
MW I grew up traveling and living in a number of different countries with my family. It wasn't an "aha" moment but a mindset I had while attending university in the U.S. that I was going to travel as soon as I graduated. Having this goal in mind, I lived intentionally by working and saving throughout school.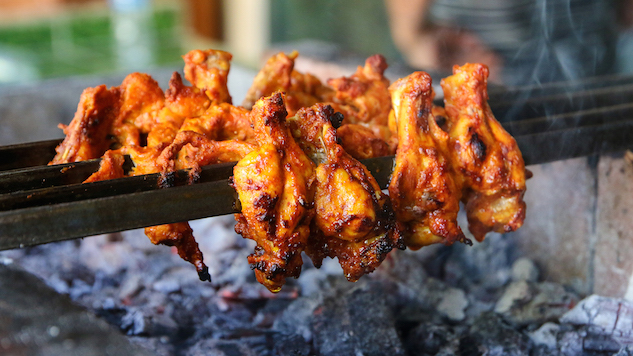 PT How does a life of travel compare to your life in Arizona before you got on the road?
MW When you are truly passionate about something, you create experiences that revolve around what you love. At Arizona State, I didn't have a chance to travel often, but I did have a group of friends from all over the world. When some of my friends learned how much I loved trying new foods, they invited me to their home or dorm to cook. Now my life is a little different because I'm able to travel with more freedom, but the experience of eating and connecting with people is available anywhere you are in the world.
PT What inspired you to start Migrationology, and how did it first grow?
MW When I first started traveling permanently, I began taking pictures of every meal I ate, and I accumulated loads of food photos. I started a blog to share those photos and update my family and friends about my travels. Initially, my blog was only intended to be for people I knew. As I continued to publish articles, however, I noticed that my blog grew and people found it via search engines, so I decided to provide helpful travel and food information for others. My blog grew due a combination of search engine optimization, guest posts and features on other websites and blogs.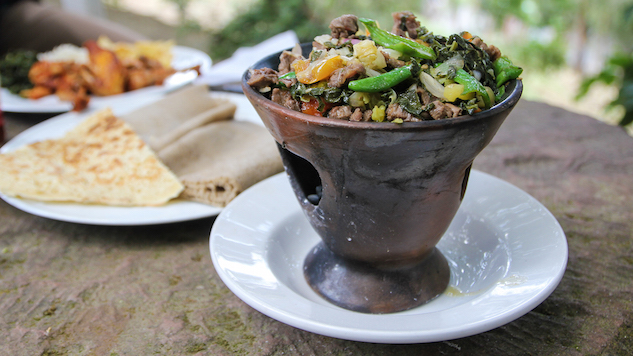 PT Do you have a favorite travel anecdote you'd like to share with Paste readers?
MW A couple of years ago, I took a trip to Sri Lanka. Through a series of contacts, a friend and I ended up in the tea fields of central Sri Lanka and stayed with an amazing grandmother who was as excited to cook for me as I was excited to eat. One day, I went to the market and bought a chicken and prepared everything by hand. We roasted and ground spices and squeezed coconut milk to make coconut oil for a Sri Lankan chicken curry. It was the best chicken curry I've ever had in my life because she poured love into her cooking. Experiences like that make food travel so special.
PT The "dream job" and "travel blogging" mentality is also becoming more popular. Does the market seem saturated, and how do you stay connected with your followers?
MW First of all, travel blogging is hard work, and if you're not committed and passionate about what you blog about, it's likely that your blog will just be a hobby instead of a business. However, I don't think the market is saturated, and I think there's even more opportunity now than before. You have the ability to create better content than before, and there's a world of information about marketing at your fingertips as long as you're willing to learn. Then you succeed by developing a unique angle, providing helpful content, promoting your content, and staying committed. I stay connected with my readers through social media channels, especially YouTube and email.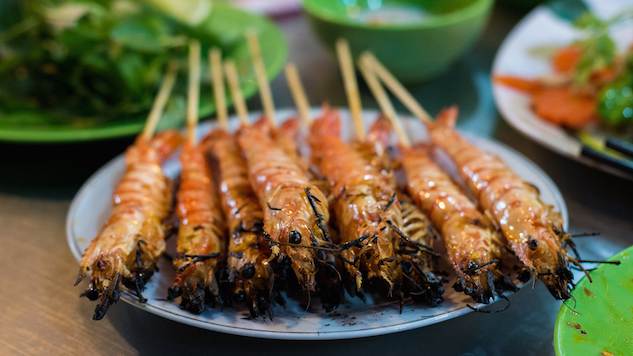 PT What's one tip you have for readers who want to live a life like yours?
MW From a business standpoint, make it your goal to provide something helpful for others. When you discover the cross between your passion and how you can help solve problems and benefit others, that's when you can live your life with more freedom.
PT What are you most excited to focus on in 2016?
MW Along with blogging, I'm focusing on creating videos. It's a format I enjoy consuming, and I think many others in the world do as well. In 2016, I plan to make more food and travel videos on YouTube that both inspire and provide helpful tips about food and travel.
Carolyn Crist is a freelance journalist based in Georgia. She writes about travel, health and business for regional and national publications.