It's no secret that San Francisco is a world-class food town. Driving through the city—which has been ranked as a top five place to eat in America by Thrillist, The Washington Post and bon appetit—is like browsing through a food court filled with can't-miss dim sum, unbeatable seafood and life-changing pizza. It's nearly impossible to avoid finding something spectacular.
But in the Bay Area's most metropolitan areas, the trick isn't finding incredible food—it's getting to it. California's signature mind-melting traffic isn't just a Los Angeles thing, and San Francisco traffic is actually some of the country's absolute worst.
On top of the drive there, any visitor to the city also has to deal with finding parking, waiting for a table and navigating the wallet-bruising menu costs of one of the world's most expensive places. When everything is said and done, it's ten o'clock and a stop at the nearest In-N-Out drive thru probably would've felt more rewarding.
To help navigate these downtown woes, here are some of the Bay Area's best restaurants that you don't have to drive into the city to try.
1. Estrada's Restaurant, Daly City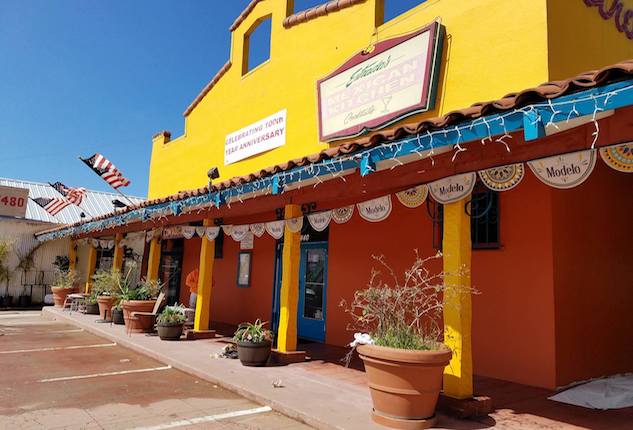 Photo courtesy of Estrada's Restaurant
What's more San Franciscan than a restaurant that's actually older than the Golden Gate Bridge? Founded in 1914 and based just a few miles to the south in Daly City, Estrada's Restaurant feels is a historical landmark that just happens to also serve some of the Bay Area's best Mexican fare.
Beyond its impressive age, Estrada's is famous for two reasons: its appearance on the Food Network's Restaurant Impossible and its sizzling tostada, which is packed with an arsenal of freshly-cooked meats, piled dangerously high with vegetables and served nearly on fire under a drizzle of house-made red wine vinaigrette.
And for an establishment opened during World War I, the restaurant feels more like a casual neighborhood meeting spot than a history lesson. Seating is spacious, and the presence of massive television screens and a tequila-packed bar feel more far more local than self-indulgent.
2. Vasco Restaurant, Mill Valley
San Francisco's North Beach neighborhood is the decided heavyweight of Bay Area Italian fare, but the outskirts aren't without their share of authentic trattorias. Situated under the base of Mount Tamapais in the small suburb of Mill Valley, Vasco Restaurant seems almost irrationally quaint.
With managers hustling desert trays through the crammed dining room, and locals cheering on the Golden State Warriors from noisy bar-side seats, the local eatery is best at its most chaotic. Regardless of the crowd, though, Vasco's consistency shines through in its simple Italian menu, with pastas, pizzas and meat entrees that deliver in both their authenticity and flavor.
For those looking to venture out from this satisfying normalcy, the calamari saute, which is pan-cooked with mushrooms and tomatoes in a garlic-lemon white wine sauce, is an absolute must. For desert, an order of a house-selected cheesecake is the ideal way to top off any meal at Vasco.
3. Cliff House, Richmond District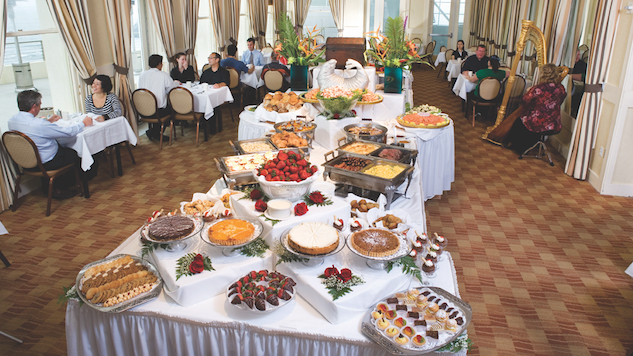 Photo courtesy of John Benson
Technically, Cliff House has a San Francisco street address, but the famous restaurant—situated at the peninsula's northwest corner in Outer Richmond—lies far enough out of the way to qualify as a bona fide escape. The all-day eatery sits high above the Pacific shoreline on the edge of a dramatic hillside, which makes it easy to get lost in the building's fantastic surroundings.
The Cliff House's positioning is clearly spectacular, and its exact location has actually been home to glamorous hotels and chateaus since 1863. Still, to see the restaurant as purely eye candy would be a mistake—the food is genuinely delicious, and both the lunch and dinner menus are extensive.
Nothing compares to eating at Cliff House on a Sunday morning, though. The restaurant's excitingly-named "Sunday Champagne Buffet" is only available for three two-hour time slots each week, but it's totally worth the scheduling hassle. On top of free-flowing alcohol, the menu features an extravagant, take-what-you-want display of fresh seafood, seasonal salads, cheese plates, homemade pasties and chocolate strawberries.
4. Scoma's, Sausalito
Opened on Pier 47 more than 50 years ago, the original Scoma's Restaurant is a place with deep ties to Fisherman's Wharf, perhaps San Francisco's most crowded and tourist-packed neighborhood. Just across the bay, though, the waterfront eatery's Sausalito location boasts shorter wait times and a nearly identical menu.
And the food couldn't be more perfect. Combing seafood and Italian cuisine—which, to refer to as a Bay Area tradition would be a total understatement—Scoma's has absolutely perfected this long-tenured fusion.
Dishes such as crab spaghetti, scallops parmigiano and clam linguine are all menu standouts, but the restaurant's "Lazy Cioppino" puts any other order to shame. The tomato broth based meal is a pretty flawless take on a San Franciscan classic, and it's stuffed with enough fresh-caught shellfish to leave you full for days.
5. Original Joe's of Westlake, Daly City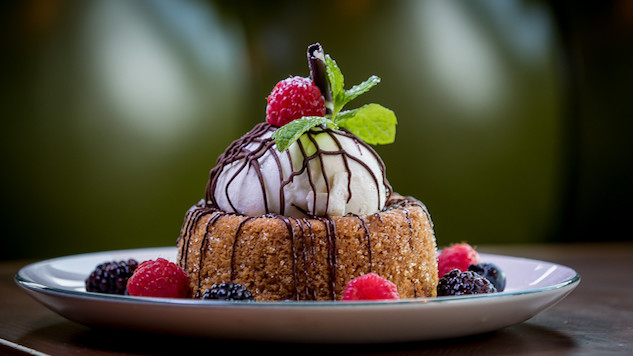 Photo courtesy of John Storey
The original Original Joe's actually opened in downtown San Francisco more than 80 years ago, but it's tough to tell which location has earned more buzz since the Italian eatery set up its Daly City satellite in 1956. The Westlake version of Joe's has earned a lot of credit as its own establishment, and even showed up on the San Francisco Chronicle's most recent list of the Bay Area's best restaurants.
Walking into the building, it's easy to see why. Recently restored to its mid-century charm, the restaurant's vinyl stools and wood ceilings create a comfortable feeling of authenticity.
And while the cuisine is theoretically Italian, the menu is really rather broad—the eatery is known for its hamburgers, and there are items such as prime rib, pot roast and even barbecue ribs for the pasta-averse.
Top photo courtesy of Gabrielle Lurie
Dillon Thompson is a freelance writer from Athens, Georgia who, as you're reading this, is probably drinking coffee and listening to hip-hop music a little too loudly.