As you know by now, Andy Griffith passed away on Tuesday at the age of 86. Though Matlock was a fine program, Griffith is most well-known for his portrayal of Andy Taylor, the beloved sheriff of Mayberry on The Andy Griffith Show. Though Taylor might be the first fictional sheriff that comes to mind, the role of the sheriff has served as a powerful archetype in American mythology, and has been portrayed in portrayed in a number of different ways over the years. For every kind-hearted Andy Taylor, there's a ruthless Little Bill Daggett to show just how open to interpretation the idea of a sheriff can be.
In honor of Andy Griffith's life, we've compiled a list of 10 great fictional sheriffs—lizards, vampires, pull-string toys and all.
10. Sheriff Jack Carter from Eureka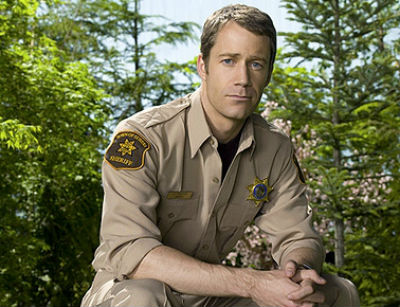 Though hidden on the SyFy channel, Eureka has been running strong since 2006 and is now finishing up its fifth and final season. Sheriff Jack Carter was a U.S. Marshall who accidentally stumbled into the role of peacekeeper for the fictional town of Eureka, Oregon, which is comprised solely of geniuses and scientists. It's Carter's practicality and common sense that help keep the town safe from the technological mishaps caused by its eccentric residents.
9. Eric Northman from True Blood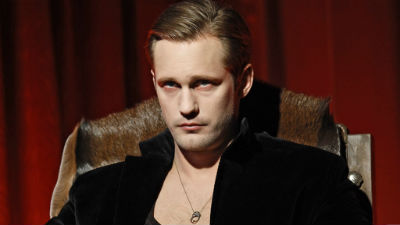 Played by Alexander Skarsgård, you might ask yourself how an seemingly unstoppable combination of hearthrob, vampire and sheriff doesn't top this list. We'll be honest, we don't have a great answer for you.
8. Harry S. Truman from Twin Peaks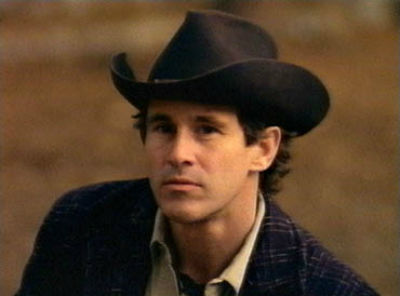 No, not Harry S. Truman the 33rd President of the United States. We're talking about Harry S. Truman the presiding sheriff in David Lynch's too-short-lived series Twin Peaks. Played by Michael Ontkean, Truman proves that a cowboy hat is always appropriate on the head of a sheriff, even in the Pacific Northwest.
7. Rick Grimes from The Walking Dead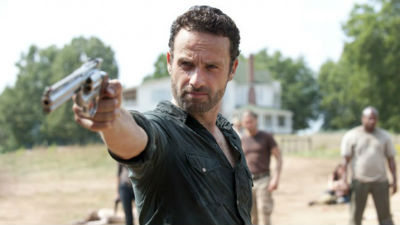 His formal law enforcement days might be over, what with the zombie apocalypse and all, but anyone who can wield a hand cannon like the one pictured above is worthy of retaining the title of sheriff.
6. Sheriff Rosco P. Coltrane from The Dukes of Hazzard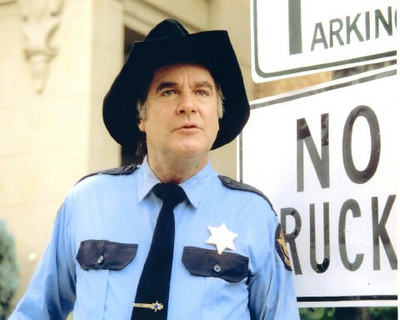 With the Duke boys constantly unraveling his corrupt schemes, no sheriff has had his work cut out for him quite like Rosco P. Coltrane. The Dukes of Hazard was famous for its car chases, and Coltrane was always the one on the losing end, playing Wile E. Coyote to the Duke boys' Road Runner.
5. Sheriff Bart from Blazing Saddles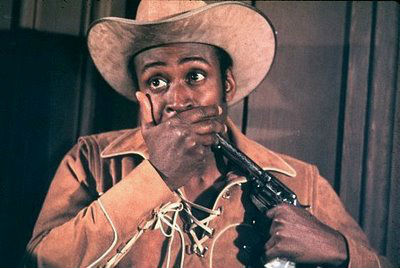 Played by Cleavon Little, Sheriff Bart is the hero of Mel Brooks' 1974 western parody Blazing Saddles. Part of the parody comes in the fact that Bart is black in the comically racist American West, and once he's appointed sheriff of Rock Ridge, its citizens (all of whom are named Johnson) must learn to accept him as he tries to save the town from destruction.
4. Rango from Rango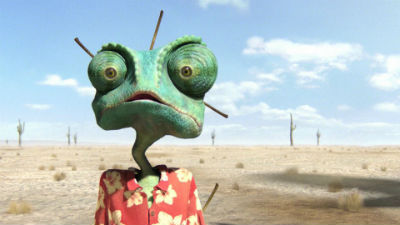 Voiced by Johnny Depp, Rango is a pet chameleon who finds himself on a spiritual journey after falling out of his owners' car in the Mojave Desert. His wanderings lead him into the role of sheriff of Dirt, where he must save the famished town by tracking down and returning its missing water supply.
3. Little Bill Daggett from Unforgiven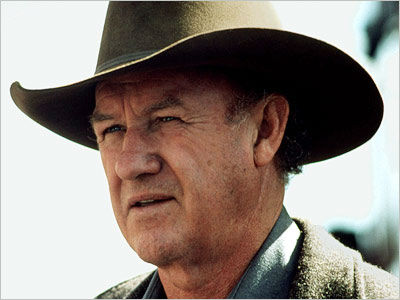 This list wouldn't be complete without a gunfighting sheriff from the Old West, and Big Whiskey, Wyoming's "Little" Bill Daggett is as mean as they come. Gene Hackman won Best Supporting Actor for his portrayal of Little Bill, who is more concerned with keeping trouble out of his town than moral rectitude. Eventually, aging gunfighter William Munny (Clint Eastwood) puts Bill in his place with a rifle blast to the head.
2. Woody from Toy Story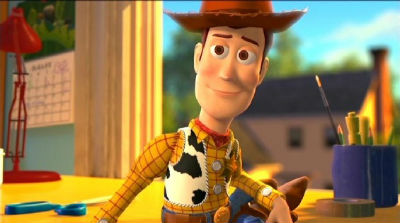 Far and away the highest-grossing fictional sheriff of all-time, Woody from the Toy Story franchise has touched the lives of millions. He demeanor might not always scream "law enforcement," but good intentions and a big heart go a long way in the world of Pixar.
1. Andy Taylor from The Andy Griffith Show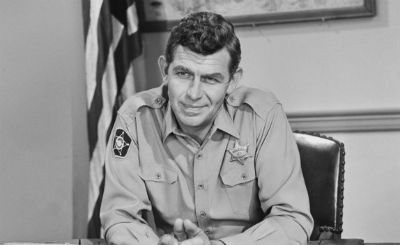 The gold standard for fictional sheriffs. In stark contrast to Hackman's Little Bill, whose mean streak eventually leads to his demise, Taylor is as wholesome as they come, always making the right decision, and there's always a lesson to be learned. He also raised an Academy Award-winning filmmaker in Ron Howard…err…Opie Taylor.