Let's be honest. It was beginning to look a lot like Christmas when CVS put out their red and green holiday candy two weeks before Halloween.
Retail stores are always anxious to bring on the holiday shopping. But if there was ever a year when we needed a little Christmas right this very minute, it's 2016. Oh, to return to our childhood: My six-year-old's biggest concern is that she's been informed that Santa can't bring her the American Girl kitchen set, which costs $250 (!!). Santa believes dolls shouldn't have more expensive kitchen tools than adults.
We hope these specials get you in the holiday spirit as you shop, cook, write cards and deal with guests who stay too long. Here, in chronological order, are our picks for the 12 holiday specials you can't miss.
Macy's Thanksgiving Day Parade
Nov. 24 at 9 a.m. on NBC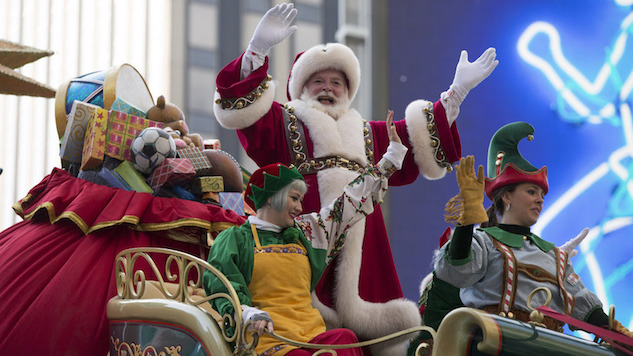 The instrumental version of "Jingle Bells" playing at your grocery store in October may tell you otherwise, but to me, the holiday season officially begins with the Macy's Thanksgiving Day Parade. The giant balloons (a Trolls-themed one will make its debut this year), Broadway performances (look for Cats and Holiday Inn, The New Irving Berlin Musical), elaborate floats (the Girl Scouts will ride in the parade for the first time) and, of course, the arrival of Santa all usher in the most wonderful time of the year. This is the 90th anniversary of the parade, so give yourself over to the cheesy commentary from The Today Show hosts and enjoy the spectacle. (P.S. If you're too busy cooking in the morning, NBC will repeat the entire parade at 2 p.m.)
Anne of Green Gables
Nov. 24 at 8 p.m. on PBS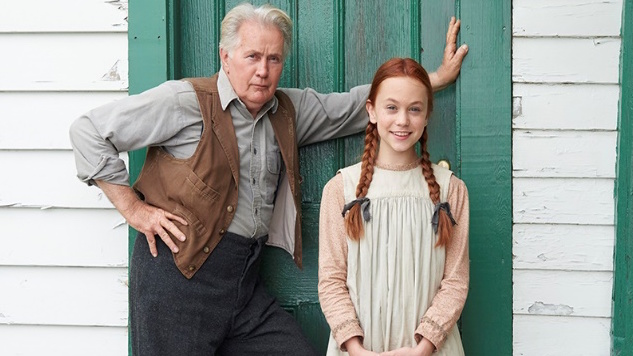 Let someone else do the dishes. After the huge meal, settle down with your family to watch PBS's new version of the beloved 1908 novel. Martin Sheen stars as Matthew Cuthbert, the man who, along with his sister, raises the orphaned Anne (Ella Ballantine). Any fan of The West Wing knows there's something innately comforting about watching Sheen.
How the Grinch Stole Christmas
Nov. 25 at 8 p.m. on NBC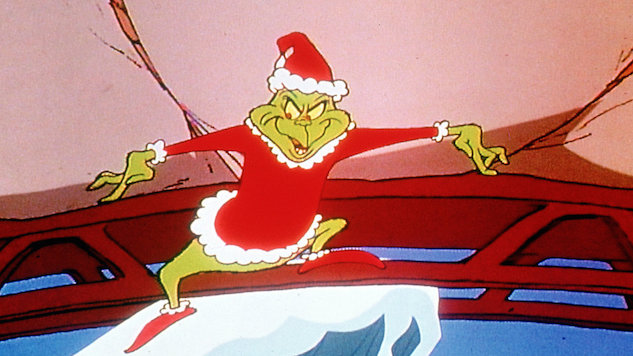 In honor of the 50th anniversary of this holiday special, NBC is airing the full 26 minutes—it won't be trimmed as it has been in years past. We all know people whose hearts are two sizes too small, but the Grinch couldn't take away the Whoville's joy, and they can't take away ours either.
A Snowy Day
Nov. 25 on Amazon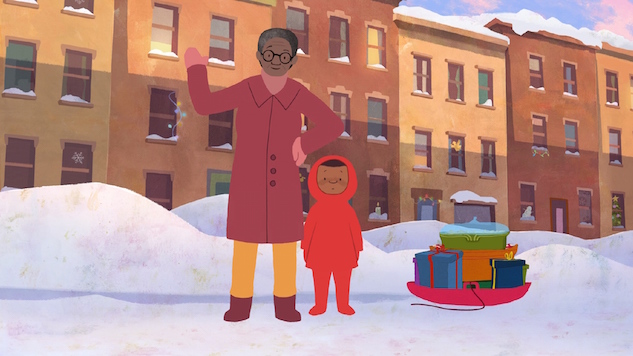 I'll admit I'm biased on this one. A Snowy Day, by Ezra Jack Keats, was my absolute favorite book as a child, and it's one I now read to my children all the time. I was a bit nervous that this new animated special, produced and narrated by Laurence Fishburne, might not capture the magical simplicity of the book. Thankfully, I was wrong. The animation brings the book's signature drawings to life while fleshing out a very simple story about a boy who loves the snow. Angela Bassett, Regina King and Jamie-Lynn Sigler lend their voices to this soon-to-be classic.
Once Upon a Sesame Christmas
Nov. 25 at 7 p.m. on HBO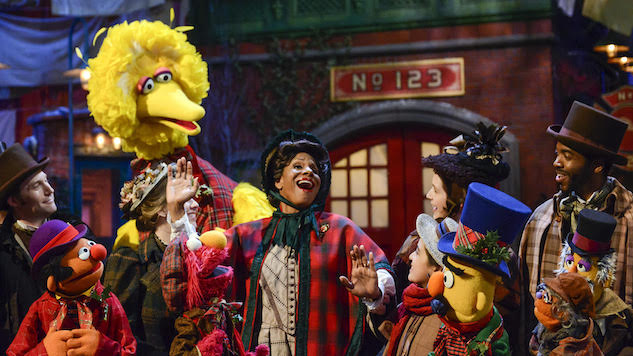 How did Sesame Street become the friendliest place to live? In this new special, Elmo and friends go back to the 19th century to learn how Elmo's great-great-great-grandmonster made Sesame Street such a happy, friendly, and kind street. Zosia Mamet, Audra McDonald and Jim Gaffigan all appear.
If You Give a Mouse a Christmas Cookie
Nov. 25 on Amazon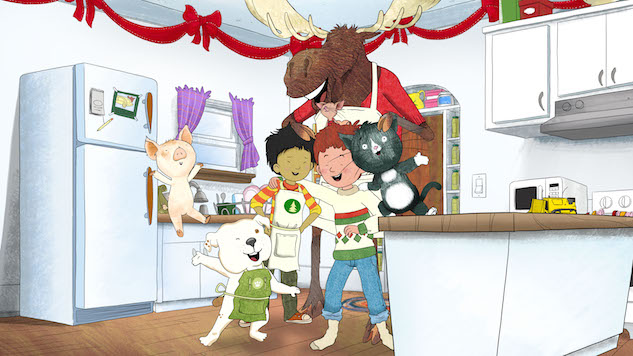 Another extremely popular children's book is brought to life in If You Give a Mouse a Christmas Cookie. Everyone knows Mouse can get easily distracted, especially when there are sweet treats involved. Lisa Loeb sings "Christmas Cookie Song" and Amazon is hoping you'll like what you see: The TV series If You Give a Mouse a Cookie launches next year.
Frosty the Snowman
Nov. 25 at 8 p.m. on CBS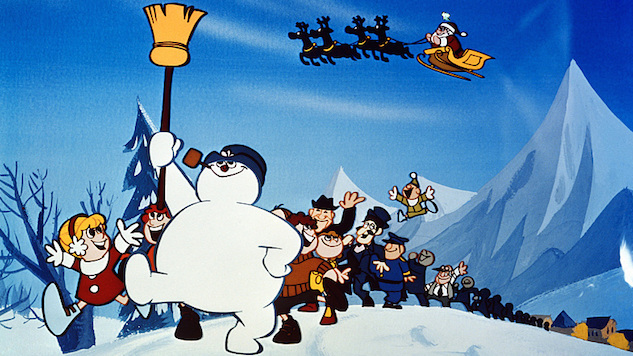 Who hasn't built a snowman hoping he would come to life? This tale from Arthur Rankin, Jr. and Jules Bass never gets old. The 1995 sequel, Frosty Returns, couldn't capture the sheer magic of the original, but it's still worth checking out at 8:30.
Rudolph the Red Nose Reindeer
Nov. 29 at 8 p.m. on CBS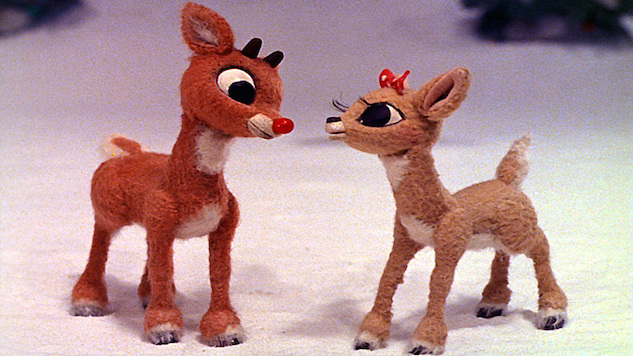 There's a pure joy in watching this 1964 classic. I'll never tire of hearing Rudolph exclaim, "She thinks I'm cute!" or Burt Ives singing "Holly Jolly Christmas." But this year the story of a reindeer who is bullied for being different and realizes the thing that makes him different also makes him great takes on a whole new meaning.
It's a Wonderful Life
Dec. 3 at 8 p.m. on NBC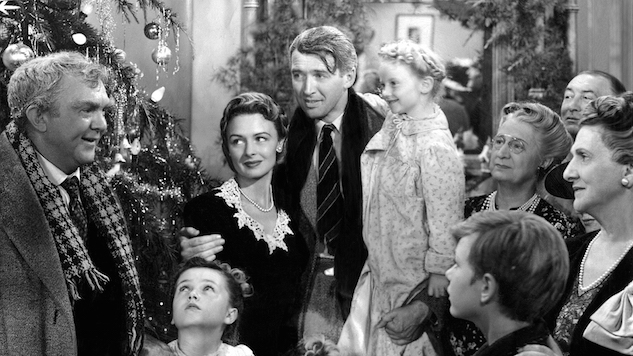 If you don't adore this 1946 movie starring Jimmy Stewart, Donna Reed and Lionel Barrymore, then perhaps, like the aforementioned Grinch, your heart is two sizes too small. George Bailey (Stewart) has a crisis on Christmas Eve, thinking the world would be better without him. He's wrong, of course, and this life-affirming movie always makes me happy. "No man is a failure who has friends."
Taraji's White Hot Holiday
Dec. 8 at 8 p.m. Fox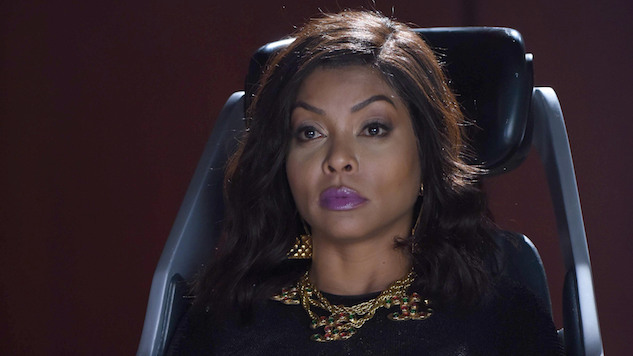 The always flawless Taraji P. Henson is back to host a holiday special as only the star of Empire can. The special promises songs by Jussie Smollett, Taye Diggs, Pharrell Williams, Missy Elliott, Alicia Keys, Darryl McDaniels of Run-DMC, Snoop Dogg and TLC. Cookie came to play, y'all.
SNL Christmas 2016
Dec. 14 at 9 p.m. on NBC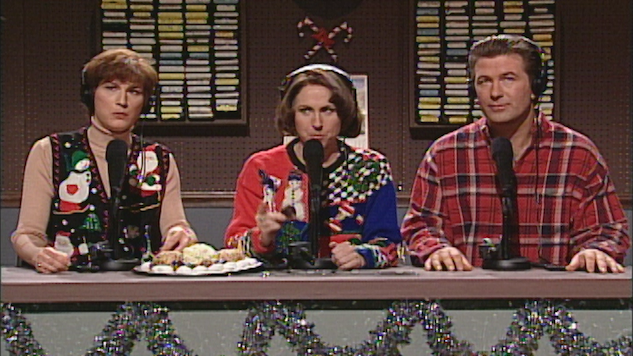 Long before he was perfectly impersonating Donald Trump, Alec Baldwin starred in one of Saturday Night Live's most memorable sketches. I'm talking, of course, about instantly iconic 1998 sketch "Schweddy balls." That skit will surely be included in this year's special. I would also keep an eye out for Adam Sandler's "Hanukkah Song" and Justin Timberlake and Andy Samberg's "Dick in a Box."
A Christmas Story
24-hour marathon beginning Dec. 24 at 8 p.m. on TNT and TBS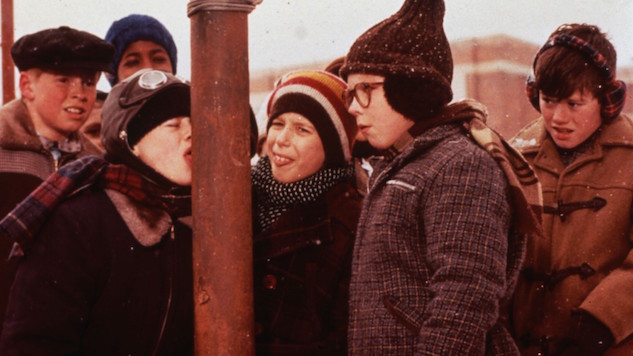 It's the 20th anniversary of TNT and TBS airing this beloved 1983 film. All Ralphie (so wonderfully played by Peter Billingsley) wants for Christmas is a Red Ryder B.B. gun. Will he get one? You'll have 12 chances to find out. And also to learn never, ever to put your tongue on a frozen flagpole.
---
Amy Amatangelo, the TV Gal ®, is a Boston-based freelance writer, a member of the Television Critics Association and the Assistant TV Editor for
Paste
. She wasn't allowed to watch much TV as a child and now her parents have to live with this as her career. You can follow her on Twitter (@AmyTVGal) or her blog .