What the Winter TCA's and Birth of a Nation Revealed About Netflix and the Future of Television
TV
Features
Netflix
To say that NBC's Television Critics Association winter panel kicked up some dirt between the standard and digital TV giants would be a gross understatement.
A debate that had largely remained behind closed doors punched its way to the forefront of conversation during several network presentations last month. The first blow came from NBC Universal's president of research and media development. Alan Wurtzel showed ad buyers and critics performance data about Netflix—data that the digital programmer has remained elusive about, since it started producing its own original series.
Based on research conducted by the San Francisco tech firm Symphony Advanced Media, NBC uncovered that Netflix's ratings weren't out-performing broadcast like many had assumed. Using automatic content recognition (ACR) software built-in to a mobile app, Symphony was able to track viewing habits of the study's participants. The firm collected the data between September and December of 2015, focusing on the 35-day period following a series premiere.
What the data revealed was interesting, especially when Wurtzel began comparing it to broadcast's performance. Marvel's Jessica Jones came out on top as Netflix's highest rated new series, garnering 4.8 million viewers in the golden ad rate demographic of 18-49 adults. That puts it in the same league as one of broadcast TV's best performing dramas, ABC's How to Get Away With Murder. Meanwhile, critical darling Orange is the New Black, which premiered back in June, pulled in around 644,000 viewers. Those viewership numbers mimic that of HBO's acclaimed comedy Girls. In summation: Netflix was on par with its traditional TV competitors.
NBC Universal's TCA stunt was a clever move in a heated game of financial and marketing chess. Wurtzel had done the impossible, turning Netflix's seemingly untraceable ratings into tangible figures. Unsurprisingly, Netflix President Ted Sarandos shot back during the online streamer's own winter TCA panel. Sarandos flippantly dismissed Wurtzel's claims, stating, "We may build a show for 2 million people. We may build a show for 30 million people," but "ratings have no specific impact on [Netflix's] business."
The argument seeped its way into other network presentations, forcing industry power players to address the issue head on. While it was exciting to watch in real-time, what the debacle revealed will have more than momentary impact. To understand why any network would collect viewership data for another, or why a digital network would argue for its validity alongside traditional programming, it helps if you're familiar with the predicament television has found itself in.
According to Nielsen Company ratings, "TV the way God intended," as Wurtzel calls it, is dying. As new technologies like digital video recorders, mobile apps, online torrenting, and next day streaming sites have rapidly expanded, cable and broadcast ratings have taken a beating. Oddly (or ironically) enough, the industry embraced several of these "threats" when they emerged into the larger TV landscape. In an effort to make television more accessible, it may have made itself nearly obsolete.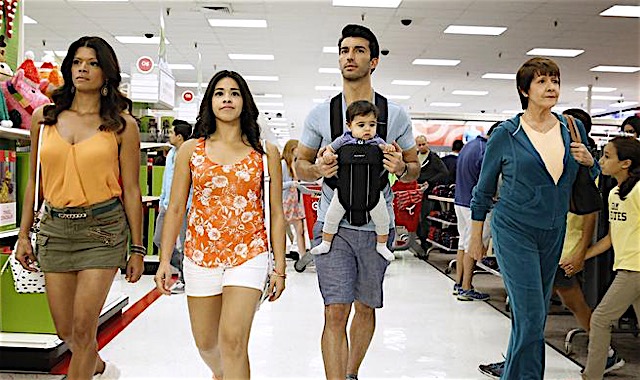 One of the best examples of this is The CW. Formally a member of the "Big Five" (now four) broadcasters, the decade-old network's rapid decline mimicked that of its predecessors: The WB and UPN. Owned by Warner Bros. Studios and CBS Studios respectively, both networks were struggling to stay watched in American households. In an effort to save themselves, the two performed their own version of a Steven Universe gem fusion. The result was one super network, overseen by (former) President Dawn Ostroff, aimed at ensnaring the attention, praise and viewership of TV's 18-34 demographic.
In an alarmingly short period of time both studios had once again found themselves in the same predicament. Their premise was television at the forefront of an evolving industry. Online, in hands, on the go. It was TV to talk about… except no one was talking about it. After half a decade of Ostroff at the network's helm, she moved on and the network's current president, Mark Pedowitz, took over. In a year he seemingly changed the entire direction of The CW through greenlighting a more diverse slate of content.
Unfortunately, Pedowitz's praise may have been premature. While the shows are geared towards a wider audience, the network is still drowning. Its highest rated series is The Flash, which is averaging a 1.4 in the demo. Translated, that's 1.4% of the over 125,000,000 adults in the 18-49 viewer demographic. The second highest? Arrow with a 1.0. The CW's two Golden Globe winners Jane the Virgin and Crazy Ex-Girlfriend bring in around 0.3 in the demo and 1 million viewers weekly. To put it nicely, the network isn't even really a small threat.
While The CW is the easiest illustration of traditional TV's rather rapid decline at the hands of emerging media technology, it's not the only one affected. This is exactly why NBC came out swinging during the TCA's. And though it's easy to see why broadcast would so ferociously fight to stay relevant, frankly the entire debacle felt… well, a little childish. More importantly, the way the data was presented felt intentionally misleading.
When calculating ratings, Nielsen evaluates both how many total viewers a show gets and, more importantly, how many of those viewers are in the highly sought after 18-49 demographic. Wurtzel only revealed numbers about the 18-49 demographic because that is what's relevant to broadcast ad buyers. If we were to use the data in a way that's fair to each platform's revenue models, we wouldn't look at the selective chunk Wurtzel did. We'd look at all of it. Instead of relying on demo performance, which is essentially what rules broadcast's programming decisions, Netflix would use total viewer numbers, because that's what its business model argues for.
Netflix is successful because of how many people watch, not how many people of a certain demographic watch. Unlike its broadcast competitors, there's no key demo Netflix is trying to capture. With them, everybody's money spends the same. Keeping this in mind, you also have to acknowledge two other realities. First, knowing how competitive Netflix is in the 18-49 demo is important if and only if ad buyers need that info to air ads. Netflix is ad-free, a fact that almost nullifies the entire comparison. Secondly, there's a paywall with Netflix, whereas broadcast television costs not a single penny. If Netflix were as accessible as broadcast television, Wurtzel's own data suggests that Netflix's demographics might actually outperform broadcast's total viewer numbers.
On the flipside, Netflix's total dismissal of the data, as it argued its competitiveness in the same market as broadcast or cable, is undermined by its avid refusal to share that data with the public. At least, NBC gave us a standard beyond company spin with which to substantiate the digital streamer's business value. All Sarandos told us was how much it plans to spend on content acquisition, and that his company has way more viewers than NBC's sketchy data suggests.
If Wurtzel had used data to provide a baseline of success directly relating to broadcast ad buyers' target demo, his ploy might have worked. But presenting the research the way he did essentially undermined Netflix's achievement, and turned what could've been an illuminating look at digital programming into a full-on war over where the future of small screen storytelling lies.
Up to this point, it looked like Netflix had won the very public cage match. That was, until the Sundance Film Festival, where Netflix took the blow NBC was trying to dole out. As various artists pitched their films and studios bid on their distribution rights, The Birth of a Nation director and writer Nate Parker broke tradition. In a rather shocking move, the artist sold his film for $17 million to FOX Searchlight—the highest any project has ever gone for at the festival. What is even more remarkable about Parker's deal is that he turned down a bigger one: $20 million, offered to him by Netflix.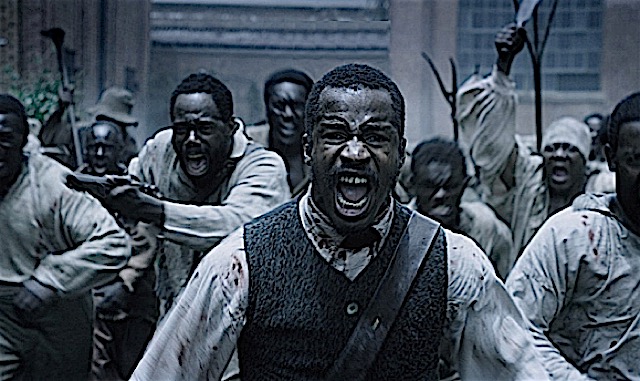 Anyone could have guessed that Parker turned down the bid because of exposure. The project was no small effort for the young black filmmaker, who spent $100,000 of his own money to woo financiers into producing his story for the screen. And it wasn't done for accolades or record books, though those don't hurt. Parker had a desire to bring a particular conversation into the mainstream, which is why Netflix, ultimately, wasn't his best option.
As a distributor of original content, Netflix entices artists by offering creative freedom. The unique episodic format, fewer content restrictions, and more creative control are ideal for artists looking to tell their stories, not some network's. The problem was, Parker had already made his. He needed someone who could deliver his finished message to the widest audience possible. That was something Searchlight, like NBC for TV, could do in a way Netflix couldn't. The digital streamer could only bring his film to its audience, not every member of the movie-going public.
And so it would seem that both the traditional and digital streamers' tug of war about the future of television ended with a draw. Yet, if you look at the TCA and Sundance events together, they bring up a more interesting issue. It's clear that while we don't know what kind of financial competitor Netflix is, we do know it's a creative one. Broadcast's award wins were already dwindling in the face of cable, but now streamers are sweeping in as well, further shutting them out.
On several occasions, FX Networks Chief John Landgraf has noted that the programming market is oversaturated with too much to watch and not enough people to watch it. He reiterated the argument during his own TCA presentation, and while I don't think we'll ever quite hit an overload as Landgraf suggested, it is pretty interesting to see how competitive Netflix narratives are, in terms of capturing stray viewership.
During the NBC presentation, Wurtzel argued that Netflix lacks a broad appeal, something that will keep its content niche and its viewership lower than broadcasts'. But broad isn't always better. The rapid ratings decline from the big four networks over the last half decade tells us that. The number of new originals being produced for the small screen is challenged by a resurgence of reboots, remakes, and re-tellings that promise big ratings. While they might have a certain appeal, you can't recreate the past. Those shows can only hold audiences over for so long, before they want something new again.
If that's the case, then Netflix is actually beating network television in a rather sustainable way. Unlike the major networks, the digital streamer is attracting more high profile writers, directors, and actors, and generating more stories people—not just ad agencies—are willing to pay for. As for consumers, the vast array of instant access platforms readily available allows viewers to determine, like never before, how and when they watch TV shows.
Whether it's watching live weekly, two days later on DVR, every three weeks on Hulu, or by bingeing it all in one night on Netflix, we decide based on our relationship to a narrative which model is best for us. You could easily argue that The Big Bang Theory views just as well on a week-to-week basis, but the intensity of Mr. Robot may push you to binge all 13 episodes at once.
In reality, though, only the Netflix model allows us by design to watch shows however we want with the least amount of effort. More importantly, its original content isn't controlled by censors or studio rights in the same way as traditional TV. Netflix's model gives everyone the most choices creatively. They're actively changing which stories get told and the way those TV narratives unfold—with viewer behavior in mind. Broadcast simply cannot compete with that.